Stuttgart runs foes ragged on Vilseck course
by
Martin Egnash
October 14, 2017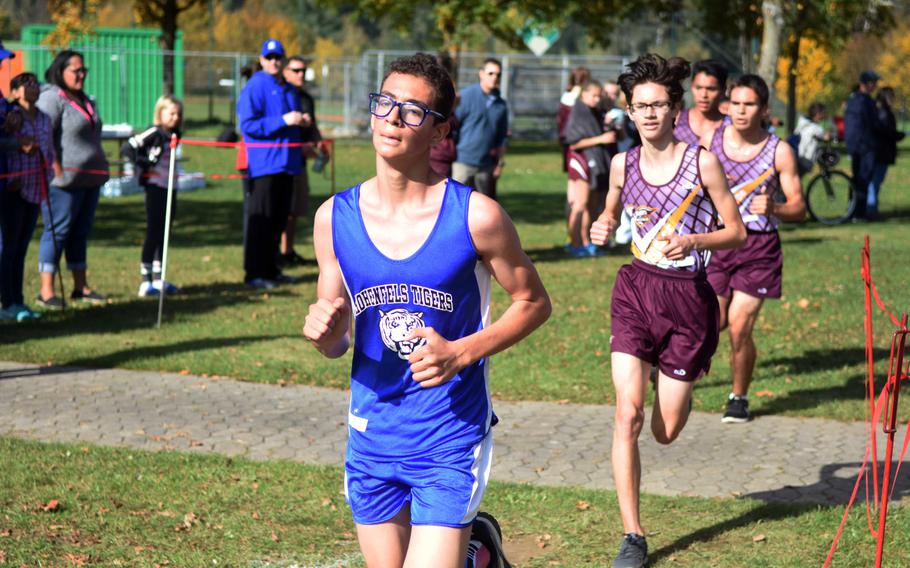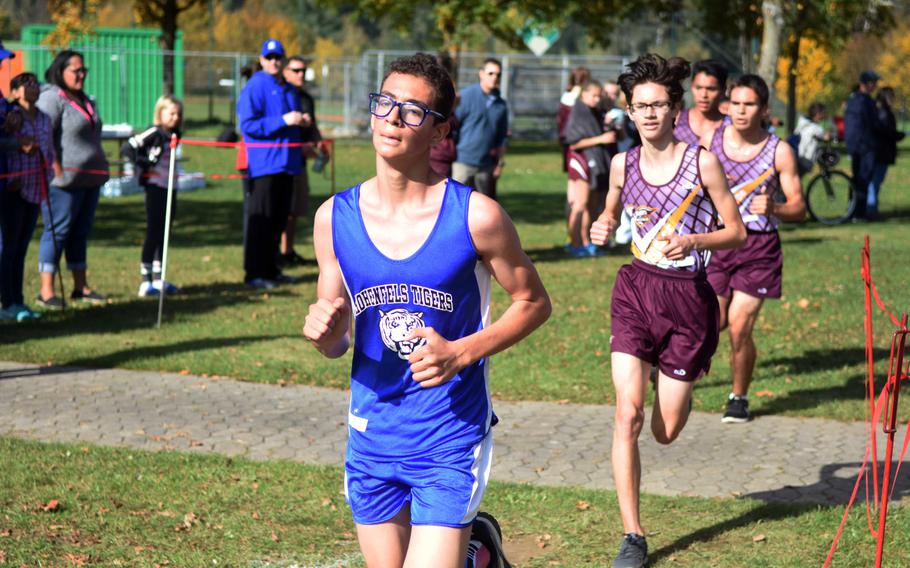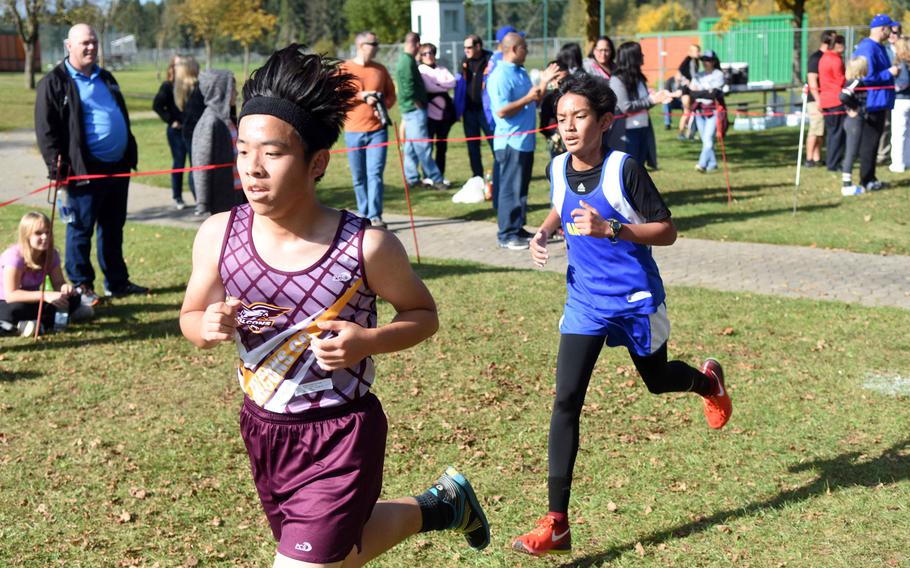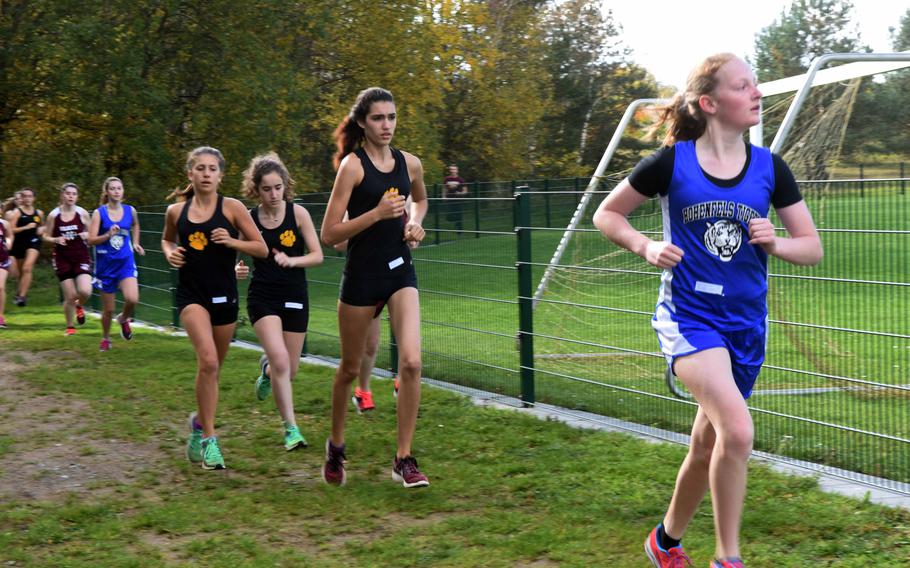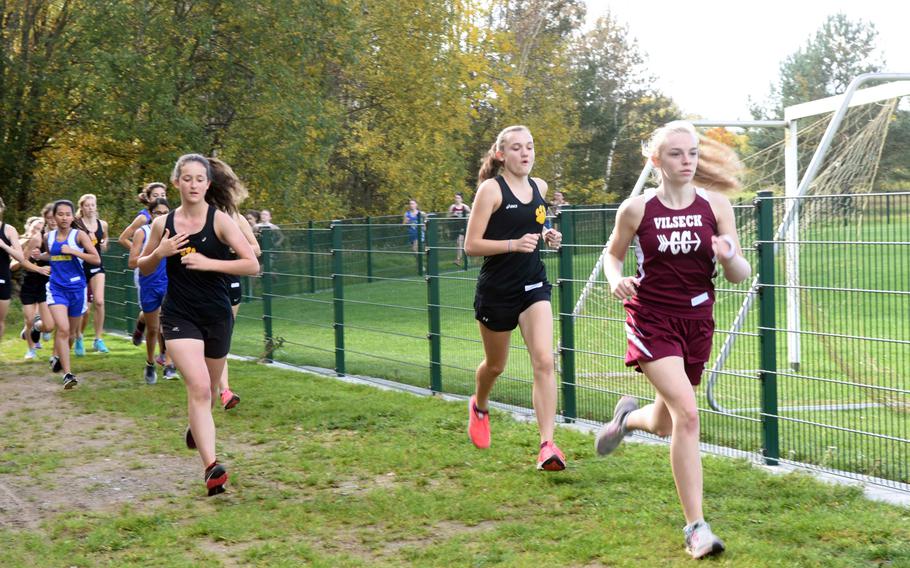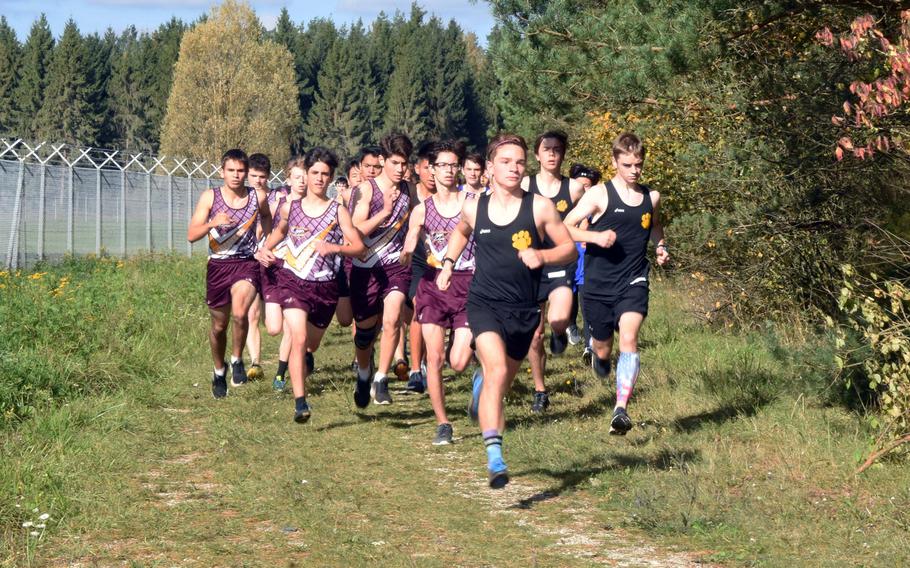 VILSECK, Germany – The Stuttgart Panthers clearly had the numbers Saturday. And they put them up as well.
Stuttgart, the second largest high school in DODEA-Europe by enrollment, is about twice the size of fellow D-I school Vilseck.
Saturday, the Panthers displayed both quantity and quality.
The Panthers boys finished in eight of the top 10 times, with their fastest runner, Paul Fullwood, coming in at 17 minutes and 48 seconds. He finished 11 seconds faster than his teammate, Alexander Sprague.
Fullwood credits his run to his team's emphasis on pacing themselves.
"I pushed myself as hard as I could to the point where I knew I could maintain, and not go over the limit," Fullwood said.
Fullwood ran into some trouble in the beginning of the course, when he accidently went the wrong way, putting him behind almost 20 runners.
"I was worried I wouldn't be able to catch up," Fullwood said.
It took him a few minutes, but he was able to sprint back up to the front of the runners by the end of the race.
"It all goes back to training," Fullwood said. "You train to sprint back to your place, but you need to know when to hold back so you don't over exert yourself."
Stuttgart's boys coach, Philip Bailey, was proud of his team's showing, but knows they will need to improve to beat their longtime rival Ramstein at the season-ending championships.
"Ramstein usually finishes about 10 points ahead of us, but 10 points is doable. That's pretty close," Bailey said. "We know what we need to do, and we know where we need to go from here."
The Stuttgart girls team finished in nine of the top ten spots. Their fastest runner was Tatiana Smith in 20:13.
It was an all-out-race to the finish line between her and her teammate McKinley Fielding. And it was almost a tie between the two girls, with Smith beating Fielding by .06 seconds.
"McKinley is great, I absolutely love her," Smith said. "She really pushes me in practice, and she pushed me today, too. I wouldn't have been able to do this without her and our awesome team. We're like one big happy family."
Stuttgart girls coach Blake Little thinks the hilly terrain around Stuttgart is part of the reason his girls did so well.
"Vilseck is a little flatter than the course we're used to running," Little said. "We're used to running a bit more hills than there are here, and they did really well today. They're a great group of girls."
Twitter: @Marty_Stripes