Stuttgart girls, ISB boys sweep tennis finals
---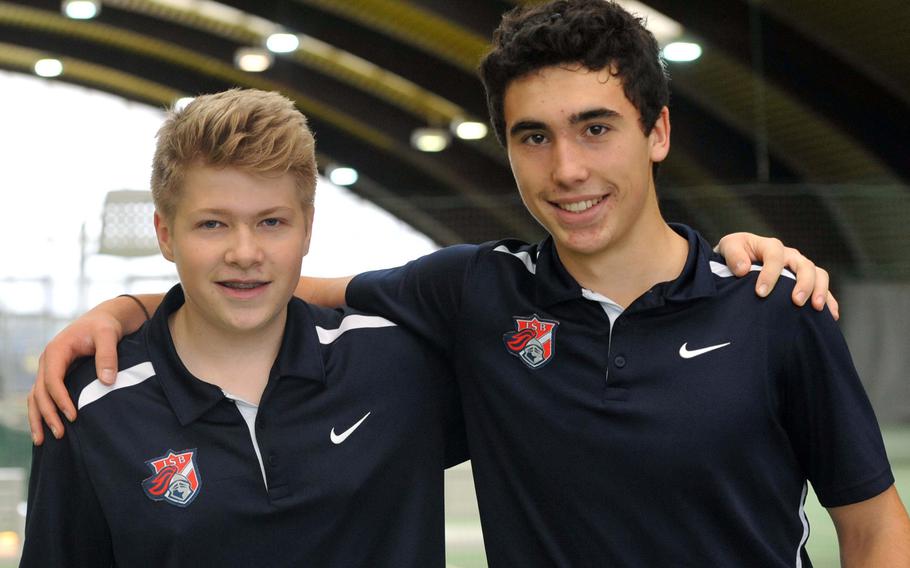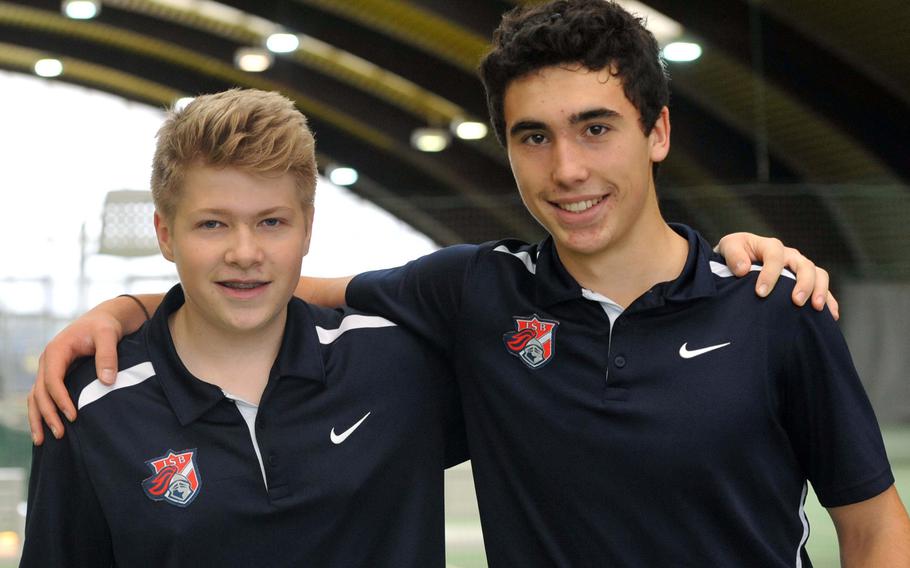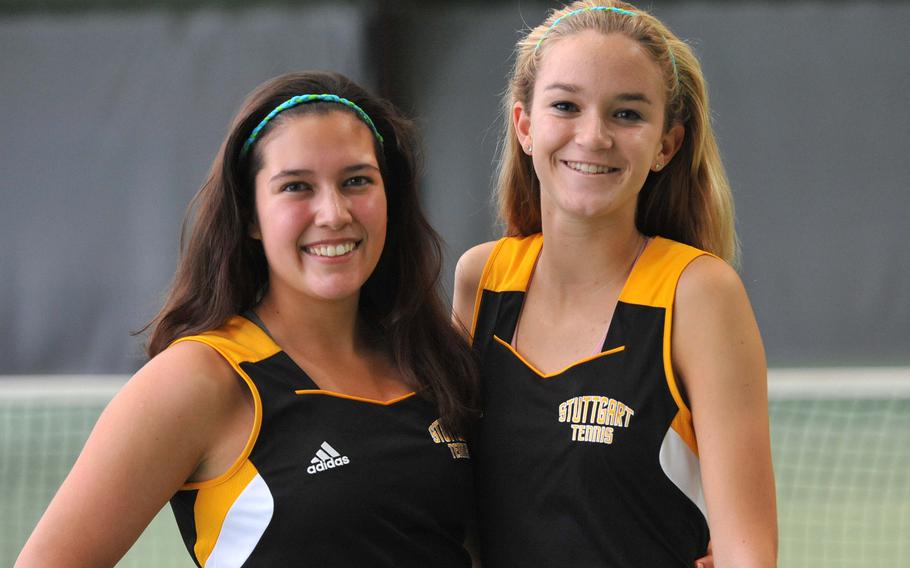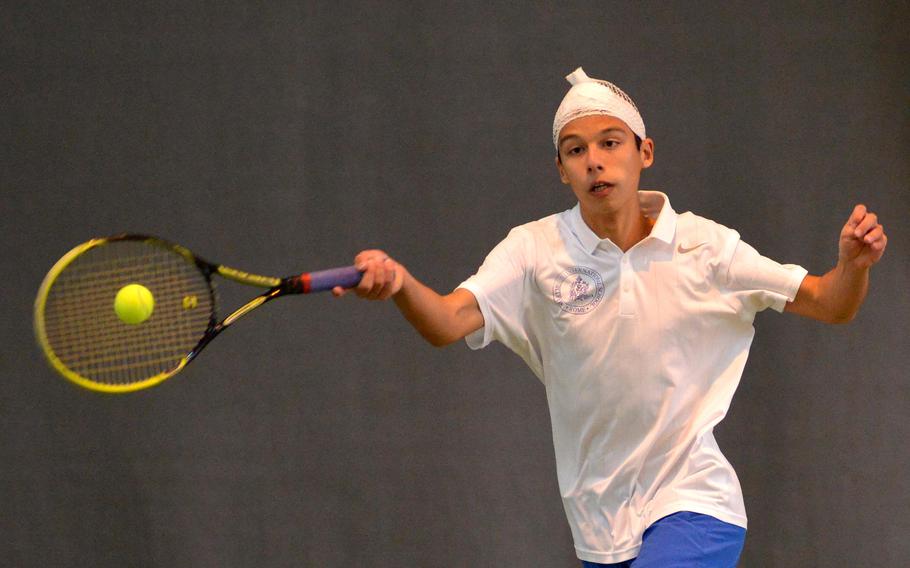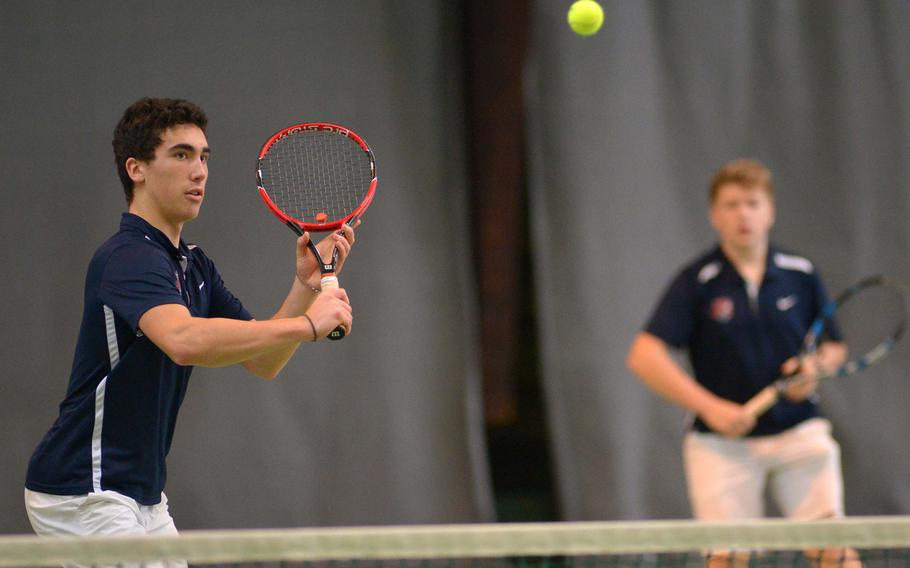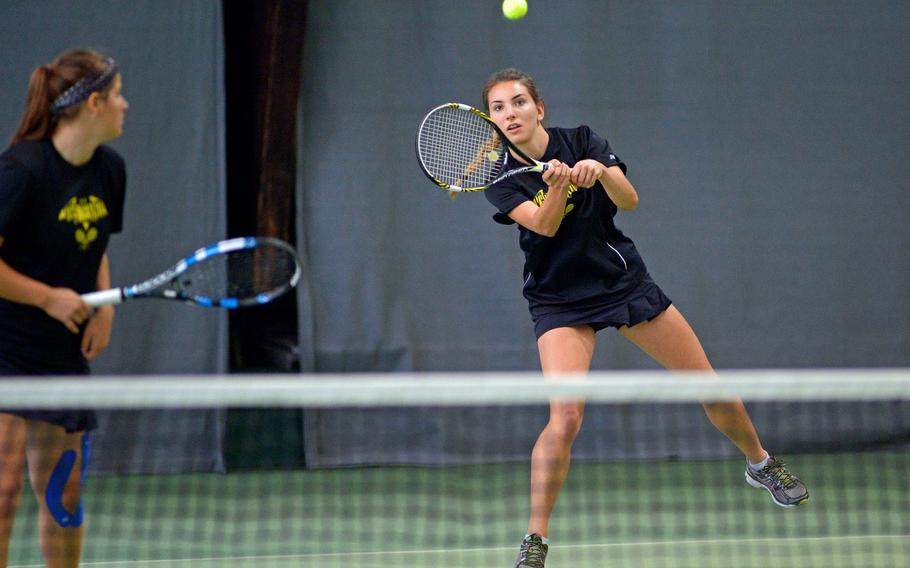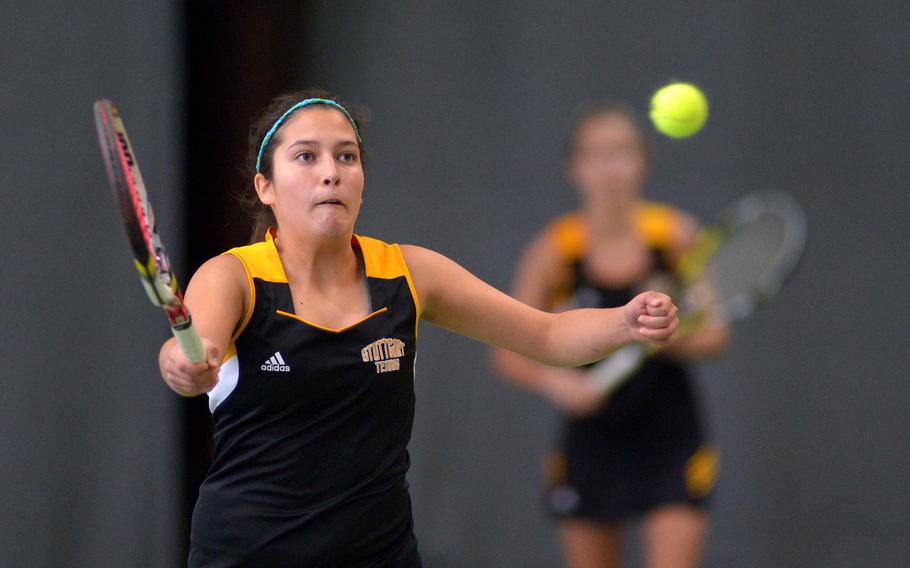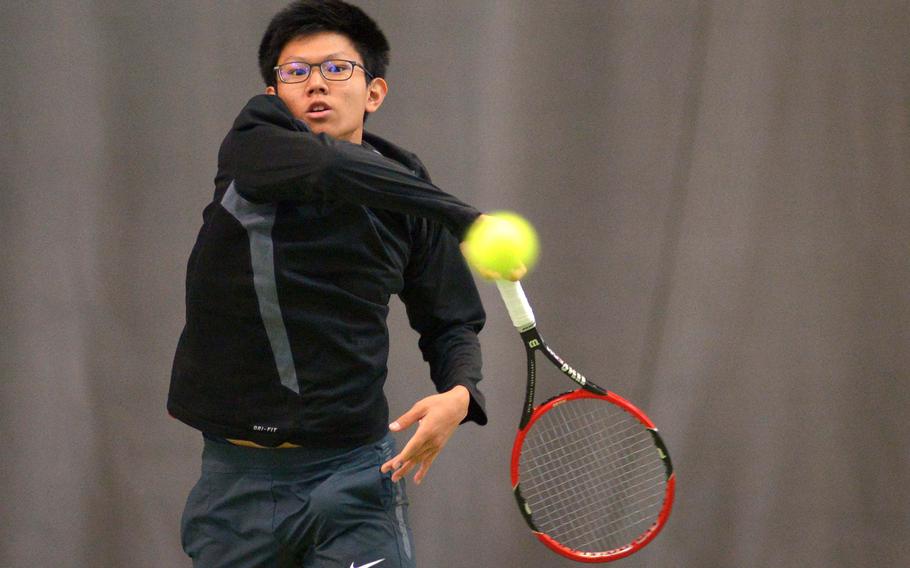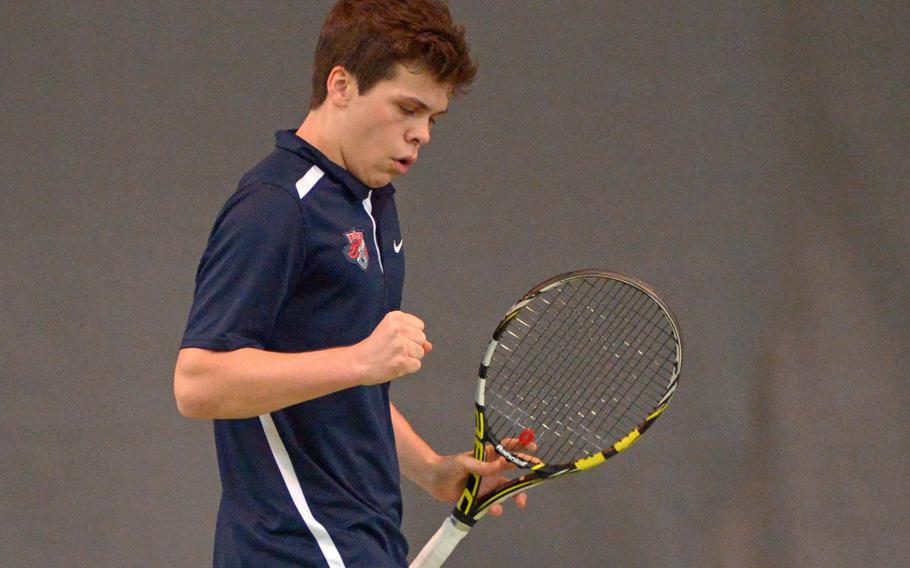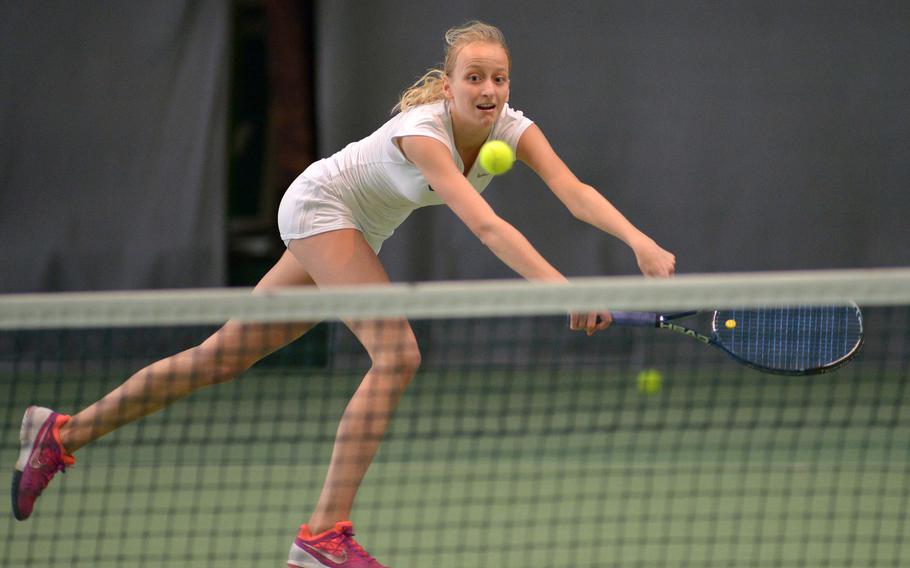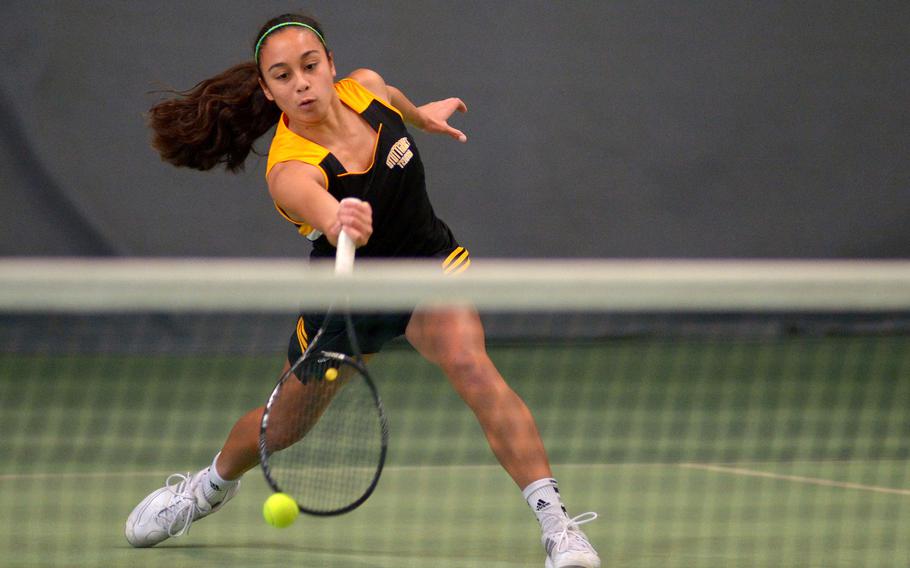 WIESBADEN, Germany — Stuttgart and the International School of Brussels divided the spoils on the final day of the DODDS Europe Tennis Championships, with the German-based school winning top honors in both girls events and the Belgian school earning both boys titles.
Three of the four finals matches were over in two sets, but the girls singles final was one to remember.
In a see-saw, dramatic, and exhausting three sets, Marissa Encarnacion of Stuttgart defeated Anouchka Laurent Josi of ISB on a tiebreaker in the third set 4-6, 6-1, 7-6 (7-5).
"Amazing" was the word Encarnacion used to describe the match. "It was one of the closest matches I've ever played, and she was one of the best players that I've ever played. She not only hit fast but got everything back and I felt that I had to adapt to the way she played because the pace was so different compared to my previous matches."
Both players rallied several times when it seemed they were losing their hold in the match, requiring them to dig deep mentally and physically.
"I had a pretty good strategy coming in to the match," Encarnacion said. "I was going to move her around left to right as well as forward and backwards, but as I saw in the course of the match she attacked everything and made me run for it – my legs almost gave out at the end."
After some initial adjustments, Encarnacion began forcing Josi back to the baseline, a tactic that in the end proved successful.
Neither player made many unforced errors, resulting in some long-running points that excited the crowd that gathered to watch this last match of the tournament, the other finals having already wrapped up.
Boys singlesISB's Fabian Sandrup Selvik successfully defended his title against the Overseas School of Rome's Ting Lin, 6-2, 6-1. Lin did well to inflict Selvik's first dropped games of the tournament, but in the end the senior from Norway was too much.
"It's my senior year, and I love the DODDS tournament so much – it's probably my favorite tournament – that I wanted to come back and do it one more time," Selvik said.
He added that an area of focus for him during the offseason was to improve his service game, and his record in the championships showed he did just that.
"My serve has improved a lot," he said. "I wasn't broken once the whole tournament, and today in the final it was the biggest part of my game – he couldn't break my serve or get many points off of my serve."
Selvik's coach Bernard DeConinck said his top player will be missed next year.
"With this guy, his level of maturity is one of his strong points," he said. "He is a role model for the rest of the team … his attitude on and off the court is extremely important for our squad."
Selvik hopes to play collegiate tennis in the U.S. next year, but nothing is official yet.
DoublesTop seeds in both boys and girls doubles brackets proved their worth with convincing wins in the finals.
Stuttgart's girls team of Marina Fortun and Kendall Smith were dominant throughout the tournament and continued that trend in the final against Vicenza's Kiki Sibilla and Katleen Leosk, winning 6-1, 6-3.
"We understand how the other plays," Fortun said. "We can read what the other person is doing and we can work well with each other as well — we don't really get angry with each other."
Fortun was the runner-up in singles to Encarnacion last year before making the switch to doubles competition this year. She also was part of Stuttgart's 2012 title-winning doubles team as a freshman.
"In singles I have to rely a lot on myself and on what I have to do," she said, "while in doubles you have to also rely on your partner and trust that not only you can get it done, but that your partner can do it too."
On the boys side, ISB's Peter Fitzgerald and Felix Sandrup Selvik, brother of Fabian, showcased a mix of power and skill that was overwhelming to Marymount International's duo of Matteo Bagnetti and Matthias Mingazzini, as they rolled to a title 6-4, 6-2, completing ISB's boys bracket sweep.
---
---
---
---