Stuttgart continues to roll along in marksmanship
by
Immanuel Johnson
December 14, 2019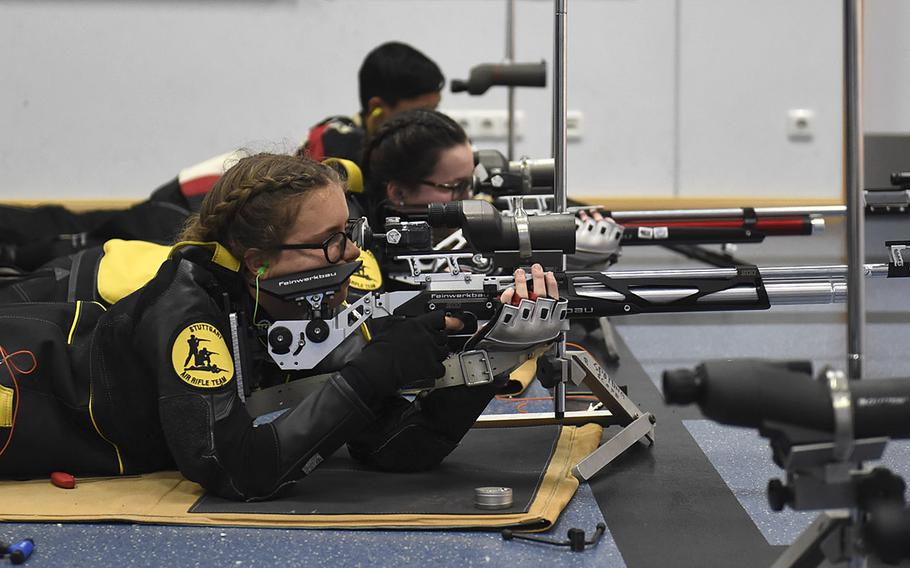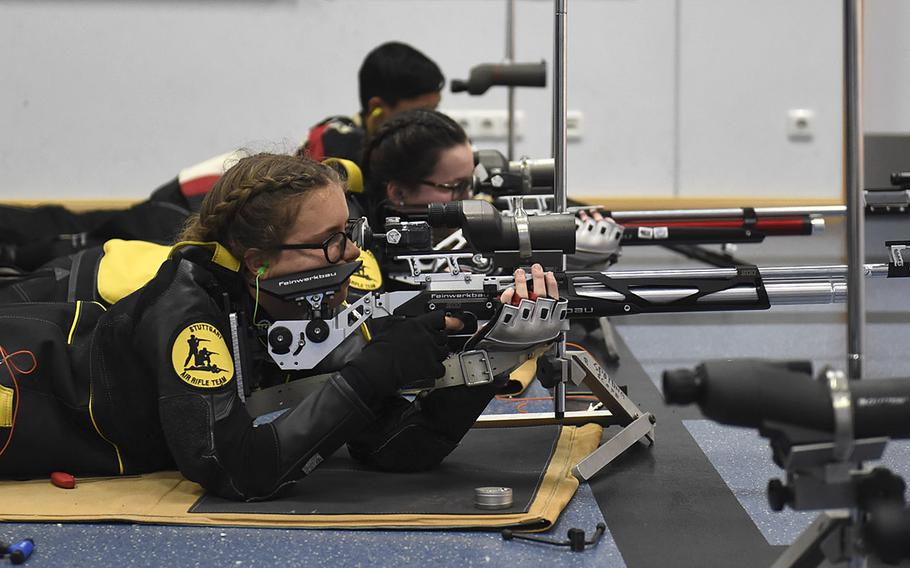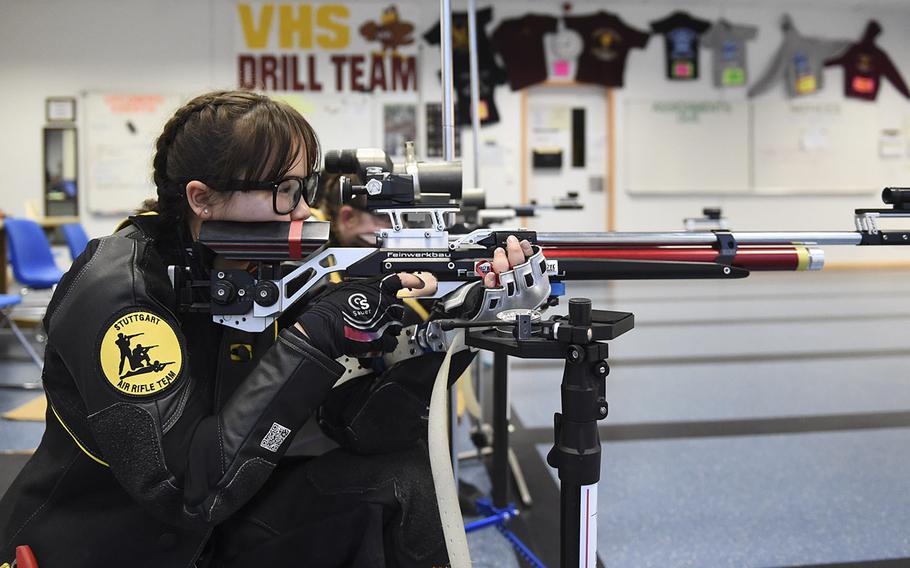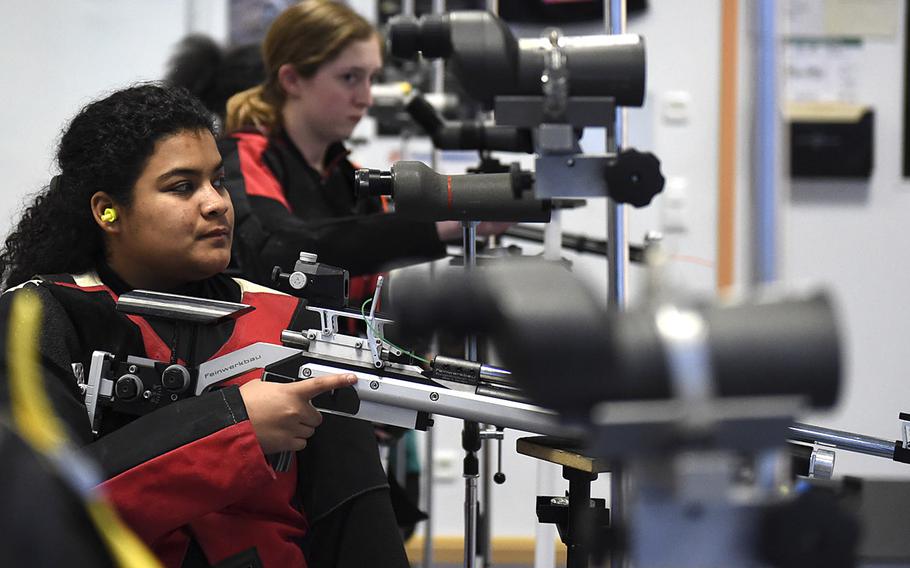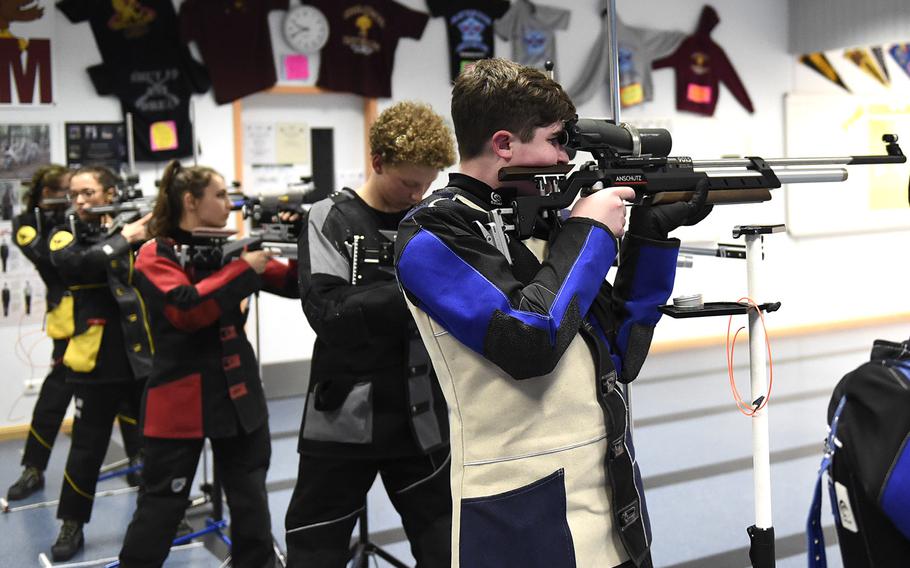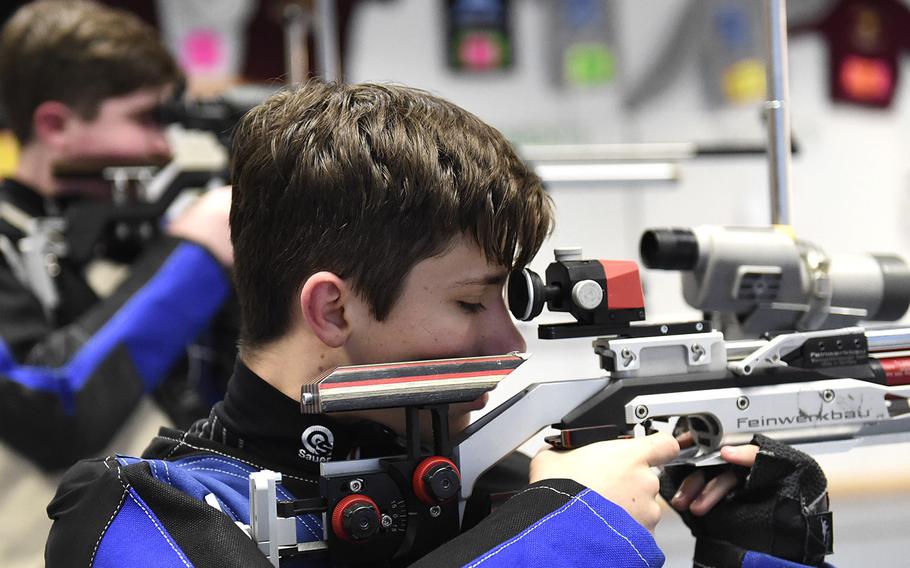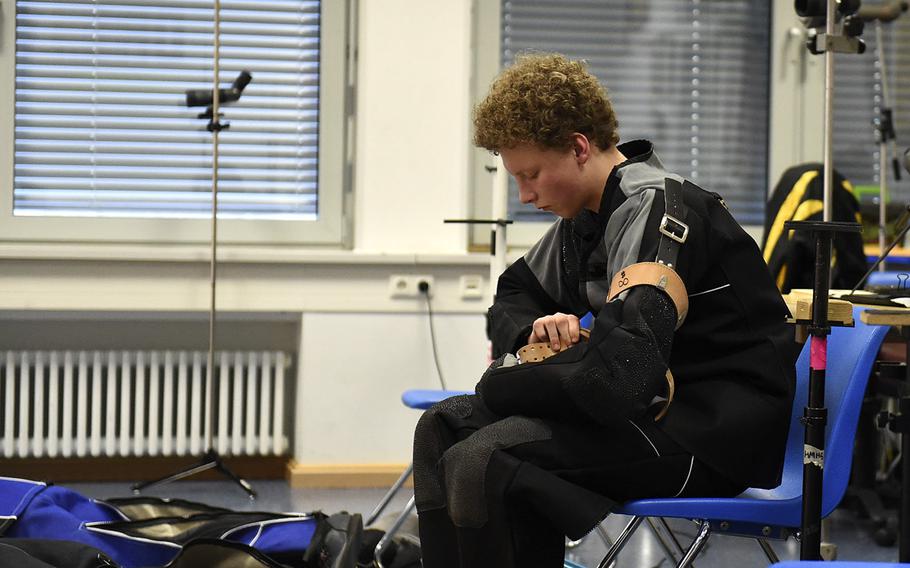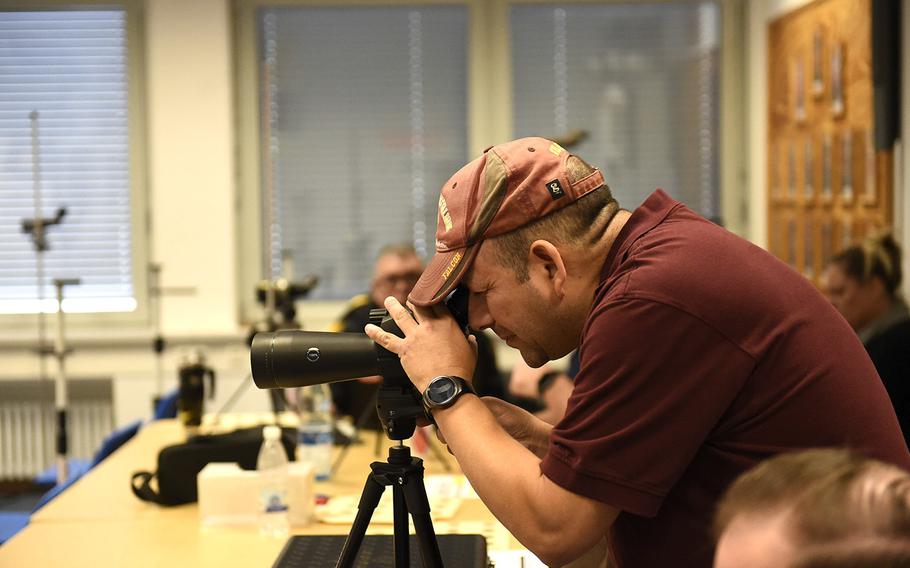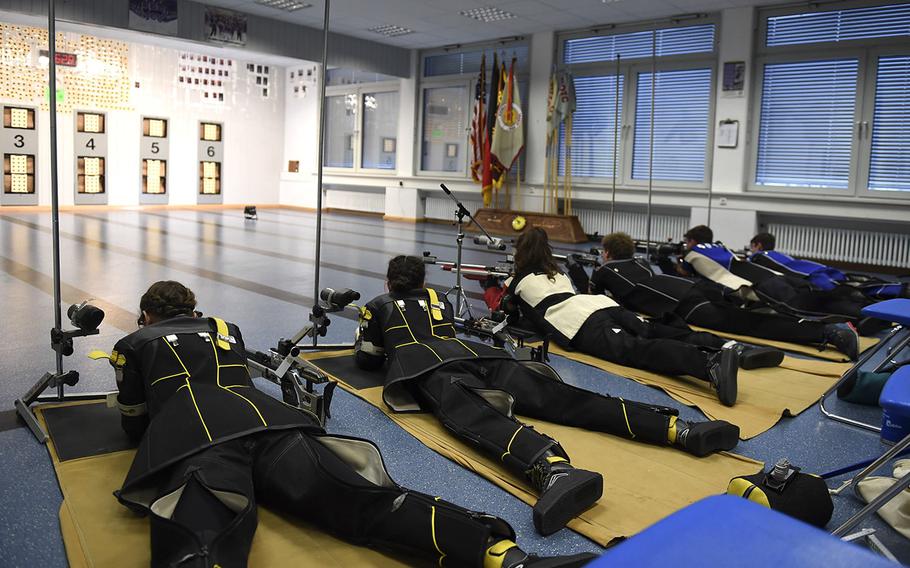 VILSECK, Germany – Six-time defending champion Stuttgart might be favored to win it all again this season. But their competition isn't going down without a fight.
Hohenfels, Ansbach and the host Falcons joined the Panthers Saturday in the second competition of the season. Vicenza competed Friday in Italy.
Stuttgart did come out on top, totaling 1,152 points, led by returning champion Maria Tortorelli – who finished with a top score of 291. But Ansbach (1,115) wasn't far behind, followed by the host Falcons (1,094).
"After the first round, all teams improved across the board," Vilseck coach John Sabala said.
Ansbach's Eliana Vales was just a point behind Tortorelli in the competition, which includes competitors firing at targets from prone, kneeling and standing positions.
Panther Leila Ybarra was third with 288, followed by Cougar Jasmine Rivera (287) and Stuttgart's Kayla Bordreaux (287). Salome Cook finished in sixth at 285, giving Stuttgart four of the top six finishers.
"I feel good about competing, not really nervous. I keep my heart rate lower but controlling my breathing as well as my thoughts," Cook said. "It is on our own when we compete, but we all contribute to the team."
Cook's mother, Amber, plays an integral role when Stuttgart competes at home or on the road.
"I am the team mom this year, I go to as many practices as possible and come to all the competitions, feed them – it is a family atmosphere," Amber Cook said.
johnson.immanuel@stripes.com Twitter: Manny_Stripes