D-III girls final
Sigonella breaks through for championship
---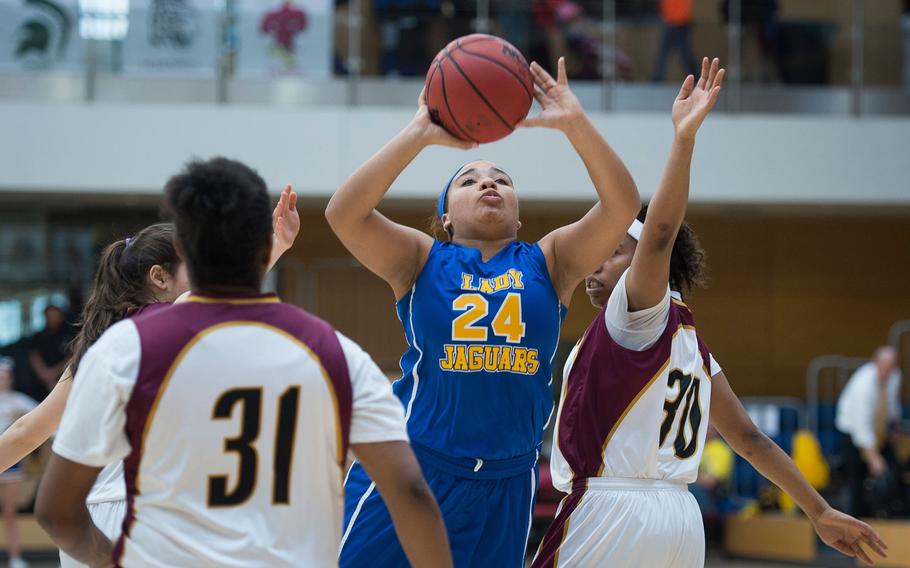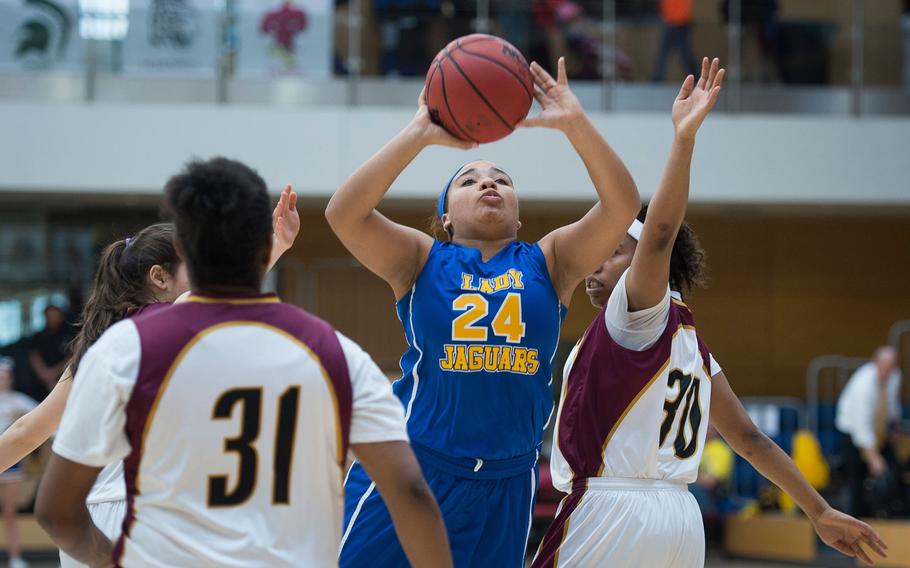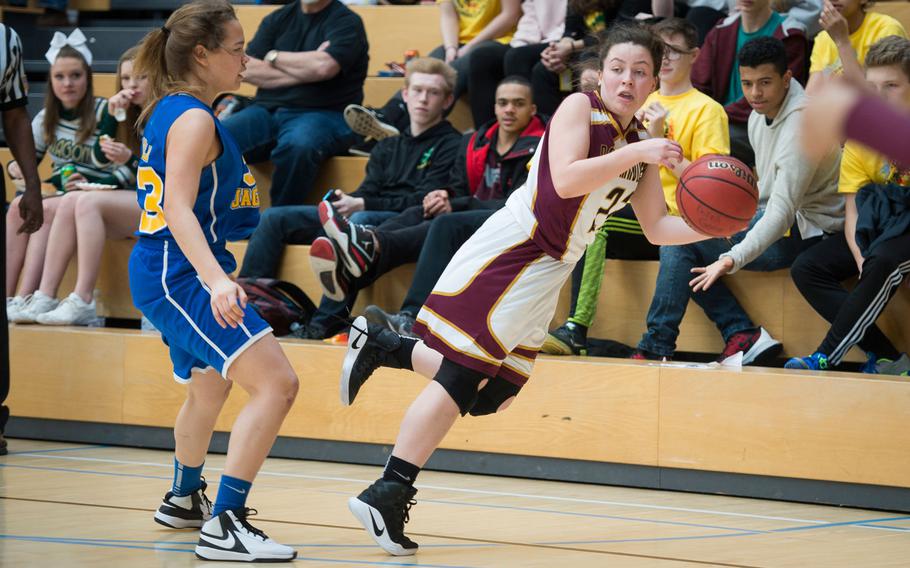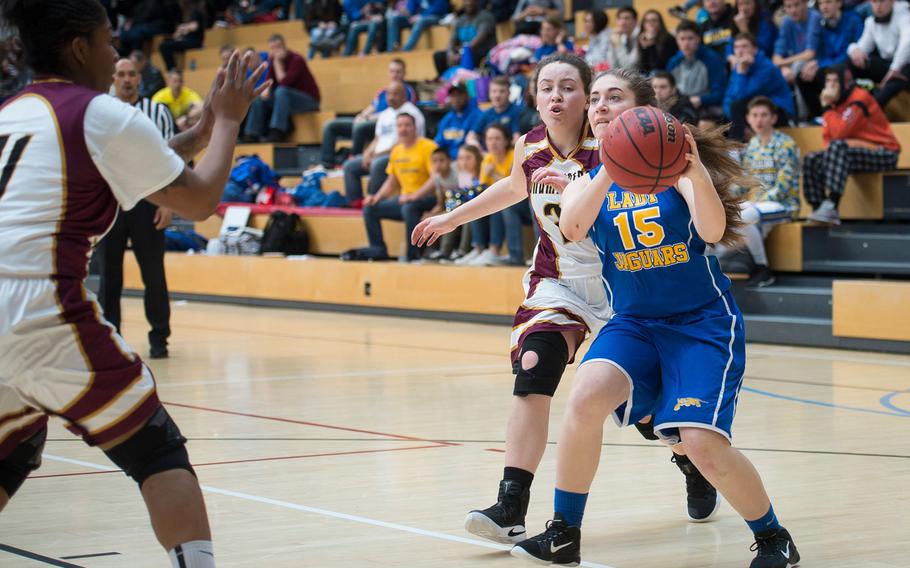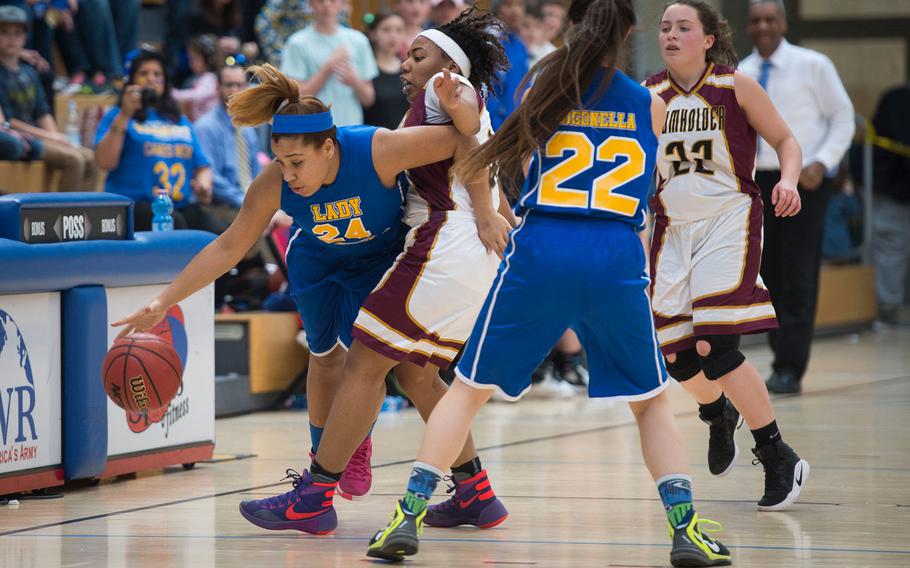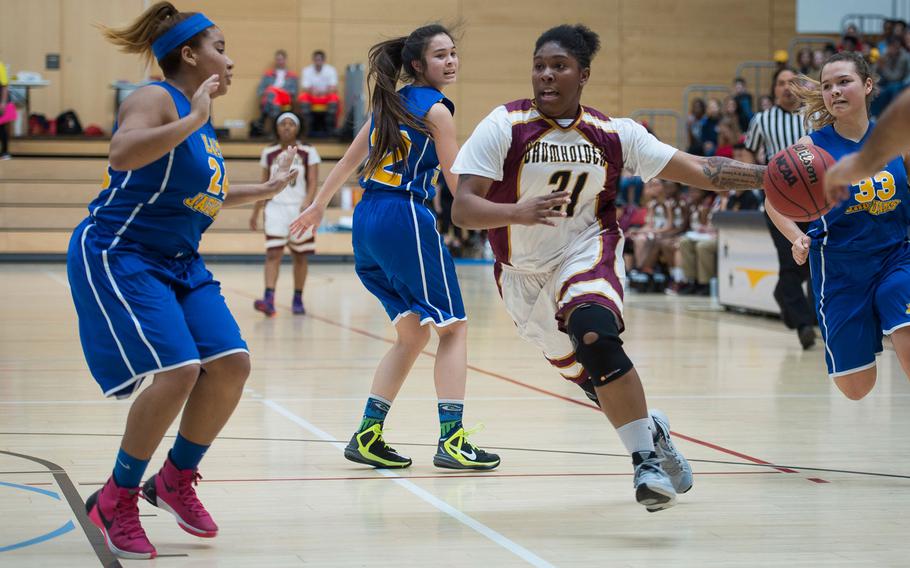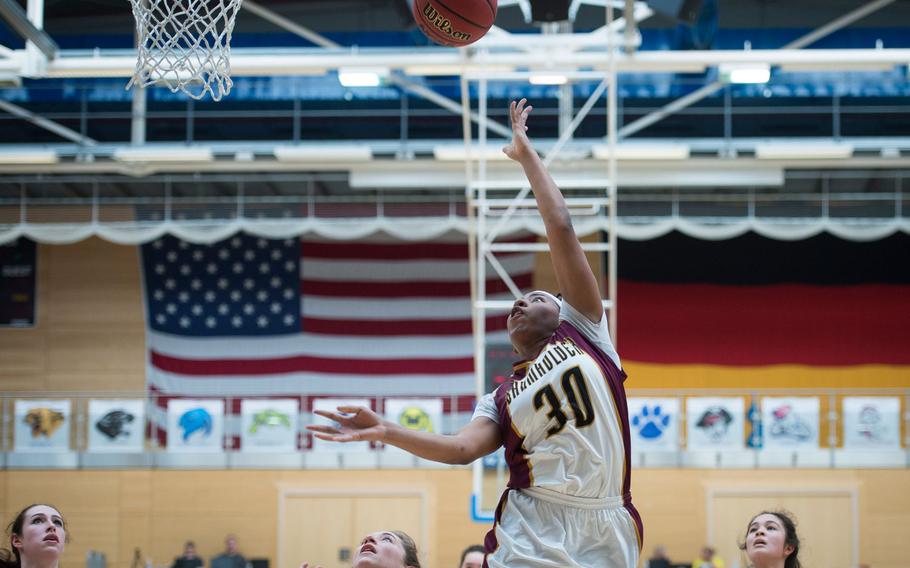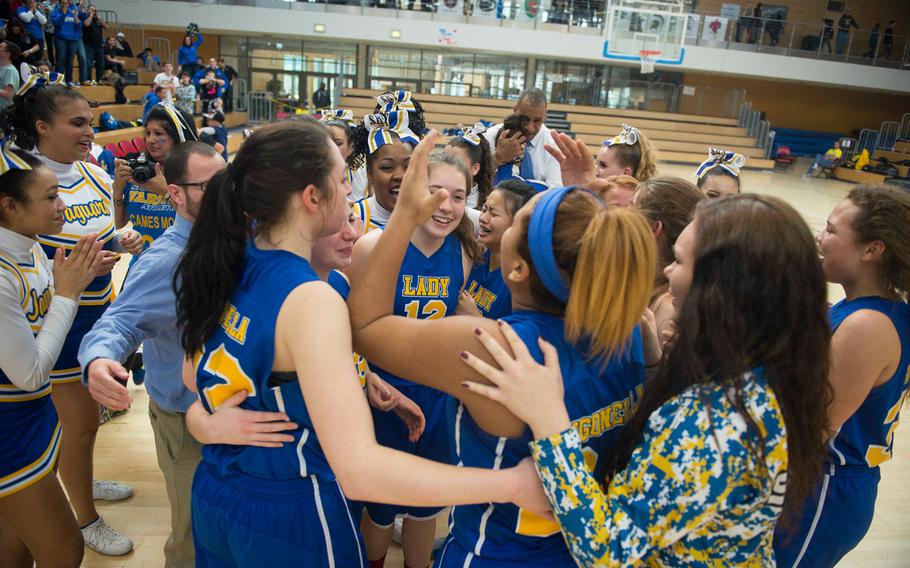 WIESBADEN, Germany — Three-time runner-up Sigonella took home the 2017 Division III DODEA-Europe girls basketball championship Saturday with a narrow 14-11 victory over Baumholder, breaking through after three consecutive overtime losses in European finals.
It was a strange reversal of the teams' earlier meeting in the tournament – on Thursday – when Baumholder ran out to a 20-0 lead at halftime and never looked back on their way to a 37-21 victory. It demonstrates how early success or problems can snowball throughout a game.
"The girls played excellent defense," Jaguars coach Darryl Chandler said. "That team (Baumholder) is full of horses, and we held them. We augmented our defense and trapped in the corner, and we stayed calm."
Both teams found scoring difficult in the opening half, with the first point not being scored until more than halfway through the second quarter, when Sigonella's Jessica Jacobs hit a free throw. The score at the half resembled a soccer score more than a typical basketball score, with Sigonella having a 2-0 lead.
"We just weren't hitting shots today," Baumholder coach Matthew Martinez said. "Sometimes you have those days when everything you throw up goes in, you have those days where you can't buy a bucket."
In the second half, the rate of scoring increased slightly, but the Bucs weren't able to get back into the game until very late – and did not score at all until Isabella Gill's three-pointer went in early in the final quarter.
Once the scoring dam broke, more points soon followed, but it wasn't enough – Gill's last-second heave, which would have sent the game to overtime, clanged off of the rim.
"At that point that's kind of a Hail Mary — if it goes (in), the basketball gods have chosen," Chandler said.
The loss was a bitter pill for the Bucs, who looked assured throughout pool play, winning all of their games, often decisively, with a senior-laden squad full of experience.
"You have to give them credit, good mental toughness to go through offensive struggles like that and still have a chance and compete," Martinez said. "I'm sure it's not the way they wanted to finish the season, it's just the way it goes."
Sophomore Jacobs led all Jaguar scorers with six points, including a three-pointer early on in the second half that gave the Jaguars some breathing room and final margin of victory.
"I'm so happy but also really emotional because we've been here my entire career and we've never been able to get it," Sigonella senior Kisiah Chandler, Darryl's daughter, said. "It's just awesome in my senior year to finally be able to grab the title."
---
---
---
---