Shooters back on target as end of season looms
---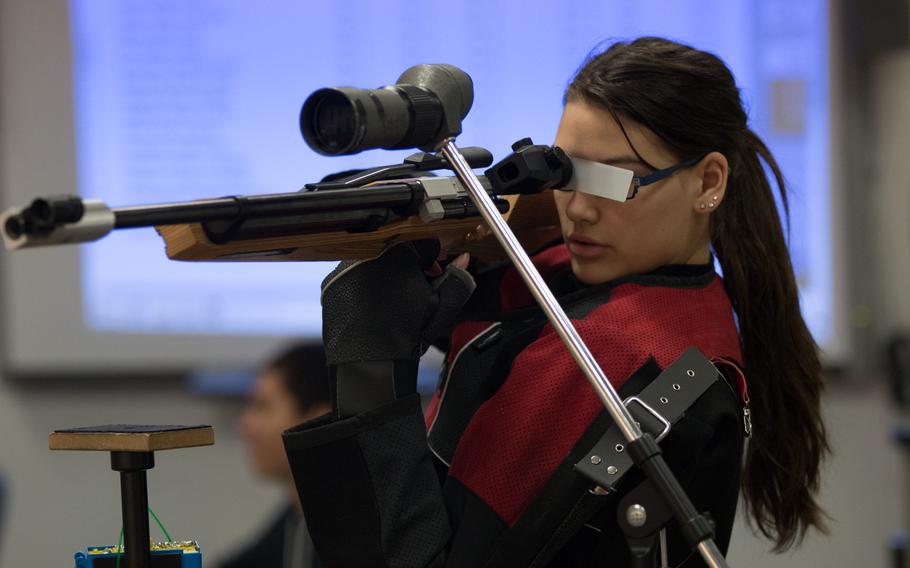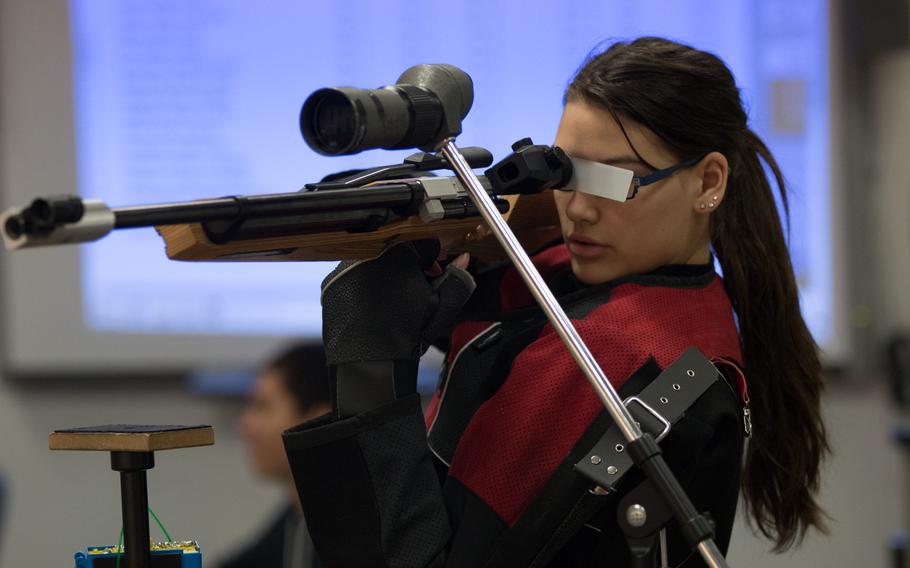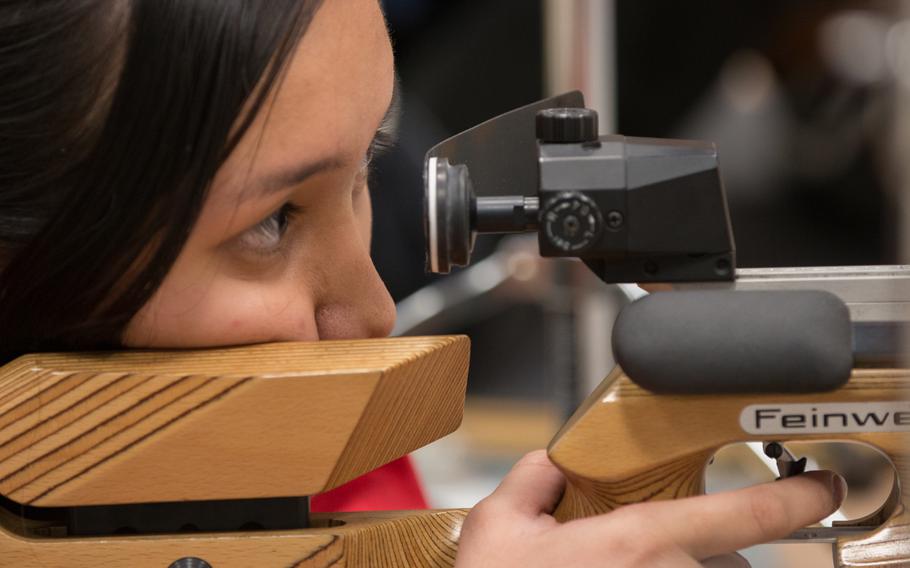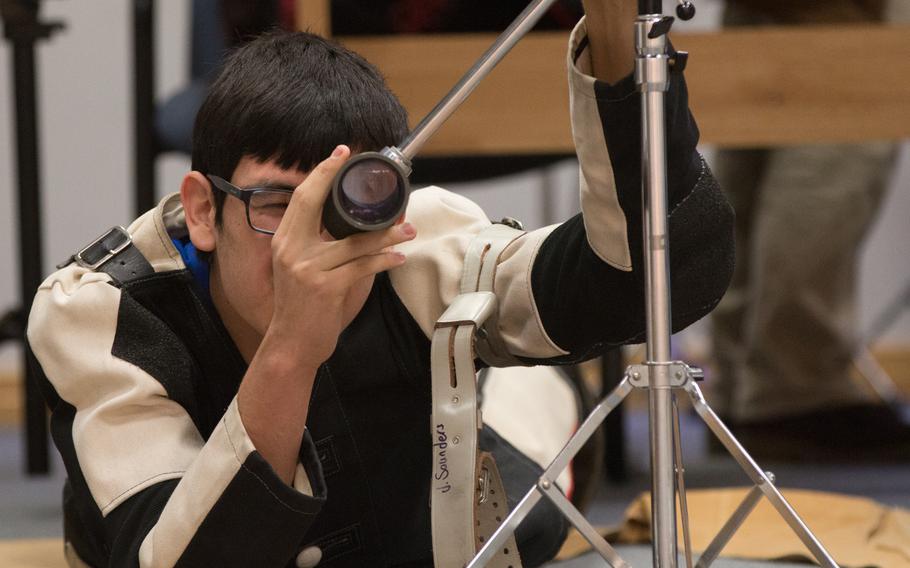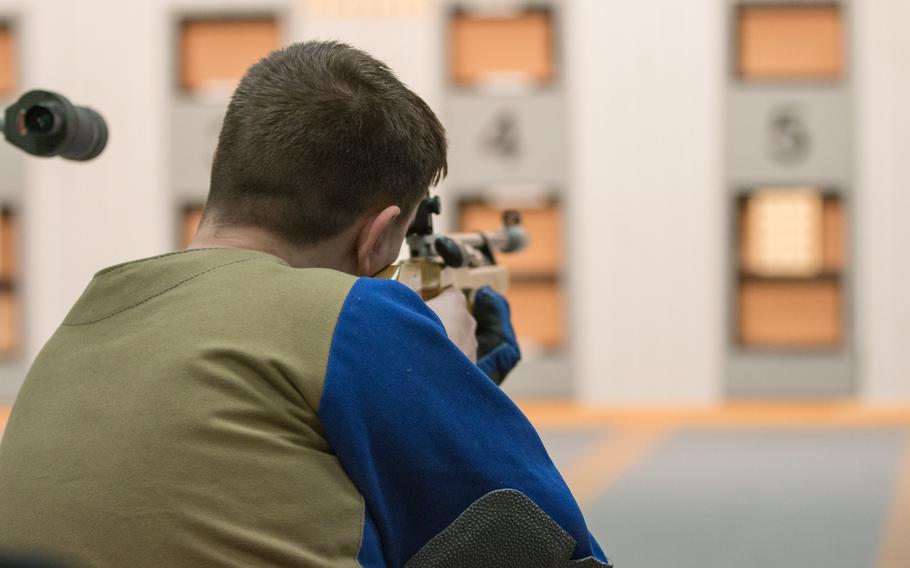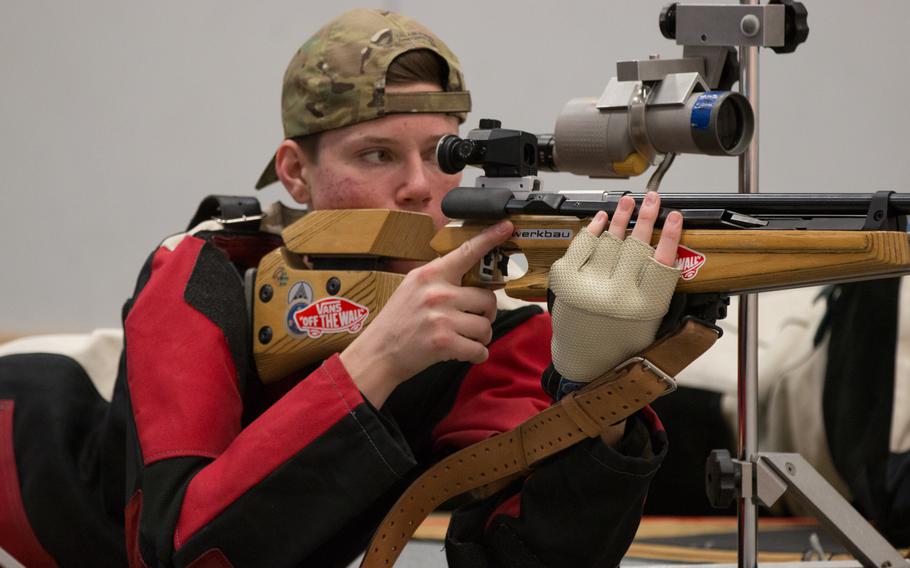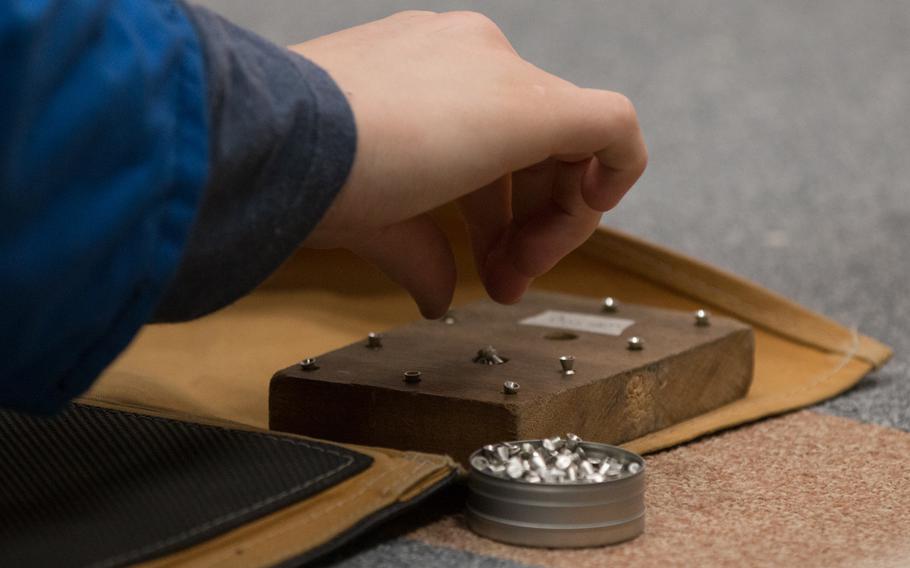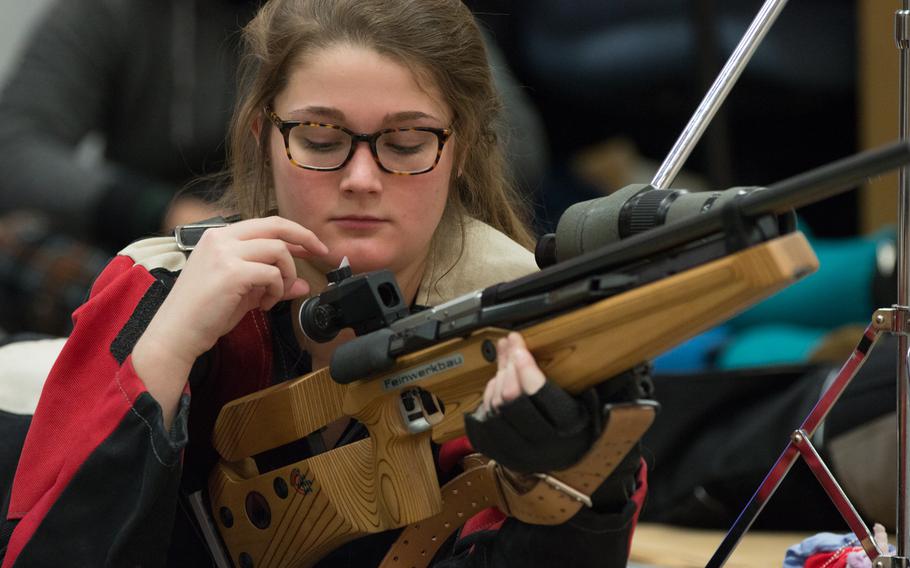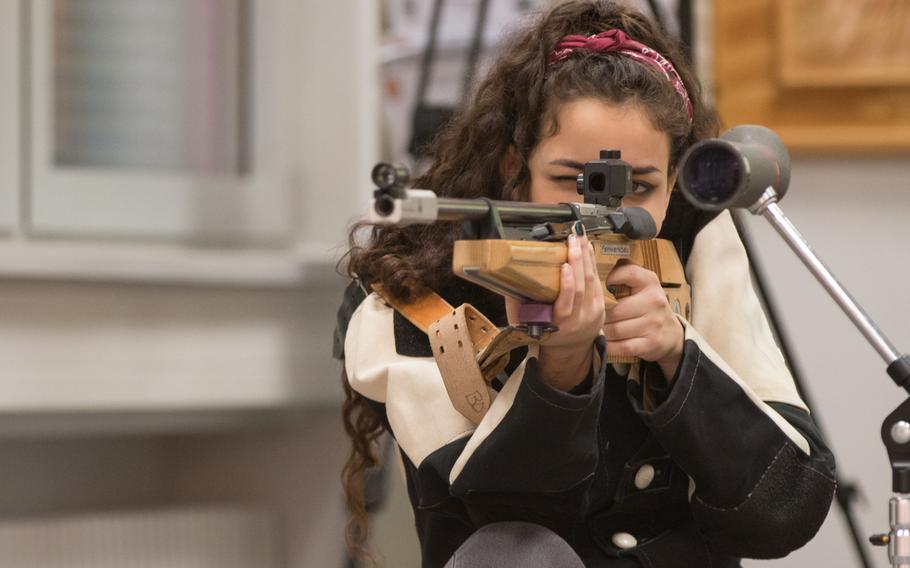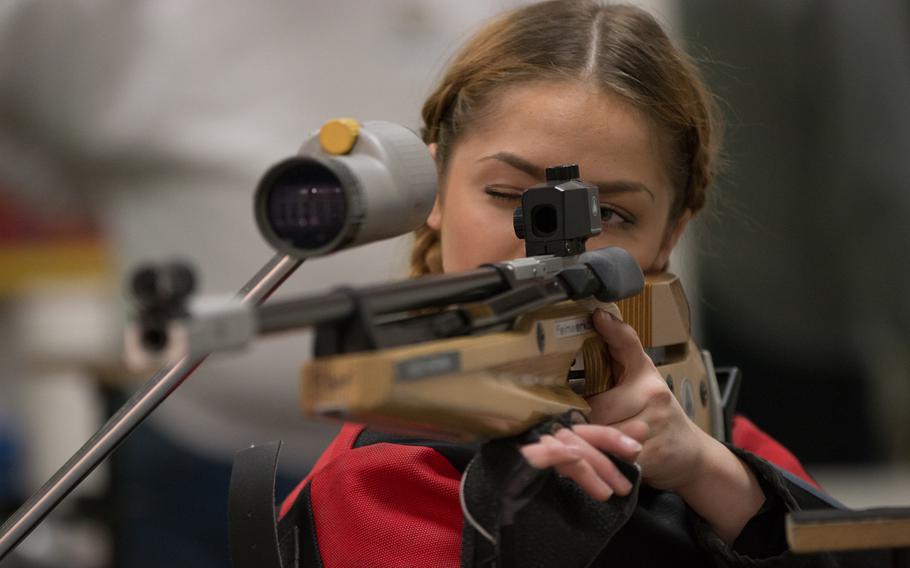 VILSECK, Germany – What leads a high school student to competitive marksmanship?
After all, it's not the most glamorous of sports. There are few professional shooters adorning boxes of breakfast cereals, and fewer still have their names plastered across video game boxes. No marksman is part of the public zeitgeist like the LeBrons and Peytons of the world.
So, what motivated more than 30 young men and women from across Europe to spend an entire Saturday in Vilseck, Germany plonking at paper targets?
Perhaps unsurprisingly, the same thing that drives every athlete – winning. And the big winner at the third eastern conference match of the 2016 DODDS-Europe season was Vilseck rookie shooter Shelby Hartman.
Hartmann was the best shooter during the conference match with a 268. While not her personal best day shooting, it was good enough to edge out Alyssa Pitts' 266 for top honors. She helped Vilseck take top honors overall with a combined 1,296.
"It's a great feeling to win with your teammates," Hartmann said. "They make it fun to win."
While nearly every shooter said competition is a part of what drove them, each had a unique angle that led them to the sport.
Some, such as Hartmann's teammate Victoria Banister, said teamwork was the most important part, likening it to a friendly sibling rivalry - both between themselves and other schools.
Others said self-improvement and scholarship opportunities. For some, marksmanship is a way to bring a well-practiced hobby into a competitive arena.
"I used to hunt a lot, so I have background knowledge of rifles so it was very, very interesting seeing something similar to my hobby that I could do for a sport," Vicenza's Jordan Snodgrass said. "You can always play football with your friends, but you cannot shoot for sport so easily. You must be dedicated to do it. "
Much like other competitive sports, teamwork is integral to success.
Though marksmanship appears to the casual observer to be wholly dependent on individual effort, shooters at Saturday's match in Vilseck, Germany say that's not the case.
"The team basically depends on you," said Trey Broach, a Hohenfels rifleman. "If you mess up, it messes up the whole team's score."
Broach, alongside Pitts, helped anchor a Tigers team that placed second. Pitts was Hohenfels' lead scorer and the overall best in the kneeling position with a 93. Broach scored a personal best with a 263 and came in fourth overall.
All in all, he said, a great day of shooting. And with just two weekends left before the season-ending championships, good timing as well.
"Even in practices my high score has been a 262. Today I almost shot a perfect 100 in prone. I was pretty excited about that," he added.
Still, competition wasn't the main motivator for every shooter. Some, like perennial football all-star Mason Saldana, had simpler goals. Saldana, in his third year of shooting for Hohenfels, said his main motivation in picking up a rifle was to combat boredom.
"Honestly, I'm not good at basketball and I wanted something to do," he said. "It's just fun."
---
---
---
---