SHAPE stifles Lakenheath bats for doubleheader sweep
by
William Howard
April 21, 2018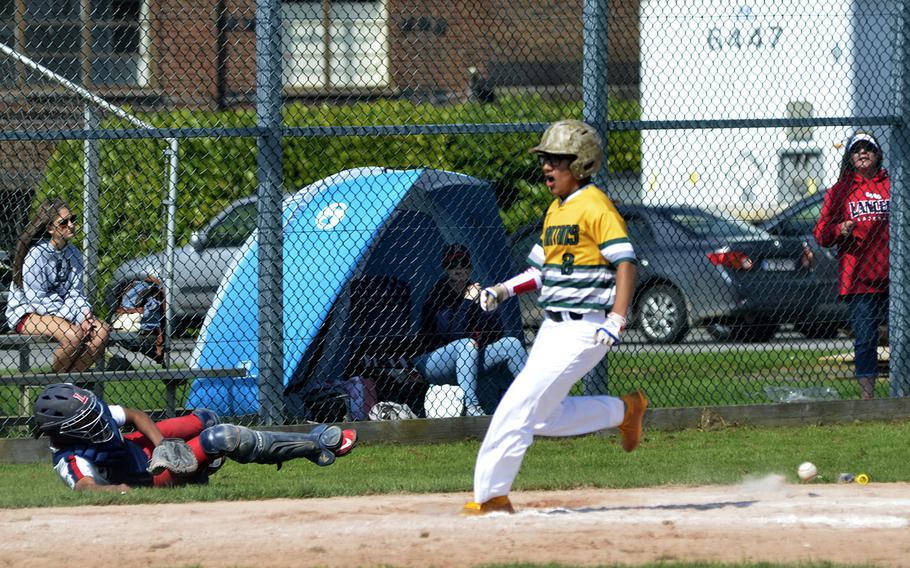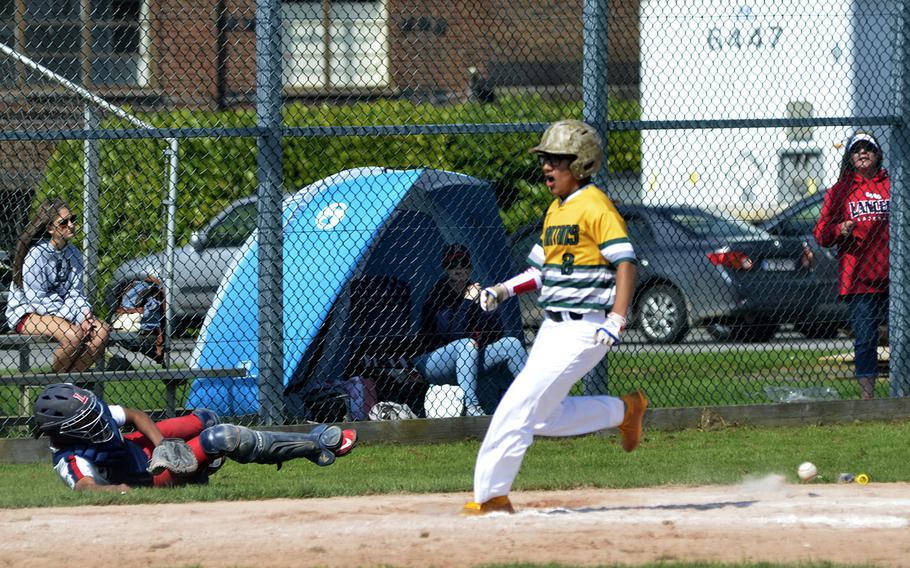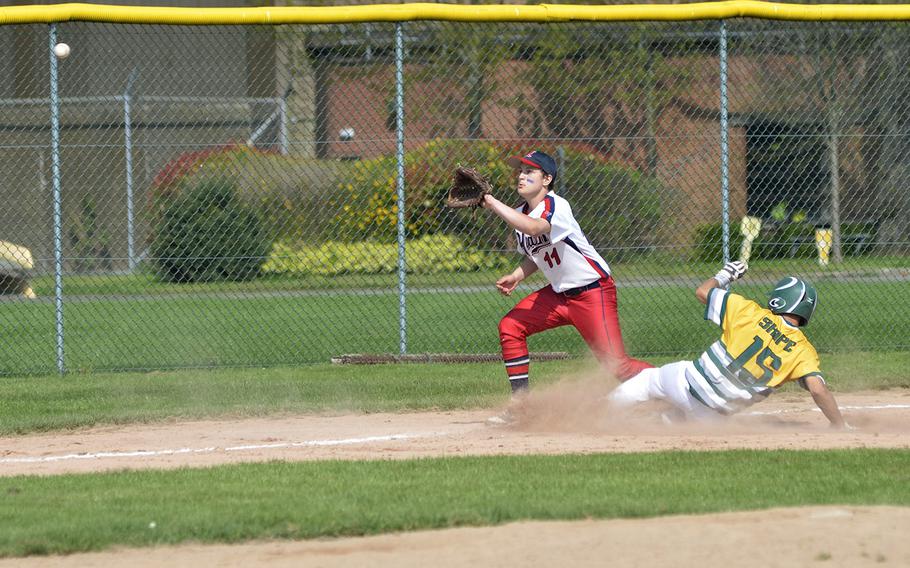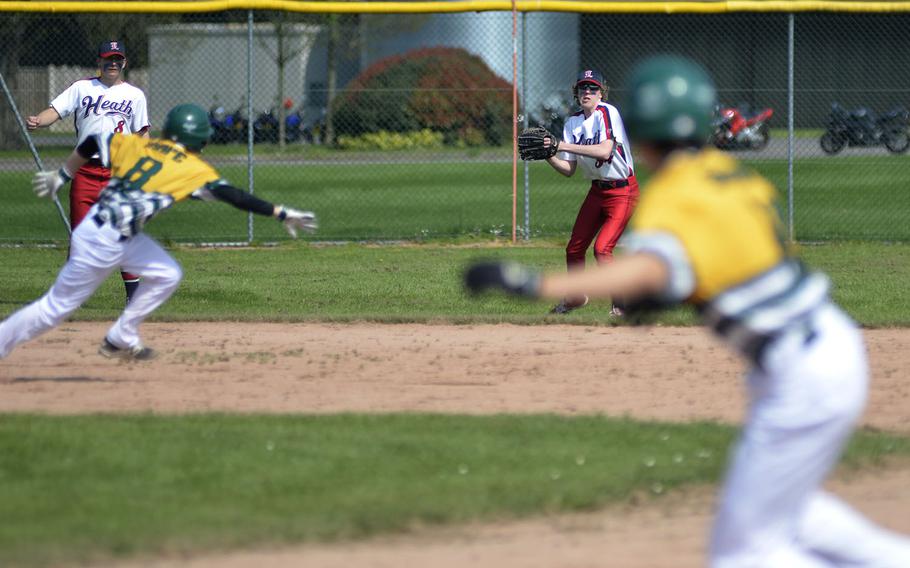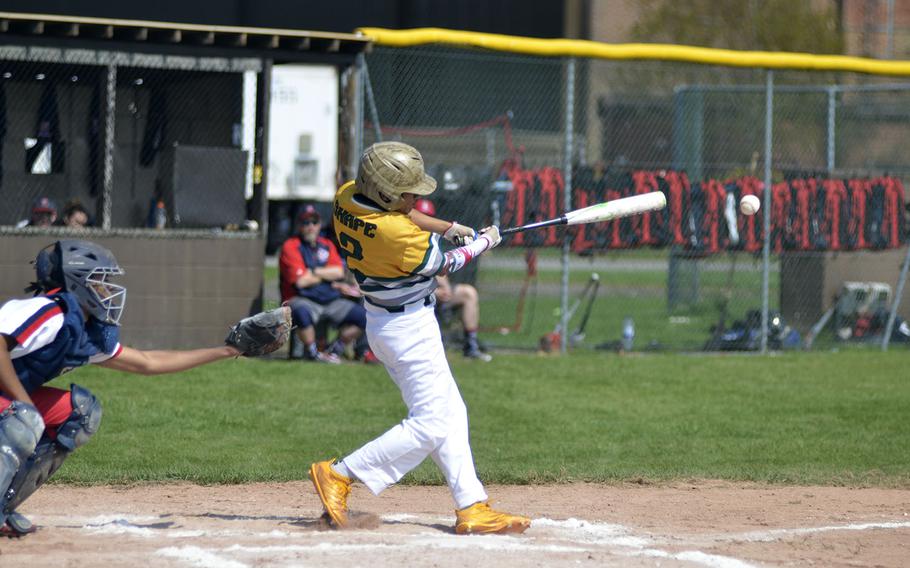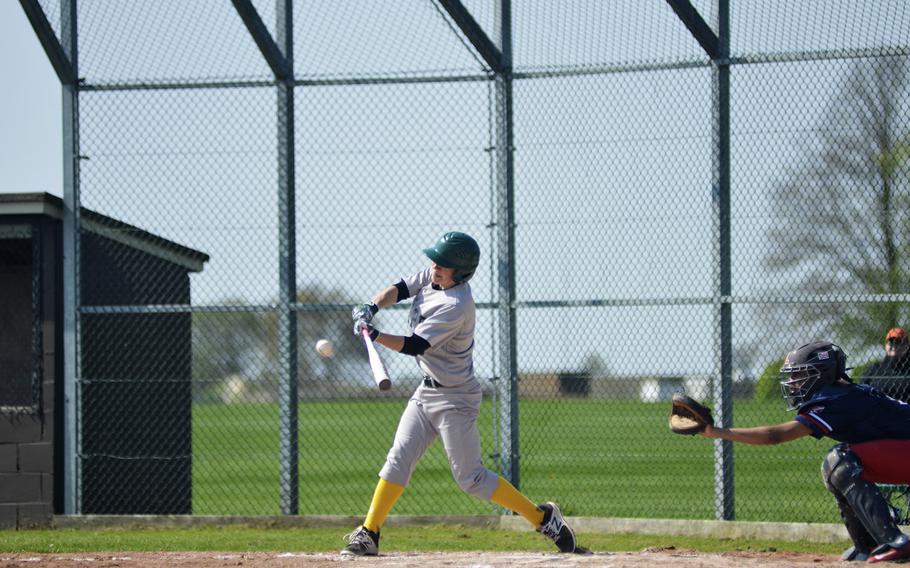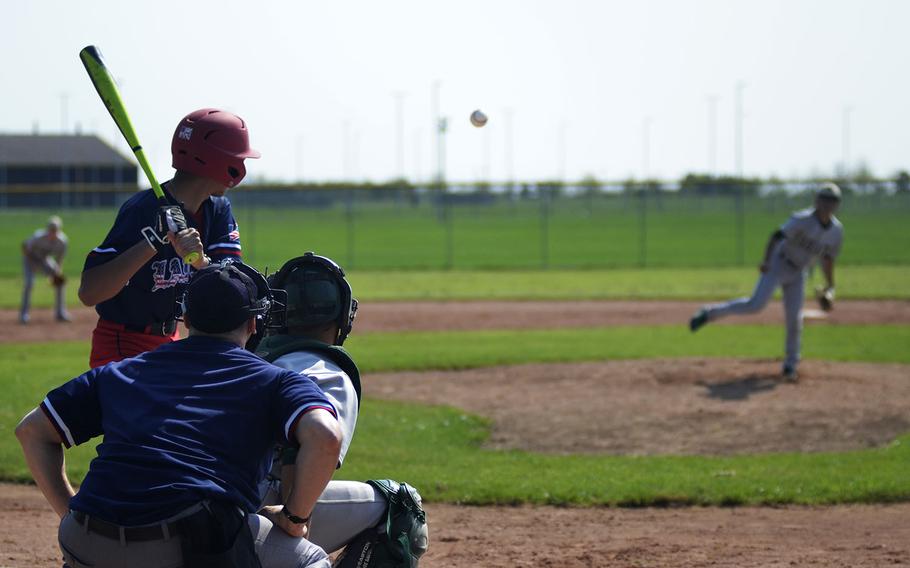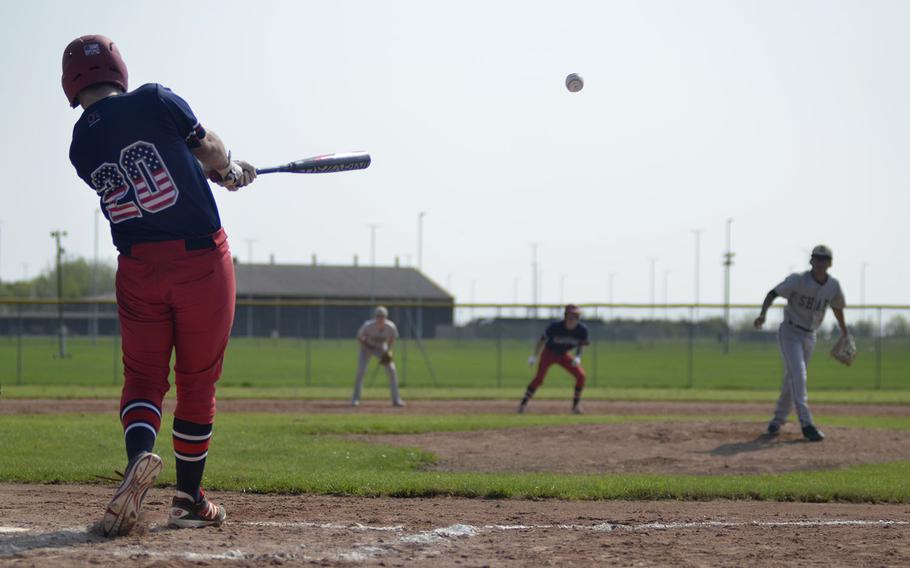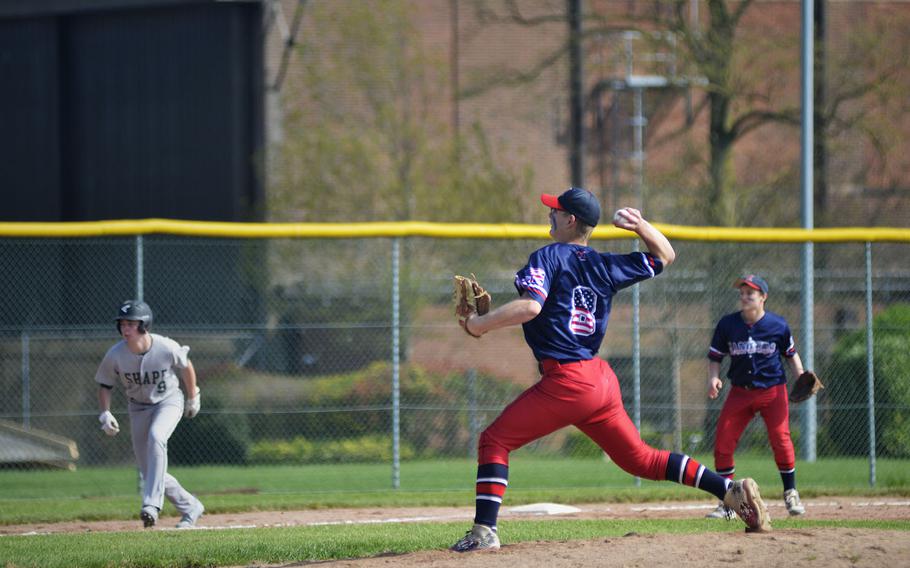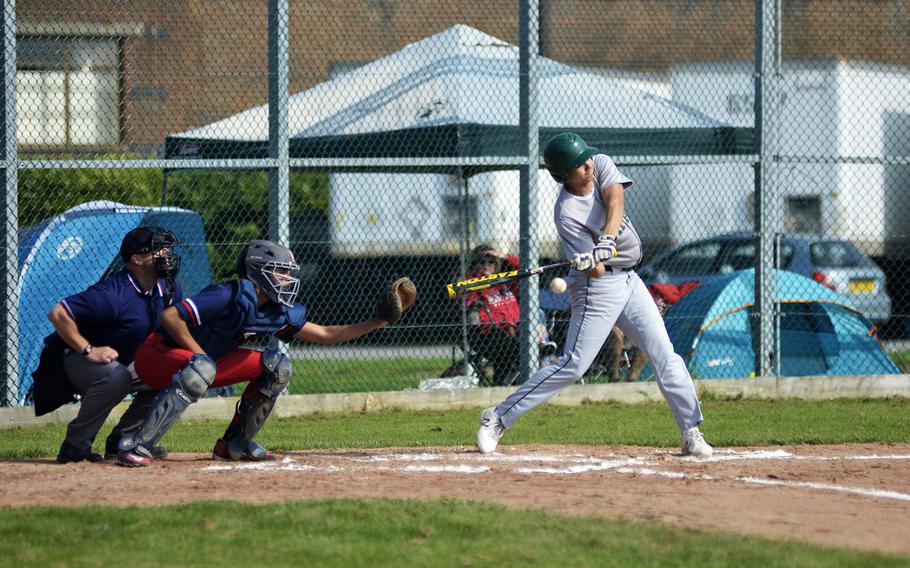 RAF FELTWELL, England ― Lackluster batting led to doubleheader defeats for Lakenheath against SHAPE during a beautifully sunny and breezy Saturday.
SHAPE won 6-3 after five innings in the first game and more narrowly 6-5 after four innings in the second after the game was called for time.
"We came in very motivated but knew that all of the hard work we put into practice was imperative to execute today," SHAPE coach Tony Gallegos said.
The first game remained scoreless until the top of the third when SHAPE scored five times.
Anthony Gordon was first to cross home plate, followed by teammate Wesley Phelan – thanks to a Lakenheath error.
Three more runners scored as Lancer pitcher Jaxon Tomchesson walked batters with bases loaded and two outs.
Tomchesson finally ended the SHAPE scoring spree by chasing down John Emmert and tagging him out at third base.
Lakenheath scored twice in the bottom of the third and both teams scored once in the fourth.
SHAPE pitcher Jared Gallegos finished the game with two strikeouts and seven walks, while Tomchesson had five strikeouts and eight walks.
The Spartans scored three runs in the bottom of the first in the second game.
Lakenheath answered with three runs in the top of the second, with Xander Eaglin first to score.
As the teams entered the fourth, Lakenheath had the lead by one run.
The Spartans went to bat and Jose Garcia tied the game after stealing third base and scoring following a base hit by teammate Dillion Brewer.
Gallegos went on to score the winning run before time expired.
Lakenheath pitchers struck out 11 batters, but the Lancers struggled on offense with only six base hits from the two games.
"They're going to have to work hard at practice to get consistent contact with the ball," Lakenheath coach Kelly Stacy said.
Twitter: @Howard_Stripes