Girls D-I semifinals
SHAPE stands between Stuttgart and perfection
by
David Edge
February 21, 2020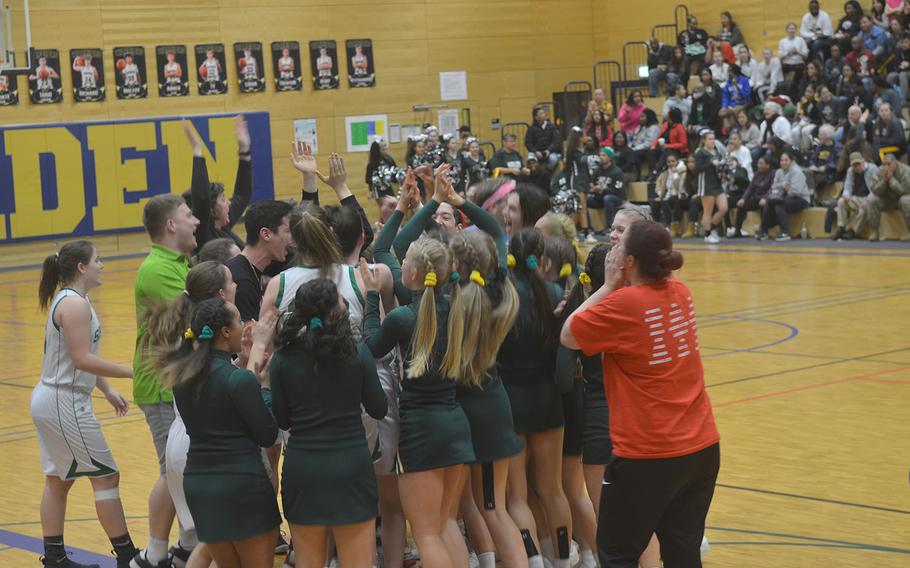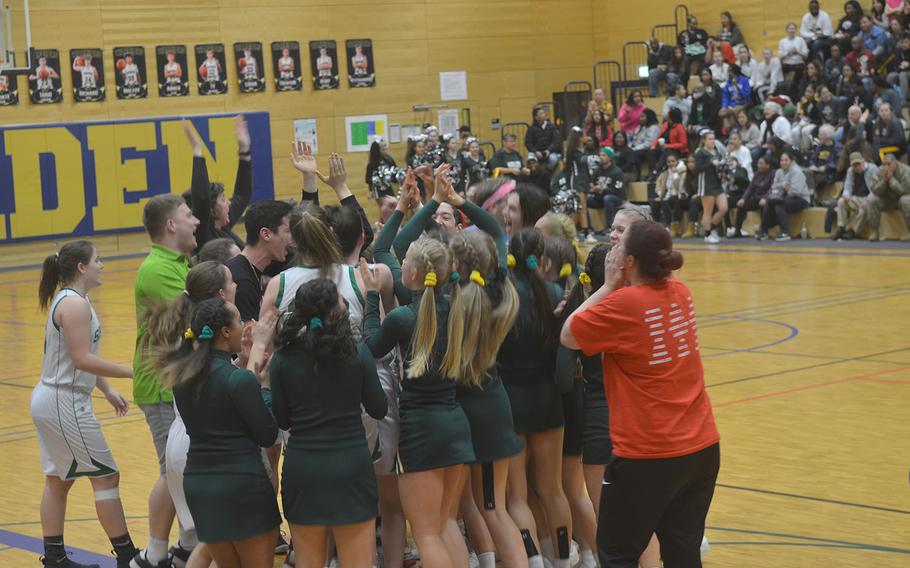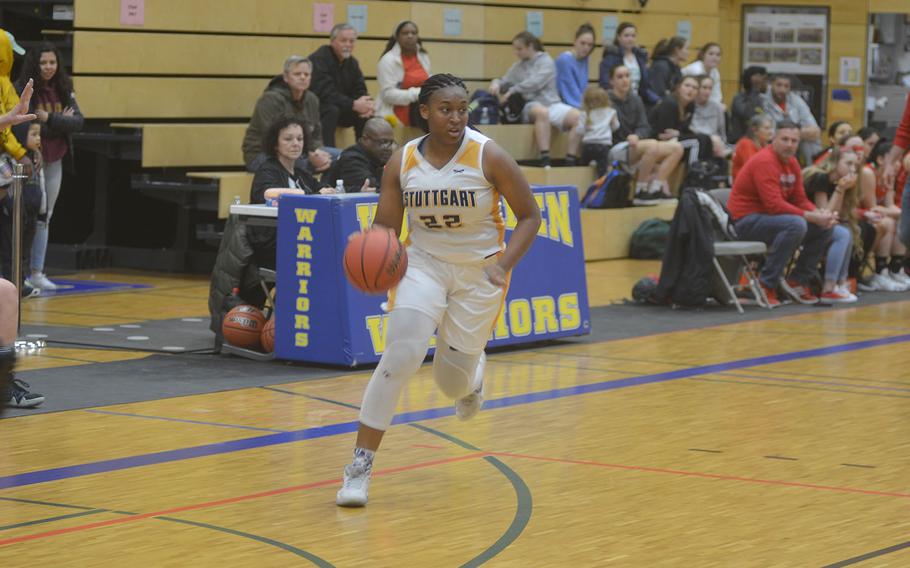 WIESBADEN, Germany – You have to score to win. But stopping the other team can be pretty effective as well, as demonstrated in the DODEA-Europe Division I girls basketball championship semifinals Friday.
Defense would be the deciding factor in both games.
Kaiserslautern 24, Stuttgart 37: The Raiders jumped to an early lead, but the three-time defending champions would respond.
"Defense was the key to our game, most definitely, because our defense propels our offense," Stuttgart's Skye Dasilva-Mathis said. "I think that we needed the physicality of this game so that we know that we need to push back and be more aggressive."
Kaiserslautern would keep the game close in the first half, but Stuttgart would use it's stifling defense to continue its undefeated season.
"I have been fortunate to work with some amazing talent," Panthers coach Robin Hess said. "Not only are they motivated and dedicated, these kids want to be the best and it's easy to coach a team like this."
Ramstein 29, SHAPE 36: The second semifinal was a tale of two halves.
Ramstein physically dominated the SHAPE in the first two periods, going into the halftime with a seven-point lead.
The Spartans would use a disciplined defense to smother Ramstein's high powered offense after that.
"In the first half, we were a little nervous; turnovers killed us, we gave points and allowed them to score," coach Joe Cherrone said. "In the second half we didn't turn the ball over and had solid defense. In the second half we out scored them 23 to nine, not allowing them to score any points in the third quarter."
Stuttgart downed SHAPE 41-36 on Feb. 15 in the last day of the regular season in the teams' only meeting. The championship is set for 4 p.m. at the Clay Kaserne Fitness Center.