SHAPE can't quite translate 'success' against Bitburg
---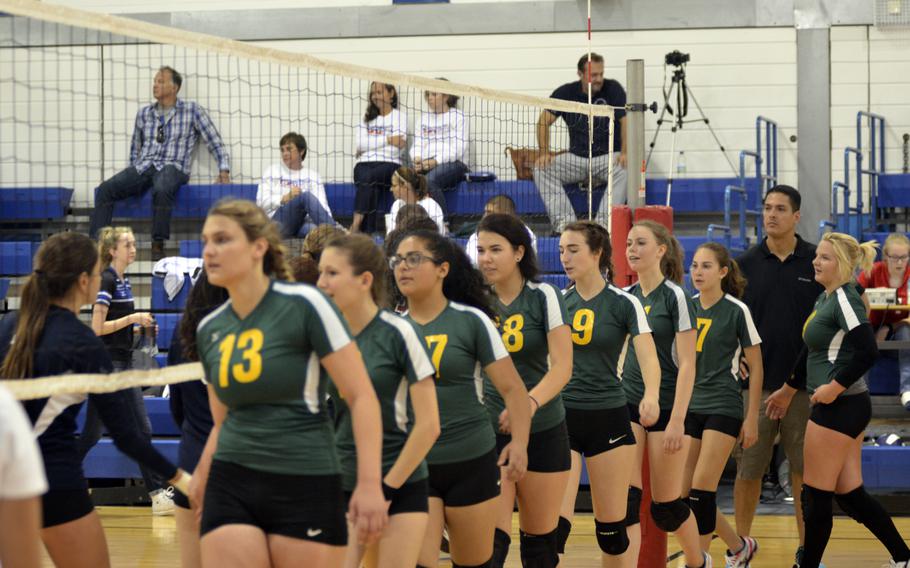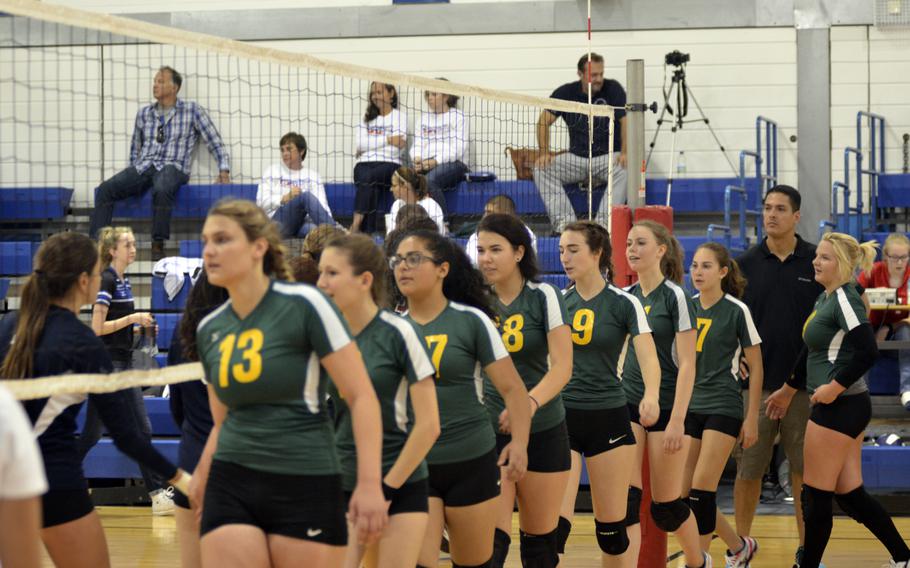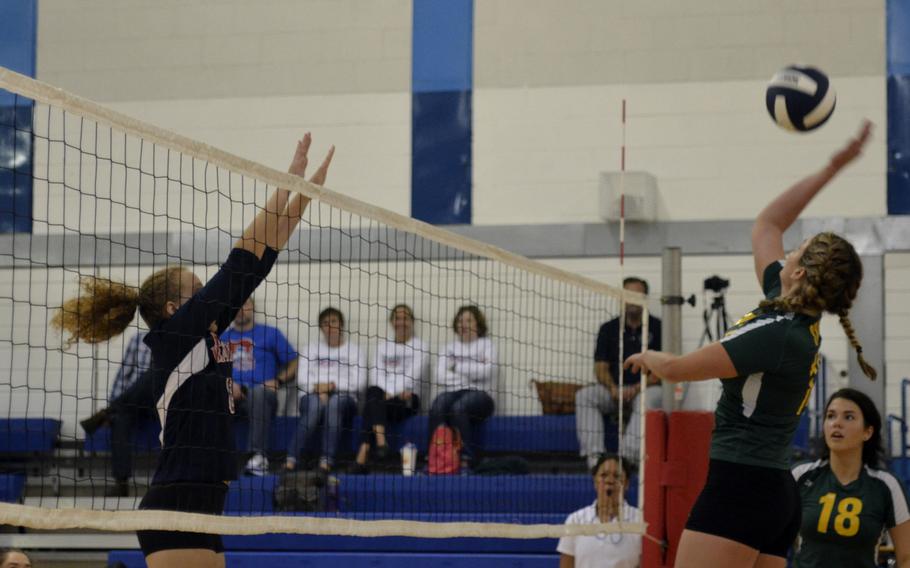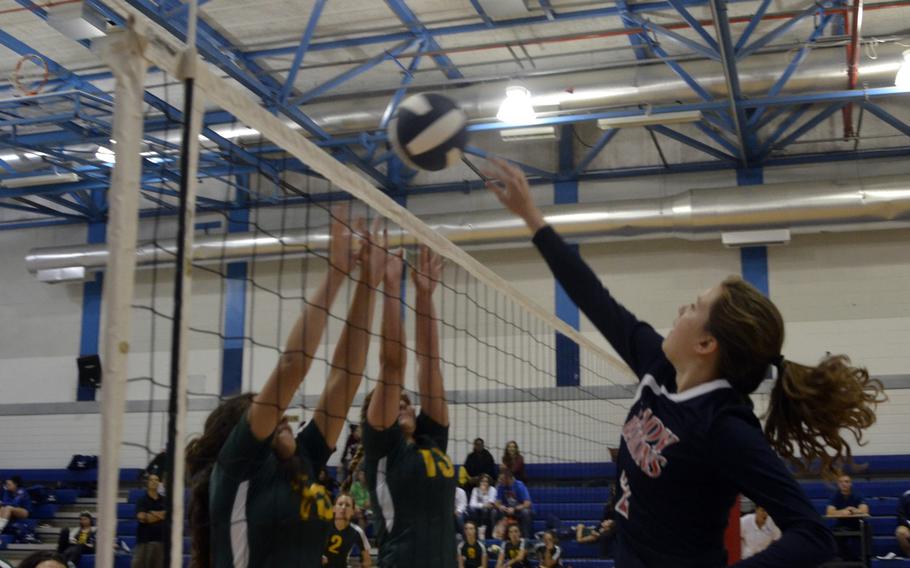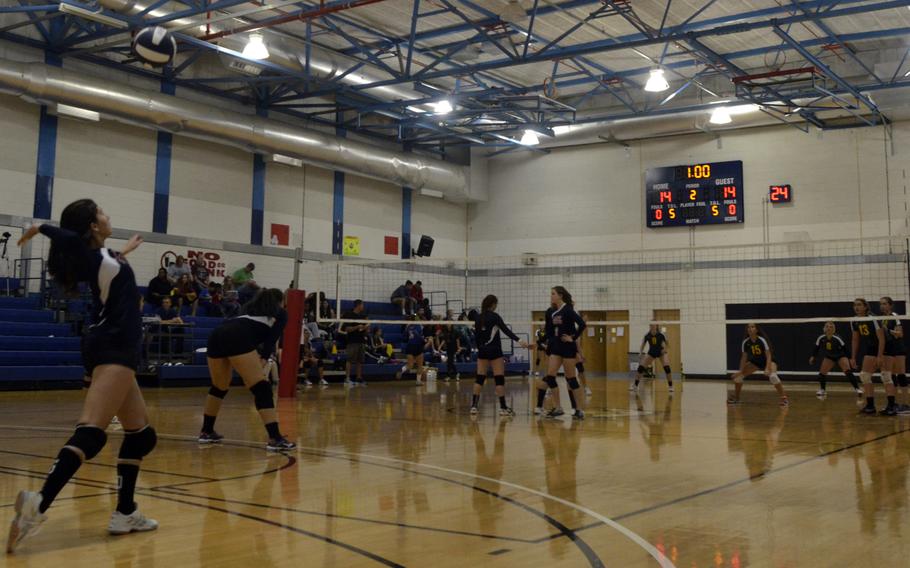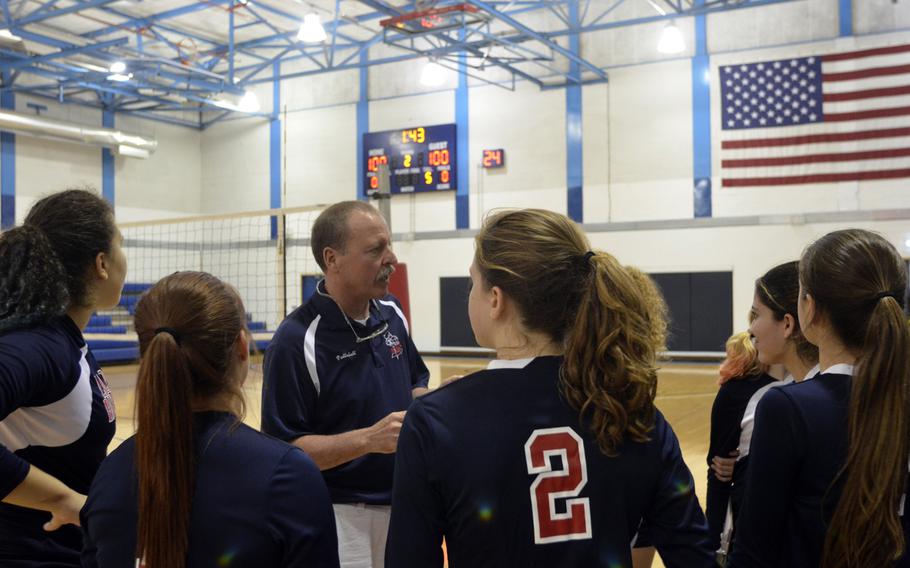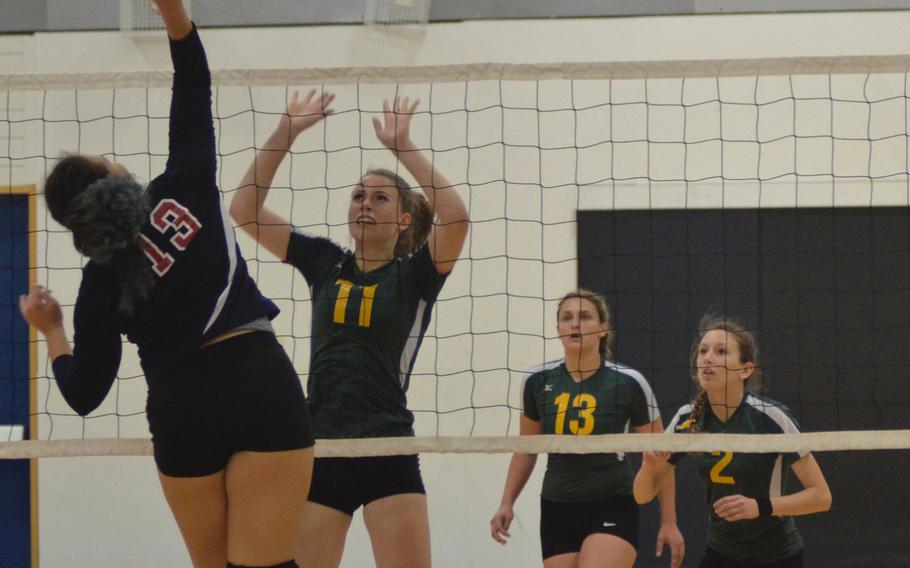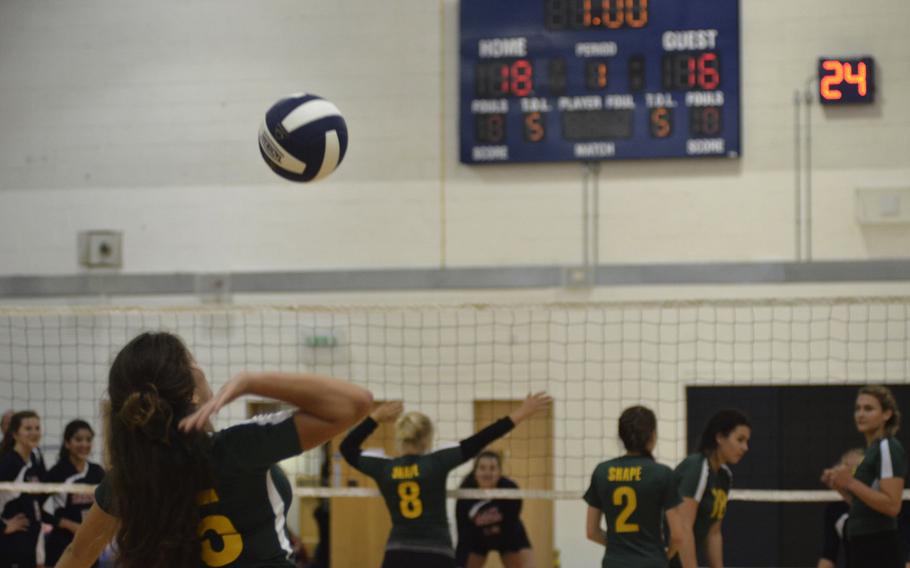 RAF LAKENHEATH, England ― There have been all sorts of chants issued over the years by various high school teams clashing in the base gymnasium.
Saturday might have seen the first one sung in Polish.
Unfortunately the cheer, taught to SHAPE volleyball players by teammate Ahia Kupusta, wasn't enough as the Spartans suffered two close back-to-back defeats against Lakenheath and Bitburg. That included a 29-27, 25-18, 16-25, 25-27, 15-13 loss to the Barons.
It looked grim early for SHAPE as the Barons won the first two games under leadership from team captain Elise Rasmussen, who scored 16 kills during the contest.
Rasmussen is a two-time all-Europe volleyball player and last year earned DODEA-Europe female Athlete of the Year honors.
A sudden two-game comeback brought SHAPE close to winning against Bitburg in a nail-biting fifth game, but the Spartans fell just short.
Barons such as Keilani Swartzmiller - with six aces - and Triana Hampton -with five kills and five aces - were invaluable in clinching a close victory.
Bitburg Coach Eric Vining said he has high hopes for the season.
"They had some bad plays but they fought through it and came together as a team," Vining said. "We played pretty well today and I think we have a good chance to get back to the championship game and hopefully win it this year."
---
---
---
---