European D-I softball
Senior-led Raiders didn't stop until they were champs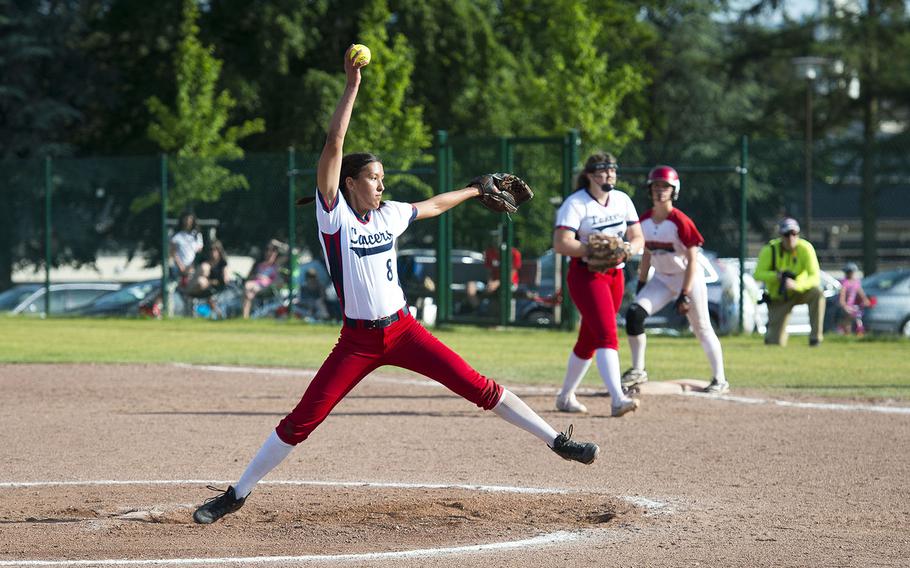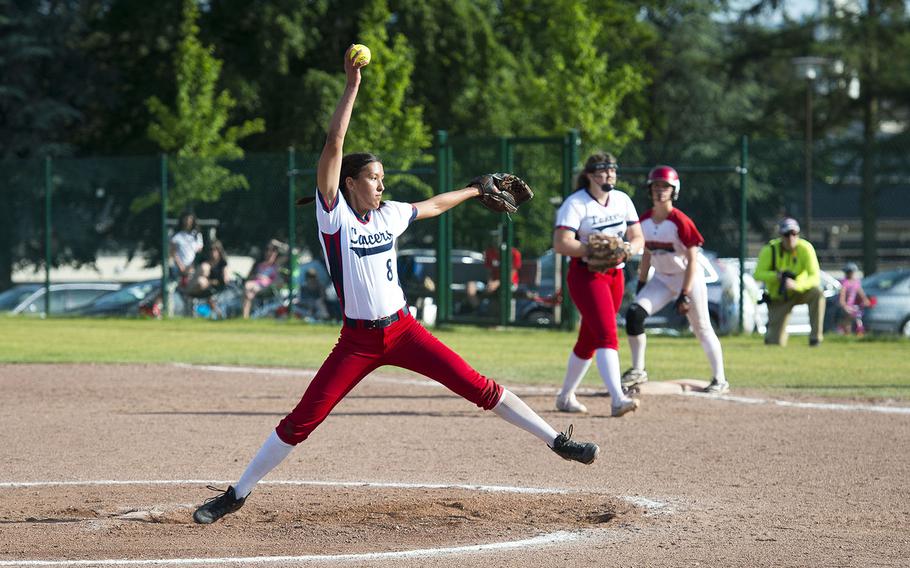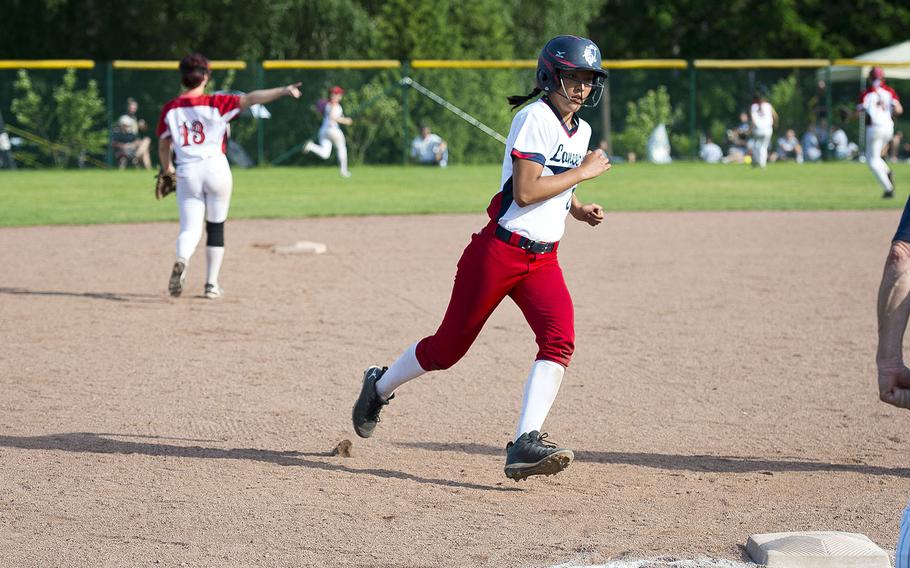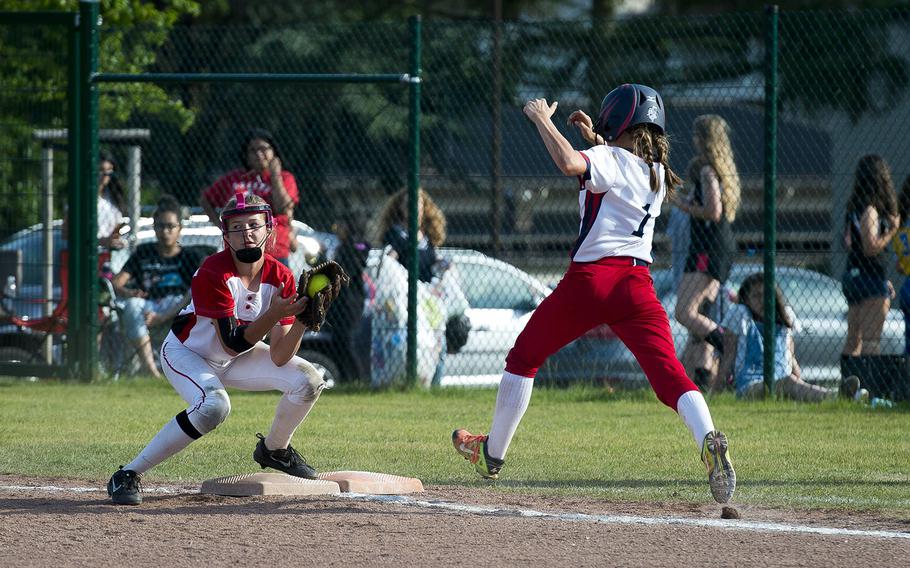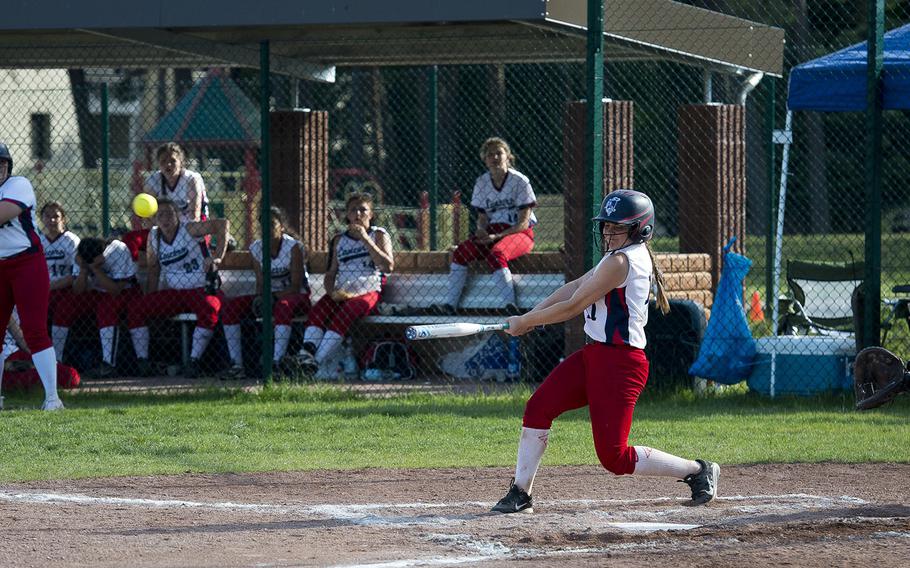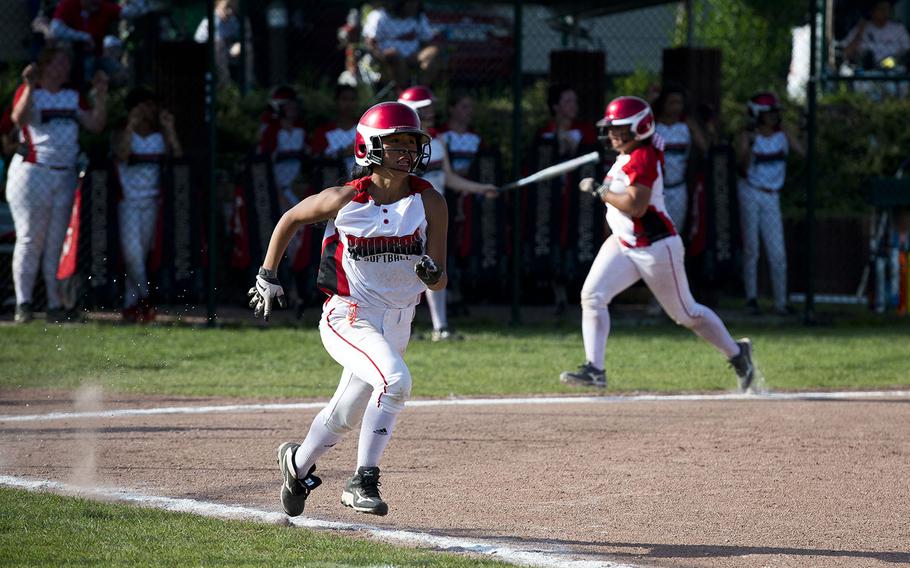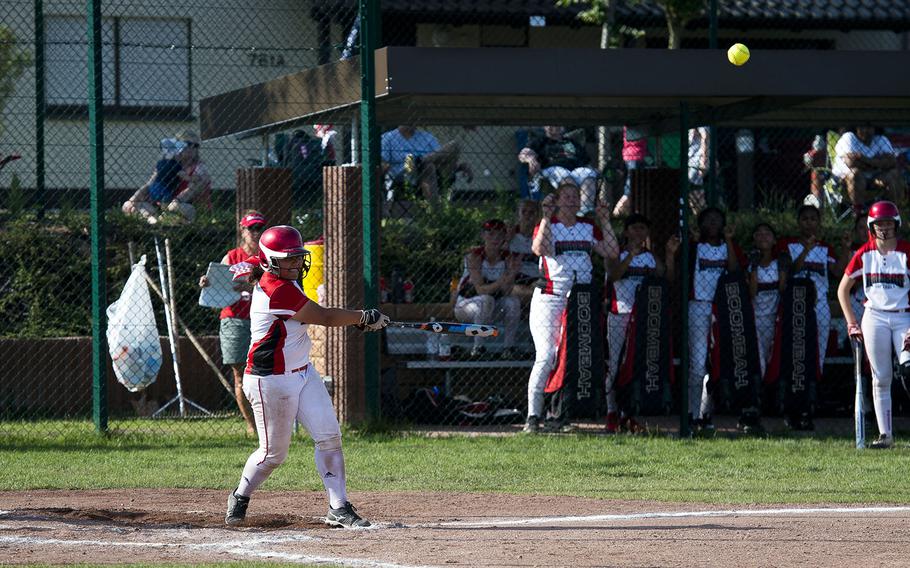 RAMSTEIN AIR BASE, Germany -- The Kaiserslautern Raiders "just kept going and going," their coach Jesse Costa said. Now they've finally reached their destination.
Kaiserslautern beat the Lakenheath Lancers 10-9 to win the 2018 DODEA-Europe Division I softball championship on Saturday, completing a profoundly challenging path through the tournament and, for the team's core of determined seniors, finally grasping a long-deferred championship.
"We are absolutely ecstatic," said Phoenix Whisennand, a part of that seasoned senior group along with Chloe Whisennand, Ally Alamos and Victoria Jackson.
Outfielder Erin Nuckols scored off a hit by Chloe Whisennand to claim the title for the Raiders, who overcame an 8-3 deficit. The comeback and dramatic finish was a fitting final chapter for a Kaiserslautern season in which nothing came easily.
The Raiders started their season 2-2 before recovering to claim the division's No. 1 seed. But the tournament presented its own adversities, notably a discouraging 12-6 loss to Vilseck in a Friday preliminary game.
Saturday offered the opportunity at redemption, and the Raiders met the challenges.
Kaiserslautern edged defending champion and archrival Ramstein in a thrilling 5-4 semifinal win early Saturday to set up its title shot.
While this Raider team is the one that will be lauded for the championship breakthrough, its senior leaders, clearly proud of the strong Kaiserslautern teams they were part of in the past, declined to assign any magical qualities to this group.
"We've always had the components," Phoenix Whisennand said. "This year we got through our mistakes and pulled through."
Alamos has four years of experience with the harsh realities of tournament play, and knows that no amount of desire and determination can guarantee success. She said the tournament is "anybody's game," and can be reduced to always playing to win and bouncing back when you don't.
"We came in knowing that we had to either win every game, or we had to rise above it," Alamos said. "And that's what we did, we didn't keep our heads low."
Costa credited the four "outstanding" seniors with instilling that no-nonsense attitude in the team's younger members.
"They did a great job," Costa said. "They led the team, they didn't let them get down."
In the opposite dugout, the third-seeded Lancers were proving Alamos' astute analysis of the tournament to be true. Lakenheath's loss wasn't the result of psychological shortcomings or inadequate effort; it was evidence of the cruel fact that sports produces a loser whenever it produces a winner.
"They just got better every game. I was real pleased with the way they were playing," Lancers coach John Gilmore said of his team, which featured 10 freshmen alongside a single senior. "We just made a few errors when we didn't need to. That's the bottom line."
Each season, teams such as Kaiserslautern and Lakenheath try their best to win a championship. On Saturday, the Raiders' relentless quest was finally rewarded.
"I'm so proud of these girls," Costa said. "They just really never quit."
Twitter: @broomestripes