Season opener reveals who's who on the track
by
Aaron Knowles
March 30, 2019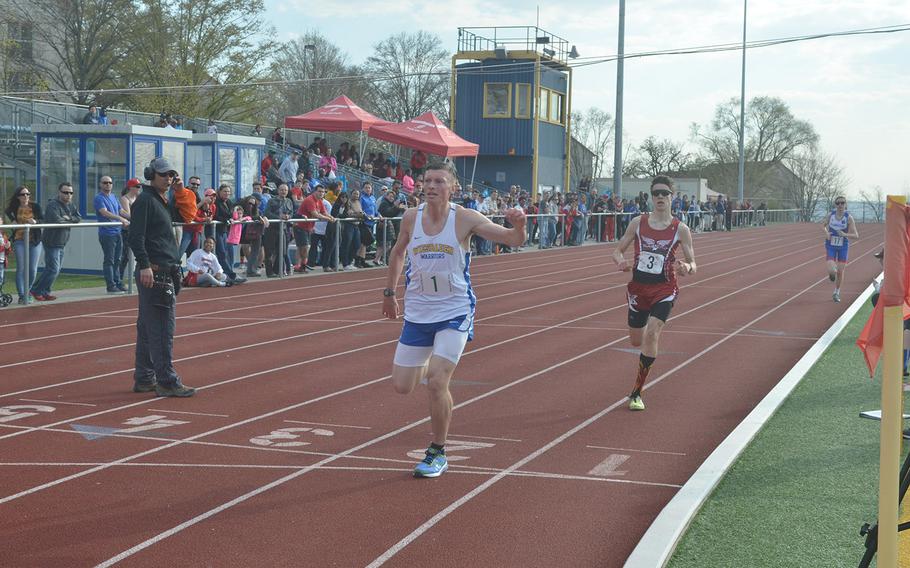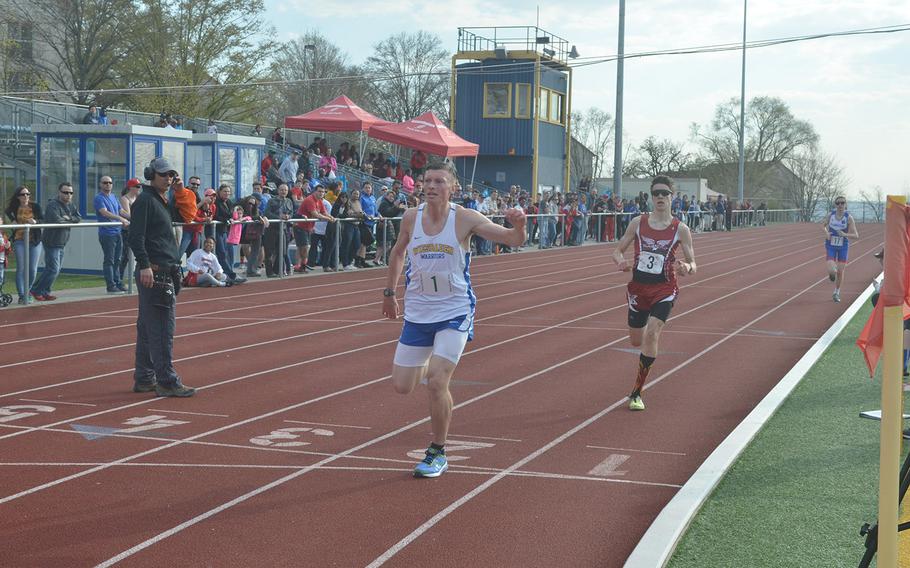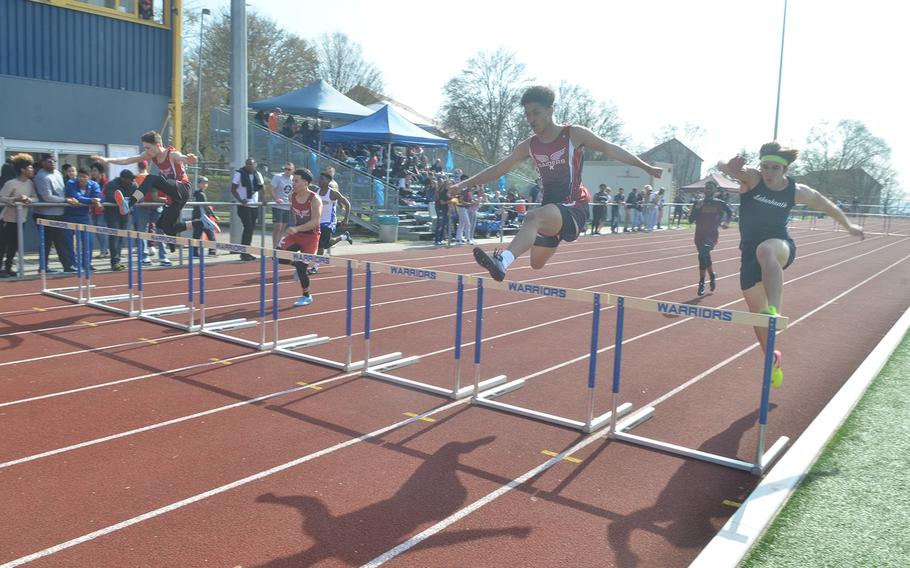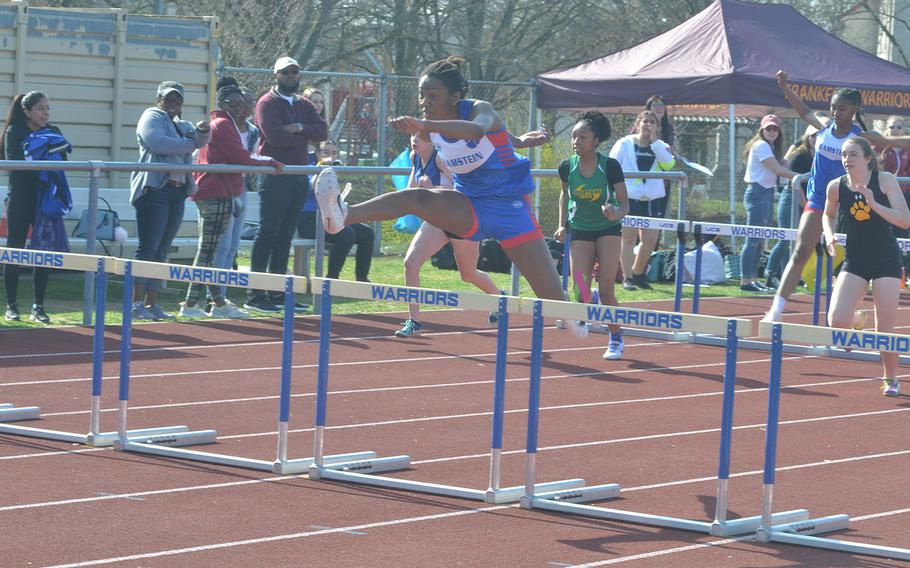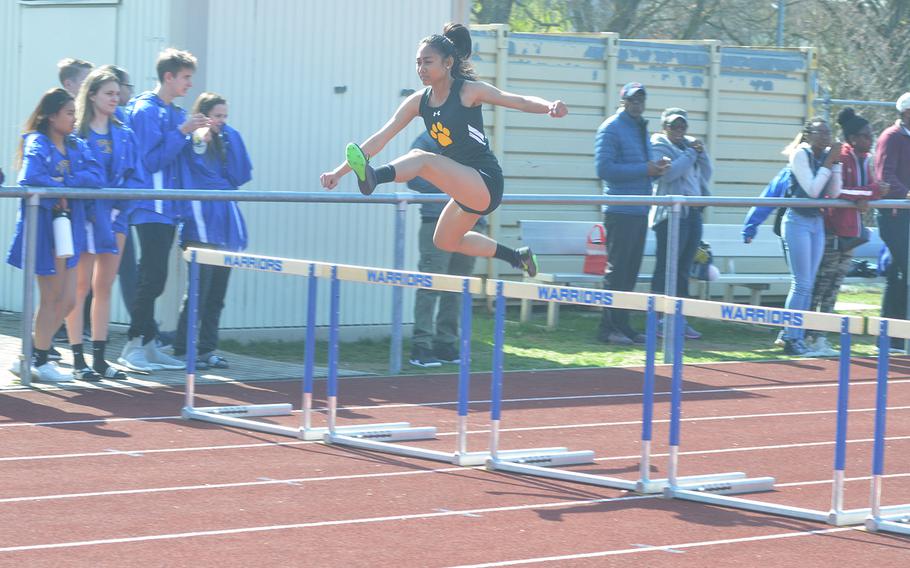 WIESBADEN, Germany – It didn't take long for most of the DODEA-Europe athletes competing in track this year to see what the competition looked like.
Saturday's season-opening meet featured 13 schools – all but a handful of those who compete in Europe – and perhaps not surprisingly, the largest schools dominated.
Stuttgart, Ramstein, Kaiserslautern and Wiesbaden, not necessarily in that order, brought their A-games to the field from start to finish.
The scope of the field gave coaches an excellent opportunity to evaluate where their teams are and what they need to be working on.
"We achieved a lot of things that we were trying to achieve," Gabriel Horton, head coach for the Kaiserslautern Raiders, said. "It's a really early meet in the year for us, and we really needed to allow some athletes that we knew were ready to qualify for Euros to get that out of the way, because we have a heavy traveling season this year."
"This gave us an opportunity to evaluate some younger and newer athletes," Horton said. "We didn't quite know where they would be. It's been a short training season before our first meet."
Jaya Worthington, a senior at Ramstein, comes into this year with an obvious drive to improve upon last year's performance.
Worthington specializes in the high jump and hurdles and took first place in both the 100- and 300-meter hurdles, as well the high jump with a 4-foot, 11-inch effort.
"This is my second year doing the high jump," Worthington said. "Last year, I made it to [Europeans], but I didn't do as well as I wanted to."
Another standout was McKinley Fielding from Stuttgart. Fielding took first in the girls 3,200, 1,600 and first with her relay team in the 4x800 with Tatiana Smith, Linnea Meier and Maci Hanes.
Another competitor who set the bar high was Roberto Eiseman, a senior from Wiesbaden, who took first in the 3,200 - less than a second ahead of his competition with a time of 10 minutes and 30.12 seconds.
Eiseman also participated in the boys 4x800 relay as the anchor and helped his team take fourth.
Organizers said that team scores weren't kept for the event.
Twitter: @AKStripes