Same course, different motivations for foursome
---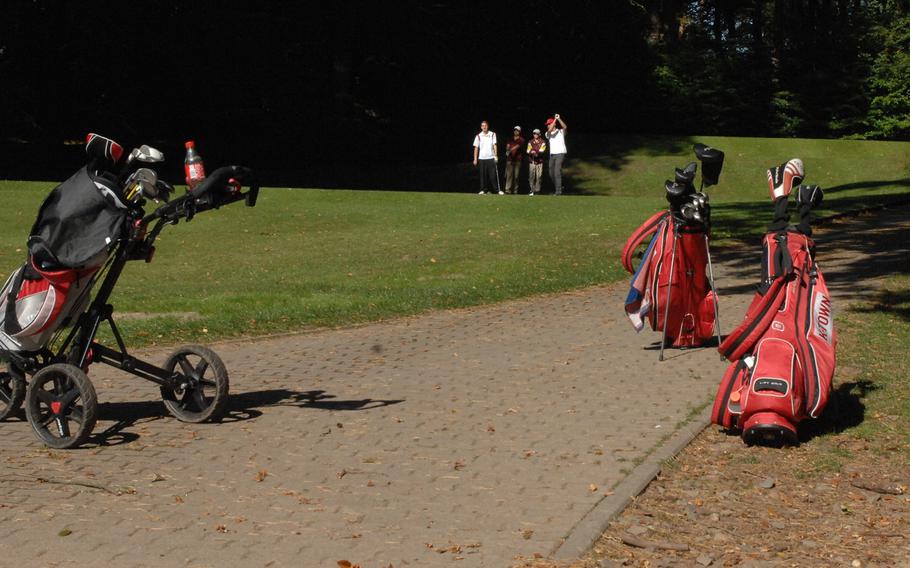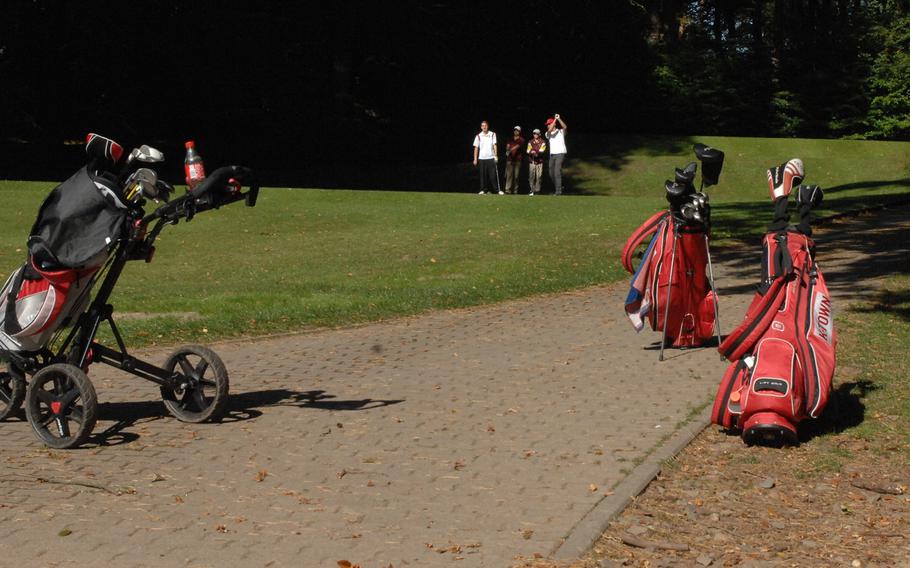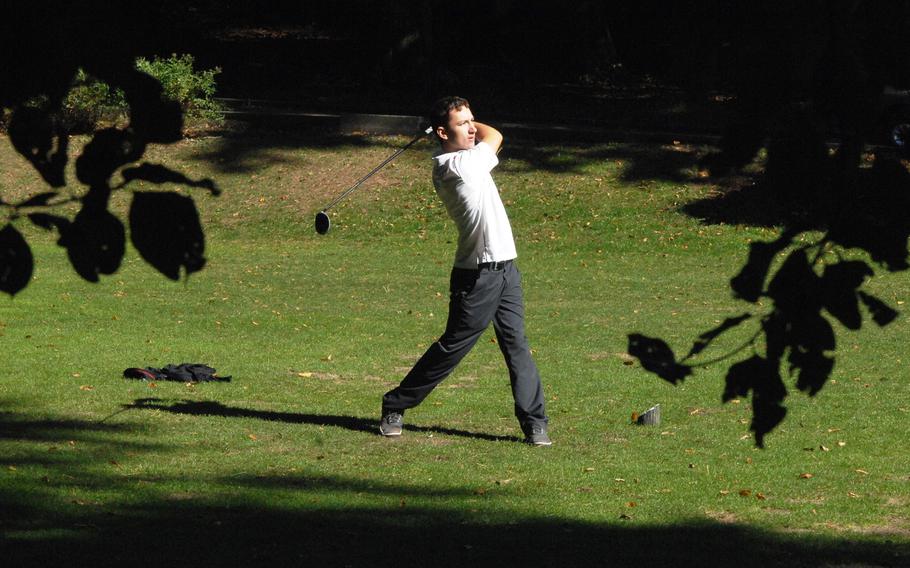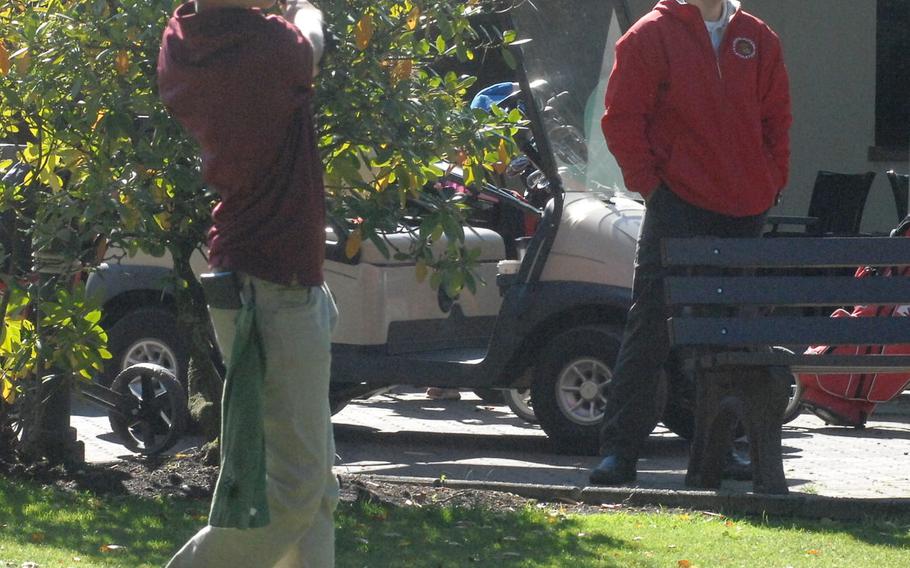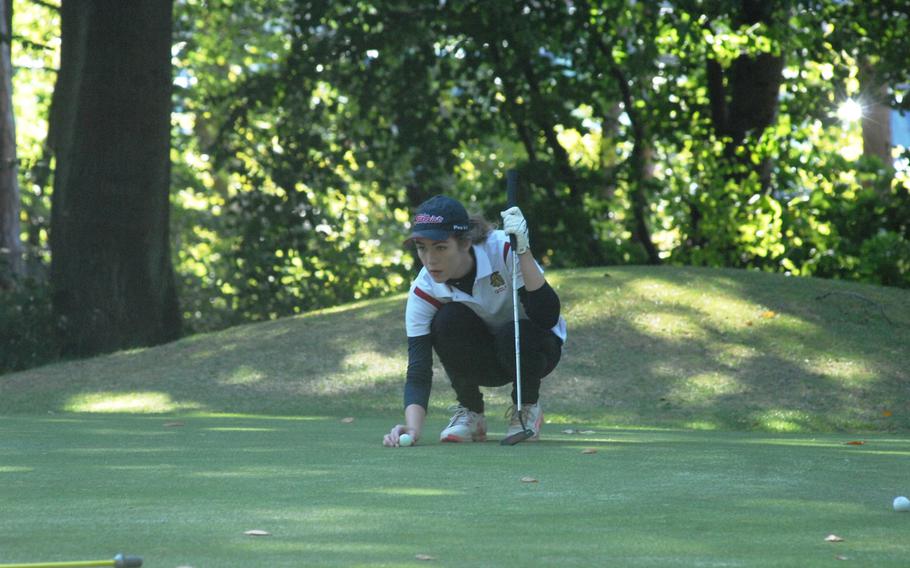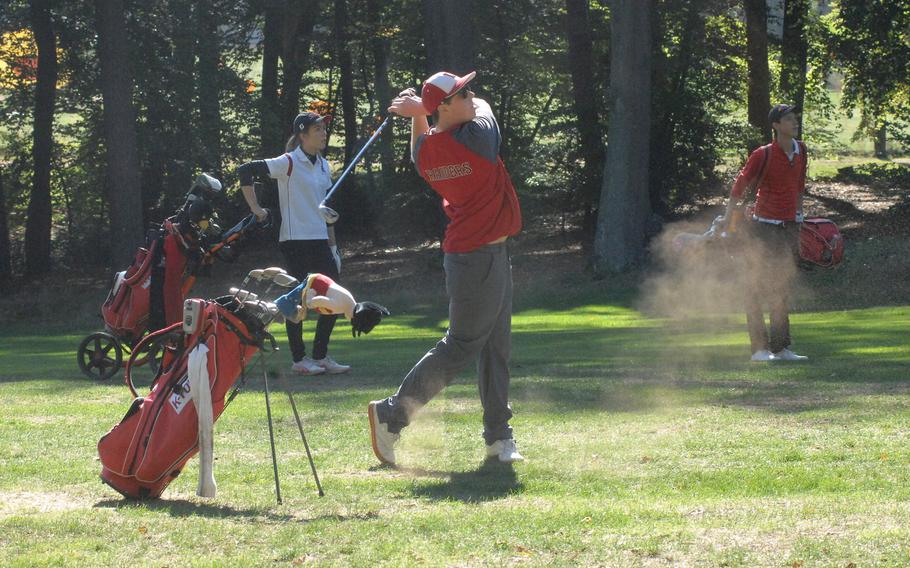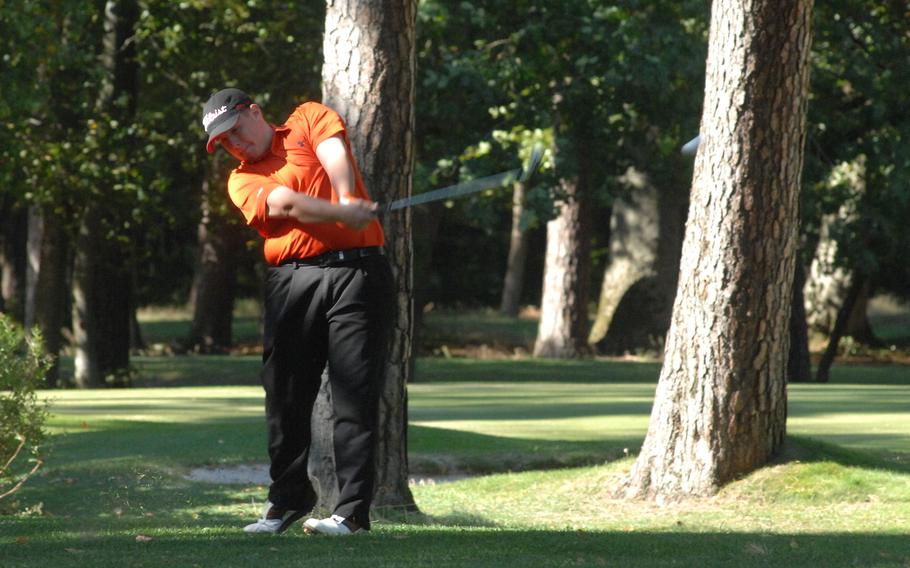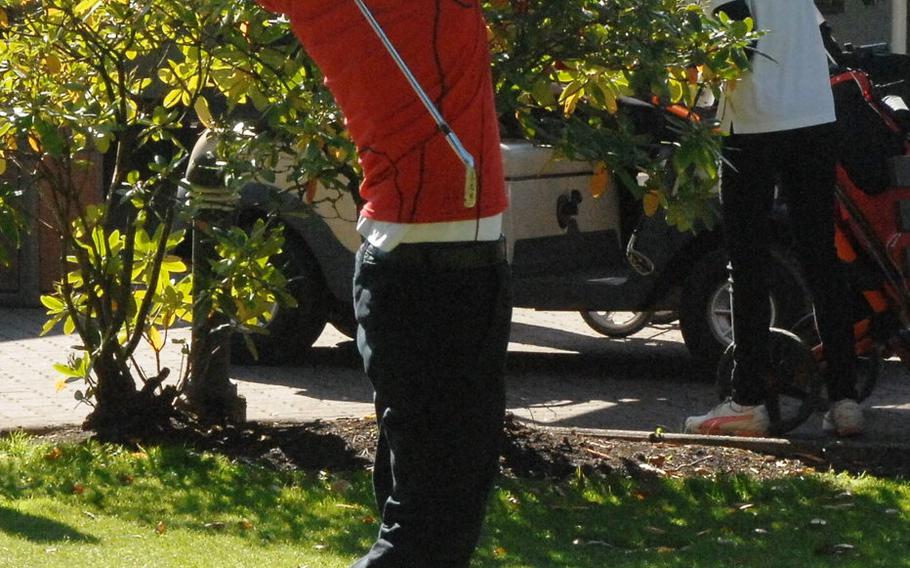 RAMSTEIN AIR BASE, Germany -- It's interesting how the same round of golf can mean different things to different competitors.
That was the situation Thursday at Woodlawn Golf Course as golfers from AFNORTH, Baumholder and Kaiserslautern gathered for their final meet of the 2015 DODDS-Europe golf regular season. The top foursome, comprised of Kaiserslautern's Jasmin Acker, Kaden Senkbeil and Alex Kizler and AFNORTH's Michael Yasenchak, each entered the tournament with distinct motivations.
By the end of the round, which saw Acker and Senkbeil tie for the overall individual win with 33 Stableford points, the foursome was in a position to evaluate what they'd accomplished – and what remained to be done.
Acker is one of the standout few among a small field of DODDS-Europe girls golfers vying to claim the vacant European title. With so few other championship-caliber girls to compete with, Acker isn't sure where she ranks among her peers; last week, she was denied a chance to duel with fellow top contender Leigha Daryanani of Bitburg when Daryanani missed the meet.
"I was kind of looking forward to that," said Acker, who finished a point behind Daryanani for the runner-up spot in last year's European tournament. "Just to see where I'm standing."
Instead, Acker spent her final regular-season tune-up in a familiar predicament: paired only with boys players.
"It's a little different," Acker said. "It moves a little faster with guys."
But Acker had no trouble keeping up, as evidenced by her co-victory with Senkbeil, her Raiders teammate who had a bit more pressure to deal with on Thursday.
Coaches and players aren't sure exactly how many players will be invited to compete in the European tournament, which takes place Oct. 7-8 at Wiesbaden, until DODDS-Europe Athletic Director Karen Seadore announces the field. That news is expected by the end of the weekend. In the meantime, Senkbeil and coach Chris Grogan knew only that he was on the bubble of making the cut, and that a strong performance Thursday could help his case.
That's exactly what the freshman delivered, describing the round as his "best play of the year" and crediting teammate Kizler for helping him persevere through the crucial 18 holes.
"Once I started relaxing and playing with Kizler, who's a hilarious guy, we just sort of started chilling and I just started playing better," Senkbeil said. "I think I made the cut."
Senkbeil's boys win came by a single point over AFNORTH's Yasenchak, who said he came into the round pretty well locked in as the No. 4 golfer in the DODDS-Europe field. Without a burden like Senkbeil's to carry, Yasenchak was focused on simply maintaining his momentum as next week's decisive 36 holes draw closer.
Yasenchak said he avoids depending on DODDS-Europe's brief three-week regular season to prepare him for the tournament.
"If you're starting in the season and that's all the golf you play the entire year, it would be kind of difficult to get in a rhythm," said Yasenchak, who has played his way onto the short list of title contenders this fall after ranking 20th last fall. "But I played all summer, and I've worked on it since last year."
Twitter: @broomestripes
---
---
---
---