Royals tune up for posteason by downing Raiders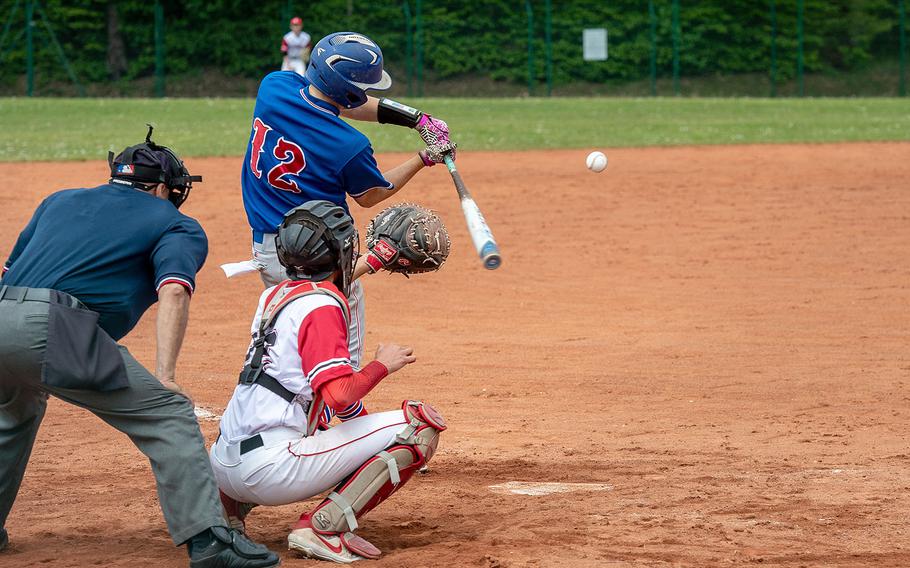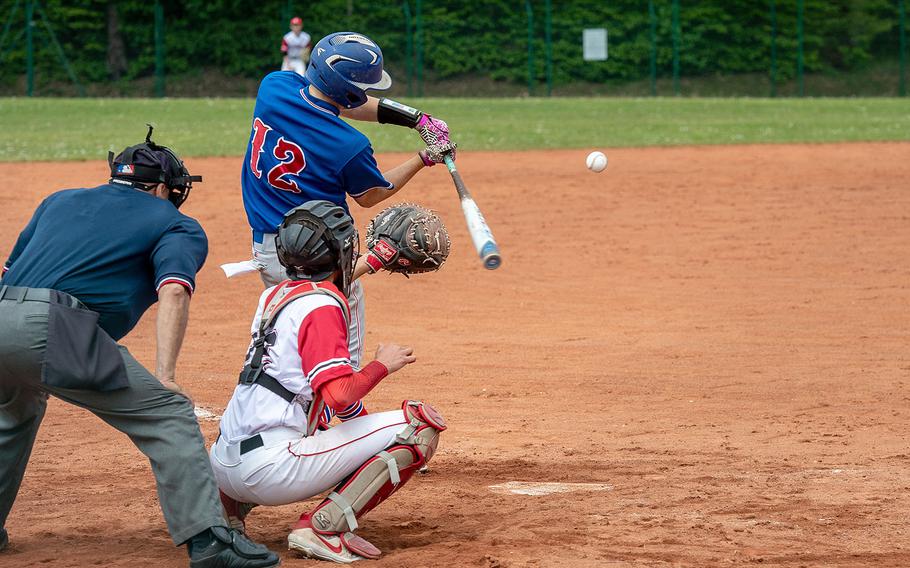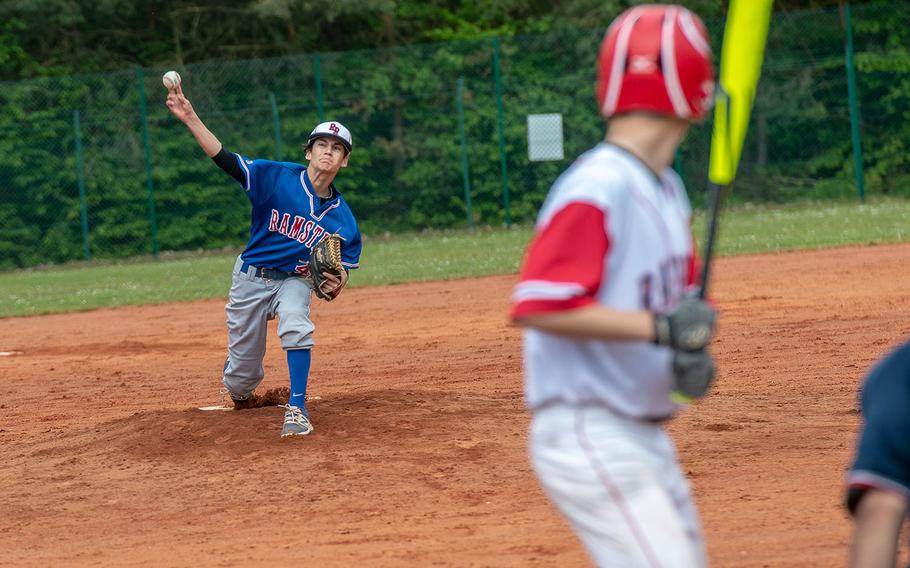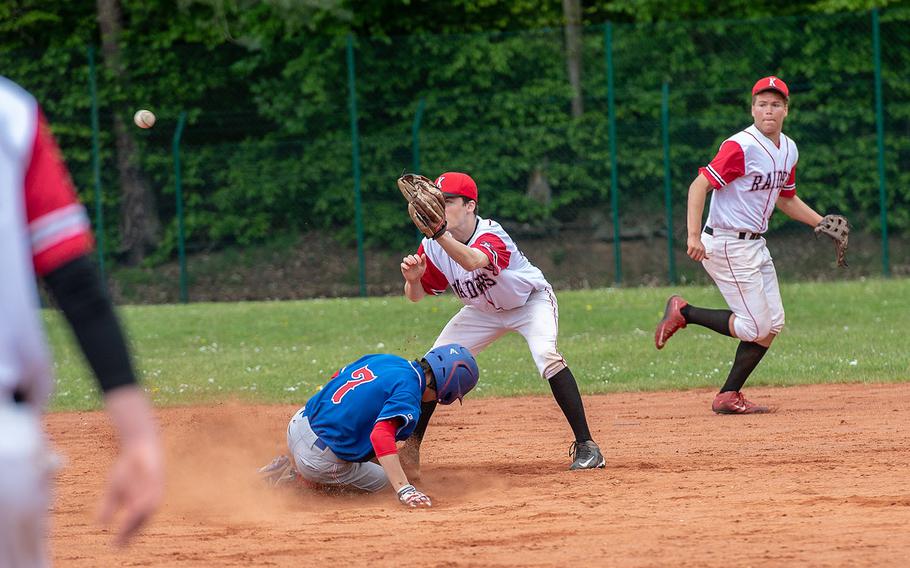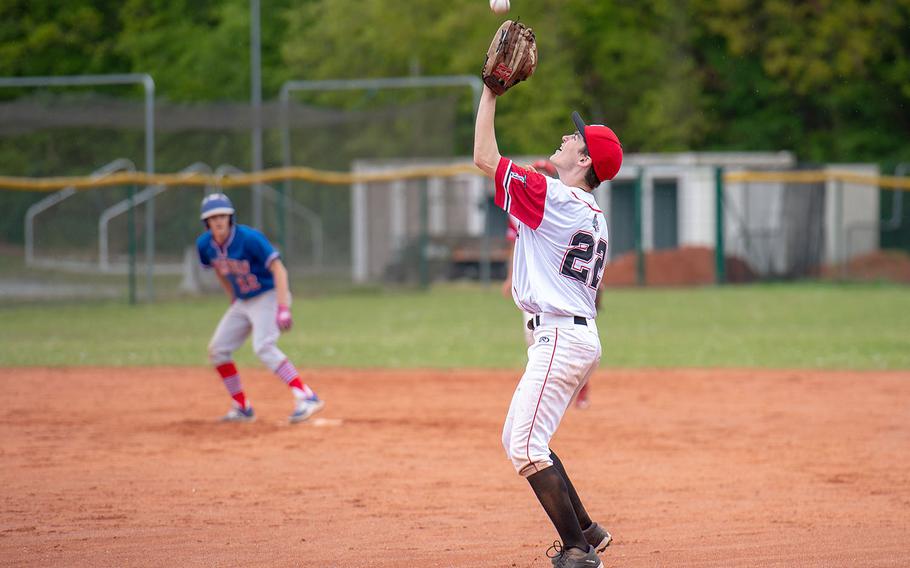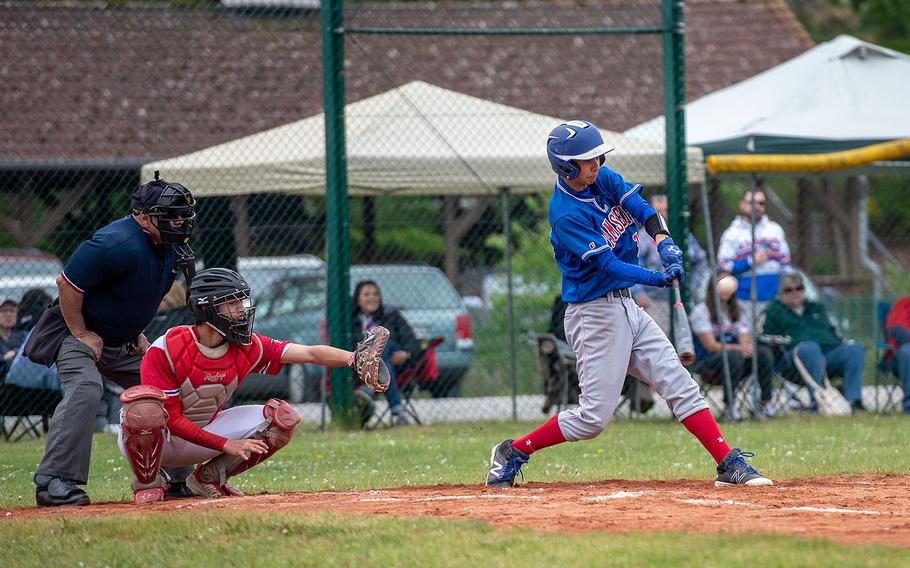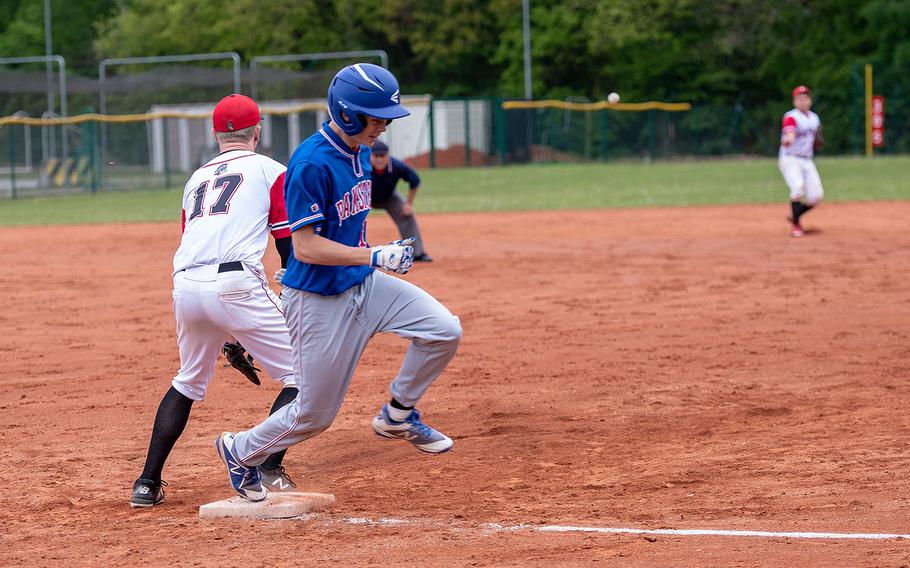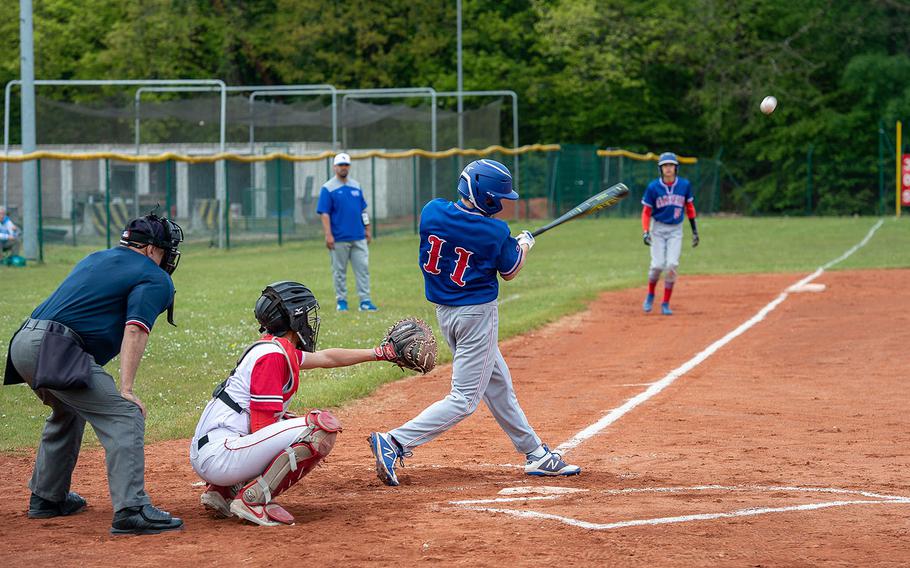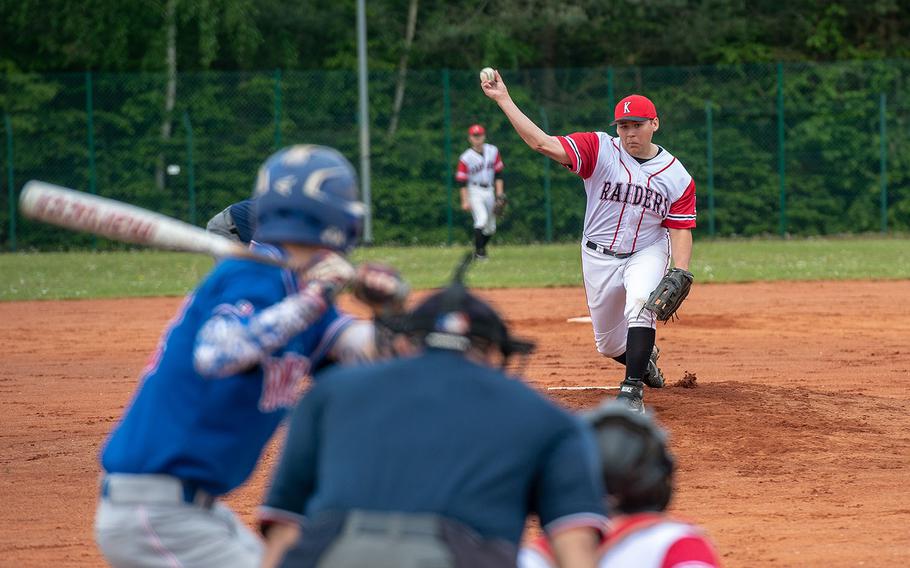 KAISERSLAUTERN, Germany -- For the Ramstein Royals, the 12-2 and 13-4 victories they recorded Saturday at Pulaski Park further ramp up their momentum entering the DODEA-Europe Division I tournament.
For the Kaiserslautern Raiders, those same games represent the merciful end of a frustrating regular season, and a renewal of hope for better times to follow.
The host Raiders made solid contact with the bats, threw their share of strikes off the mound and played reasonably clean ball in the field over the course of the doubleheader, but they were twice overwhelmed by a relentlessly hard-hitting Royal offense with no gaps in its nine-man hitting order.
"Ramstein hits the ball real hard and they get a lot of base hits. They're a good ball club," Kaiserslautern coach Justin Bates said. "We saw a lot of good things out there. We've got to put everything together at once and get over the top."
Nathan Kranz had three hits and Calvin Delp drove in three runs in the opener, which Ramstein seized control of early with a five-run second inning and four-run third before the Raiders cracked the scoreboard.
The Royals struck first in the second game as well, plating six runs in its half of the first inning. Kaiserslautern carved into that deficit with a three-run second inning but left the rally half-finished, leaving the bases loaded and yielding a seven-run Royal outburst that settled matters an inning later. Kranz, Makani Stenger and Chris Guzaldo each drove in two runs in the late victory.
The Royals finish the regular season unbeaten and with a running start on what they hope is a restoration of their stalled Division I dynasty. Ramstein saw its five-year European title reign ended by eventual champion Lakenheath in last year's semifinal round. The team is fueled by that hunger for redemption but is seeking to maintain its poise at the same time.
"We're focusing on staying loose, doing what we do, not making the game harder than it is," Kranz said.
The only caveat to the Royals' perfect season is the fact that it did not include games against the Wiesbaden Warriors, one of their toughest likely tournament opponents. Ramstein's scheduled doubleheader with Wiesbaden was rained out on May 4, and the Royals are anxious to make up that appointment in the tournament.
"We're just going to save all of our energy for when we see them in Euros, hopefully," Kranz said. "Any time we see them we're ready to bring it to them."
Kaiserslautern ends the regular season with a 5-8 record and an uphill climb to return to the European title game, where it fell to Lakenheath last year. But Bates sees the tournament, which runs Thursday through Saturday in the Kaiserslautern Military Community, as an opportunity to put this spring's struggles to rest and begin anew.
"I think that's always our mindset," Bates said. "We go into the tournament with basically a clean slate, our minds wide open, we play the best baseball we can play and let the chips fall where they may.
"This year more than ever."
broome.gregory@stripes.com Twitter: @broomestripes