Europe DII soccer
Rough start for defending champions
---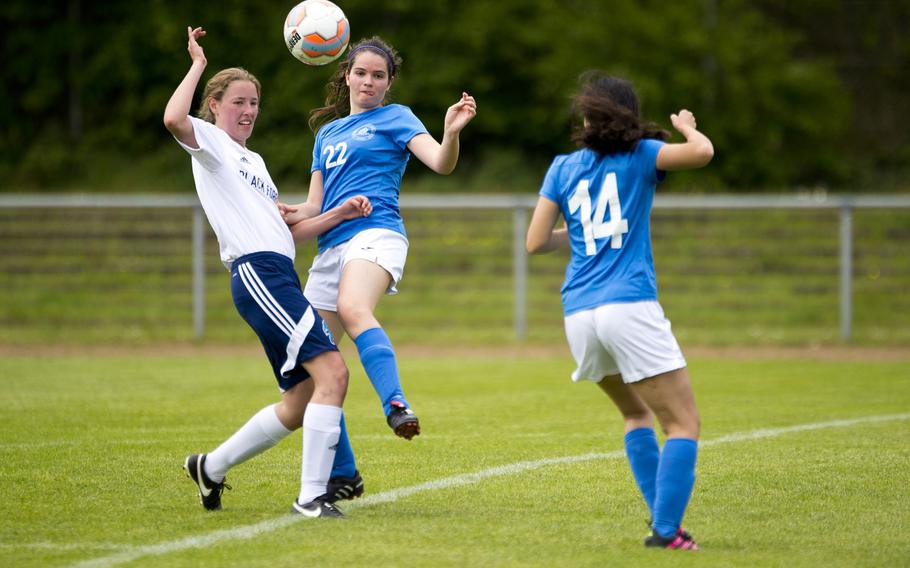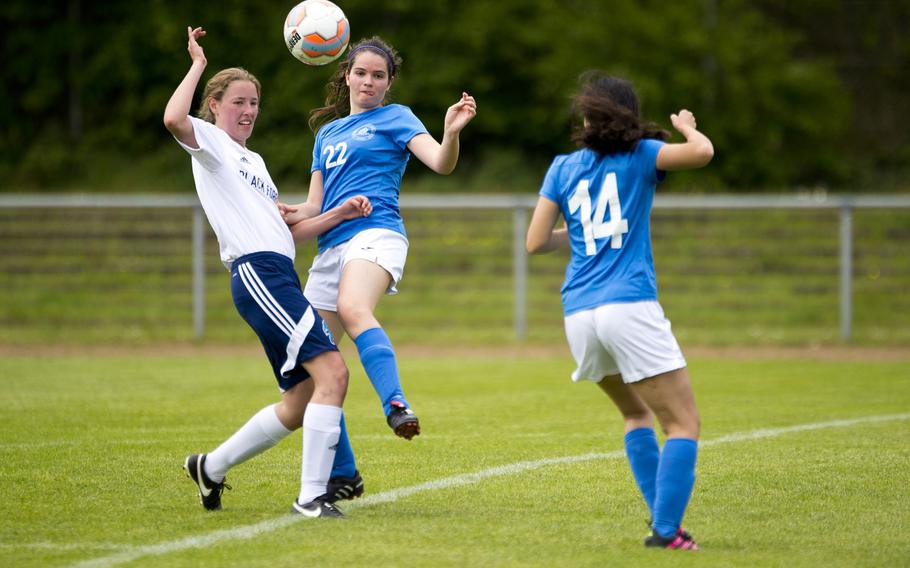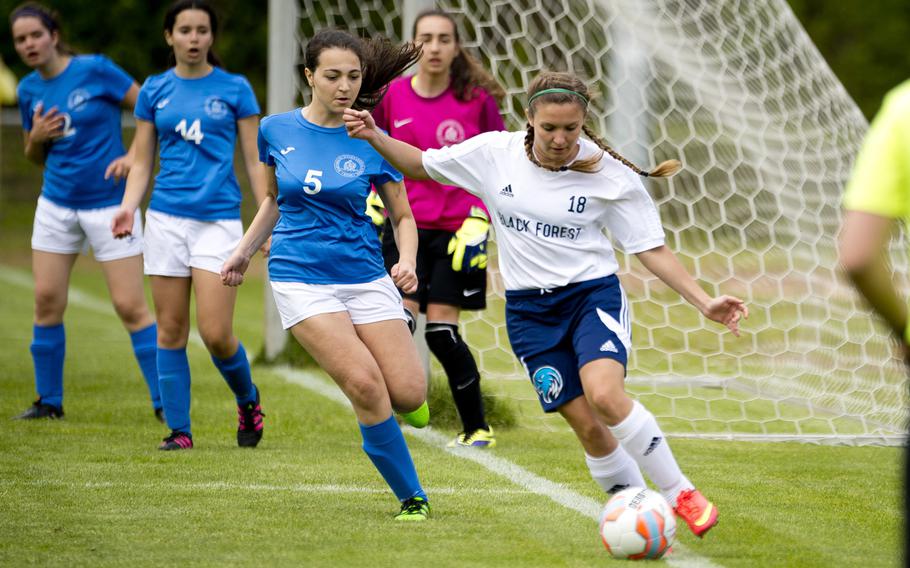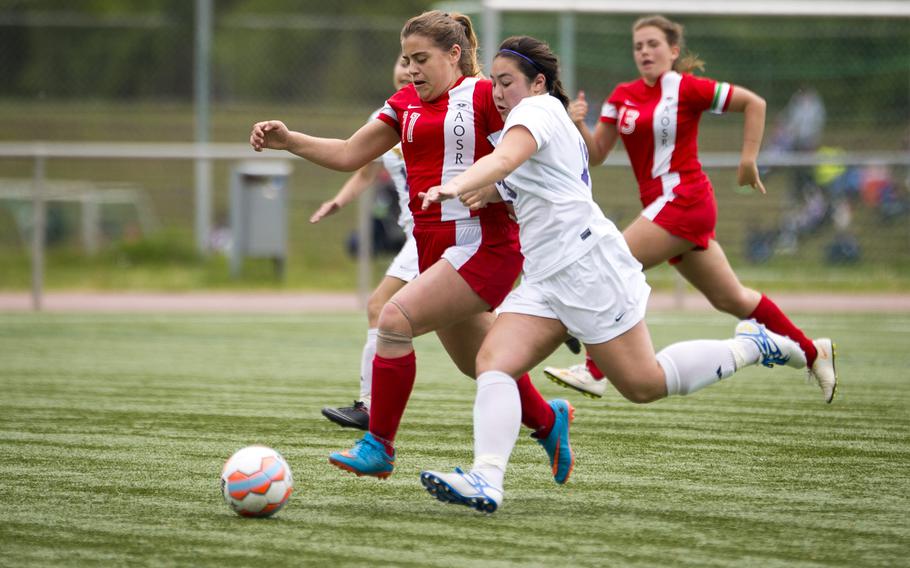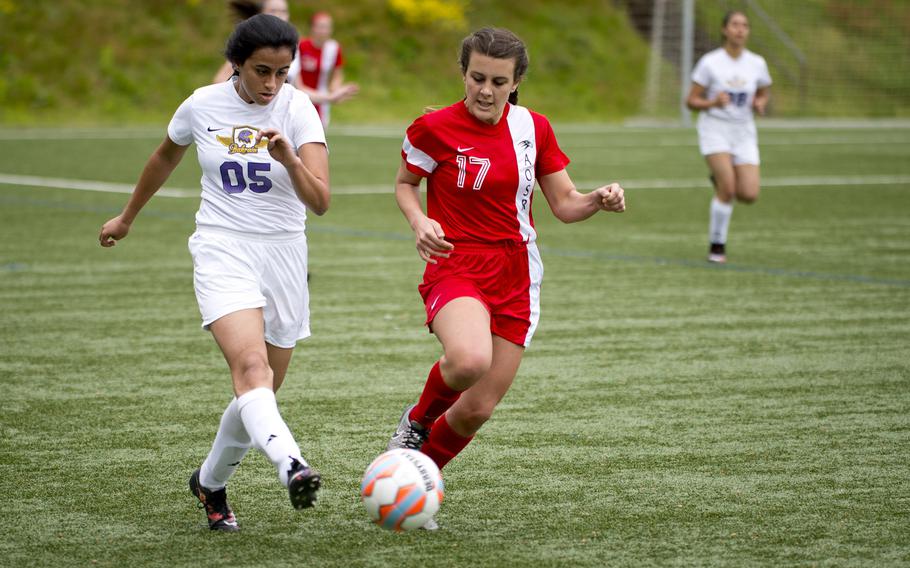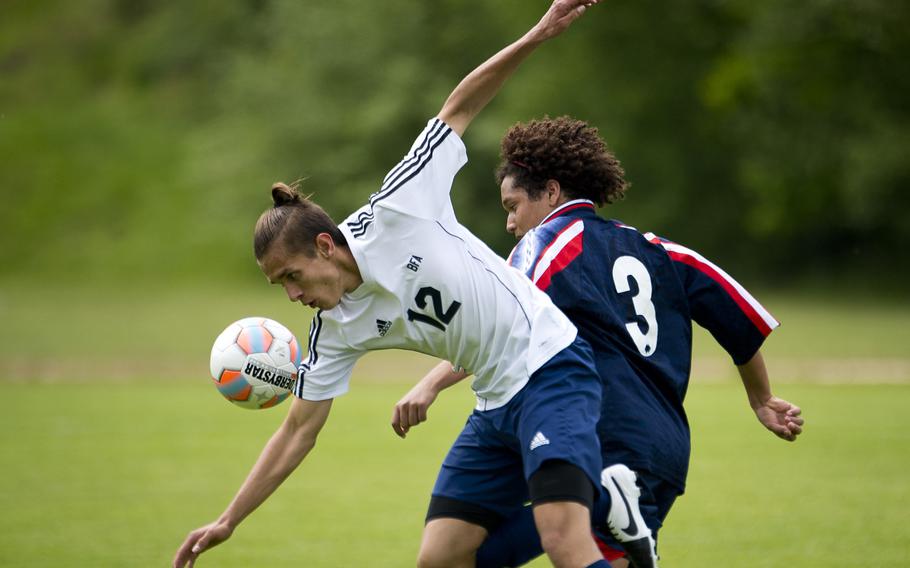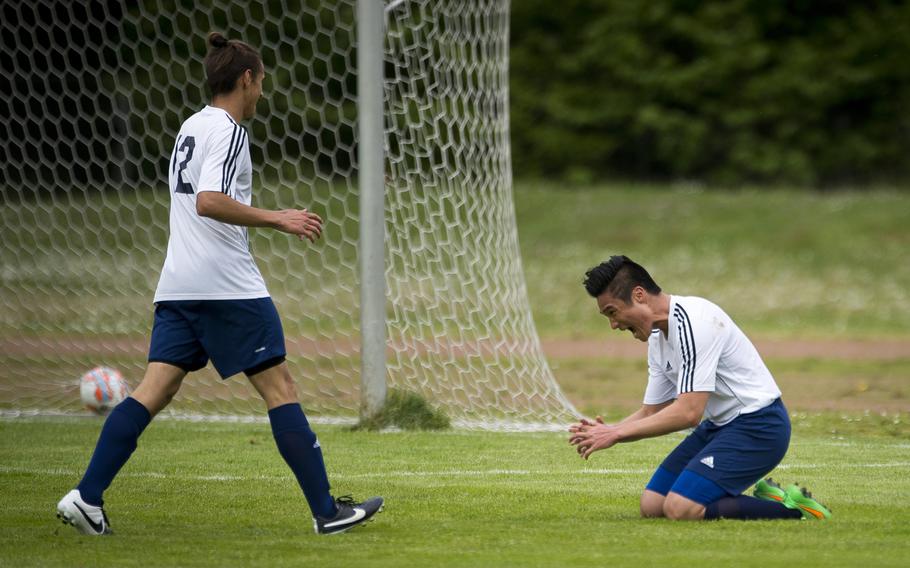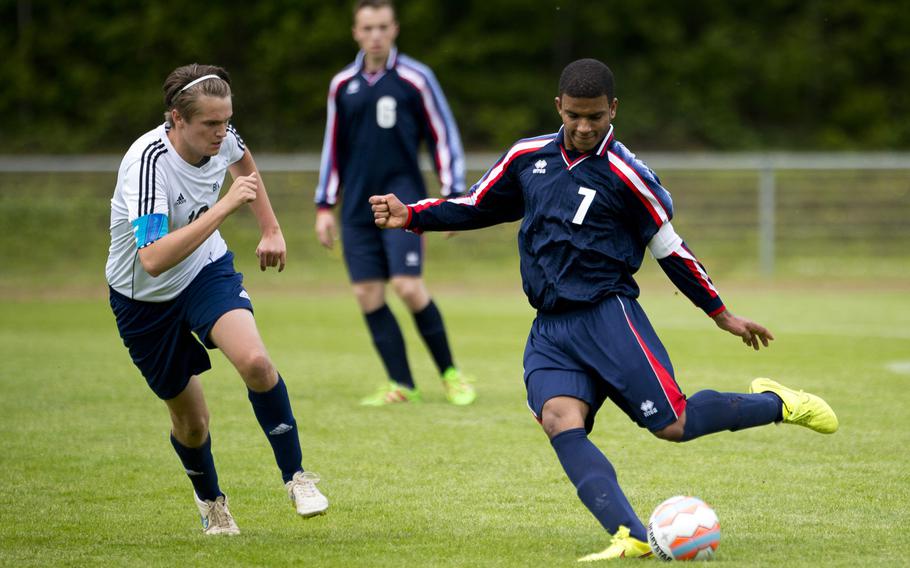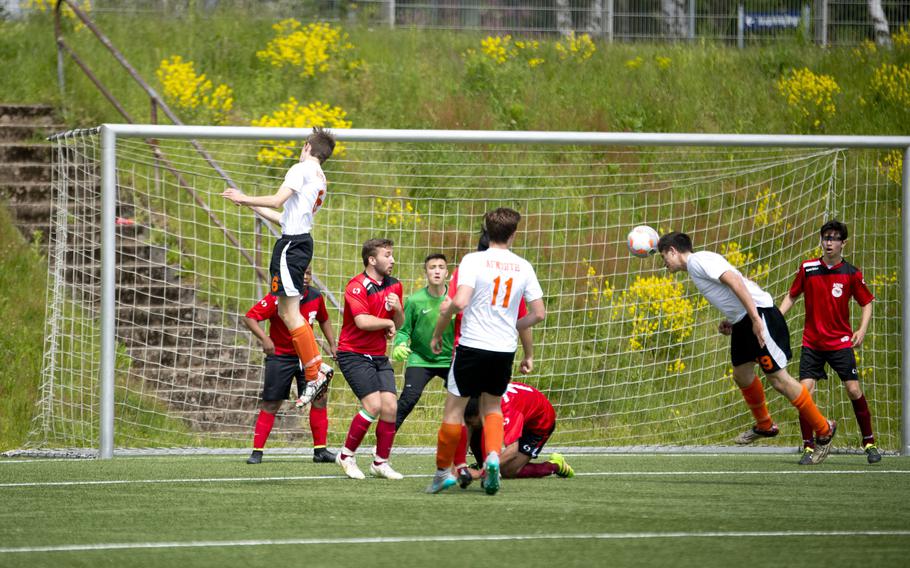 Both defending champions tasted defeat Wednesday on the first day of the 2016 DODEA-Europe Division II soccer tournament, opening up the boys and girls brackets to hungry packs of title hopefuls.
BoysAFNORTH 2, Bahrain 0: The fifth-seeded Lions made some early noise by knocking off a visibly weakened defending champion. They completed an undefeated first day soon after with a gritty 1-0 defeat of American Overseas School of Rome.
Though they didn't outright dominate, the Lions were effective on both sides of the field throughout their pair of wins. On offense, Jorge Barrasa and Luke Priestman scored against Bahrain while Logan Harless produced the decisive goal against AOSR. On defense, goalkeeper CJ Kolosky anchored the defense with eight total saves in the back-to-back shutouts.
AFNORTH was in the difficult situation of opening the tournament against an unfamiliar Bahrain team that doesn't play DODEA-Europe regular-season games. All the Lions knew about their first opponent was that they had won the title last year.
"We just had to play our game and hope for the best," Harless said. "You've got to go into every game expecting to win."
The Lions earned that win by finally assembling the kind of offensive attack that had largely eluded them this spring.
"We had some good ball movement, which is something we've been trying to emphasize all year," Harless said. "You finally saw it come together."
AFNORTH will need to remain at the top of its game on Thursday as it faces Marymount, the former dynasty that was unseated by Bahrain a season ago.
The top-seeded Royals coasted through their only game Wednesday, routing AOSR 5-0. They'll play Bahrain in a title-game rematch late Thursday after facing the Lions in the morning.
Hohenfels 3, Bitburg 2: A classic German rivalry escalated to the European tournament with compelling results.
The sixth-seeded Barons assaulted the Hohenfels net even in defeat, forcing a spectacular 12-save effort from Tiger keeper Frantz Moise. Star forward Kiernan Blouin continued his prolific spring with a pair of goals for the seventh-seeded Tigers, while Jacob Nantz added another score.
Blouin, a senior, said his squad is pursuing "redemption" after bowing out early in the 2015 tournament and playing to a middling .500 record this spring - a mark that included a 2-0 loss to Bitburg.
"I feel like we have a bigger motivation to win," Blouin said. "It's honestly our new style of play from last season. More of a team effort from last year."
Florence, Black Forest control pool: Hohenfels' momentum ended abruptly late Wednesday with a 6-1 loss to second-seeded Black Forest Academy. That game was also BFA's second rout of the day, coming just a few hours after a 4-0 whipping of Aviano.
Third seed Florence, the 2015 Division III champion, also posted a pair of multiple-goal wins to keep pace with the Falcons. Florence blanked Aviano 2-0 and beat Bitburg 3-1.
GirlsTop-seeded Falcons soar: No. 1 seed Black Forest Academy was the opening day's most dominant team in any division, hammering 10th-seeded Marymount 3-0 and eighth-seeded AOSR 7-0. But the competition is about to get a lot tougher.
After beating up on the pool's low-seeded minnows Wednesday, BFA takes on fifth-seeded Bahrain and fourth-seeded Bitburg on Thursday.
Bitburg 1, Bahrain 0: The Barons dragged a hard-nosed victory out of a chippy, low-scoring contest.
"It was a really physical game," Bitburg's Baileigh McFall said. "A win is a win."
In fact, it was the second win of the day for the Barons, who also blanked Marymount 2-0. McFall scored both goals in that game, while Emma Passig scored the winner versus Bahrain.
Despite their successes Wednesday, the Barons are hoping to tighten up their game as the tournament approaches the elimination rounds. McFall wants to see her team do better creating open shots on offense and thoroughly clearing the ball when threatened on defense.
"It's just little things," McFall said. "Things that we have the technique for, but sometimes you choke in the situation."
Aviano, AFNORTH step up: First-day struggles by No. 2 seed Florence and defending champion Hohenfels upended the pool opposite BFA.
The seventh-seeded Aviano Saints did most of that damage, defeating Hohenfels 4-1 in the morning and then handing Florence its second loss of the day by a 4-0 score.
The third-seeded AFNORTH Lions piled on the reigning champs later, beating Hohenfels 6-3 in a rematch of the 2015 Division II title game, which Hohenfels won 1-0.
The Saints and Lions open their schedules Thursday by facing off in what has become a key pool-play clash.
Twitter: @broomestripes
---
---
---
---