D-II football semifinal
Rota's unbeaten season continues into finals
---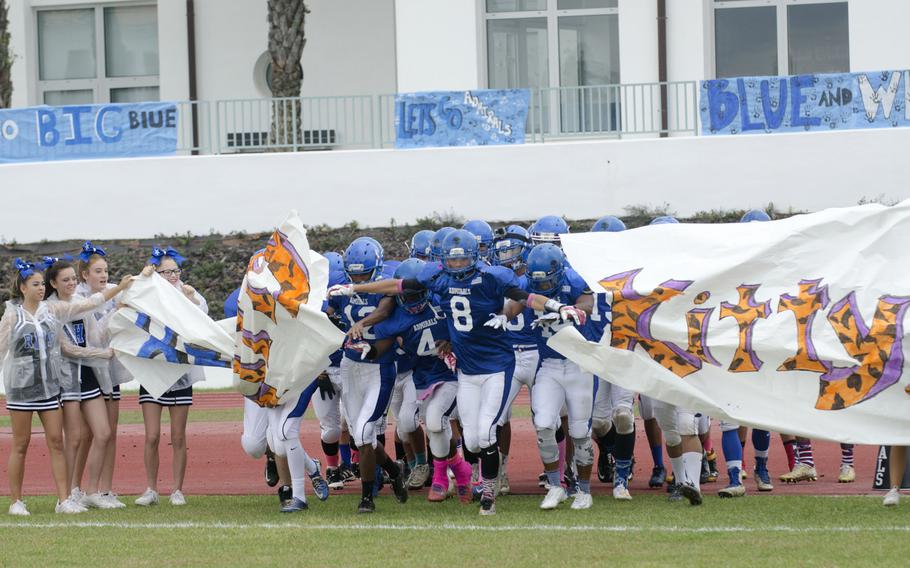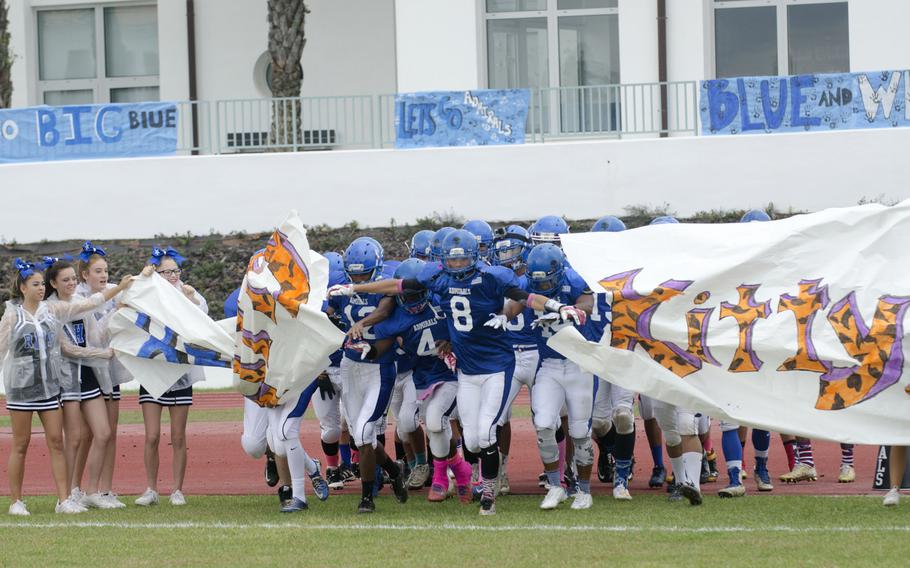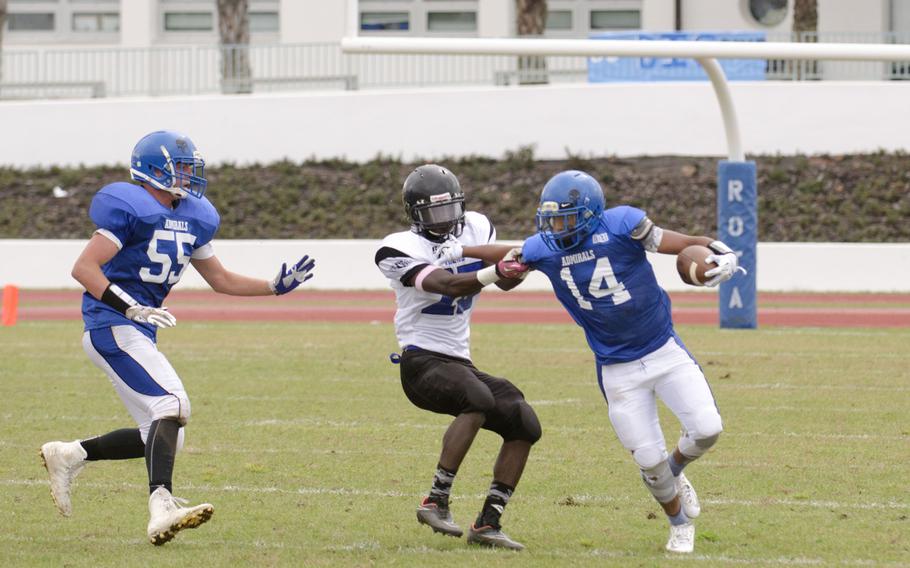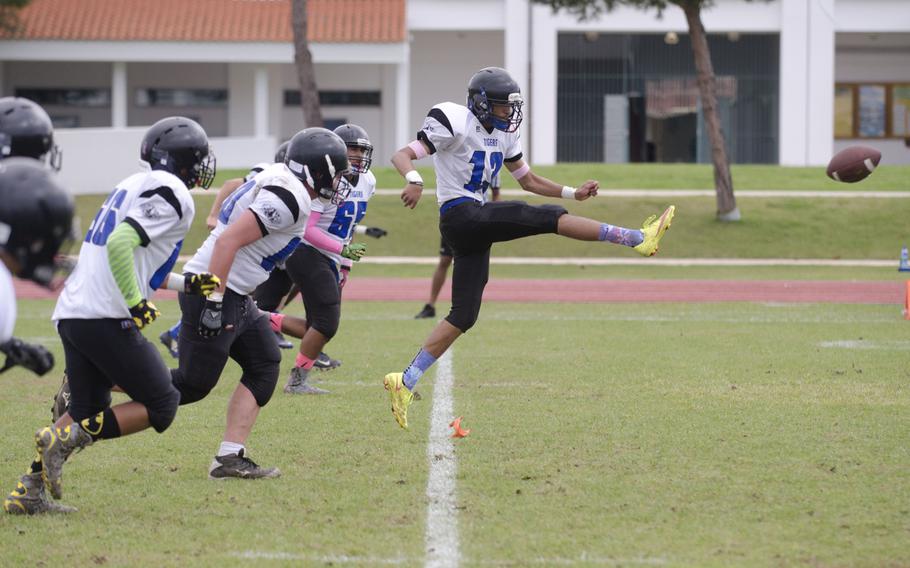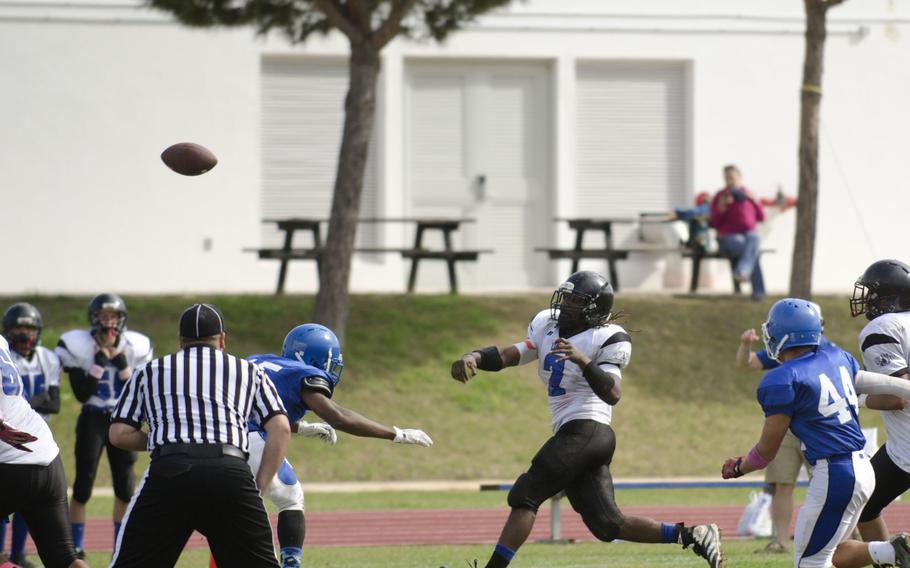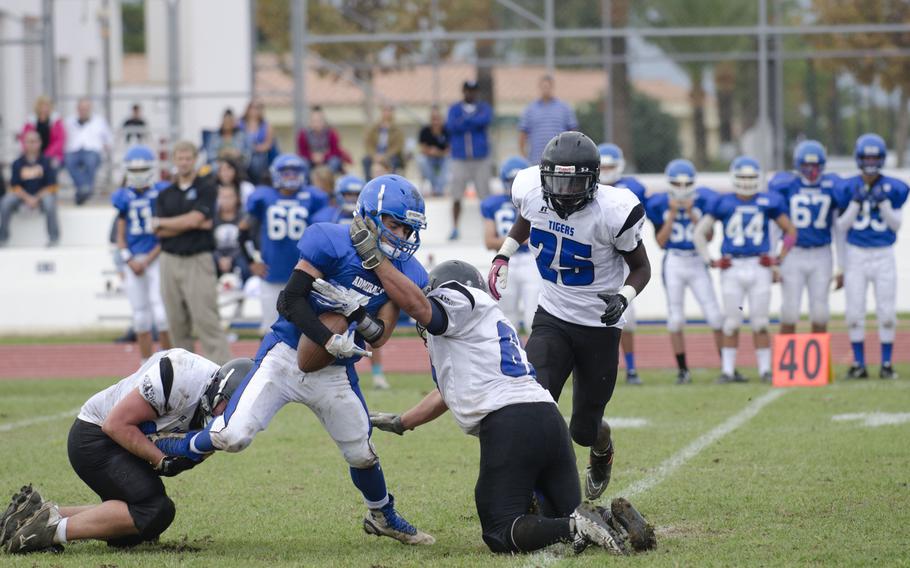 ROTA, Spain – As the Rota football team rested on the field during halftime, one of its coaches wanted more from his team.
The Admirals' opponent, Hohenfels, had nearly made it to the end zone and, had it not been for the clock running out, the Tigers might have scored. Rota had to do better.
Rota was up 28-6 at the time, so that might have been debatable.
The Admirals beat the Tigers 42-6 in a Division II semifinal matchup, continuing an undefeated season of wide-margin victories. Only two opponents - Bitburg and SHAPE - have come within two touchdowns of Rota.
"Hohenfels, I got to give them credit, they played with a ton of heart," said Ken Walter, Rota's head coach. "They never quit, those kids played their tail off. But our kids did too, and they've done it all year long just like this."
The Admirals' strategy on offense centered on giving Andres Torres the ball. He rushed for 141 yards and two touchdowns. Marc Magwood added 93 more yards.
And it worked well, despite a few plays that gave Walter something to motivate his players with in practice this week as they prepare for the D-II championship game against Anbach.
"The negative plays we had were a result of them (the players) playing outside of the scheme, trying to make something else happen. … I felt like we stopped ourselves on the drives we didn't score. If they play within the system, and just play sound fundamentals like they're coached, we scored just about every time we had the ball," Walter said.
Hohenfels suffered from a number of penalties that left the Tigers trailing big at halftime.
While they seemed to rally in the third quarter and prevented the Admirals from scoring, they could not make it to the end zone themselves. In the fourth quarter, Rota reasserted itself and scored another 14 points.
"We didn't contain the outside which is what we needed to do … that was the big game changer I think. They (Rota) were the better team today," said Phil Rigdon, the Tigers' head coach.
Hohenfels' Tony Saintmelus, who left the Tigers' quarterfinal victory with a leg injury, played and led the team with 131 yards and the team's lone touchdown.
Rota is the top-seeded team in the D-II bracket, but defending champion Ansbach brings a 15-game winning streak into Saturday's contest in Kaiserslautern, Germany.
"Well, we're not done yet guys," Walter said to other Rota coaches after the game.
Twitter: @AMathisStripes
---
---
---
---