DII/DIII baseball final
Rota goes extra to repeat as champ
---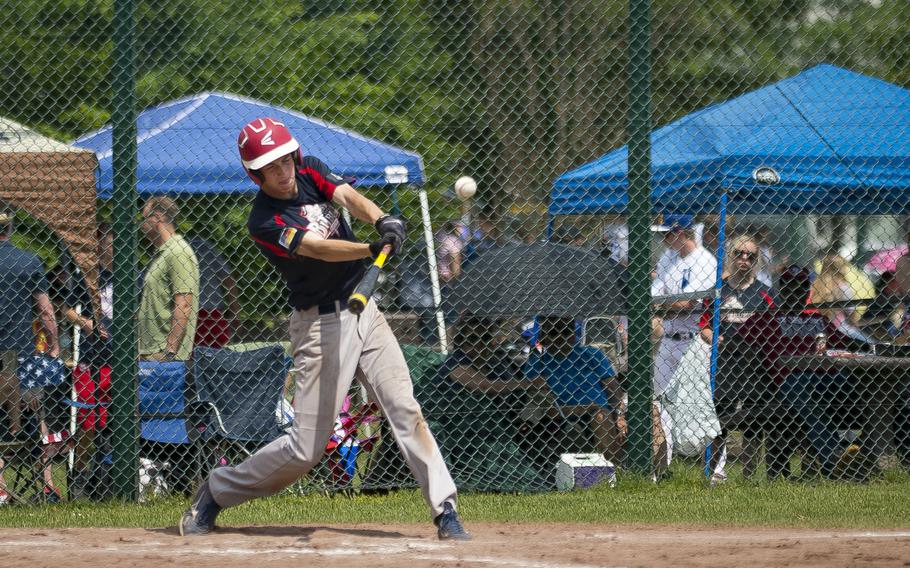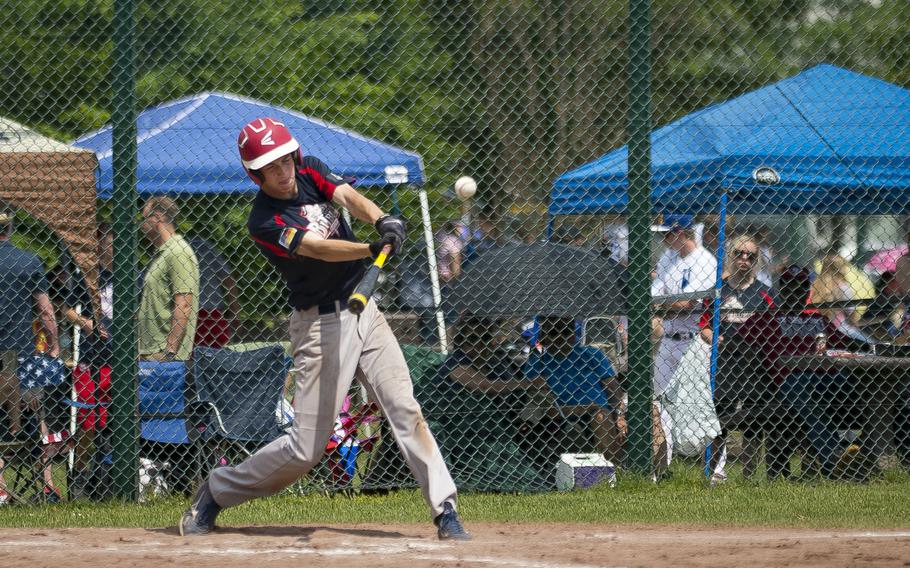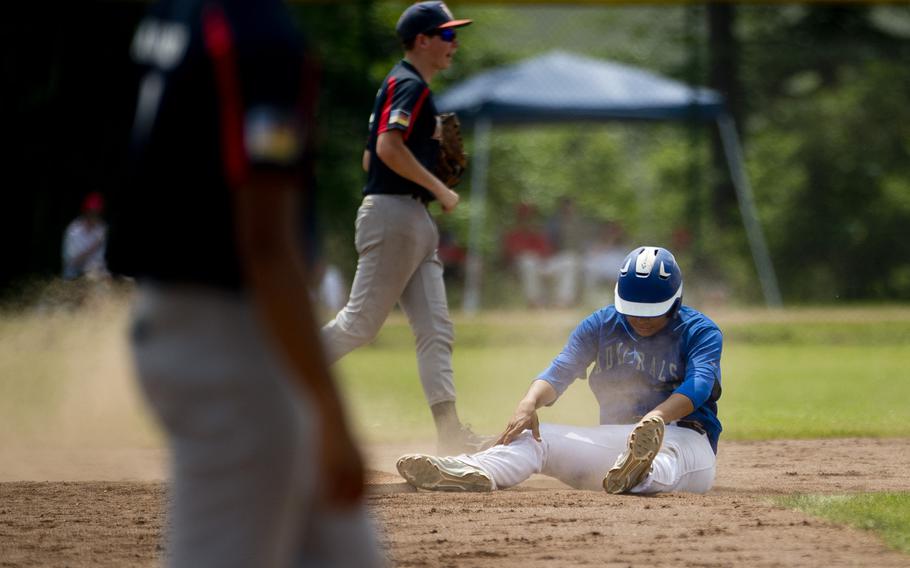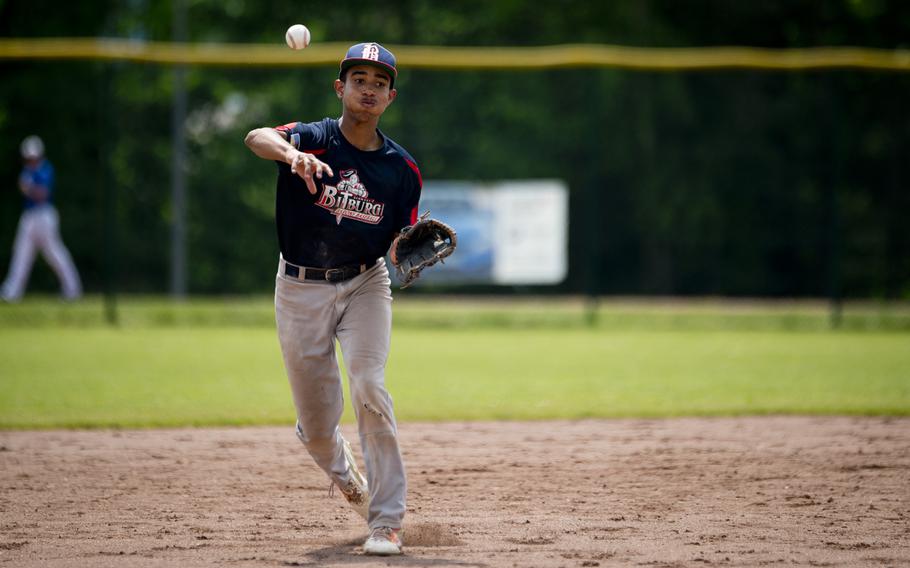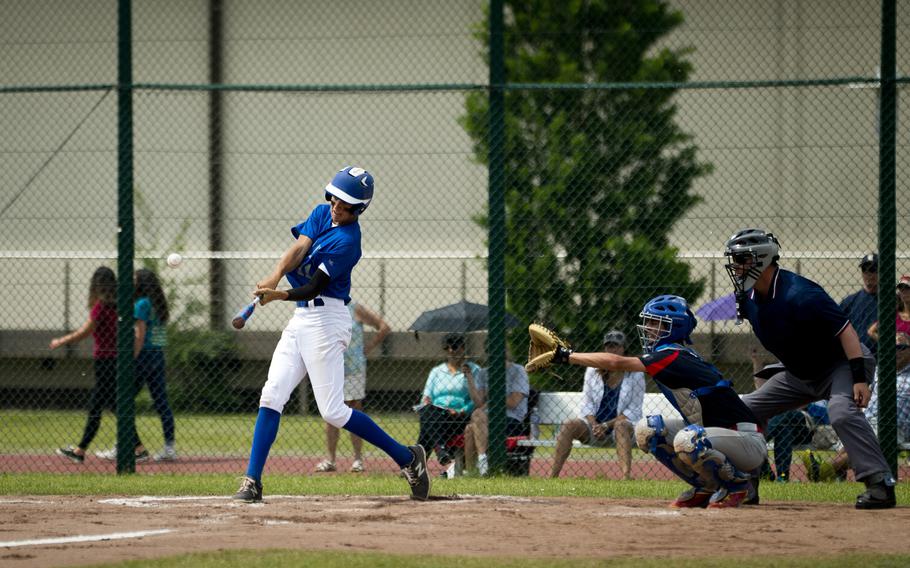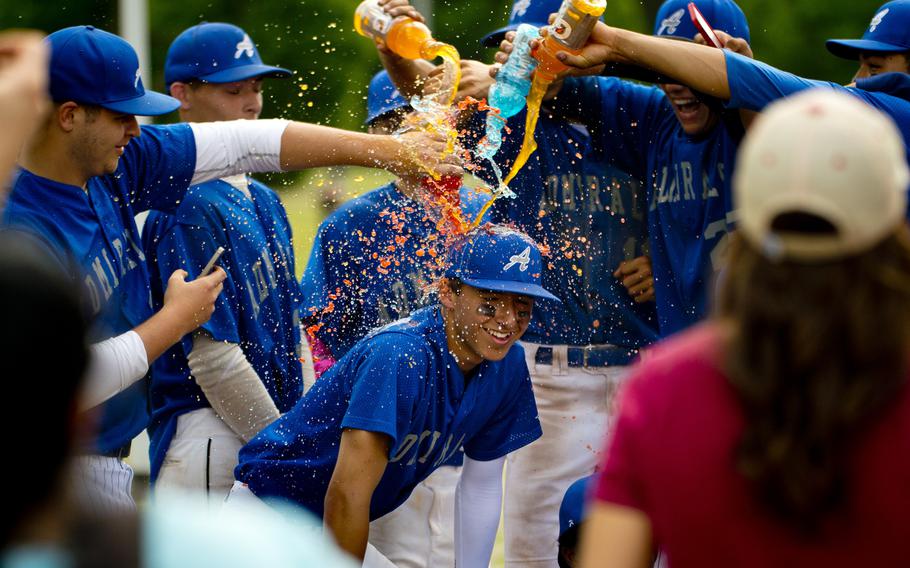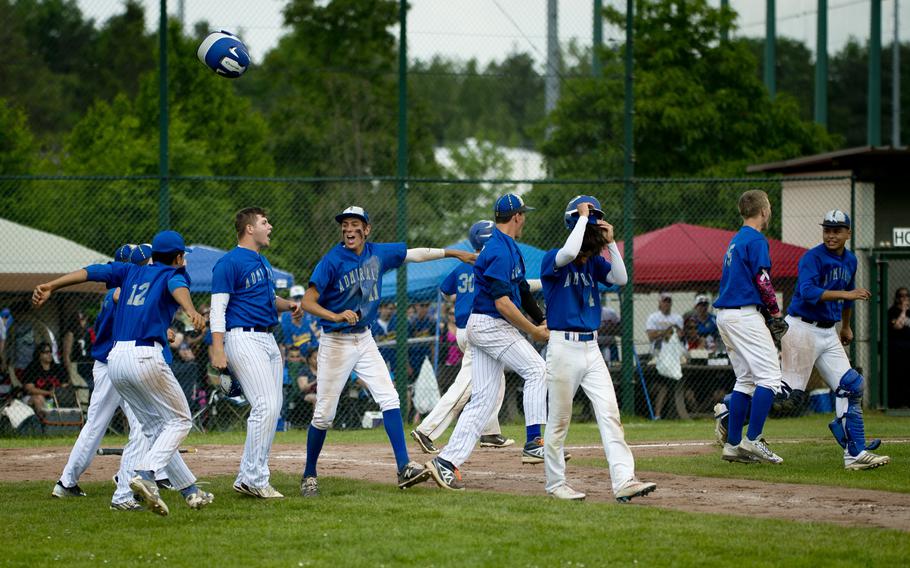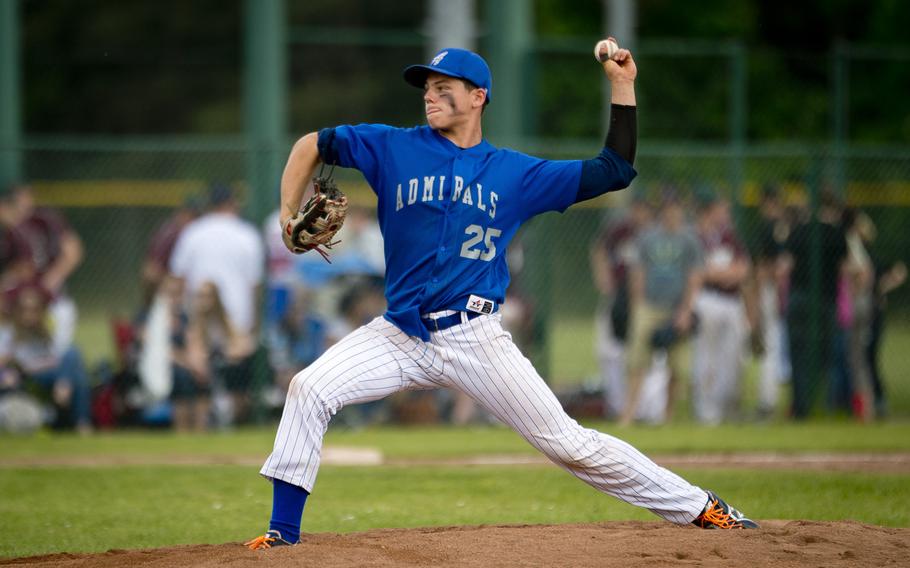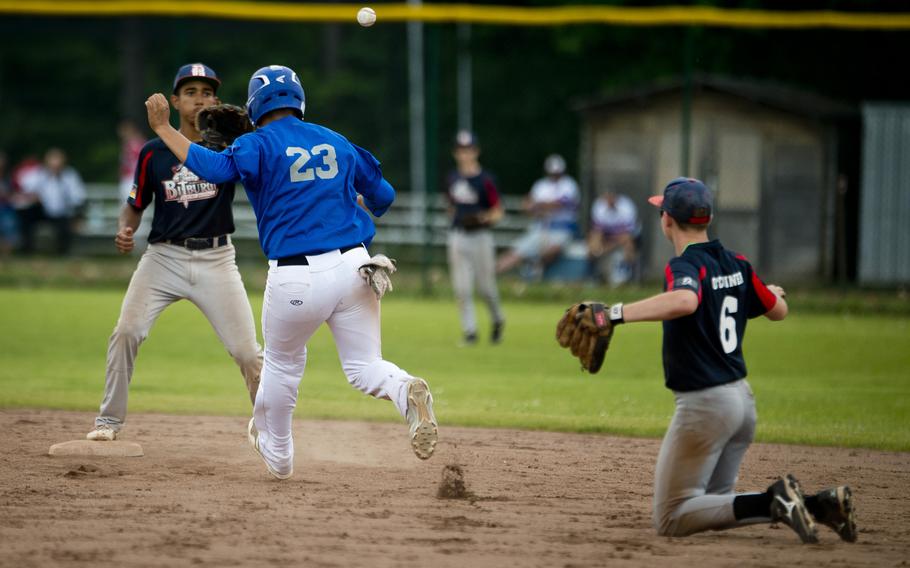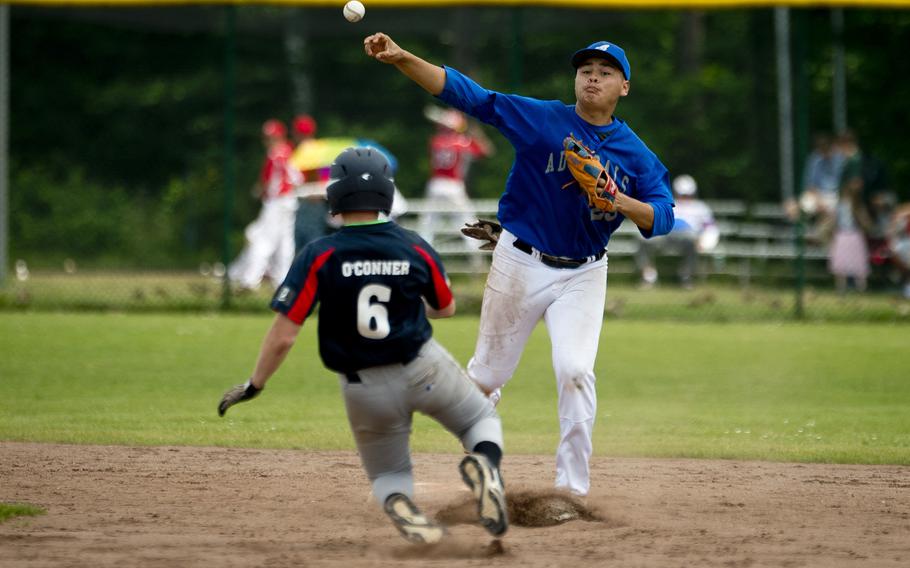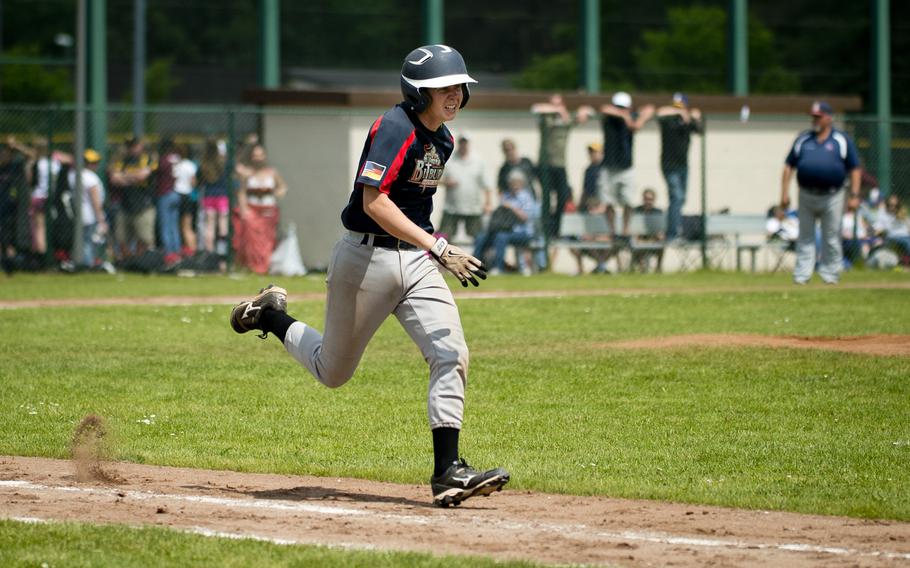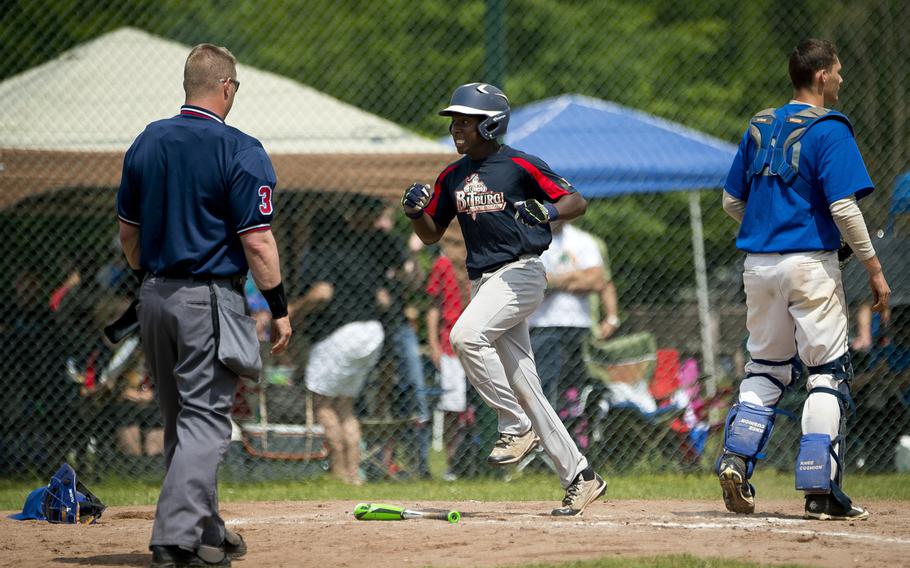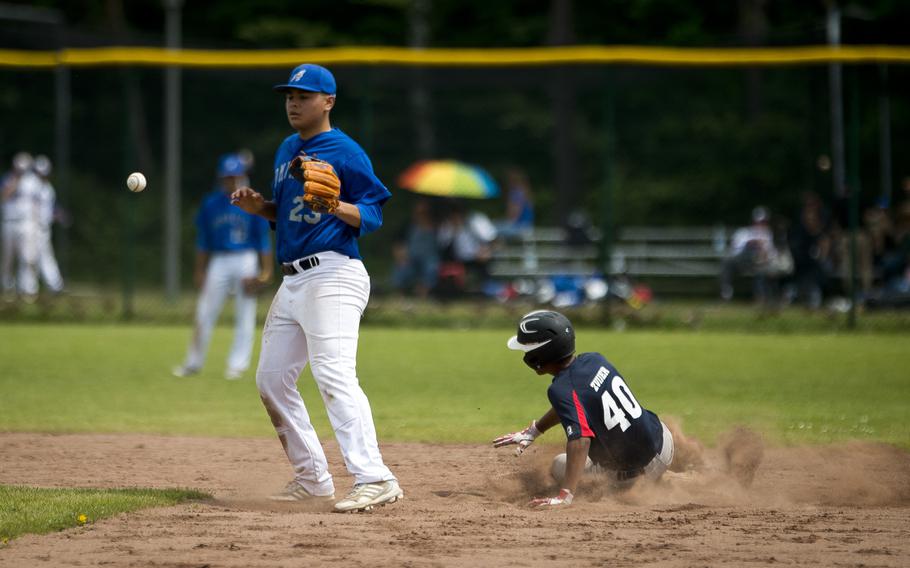 RAMSTEIN AIR BASE, Germany – DODEA-Europe baseball teams don't see much of the Rota Admirals during the regular season.
But at the season-ending tournament, they can't get rid of them.
Rota won its second straight Division II/III European championship Saturday at Ramstein Southside Fitness Center, beating the Bitburg Barons 5-4 in a well-played eight-inning classic of a small-school title game.
"A beautiful game," Rota's Derek Pena said. "I love baseball, and these are the games I live for."
Rota senior Trayton Luna delivered the game-winner in the bottom of the eighth, slapping a bases-loaded single to left field for the walk-off victory.
"I felt a lot of pressure," Luna said. "But I knew I had to get this hit to get off the field."
Luna's hit finally settled an evenly-matched game between the tournament's top two seeds, both of whom reached the title game without a tournament loss.
Rota, having never trailed in the tournament before Bitburg took a brief eighth-inning lead Saturday, entered the game confident of a repeat. But the top-seeded Barons had other ideas. Pena said that the defending champions "underestimated them a lot," but by the end, Luna said, the Barons had their utmost respect.
"They put up a good fight. They're a good team," Luna said. "We enjoyed playing them."
The game's early going had the makings of another Rota romp, as freshman pitcher Austin Curtice held the Barons at bay and Pena launched a two-run home run over the left-centerfield fence for a 2-0 Admirals lead through the first inning.
But Bitburg starter Nico Orlando settled in, and both sets of bats went silent until the teams traded fourth-inning runs. The Barons finally made their move in the top of the sixth as Ernie Carrasco smacked a two-run single to tie the game at three runs apiece. A scoreless seventh inning sent the game to an extra frame.
DODEA-Europe tiebreaker rules place a runner on second base to start each team's half of an extra inning.
Trey Bowles drew that assignment for the Barons, and manufactured the go-ahead run by stealing third and taking home on a passed ball. Bitburg put three more players in scoring position but couldn't plate any more runs.
That 4-3 cushion wasn't nearly enough. The Admirals threatened immediately in their half of the inning, and bases-loaded hits by Marc Magwood and Luna delivered the tie and the win, respectively. Senior Thomas Jordan touched home plate for the deciding Rota run.
That eighth-inning rally was a spirited response to the Admirals' first taste of DODEA-Europe adversity this spring.
"To be down a run and come back like they did, it's just amazing," Rota coach Ken Walter said.
Despite the loss, Bitburg coach Wayne Phillips was equally thrilled with the way his team competed Saturday.
"This was great fun. This was why we play," Phillips said. "A championship game between two really good teams, and it went extra innings. Doesn't get a lot better than that.
"The kids are down now, but they'll get over it. They'll remember this and talk about it the rest of their lives."
Saturday's title-game classic featured the two clearly best teams of the Division II/III bracket.
Second seed Rota pounded its three preliminary opponents by a combined score of 30-0, then ousted AFNORTH in the semifinals for the second straight season with a 6-4 victory over the Lions on Friday. That followed a light DODEA-Europe regular season composed entirely of three late-April wins over AFNORTH.
Bitburg, meanwhile, improved on last year's third-place tournament showing. The Barons, who produced a 5-1 divisional record in the regular season, lived up to their No. 1 seed this week with an undefeated march through pool play and a decisive 8-0 semifinal rout of 2015 European runner-up Ansbach.
Twitter: @broomestripes
---
---
---
---