Europe cross country finals
Rogers, Michalec lead the pack on way to titles
---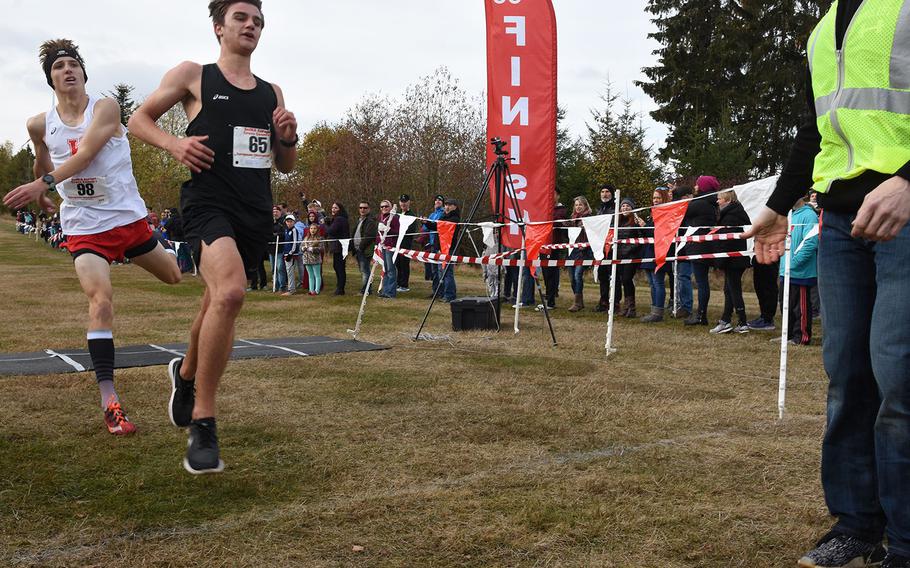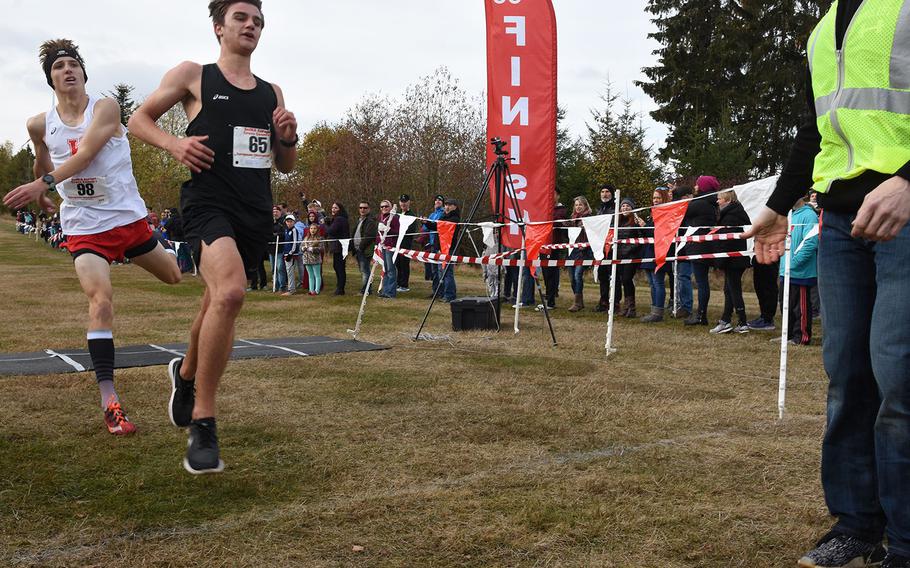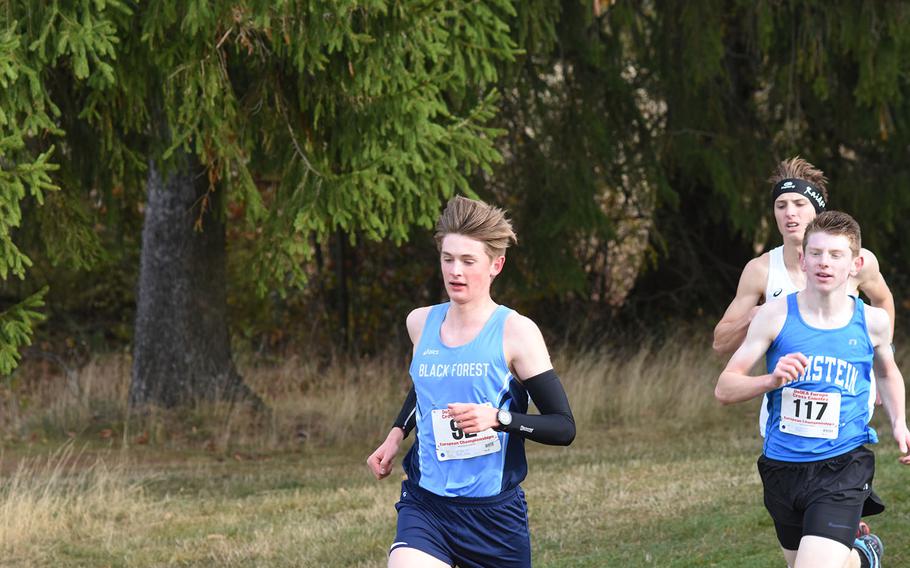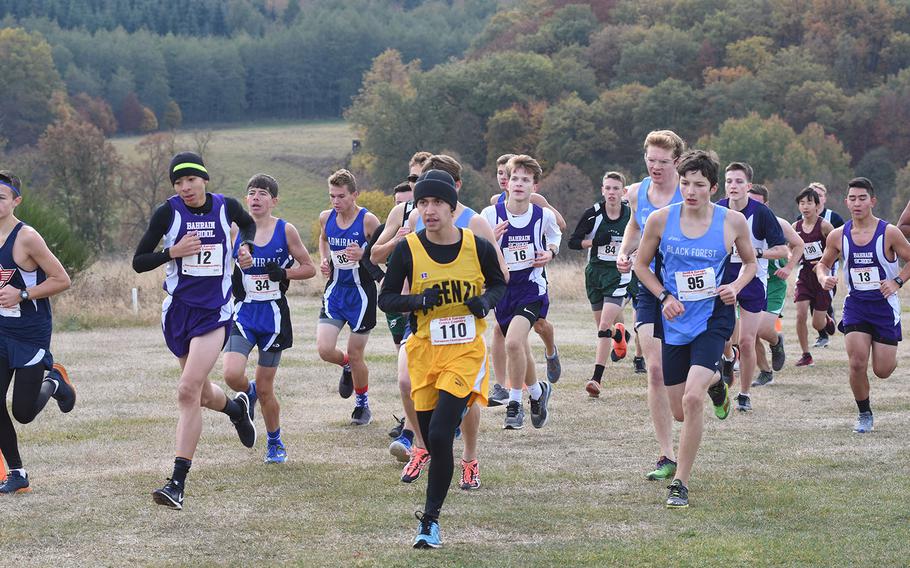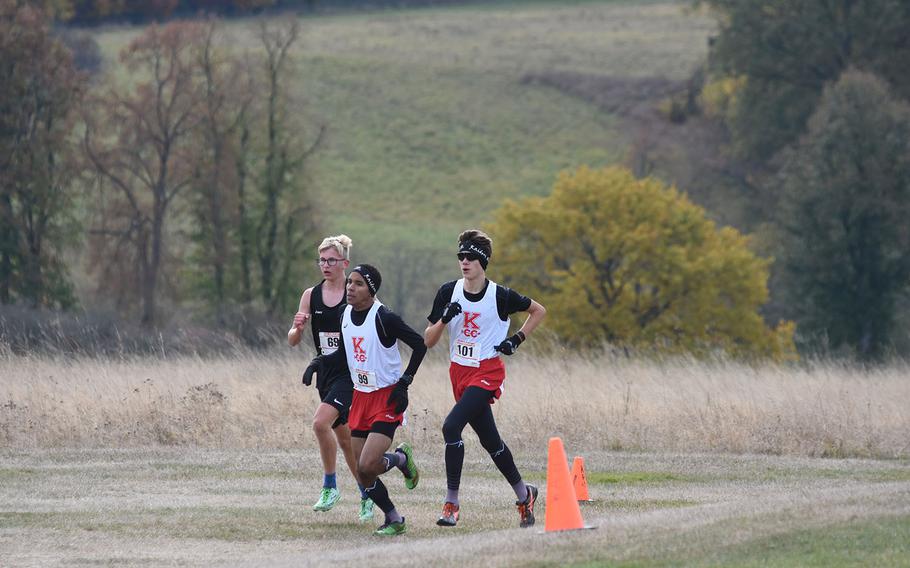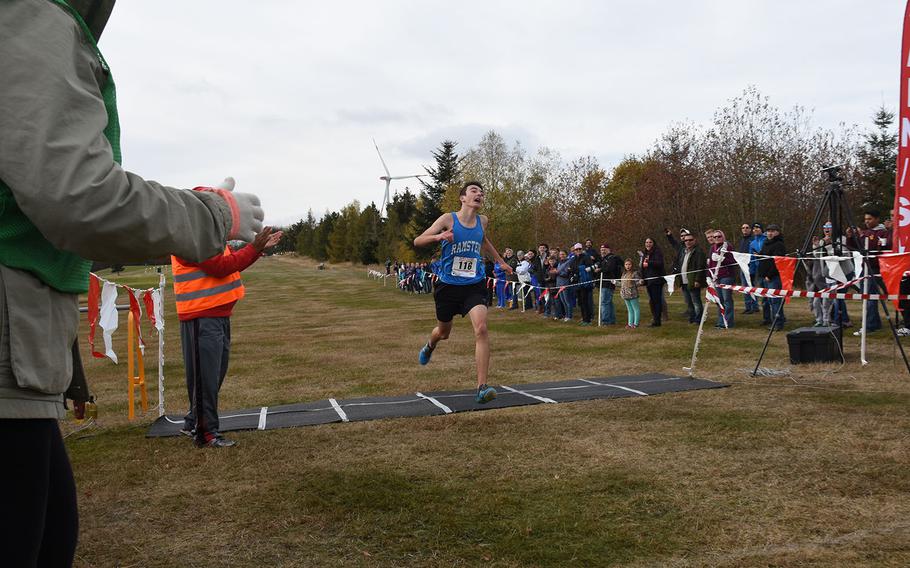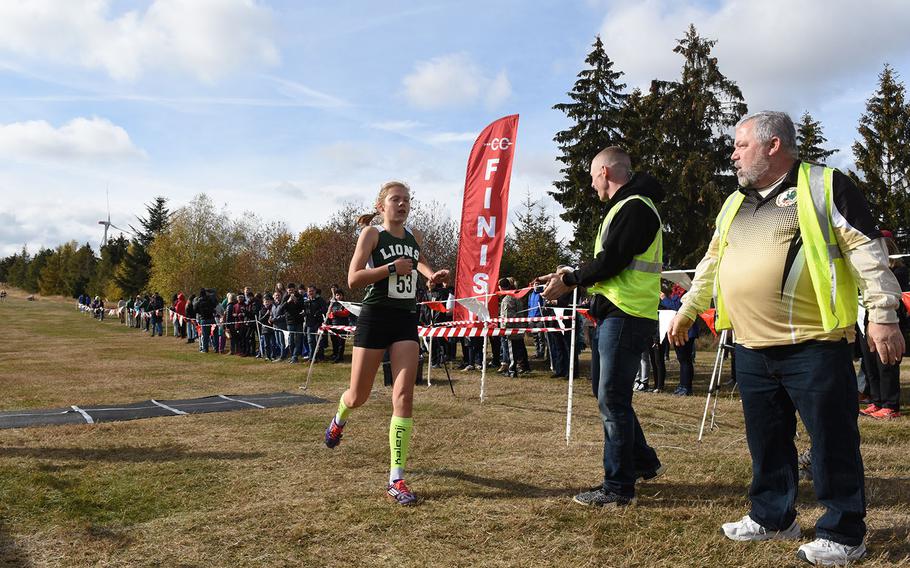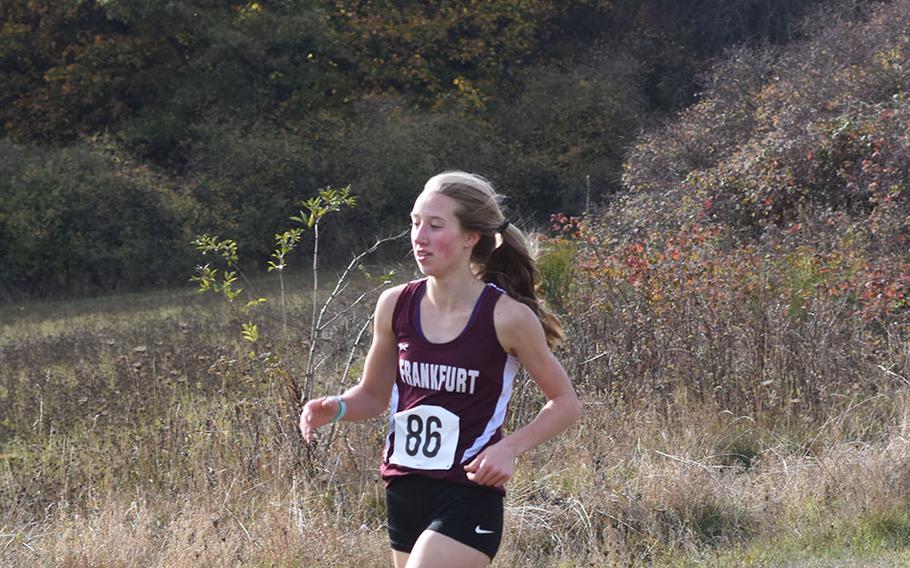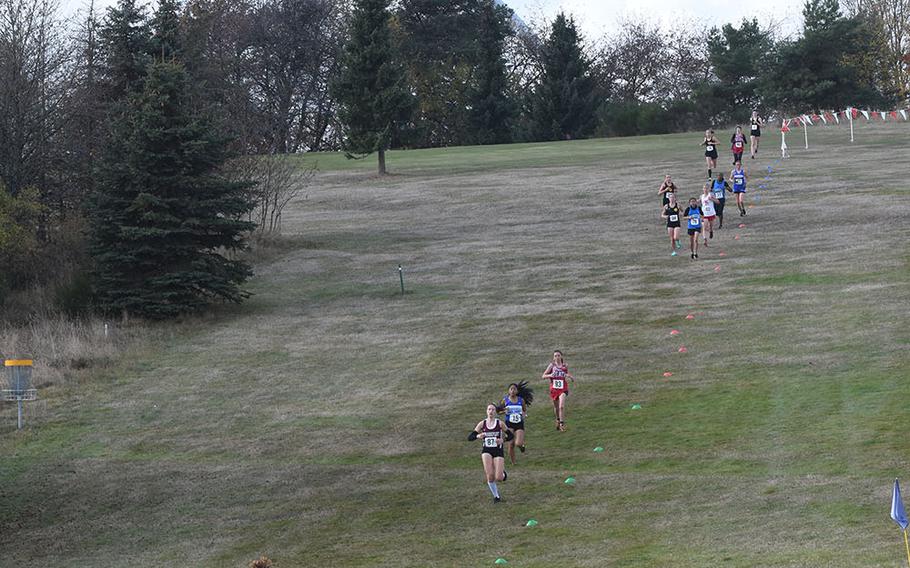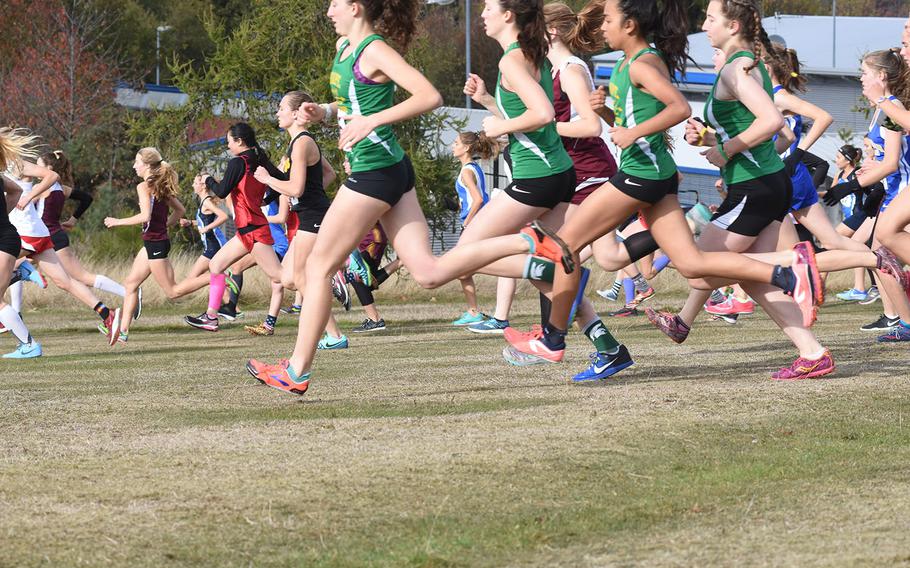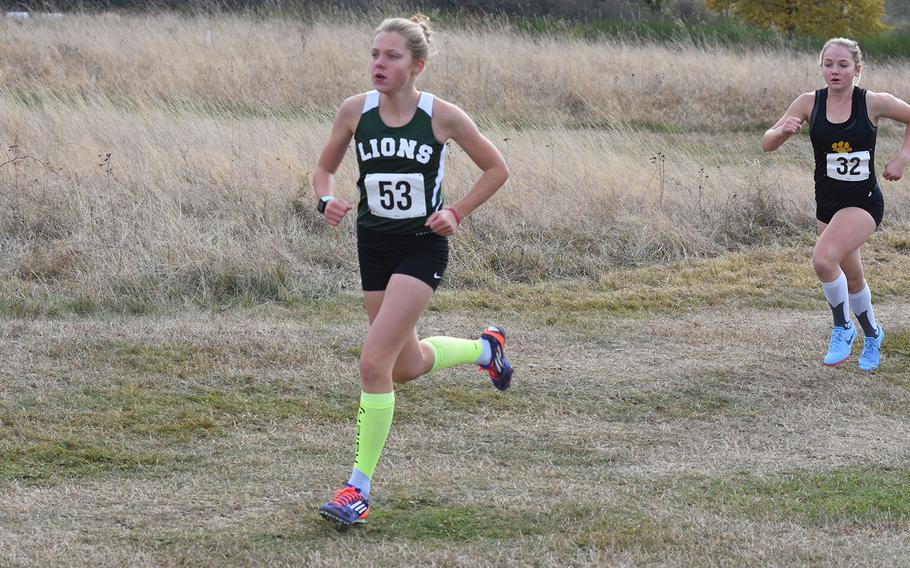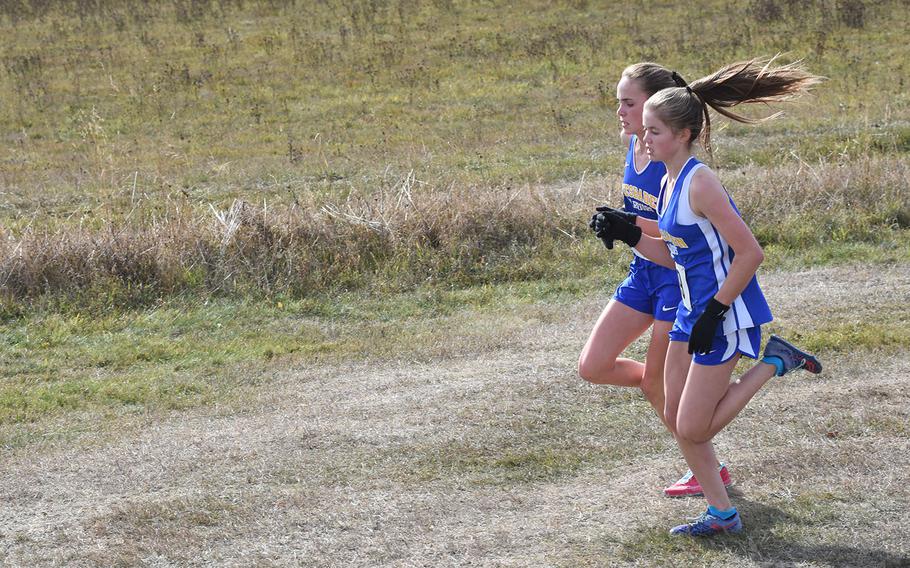 BAUMHOLDER, Germany – On a crisp day that looked and felt like fall, hundreds of runners from U.S. schools across Europe capped their season Saturday with one last race.
At the 2018 DODEA Europe cross country championships, two new individual winners beat their respective fields while some familiar schools once again emerged atop the team standings.
The most notable performance belonged to Ramstein senior Dashiell Rogers. In winning his first European title, Rogers also smashed the boys' European record on the 5-kilometer trek set on the Rolling Hills Golf Course.
Rogers finished in 16 minutes, 16.68 seconds, eclipsing the previous mark of 16:27.03 set in 2016 by former Ramstein runner Colin McLaren.
Rogers jumped out to a quick lead, which took defending champion Mac Roberts of Black Forest Academy, by surprise.
"I was shooting for first, but Dash just took it out from the gun," the senior said after the race. "I didn't expect that to happen."
After getting boxed in at the start the last two years at Europeans, Rogers said he was determined to get off to a better start this year.
"I sprinted to the top of the hill," he said of the first climb, where the runners begin to settle in after the frenzied start. "I felt good at that point, so I just kind of kept it up."
On getting the win and the record, Rogers said: "It feels amazing. I was afraid that I wouldn't make it because there's a lot of competition."
Rogers' victory propelled the Royals in a tight Division I team race. Defending champion Ramstein put three runners in the top 10 en route to edging runner-up Stuttgart 41-53. Kaiserslautern took third with 69 points.
"We just had a good, strong five team," Ramstein coach Alan Correa. "No injuries this year … and the kids improved a lot over the season."
Ramstein's Denver Dalpias and Conner Mackie both cracked the top 10.
GirlsSt. John sophomore Abigail Michalec lived up to expectations sowed a year ago when she finished second to former teammate and three-time European champion Kayla Smith, who graduated last spring.
Michalec's time of 19:00.58 was nearly 21 seconds in front of the rest of the pack, led by Frankfurt's Grace Wetli.
Though the conditions were favorable – less chilly and windy than last year – Michalec said it's challenging to run alone.
"I think I started a little too fast, but I just kept with it and pushed through it," she said. "Yeah, it feels cool," she said of her first European title.
Also dominant - but as a team - was Stuttgart, a heavy favorite that finished first in all of its regular-season meets. The Panthers keep finding a way to repeat as Division I champions, despite the typical challenges of losing runners to graduation, injuries and military moves.
Stuttgart's top runner, sophomore McKinley Fielding, gutted out a third-place finish despite being hobbled by a foot injury, said Stuttgart coach Philip Bailey.
"She's just a fighter," Bailey said of Fielding. "Everybody stepped up. We had a nice grouping in the girls' race."
Tatiana Smith placed 10th for the Panthers. Stuttgart finished with 52 points, while surging Wiesbaden edged Ramstein for second in the Division I team race, 77-81.
Smaller schoolsIn the Division II field, Black Forest Academy nabbed its first double championship, with the boys and girls taking the team titles.
Both teams have been rebuilding after not having a team in 2012, said first-year coach Emily Orr. Three years ago, the girls qualified for Europeans, but the boys didn't, while last year the boys won the title and the girls were runners up.
"It's been a steady progression towards the double championship," she said. In Division III, Brussels took the team title for both the boys and girls.
Twitter: @stripesktown
---
---
---
---