Ramstein sweeps soccer doubleheader from ISB
by
Gregory Broome
April 28, 2017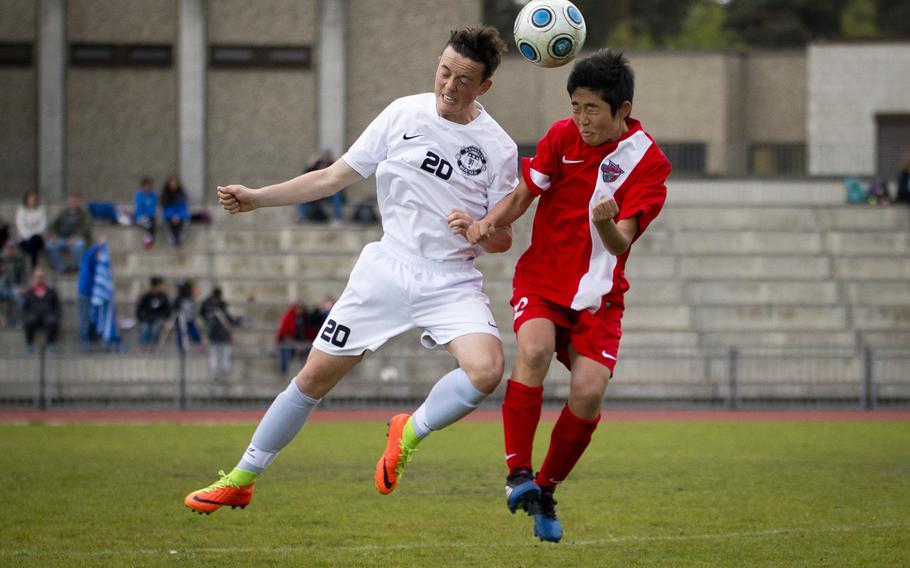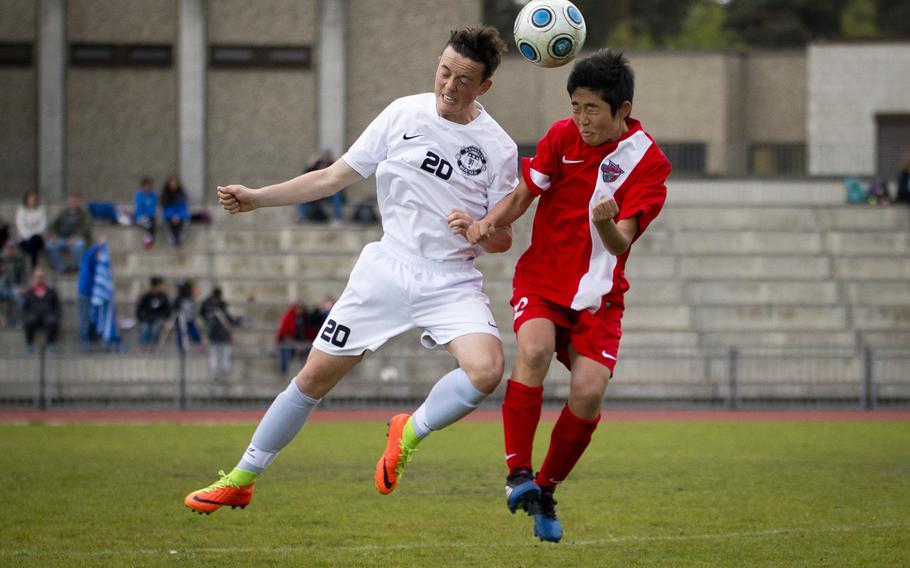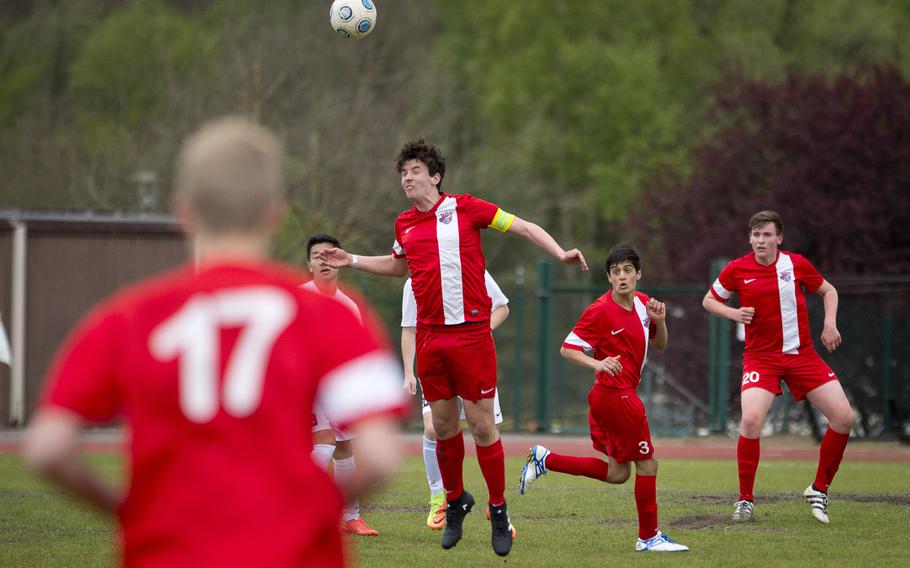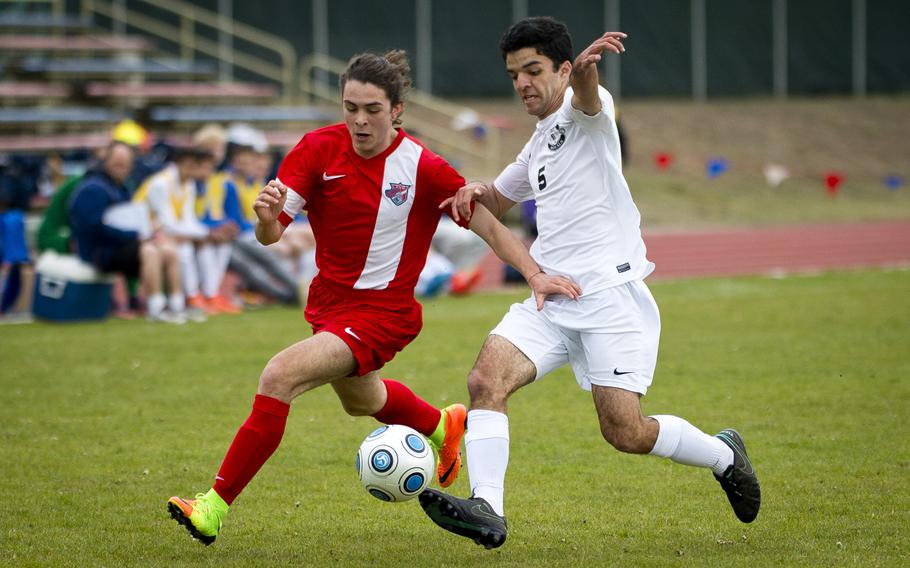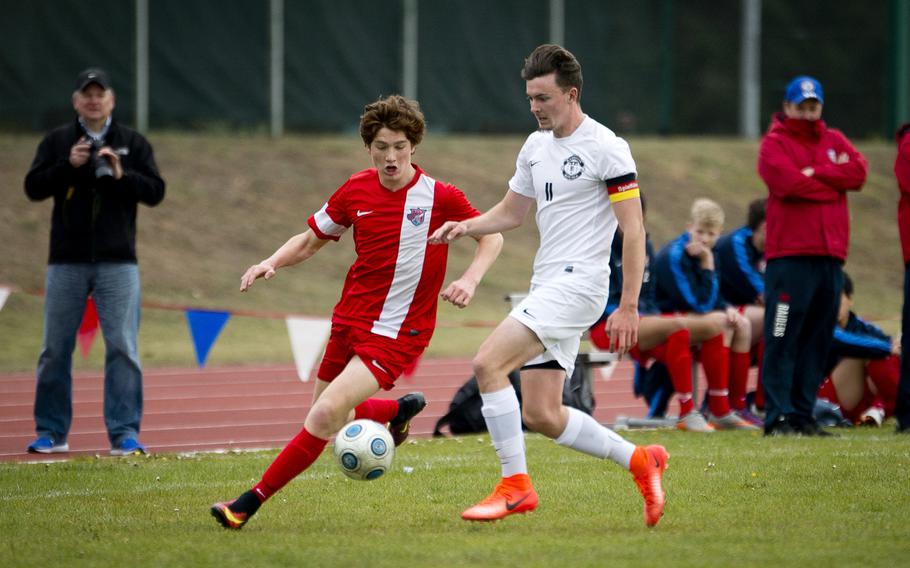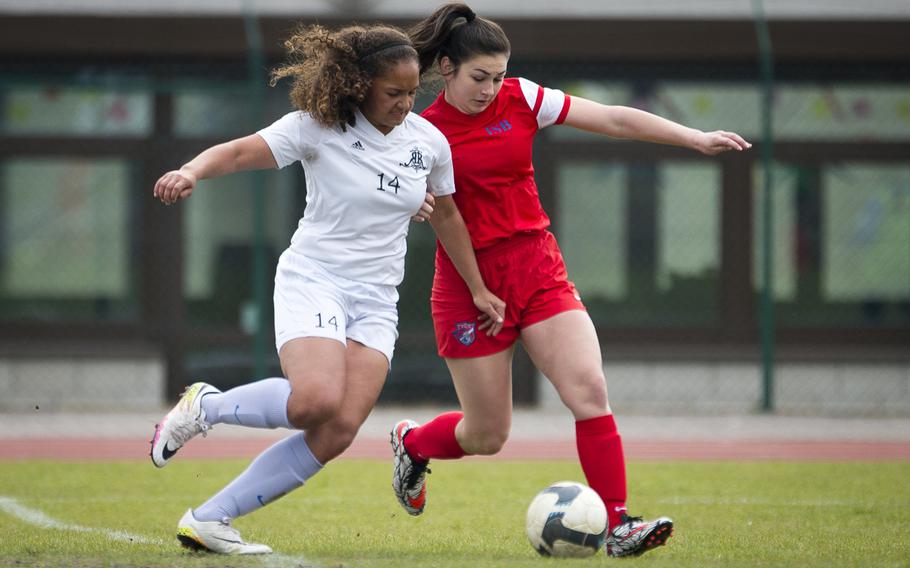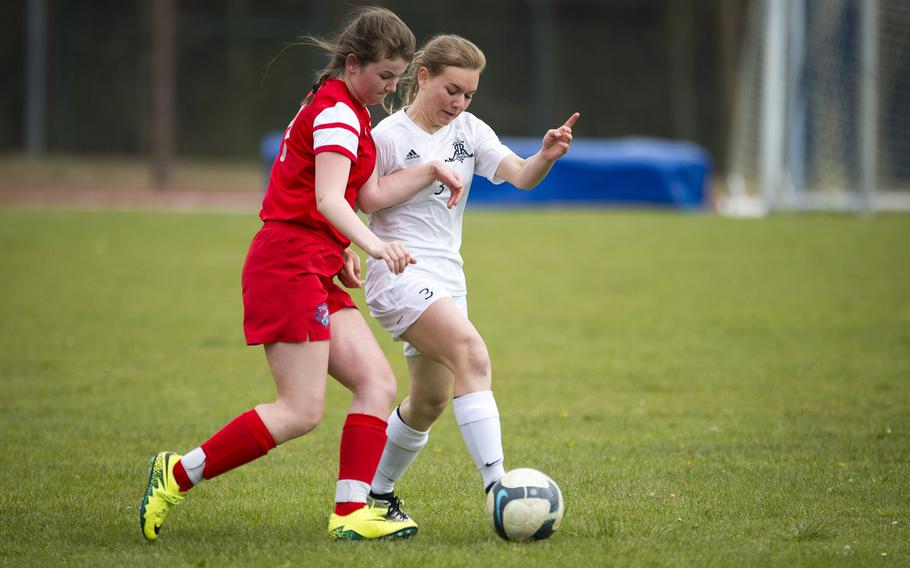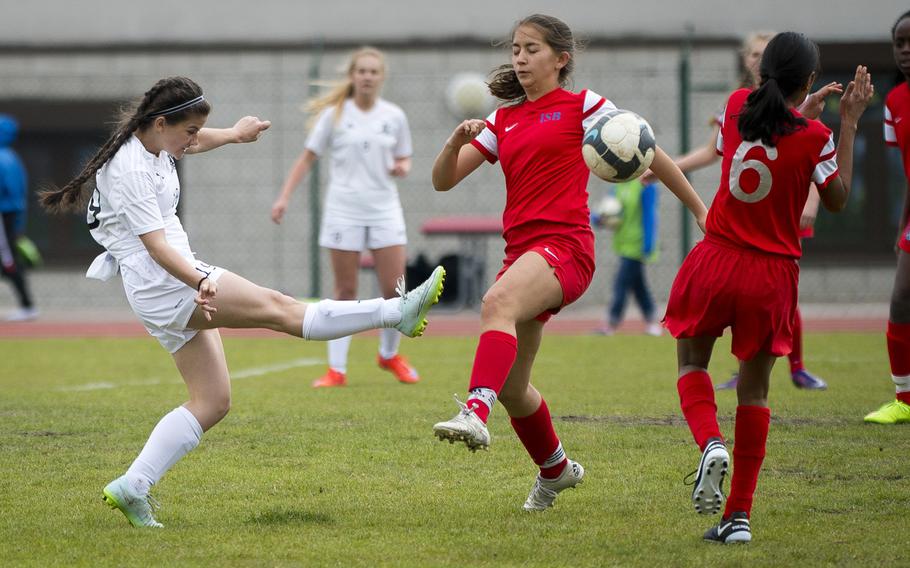 RAMSTEIN, Germany -- Both Ramstein soccer teams earned victories over visiting International School of Brussels on Friday. But they did so under very different circumstances.
The girls scored two unanswered goals in the second half on the way to a runaway 4-1 win. But the boys needed a late set-piece score to drag a 1-0 victory out of a physical matchup with their old foe.
BoysAs anticipated, this year's edition of the Royals-Raiders regular-season match was another low-scoring affair played primarily in the midfield. With neither team producing consistent offense, it was clear the eventual winner would need to manufacture a goal by other means.
It was Ramstein that finally found that alternative route with roughly 10 minutes to play. Senior captain Keal Collins launched a free kick into the box, where freshman Gavin McMillan redirected it into the net for the winning goal.
ISB coach Philippe Kaisin said it was a "rookie mistake" on his team's part to commit the foul that awarded Ramstein the perilously placed free kick.
But it was a Royals rookie that capitalized on that error.
"It felt right," McMillan said of Collins' well-placed pass. "I always get them in practice. Practice makes perfect."
While it didn't emerge from a conventional attack, the Ramstein winner was no fluke. Fully aware of his team's offensive limitations, Ramstein coach Dominik Ludes allots ample practice time to perfecting set-piece plays so his team can reap needed goals from those valuable opportunities. "We work on that stuff in training," Ludes said. "It's nice to see that it pays off."
Kaisin and the defending Division I champion Raiders adopted a big-picture view of the loss, expressing hope that the experience his largely inexperienced group will gain in this weekend's swing through Ramstein and Stuttgart will serve them well in the upcoming tournament. Friday's result didn't change that.
"We didn't create anything very, very dangerous in front of their goal. They didn't create anything dangerous in front of our goal," Kaisin said. "It could have gone either way."
GirlsThe goals arrived far more frequently for the Royal girls, who scored twice in each half to secure their second straight multiple-goal margin of victory.
Haley Deome recorded a hat trick for Ramstein, including a weaving solo effort in the second half that gave the Royals a two-goal cushion over the persistent Raiders. Hannah Floyd provided a late insurance goal for Ramstein.
Deome said she didn't specifically set out for a prolific scoring game. But when the shots presented themselves, she was happy to fire away.
"I just took the space as it came," Deome said.
While Deome dominated the box score, Royals coach Ricardo Buitrago was equally happy with the overall team passing game that produced her shots.
"When we move the ball well, we have better opportunities to score," Buitrago said. "That's something the girls did very well today."
Twitter: @broomestripes
---
---
---