Central sectional
Ramstein, Stuttgart send most wrestlers on
---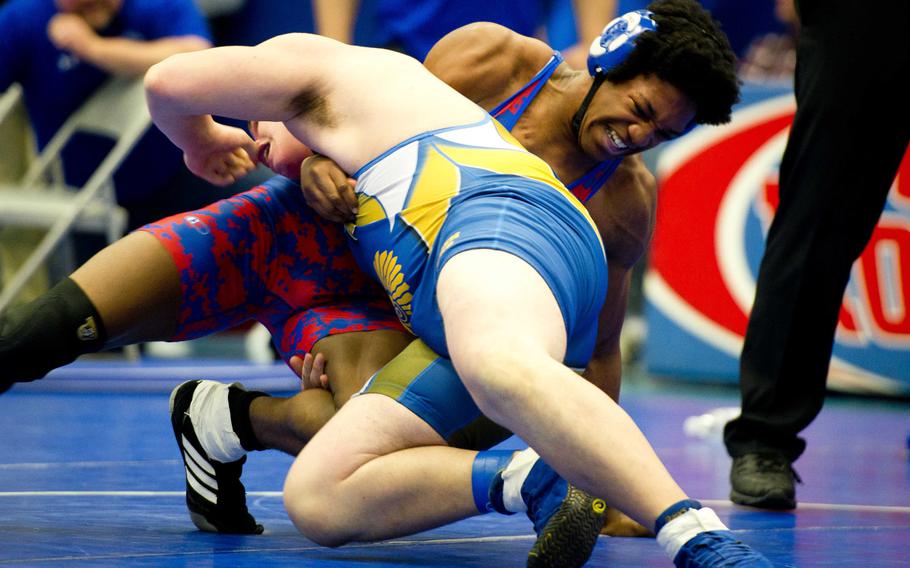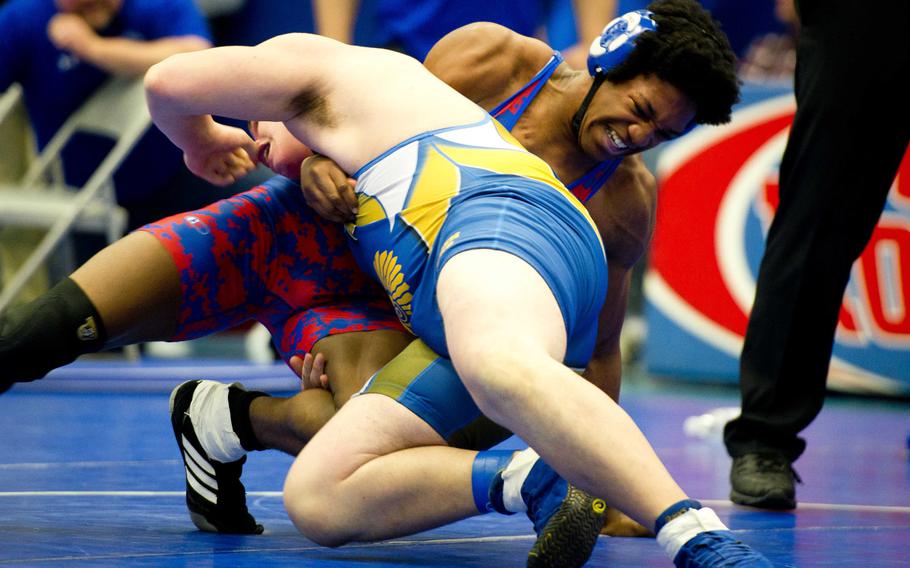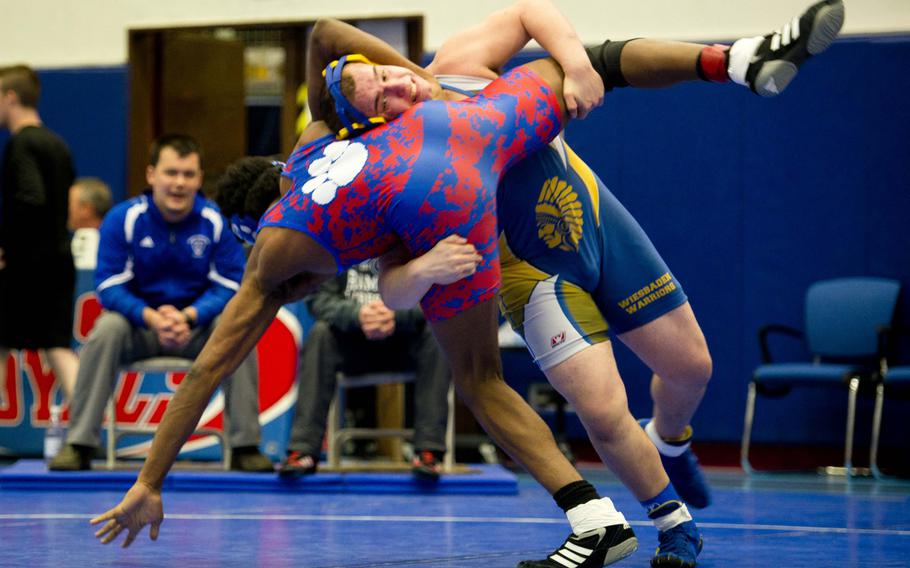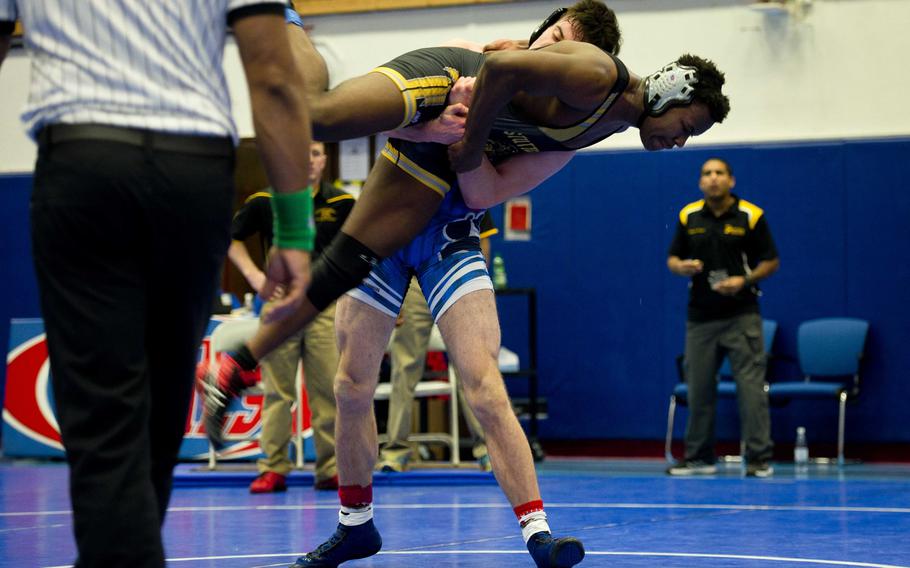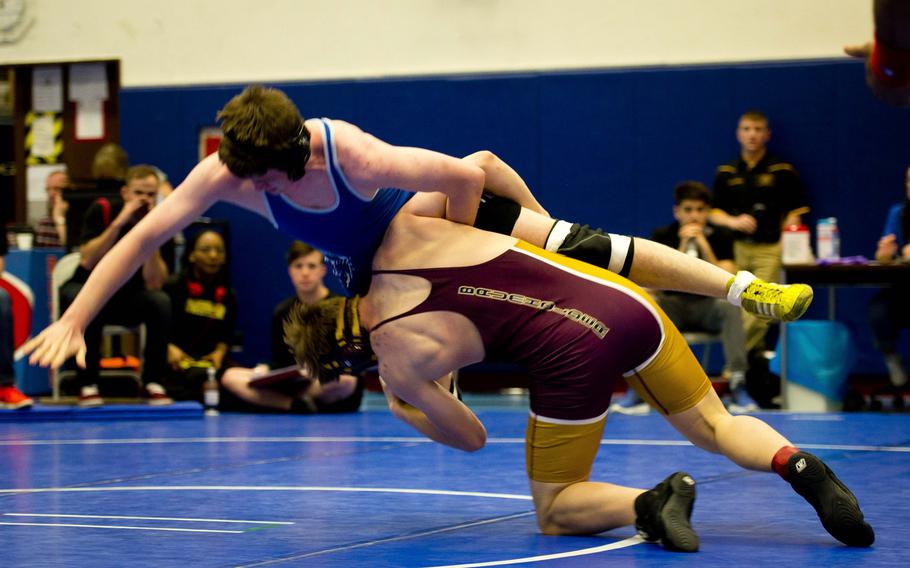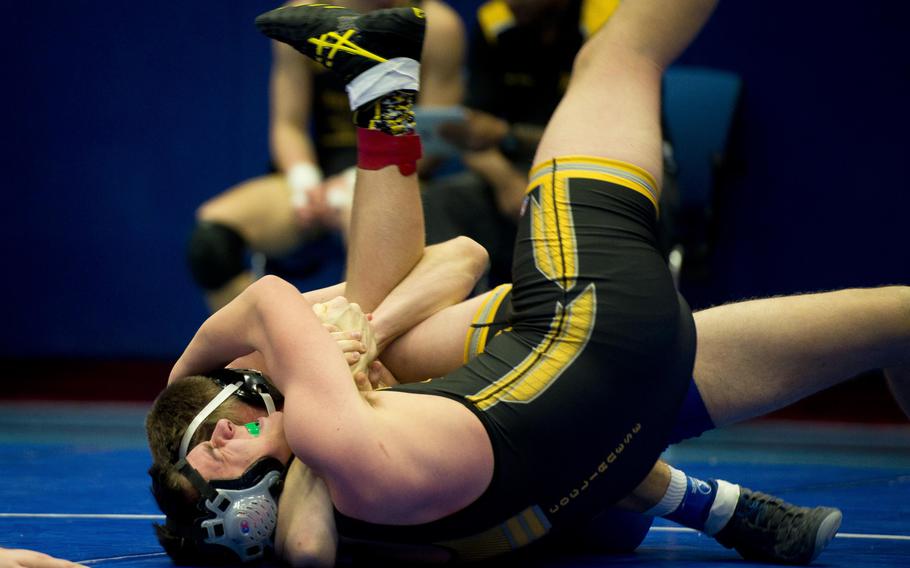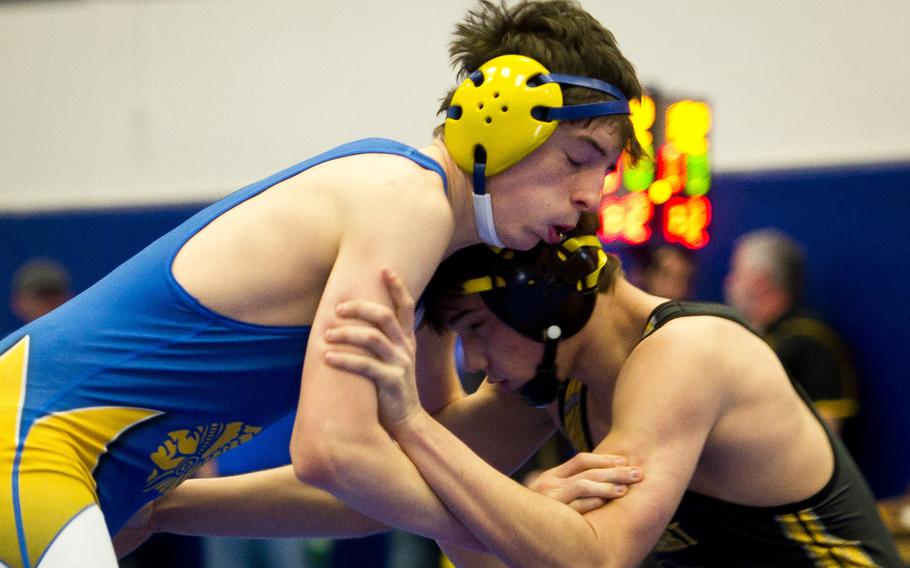 RAMSTEIN, Germany -- This tournament is big enough for the both of us.
That was the magnanimous mantra shared Saturday by the Ramstein Royals and Stuttgart Panthers, the two Division I behemoths forced to coexist in the DODEA-Europe central region wrestling qualifying meet. The event, along with the northern sectional at Lakenheath and the southern sectional at Aviano, established the field of automatic qualifiers for next weekend's European championship meet.
With three automatic bids available in most weight classes, plus more to follow from the upcoming wild-card selections, both the Royals and Panthers were able to push the bulk of their top contenders through and set up next week's higher-stakes rematch.
The matchup between DODEA-Europe's two powerhouses carried both negative and positive repercussions. Stuttgart senior Kevin Wentland saw the arrangement from both sides, saying "it's good and it's bad" to tangle with the Royals just a week before the European tournament. He said that while the Royals and Panthers risked wearing each other down before next weekend's main event, the sectional also offered an opportunity.
"It's going to give us a chance to see how we do against each other and then learn from that," said Wentland, who starred at 182 pounds Saturday to clinch his spot in the championship bracket. "So that going into Euros we can know how to beat them."
That could be particularly difficult this year from a team standpoint. Stuttgart coach Norm Matzke called the Royals "loaded," while allowing that he'll take a smaller group than he'd like to Europeans, the result of an ill-timed spate of injuries and illness afflicting projected point-earners.
"We're taking some hits," Matzke said. "We're still wrestling hard and doing the best we can."
Ramstein coach Tom Wright is taking a similar approach as he guides his team through the final two weeks of a grueling winter season.
"You have to come back and fight through it," Wright said. "Get better and wrestle your best."
Ramstein, DODEA-Europe's largest school by population, and Stuttgart, the reigning European wrestling dynasty, were the unabashed juggernauts of Saturday's meet. But the rest of the field, including outmanned Division I program Wiesbaden and small-school contenders Baumholder, Hohenfels and Rota, found room to shine even in their considerable shadows.
Wiesbaden freshman Atreyu Allen said his more experienced teammates warned him of the increased intensity level he'd encounter at sectionals. He responded with a dominant performance at 106 pounds.
"It's lived up to my expectations," Allen said. "There's a lot more energy. Everybody's more into every match because it means a lot more than during the regular season."
That level of competition is invaluable for up-and-coming wrestlers even if they didn't manage to advance on Saturday.
Hohenfels coach Todd Laverents brought a group of eight wrestlers - conveniently across eight weight classes - to the qualifier, and said the postseason experience "makes a difference" in the trajectory of their young careers.
"They all get to experience this," Laverents said. "It can either make them give up, or it can make them better."
After finally clearing the last hurdle on the way to the European championship meet Saturday, it's time for DODEA-Europe's wrestlers to find out just how good they are.
Twitter: @broomestripes
---
---
---
---