Ramstein, Stuttgart restoring lost volleyball dominance
---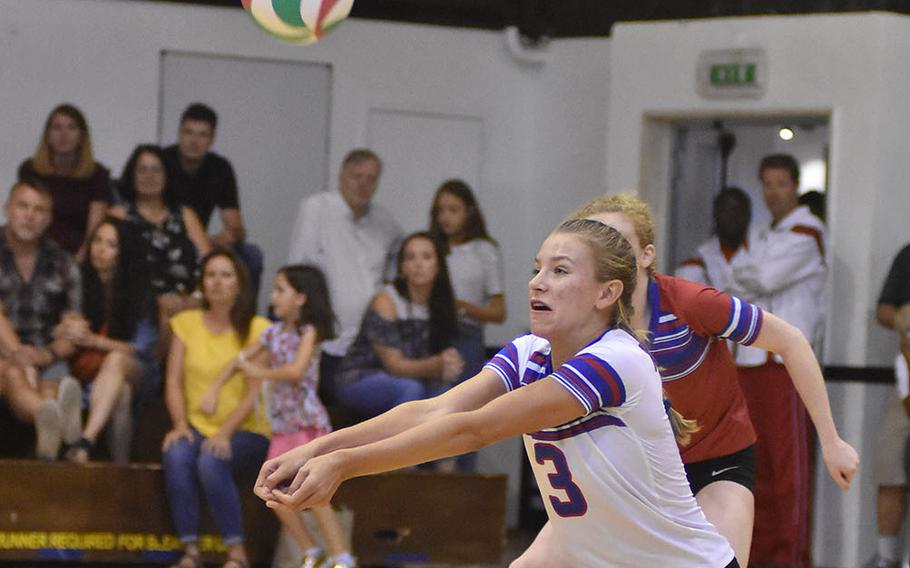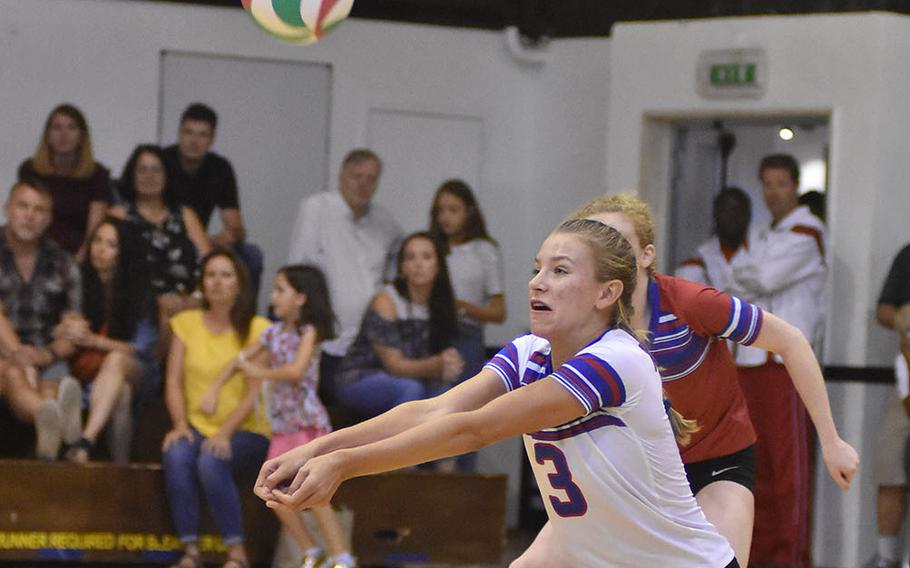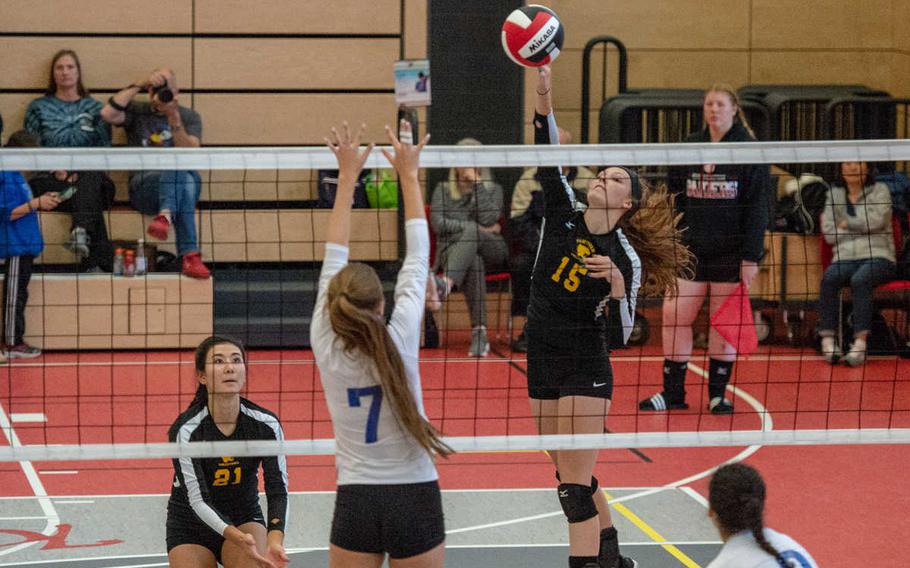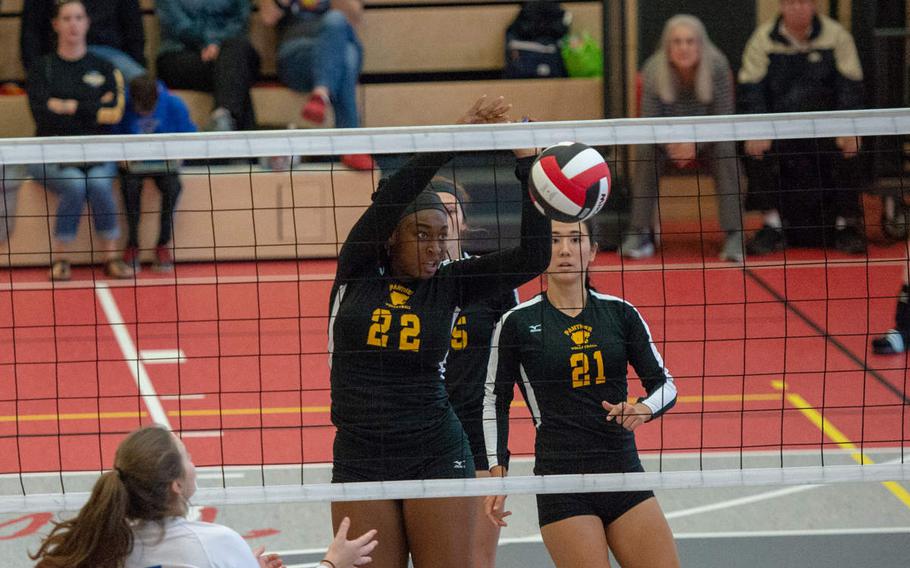 There are two very familiar teams at the top of the DODEA-Europe Division I volleyball standings this season: the Ramstein Royals and Stuttgart Panthers. The two storied programs, authors of Europe's last two large-school dynasties in the sport, enter October with the last two undefeated records in Division I.
Remarkably, both of those perfect records might survive into the postseason. While they crossed paths in a Sept. 8 preseason matchup, the Royals and Panthers are not scheduled to play each other in this regular season.
"Not playing Ramstein is just one of the quirks when a schedule is created," Stuttgart coach Michael Rubino said. "I would like to play all teams prior to playing in the tournament, but it just doesn't happen that way."
Ramstein coach Ashley Henriques said that she'd prefer the Royals encounter every potential tournament opponent in the regular season but that it's not a prerequisite to postseason success.
"We will be prepared either way," Henriques said.
The Royal-Panther clash, then, will have to wait for the tournament. And the way each team is playing, it might happen in the last match of the season.
Stuttgart, with five seniors and six returning players, has a chance to reclaim its Division I championship. The Panthers won the 2015 and 2016 titles before losing to Lakenheath in last year's final.
Rubino said the team is "not at all" motivated by last year's setback and is instead concentrating on building this year's group into a championship-level unit. The early results are encouraging.
"This year's team is focused and working well as a team," Rubino said. "It's not the team with the best player that wins; it's the players with the best team that win."
Ramstein's early-decade dynasty ended in 2013, and the program has reached the title game only once in the four years since. First-year head coach Henriques is busy this fall incorporating new underclassmen into a core of six returning varsity performers. The addition of new players can "make a team work hard or fall apart," Henriques explained, and the Royals are doing the former.
"They have been working hard on getting to know each other and how best they work around one another," Henriques said. "They have really stepped up."
The DODEA-Europe volleyball championship tournament is set for Nov. 1-3 in the Kaiserslautern Military Community.
broome.gregory@stripes.com Twitter: @broomestripes
---
---
---
---