Ramstein, Stuttgart push dozens of wrestlers to finals
---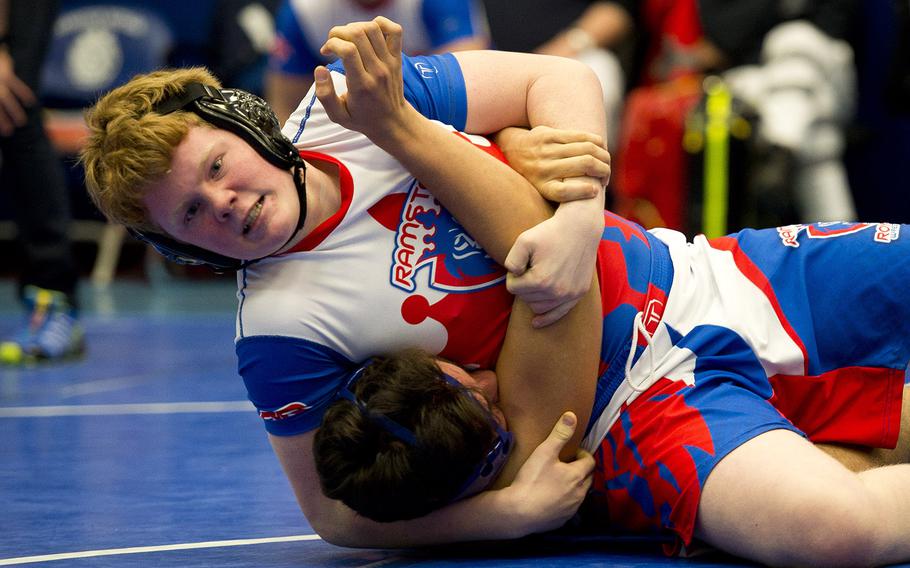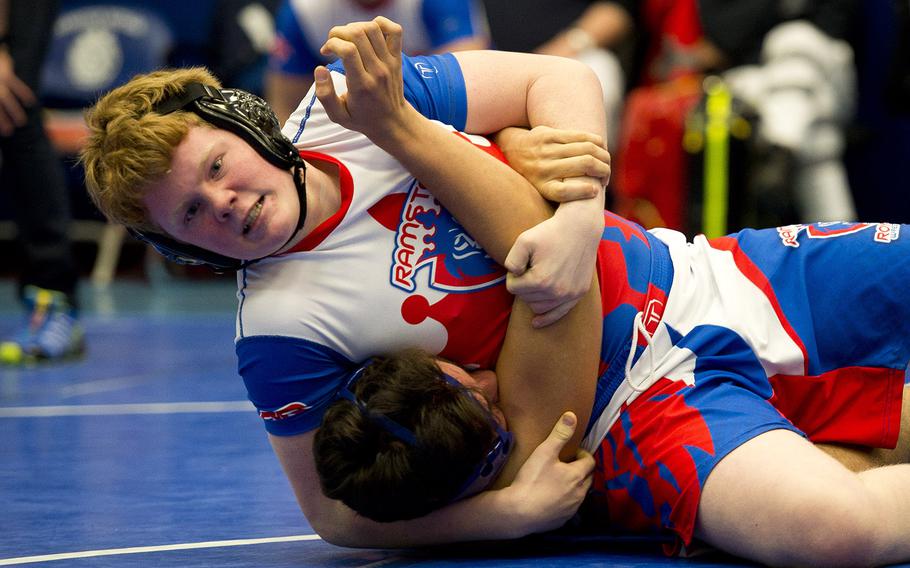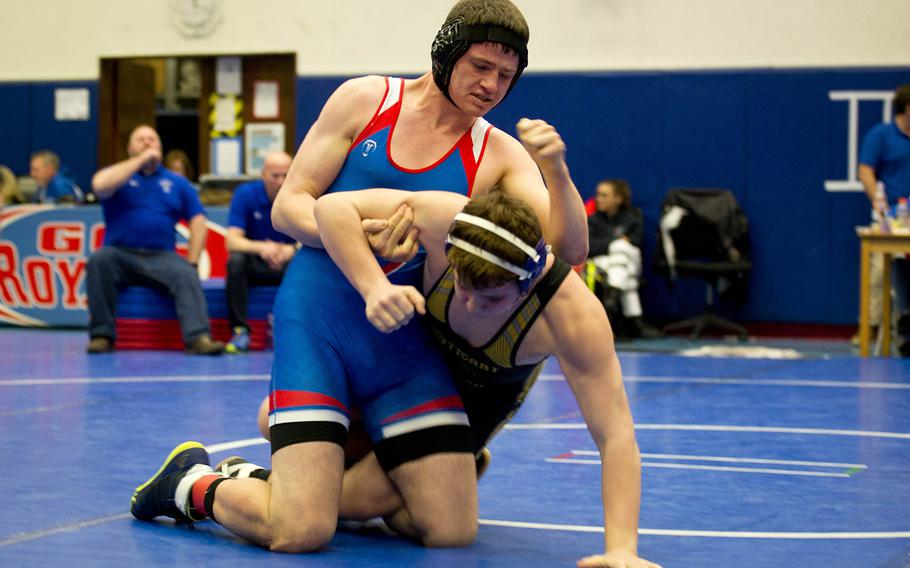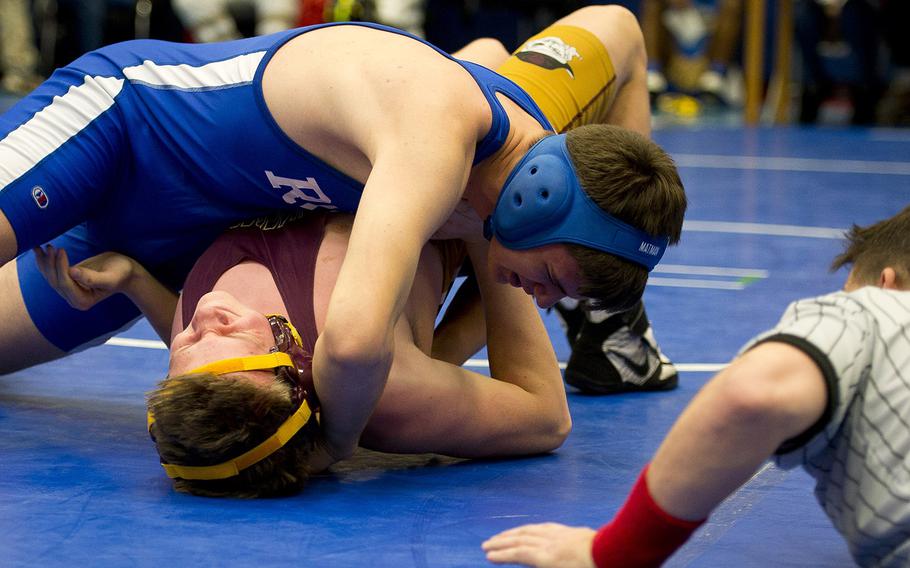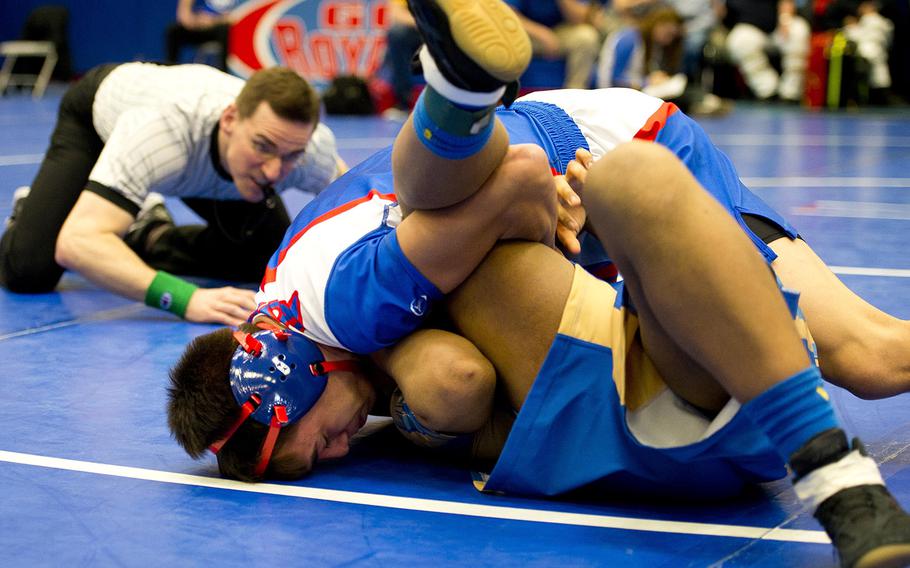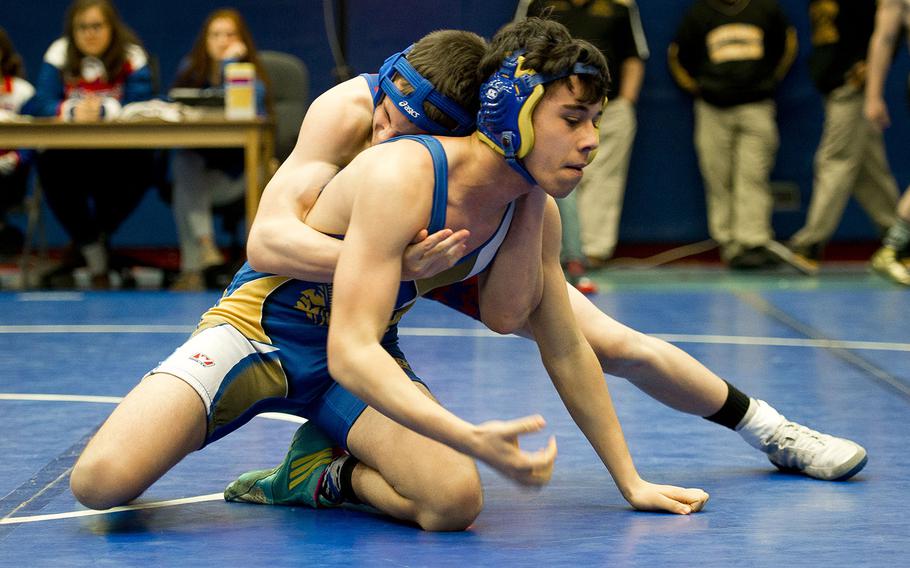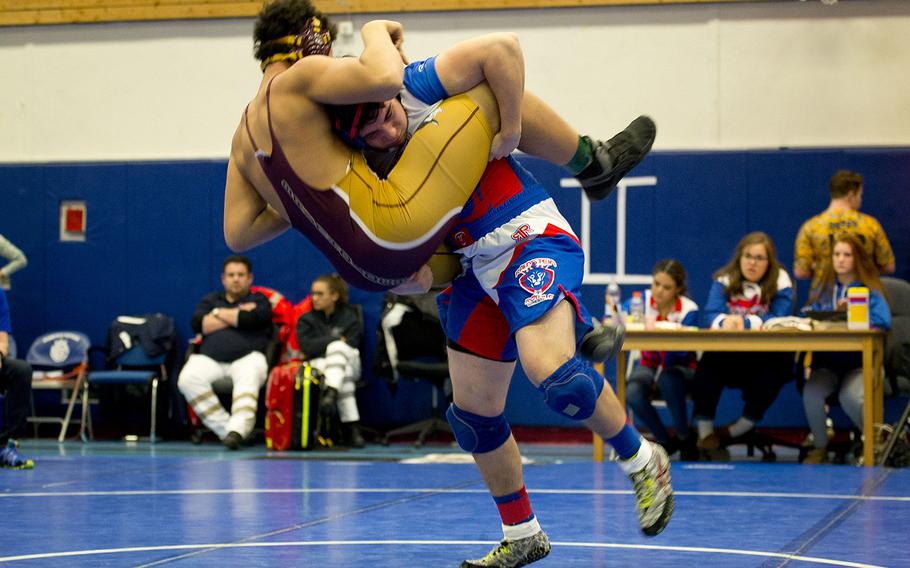 RAMSTEIN AIR BASE, Germany -- Reigning DODEA-Europe Division I wrestling dynasty Stuttgart and potential title usurper Ramstein each completed an intermediate step in their championship chase Saturday, sending the bulk of their respective rosters on to next weekend's European finals via one of the three sectional qualifying meets held across the continent.
The Panthers and Royals are DODEA-Europe's two largest programs; in fact, they're the only two large enough to divide their squads into de facto varsity and junior varsity units for postseason competition. After meeting on the last day of the regular season a week ago, and just a week removed from their main-event showdown for the European championship at Wiesbaden, both team's coaches acknowledged that they would have rather not shared a sectional meet this weekend.
But that is the draw they were given, and both contenders made the best of it. Stuttgart head coach Norm Matzke and Ramstein counterpart Thomas Wright both said they were satisfied with the number of wrestlers they shepherded through the sectional qualifier, and both expect to see their team's contingent swell early next week when DODEA-Europe officials round out the field with wild-card selections.
The overwhelming quantity of Royal and Panther grapplers was impossible to overlook, as seemingly every successive match featured a representative from one or the other. But their quality was equally apparent.
Seven Stuttgart wrestlers finished first, including reigning Stars and Stripes wrestling Athlete of the Year Benjamin Fielding at 132 pounds and heavyweight John Carroll. Ramstein had four first-place finishers, including 106-pounder Andres Hart and Russell Bodily in the deep 138-pound bracket.
While those individual championship contenders were at little risk of elimination Saturday, the presence of both schools in the meet produced more narrow paths to success along the margins. More than one weight class saw the top four positions populated entirely by Panthers and Royals; no more than three wrestlers per class claimed automatic berths. That left a few Ramstein and Stuttgart entries waiting for the wild-card results to see if their seasons will continue.
But if the powerhouse Panthers and Royals were feeling the squeeze, that went doubly so for the smaller programs in the same sectional.
Wiesbaden, the only other Division I school in the sectional, fielded a roster less than half the size of its divisional rivals. But the Warriors managed some breakthroughs; Atreyu Allen and Joshua Theodore finished first at 113 and 152 pounds, respectively, and registered two more top-three finishes.
"It's the make it or break it point," said Wiesbaden's Tristan Laliberte, who took third place at 170 pounds. "You work for this meet all season."
For Rota, that season was shorter than most of its adversaries. The Admirals fit only two meets into their regular season.
"You can tell they have a lot more experience than us," Rota junior Gavin Vasquez said of the meet's other teams.
The Admirals, however, produced the only non-Division I first-place finisher in 120-pounder Philip Rivera. Small contingents from fellow lower-division schools Baumholder and Spangdahlem failed to secure any qualifiers.
Saturday's qualifiers from Ramstein will be joined by automatic qualifiers from concurrent sectionals at Aviano and Lakenheath and next week's wild-card selections in the finals. The European championship meet is set for Feb. 16-17 at Wiesbaden.
Twitter: @broomestripes
---
---
---
---