Ramstein boys, Stuttgart girls showing they won't give up titles easily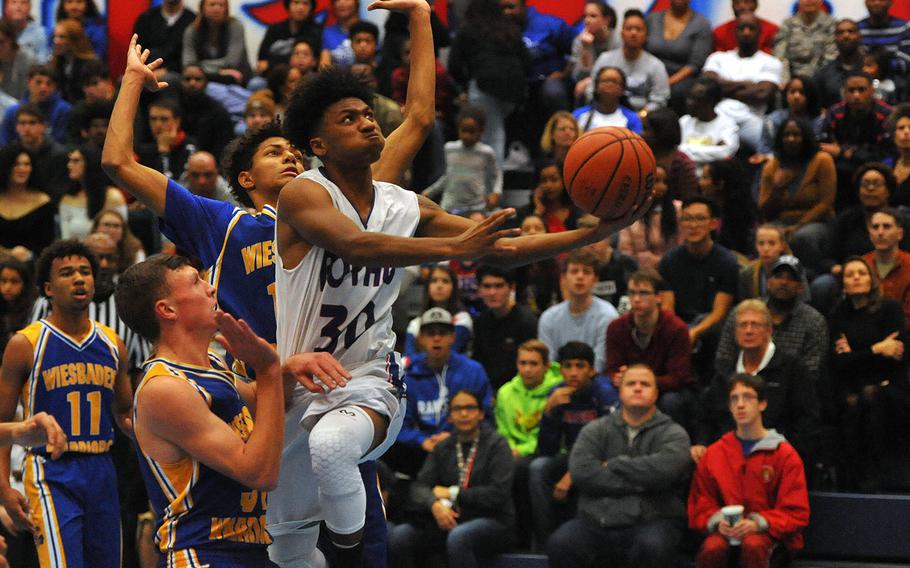 DODEA-Europe's Division I basketball defending champions seem to have no intention of relinquishing their thrones.
The four-time defending boys champion Ramstein Royals and two-time defending girls champion Stuttgart Panthers are again undefeated with just under a month to go before the 2018-19 European basketball championship tournaments.
Appropriately enough, the Royals and Panthers will meet in both boys and girls basketball this weekend, giving each school a chance to both further their own unbeaten start and spoil that of their rival.
The Ramstein boys made their statement before the holidays, beating perennial contender Wiesbaden 67-61 to open the season before blasting Kaiserslautern 60-41 in a rematch of last year's dramatic European title game. Their latest challenge takes the form of a solid Stuttgart squad coming off a blowout defeat of Vilseck.
The Stuttgart girls, meanwhile, have been consistently dominant, winning all five of their games to date by double digits. That includes a convincing 40-27 defeat of Naples, the Panthers' opponent in last year's championship game, on Dec. 7.
Stuttgart this weekend will tangle with a Ramstein squad riding its own streak of four straight double-digit wins.
Twitter: @broomestripes