Ramstein back in finals after beating Kaiserslautern again
---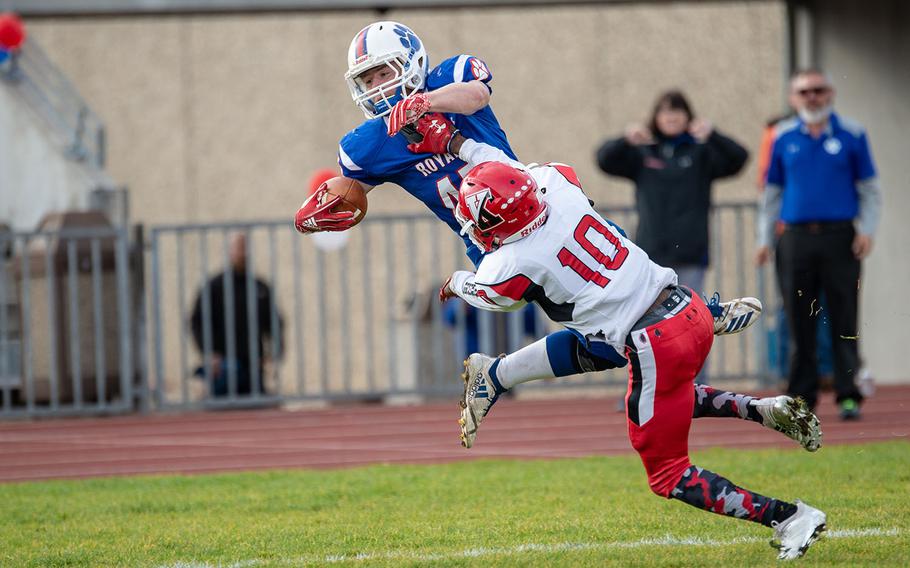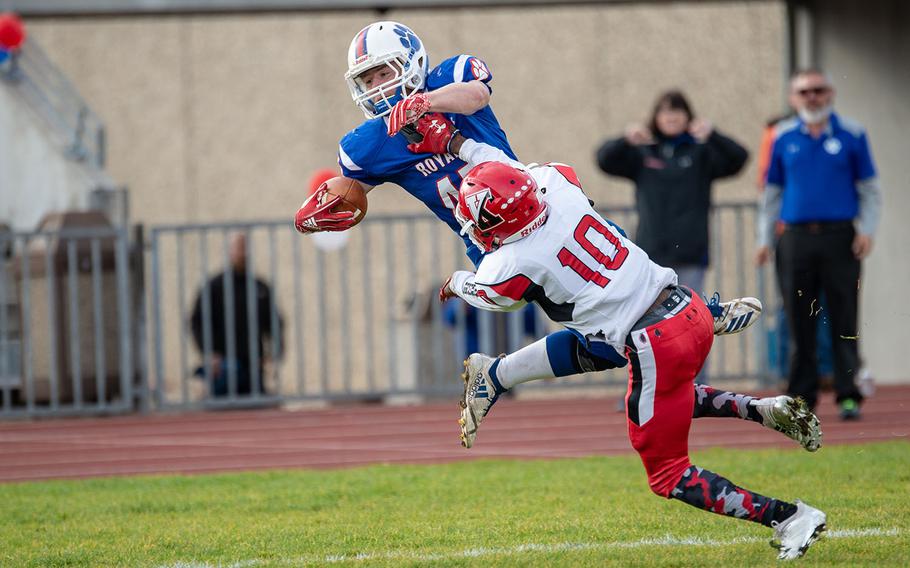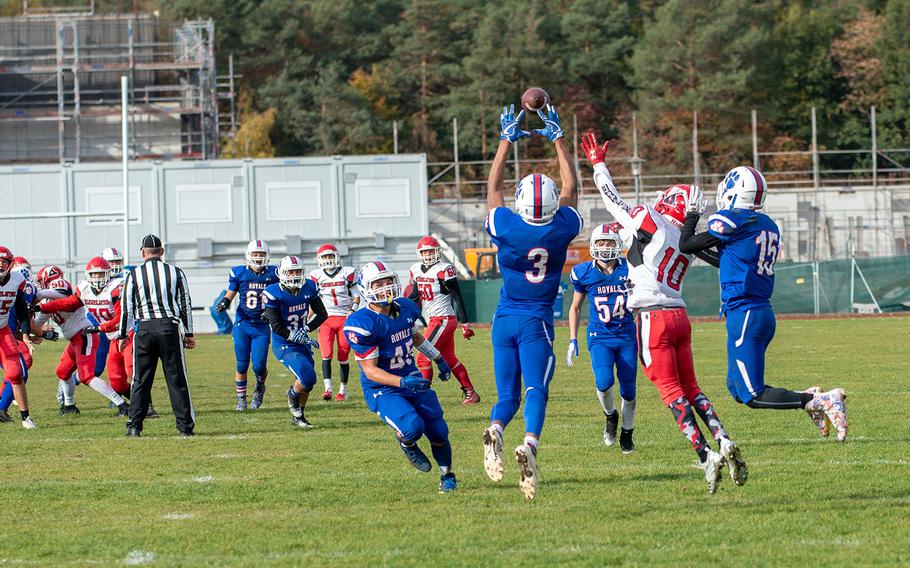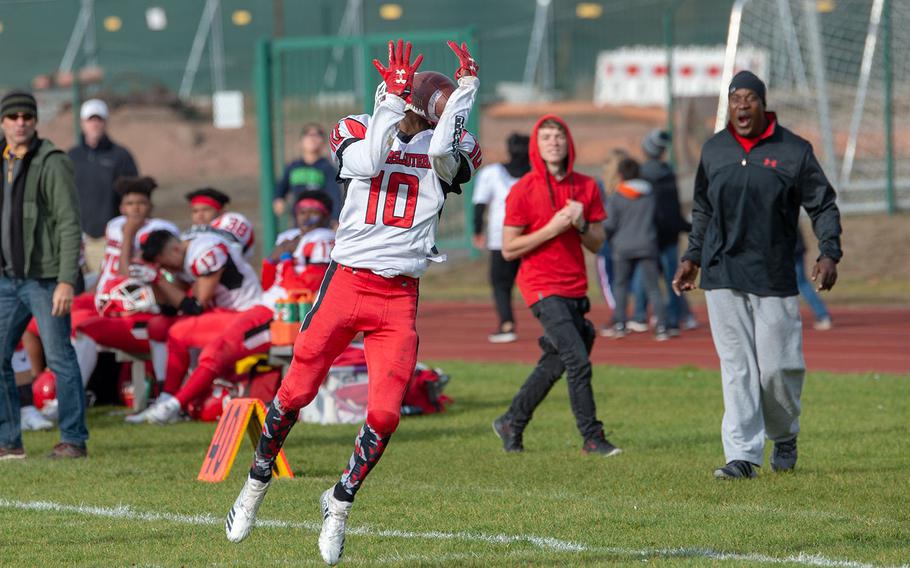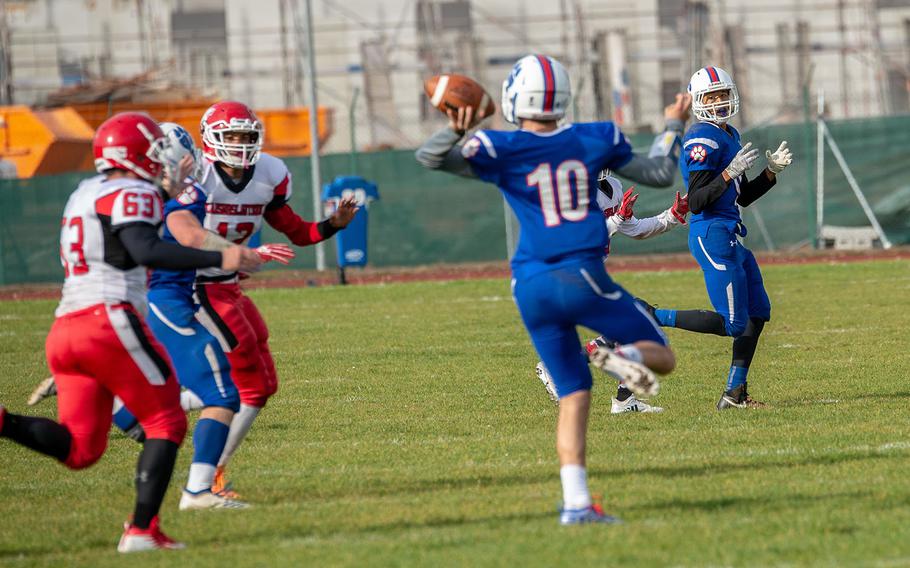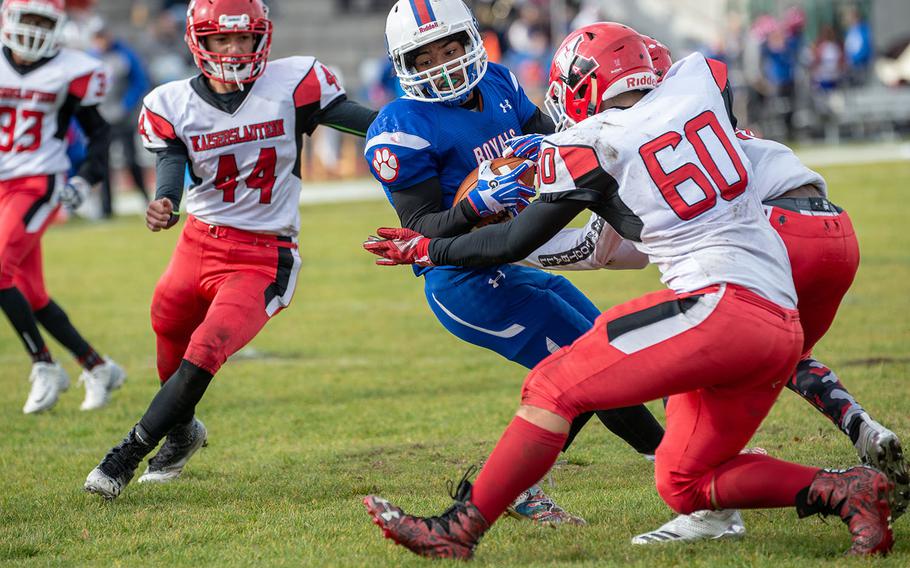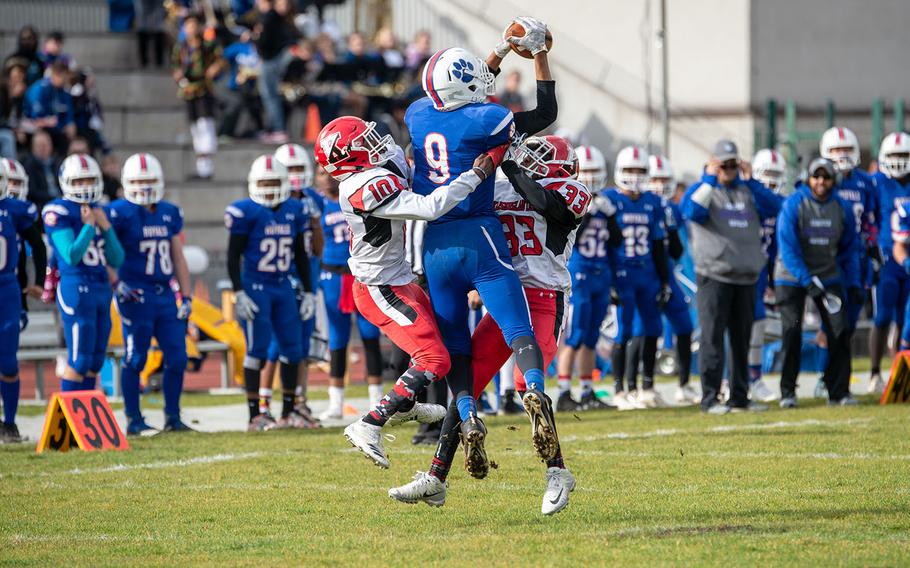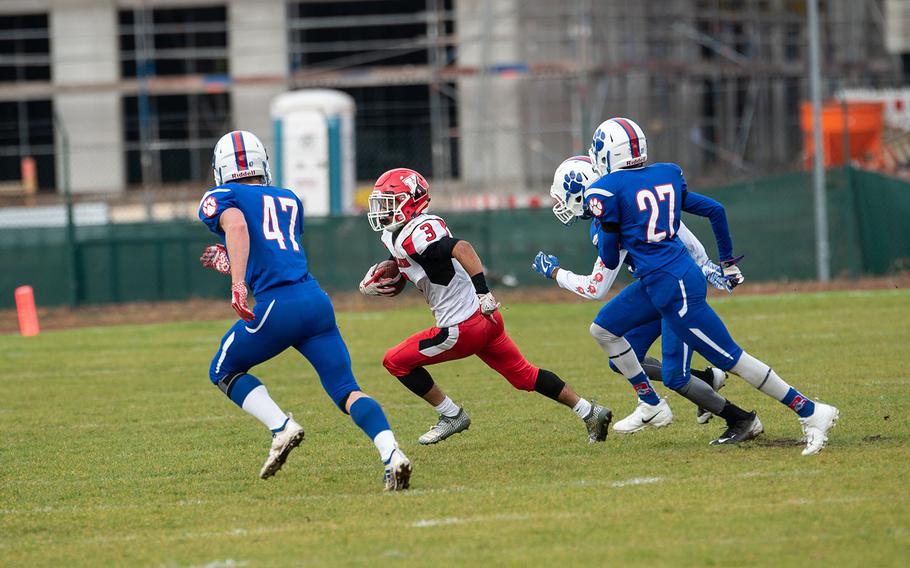 RAMSTEIN AIR BASE, Germany -- Conventional football wisdom holds that it's hard to beat the same team three times in a single season.
The Ramstein Royals made it look rather easy.
Ramstein overpowered the Kaiserslautern Raiders for the third time of the season Saturday, earning a 48-14 win in a DODEA-Europe Division I semifinal and booking its third consecutive trip to the European championship game. The Royals will face the Lakenheath Lancers for the title Nov. 3 at Kaiserslautern High School.
The Royals bookended their undefeated regular season with a pair of sizeable wins over the rival Raiders, including a 39-8 decision on Sept. 8 and a 33-14 win on Oct. 20. But Ramstein was ready for a fresh challenge from their neighbor.
"You get to know each other very well," Royals coach Carter Hollenbeck said of the season series with the rival Raiders. "We've played them two times, so what would be the next thing?"
The Raiders had the makings of an upset bid early before a key second-quarter stretch swung the game in the Royals' favor. Both teams had touchdown passes nullified by penalties, preserving Ramstein's narrow 6-0 lead. Kaiserslautern's scuttled score was particularly damaging, denying the underdogs a chance to tie or take the lead.
The Raiders' disappointment was compounded moments later when Ramstein's Bailey Holland picked off a pass and Dom Arizpe ran in a 20-yard touchdown to double the Ramstein lead. A productive but ultimately futile late drive doomed the Raiders to a scoreless first half.
Ramstein grew its advantage early in the second half with a sustained drive capped by a touchdown lob from Jakob Steinbeck to Naser Eaves. A two-point conversion run by Logan Campbell put the Royals up 20-0, and Eaves later picked off a pass over the middle to cancel the Raiders' last real chance at a rally.
"Momentum is fickle," Kaiserslautern coach Robert Allen said. "The guys were playing their hearts out and I'm really proud of them. We just didn't have enough in the end."
Arizpe, one of many standout playmakers on the Ramstein offense, said he was confident his team would get the better of the game-defining exchange.
"I trust everybody on my team, and I hope they trust me too," said Arizpe, who finished with 92 rushing yards on 16 carries. "That's just how it is."
Corey Coombs ran for a touchdown and Solo Turgeon returned an interception for a touchdown and added the two-point conversion in a fourth-quarter Kaiserslautern flurry. That push came far too late, however, arriving after Ramstein's lead had already ballooned to 34-0.
The Royals, after a lengthy injury delay, scored twice in the game's final four minutes to reestablish that 34-point margin, finishing strong to counter a start Hollenbeck said was a "little flat." Ultimately, his team responded to the moment presented by every meeting between the Raiders and Royals.
"When K-Town and Ramstein play each other, you don't need a lot of pepping them up," Hollenbeck said.
Ramstein is back in the title game a year after taking a painful 26-21 loss to Stuttgart and two years removed from its last title, a 13-8 triumph over Wiesbaden in the 2016 final. All told, the Royals have played in the championship game in six of the last seven seasons, winning three.
Kaiserslautern qualified for the playoffs as the 2-4 fourth seed, beating and finishing ahead of Wiesbaden and Vilseck to earn its first postseason berth since 2014. The Raiders' 2018 campaign matched the win total of the preceding three seasons.
Saturday's game was the last event in any sport at Ramstein's current field, Ramstein athletic director George Bradley confirmed Saturday. A new field is scheduled to be built on the same site in time for next fall, Bradley said.
Twitter: @broomestripes
---
---
---
---