Raiders triumph again to eye shot at postseason
by
Gregory Broome
September 29, 2018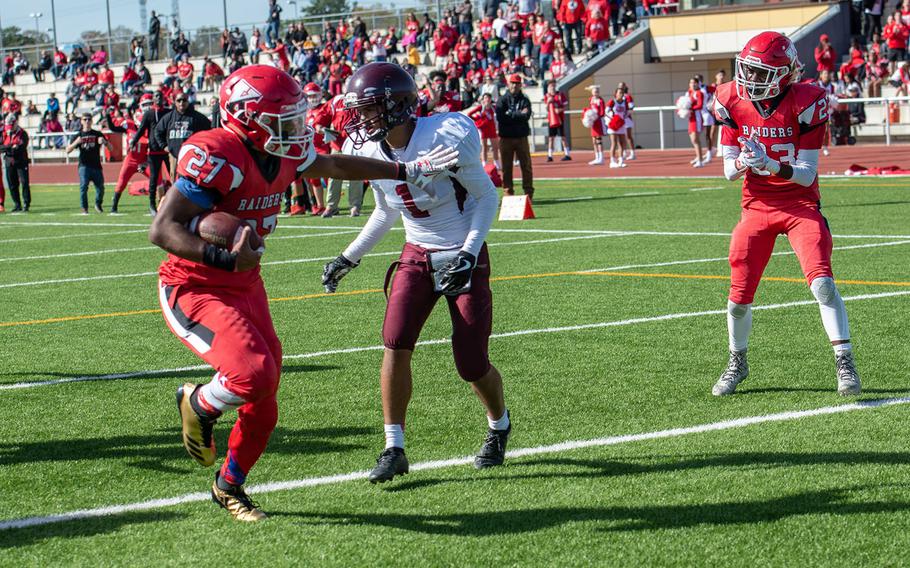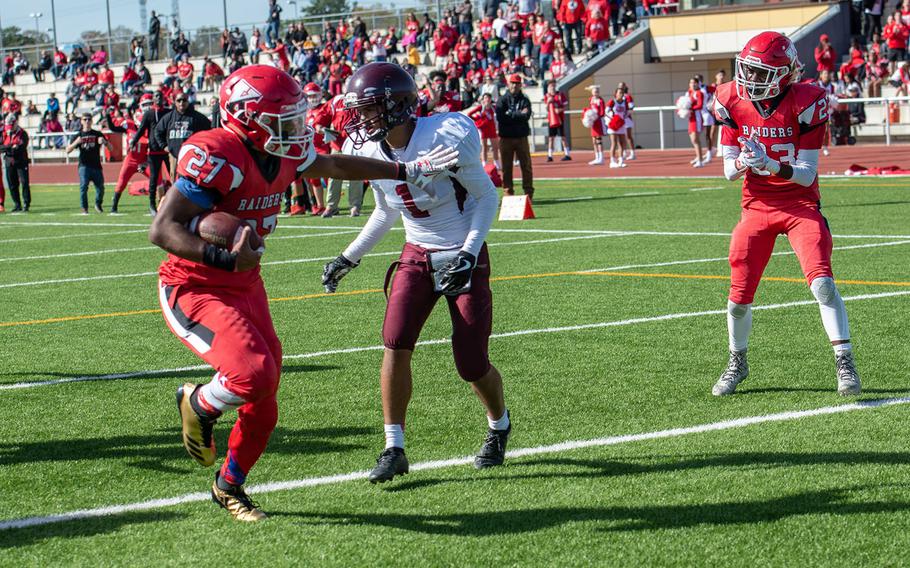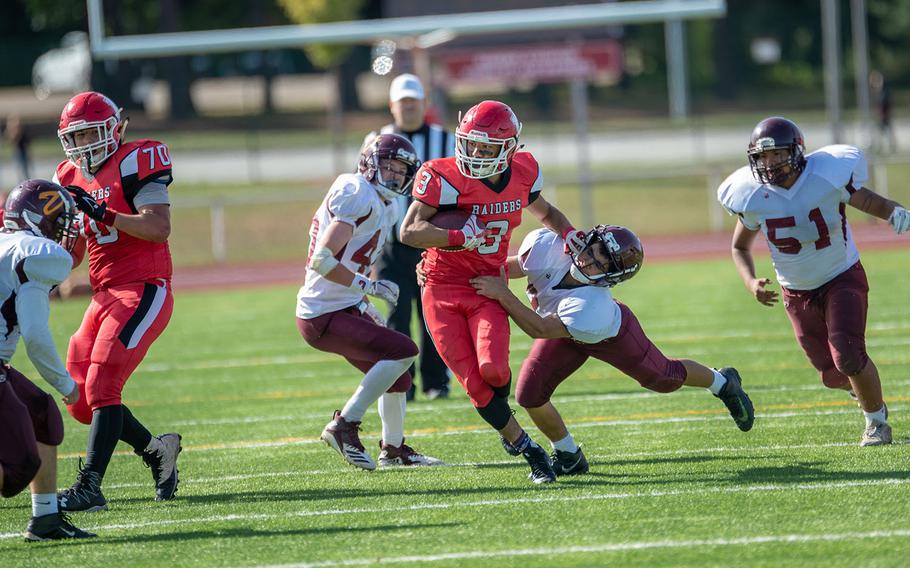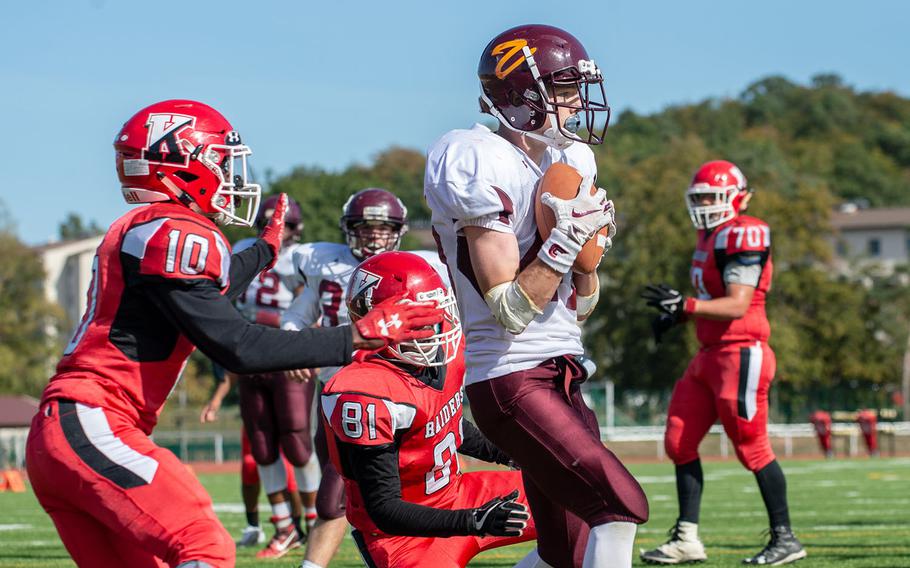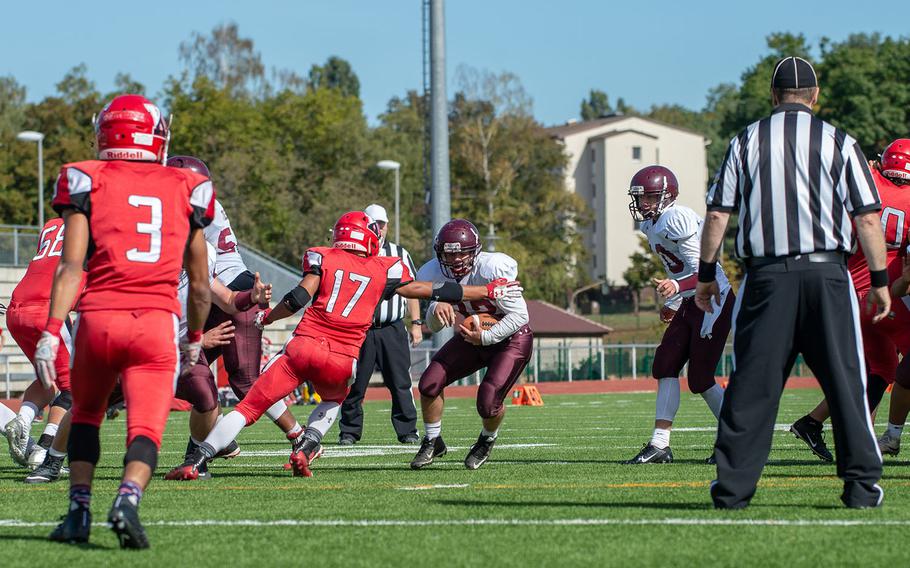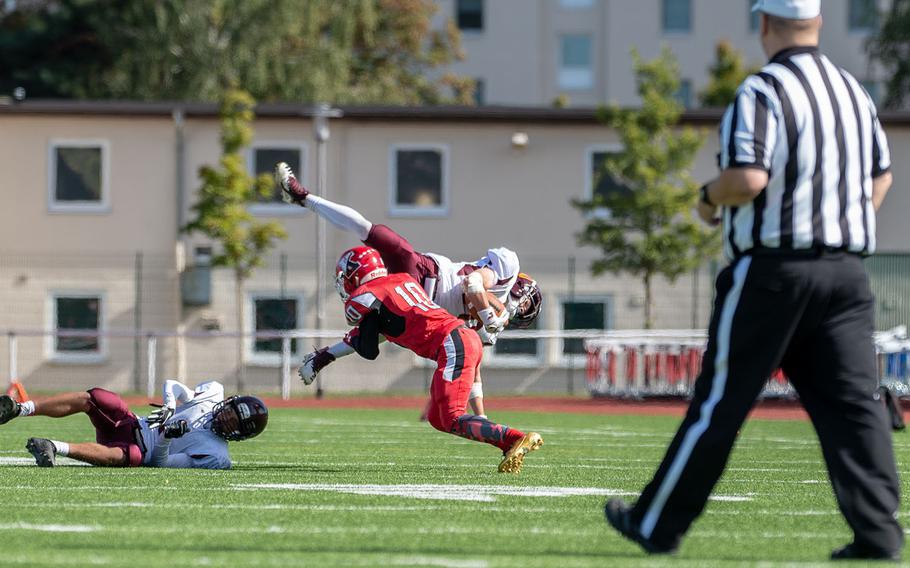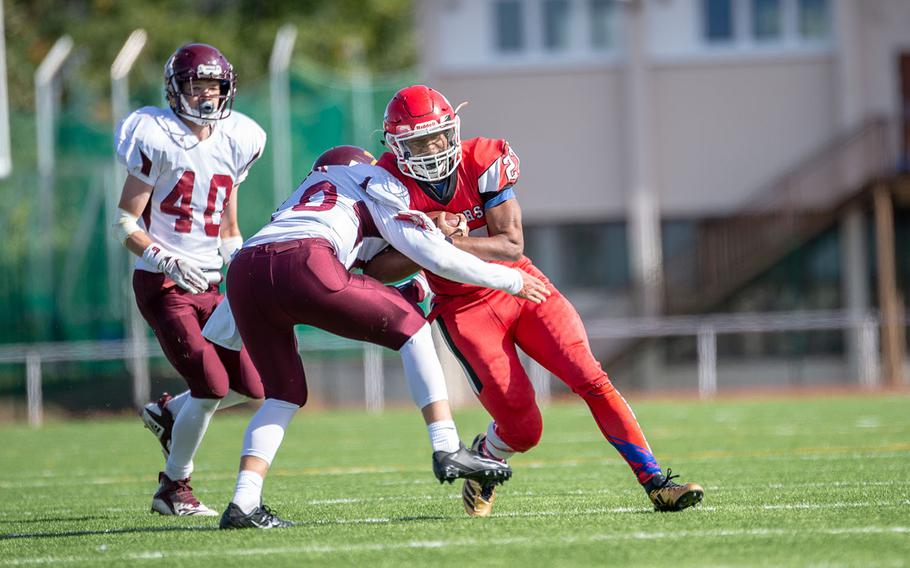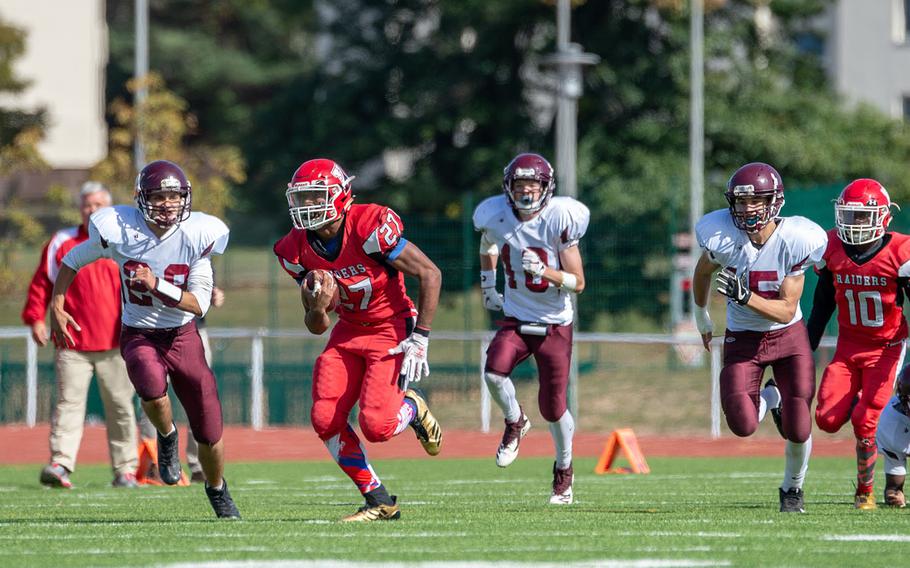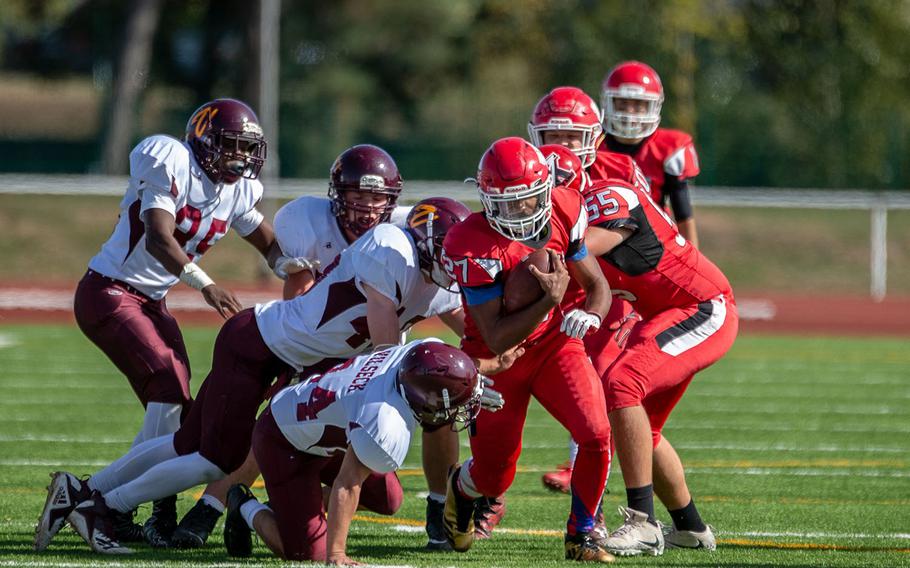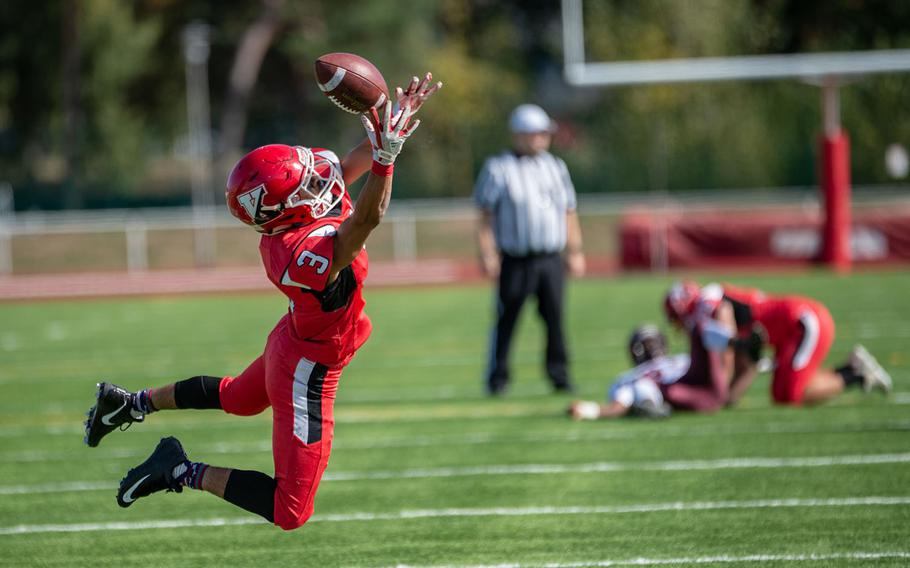 KAISERSLAUTERN, Germany -- The Kaiserslautern Raiders' football resurgence continued Saturday with a thrilling 26-20 homecoming victory over the Vilseck Falcons.
Corey Coombs scored the go-ahead touchdown with just under two and a half minutes to play and Cedric Ellis sealed the deal moments later with an interception and return for touchdown to give the Raiders their second straight win.
With Saturday's triumph, the 2-2 Raiders matched their win total from the previous three seasons combined and moved closer to a long-awaited return to the DODEA-Europe Division I postseason. Kaiserslautern sits at 2-1 in conference play with two games to play in the regular season; the Raiders edged host Wiesbaden 19-14 on Sept. 21 to break a season-opening two-game losing streak.
Coombs, who produced a stunning stat line of 46 rushes, 351 yards and two touchdowns on Saturday, is happy but not yet satisfied with the turnaround.
"We're not going to settle for two wins," said Coombs, a senior who formerly played for Vilseck. "A lot of teams underestimate us, and we're going to keep doing it to them."
While Kaiserslautern's fortunes are changing, the Falcons remain stuck in their winless rut. Vilseck, which finished 0-7 last year and dropped to 0-4 on the season Saturday, has had a chance to win every game this season. The team built a big early lead against defending champion Stuttgart, gave Ramstein its toughest game of the season and had the Raiders down on Saturday. But the Falcons have failed to translate those encouraging moments into tangible results in the standings.
"The problem is, we've got to win those," Falcons coach Jim Hall said. "Got to finish, got to finish, got to finish."
Minutes before Coombs scored his late touchdown, the Raiders fell just short on what might have been their go-ahead drive. A Kaiserslautern fumble caromed into the end zone, where Vilseck pounced on the loose ball for a touchback and the chance to burn some time with a 14-12 lead. Instead, the Falcons quickly punted back to a resilient Raider squad ready to take another shot at the end zone.
Vilseck took possession after Coombs' score with sufficient time to construct a drive in response, but Ellis' interception and sprint up the sideline scuttled that effort and put the Raiders up 26-14. A last-minute touchdown drive gave the Falcons a late glimmer of hope, but Kaiserslautern fell on the ensuing short kickoff to secure possession and run out the clock.
Ellis said "instinct" led him to the game-clinching pick-six.
"Just breaking on the ball and taking it to the house," Ellis said.
Those kind of plays have the Raiders in the midst of a rewarding, redemptive season. "It's really exciting," Ellis said. "We've just been working, trying to have the best season that we can."
Twitter: @broomestripes