Raiders shake off rust to take shooting competition
by
Aaron Knowles
January 12, 2019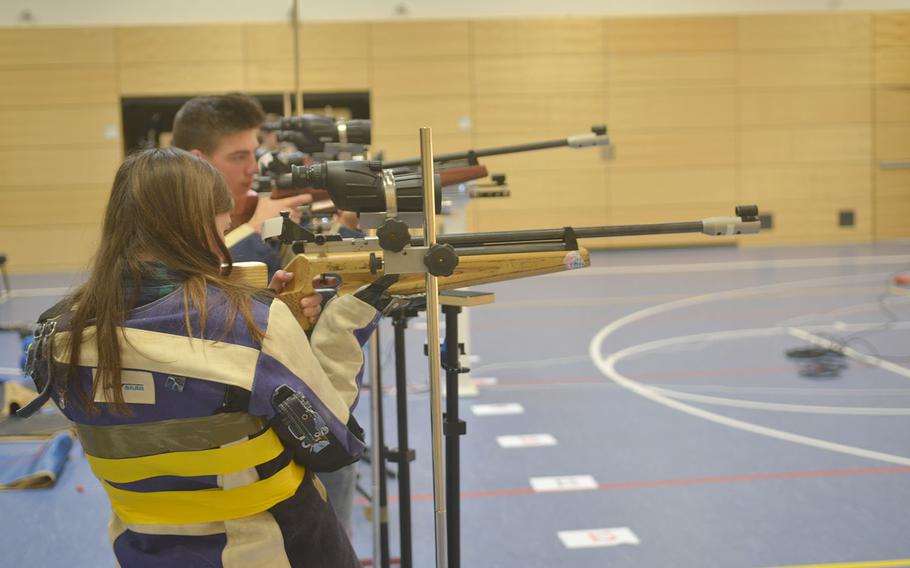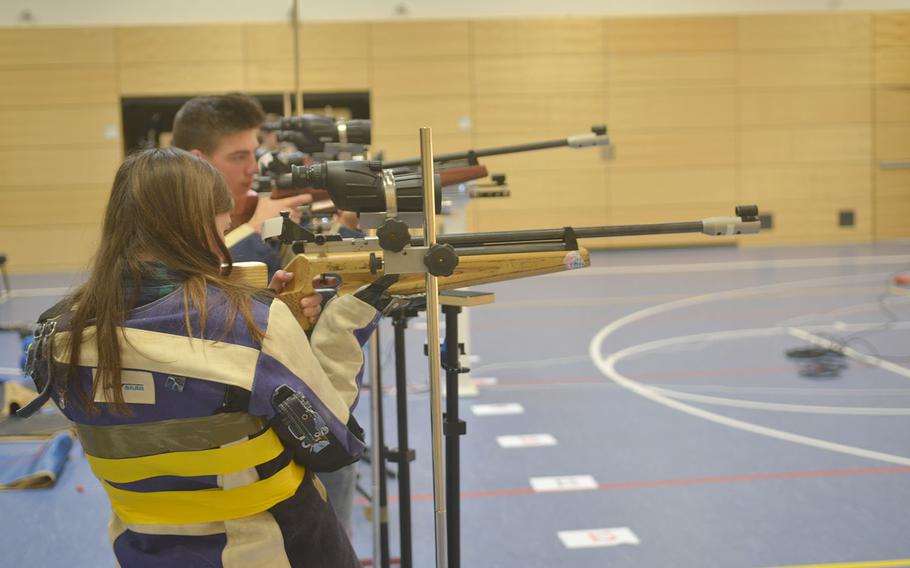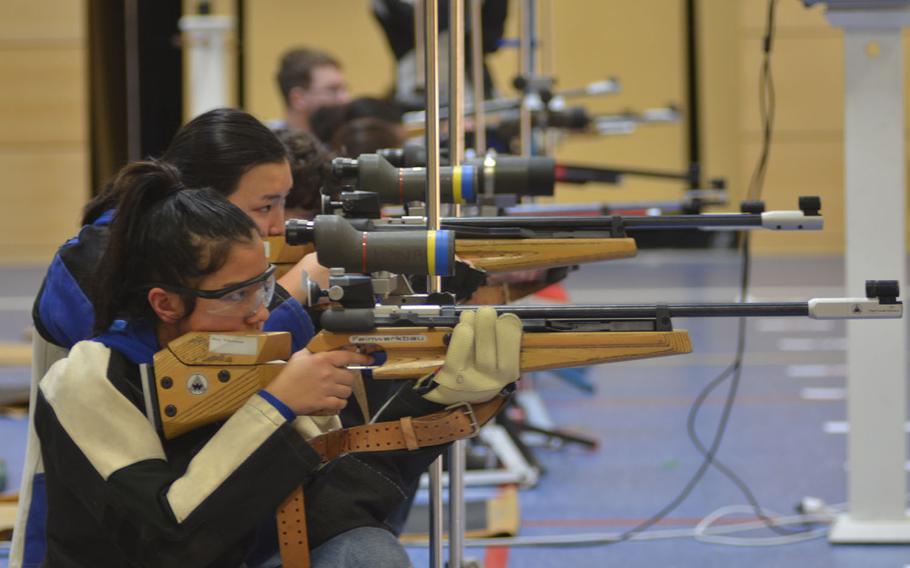 WIESBADEN, Germany – Practice might make perfect. But not practicing can be pretty beneficial as well.
At least that's what Kaiserslautern junior Isabelle Ploechinger seemed to say Saturday after turning in the top score in a six-team DODEA-Europe marksmanship competition.
Ploechinger dominated the day's competition with a score of 284 points, and her team totaled 1,106 points to best the second-place hosts.
After having a medal placed around her neck, Ploechinger spread the credit around: "I couldn't have done it without my team and people that I have met before."
This is the first event for the teams after a two-week winter break.
"I didn't really do anything over the break other than relax and I think I needed that," Ploechinger said. "Before the break, I was kind of in a slump."
The break was a good opportunity for her to clear her head and focus, she said.
"We used to come back from break on a Monday or a Tuesday, and then we would compete that Saturday," Kaiserslautern coach Robert Meyer said. "Everybody's scores just plummeted because you hadn't shot in two or three weeks."
"About a year or two ago, we said let's skip a week," Meyer said. "So, they have had not quite ten days to practice and for most kids, it takes about two or three practices and they're back up and then maybe an additional week to just practice."
When it comes to marksmanship, focus and breathing are the two most important fundamentals.
"During the shot, I need to just think about breathing," Ploechinger said. "If you rush the shot, you might hit in the white and that is the worst thing that can happen."
According to Ploechinger, prior to the competition, her team talks about what makes them nervous to calm down and boost each other's confidence. They then give each other tips.
Ploechinger, determined to continue to improve, is planning to pursue the sport after she graduates and hopes to receive a scholarship to help pay the way.
Twitter: @AKStripes