Raiders, Falcons split a doubleheader
by
Martin Egnash
April 14, 2018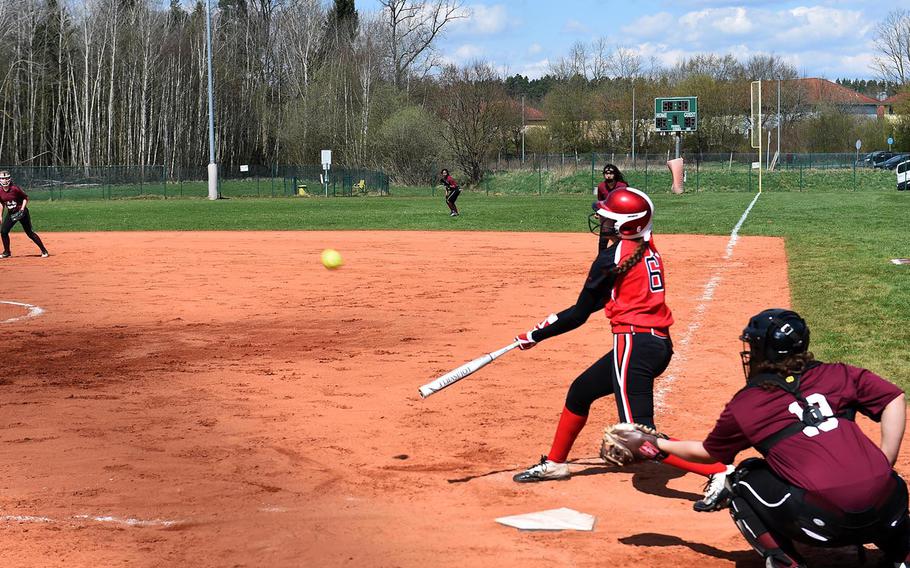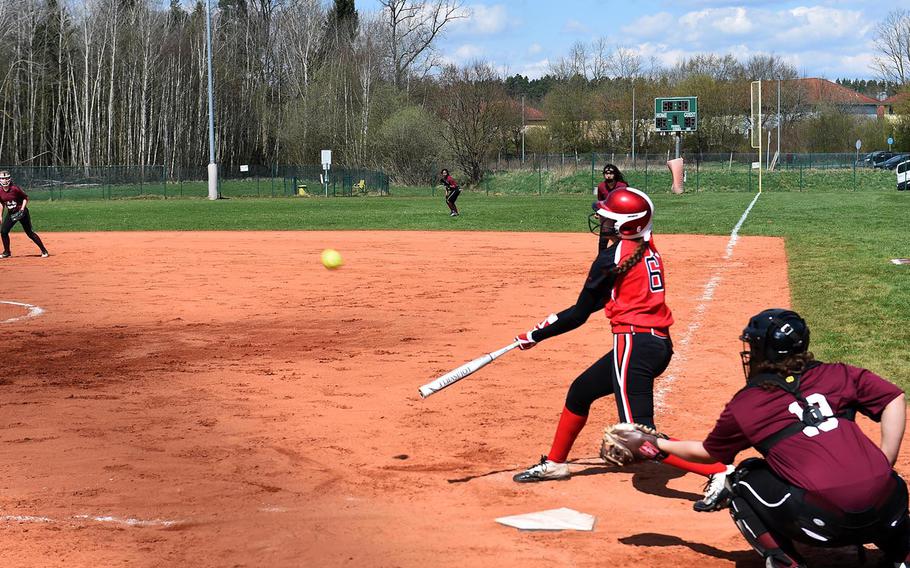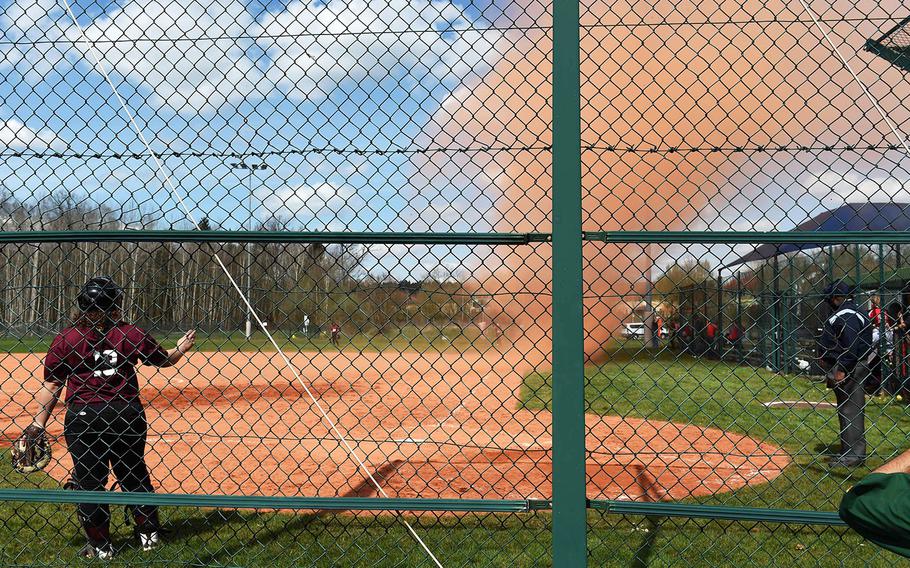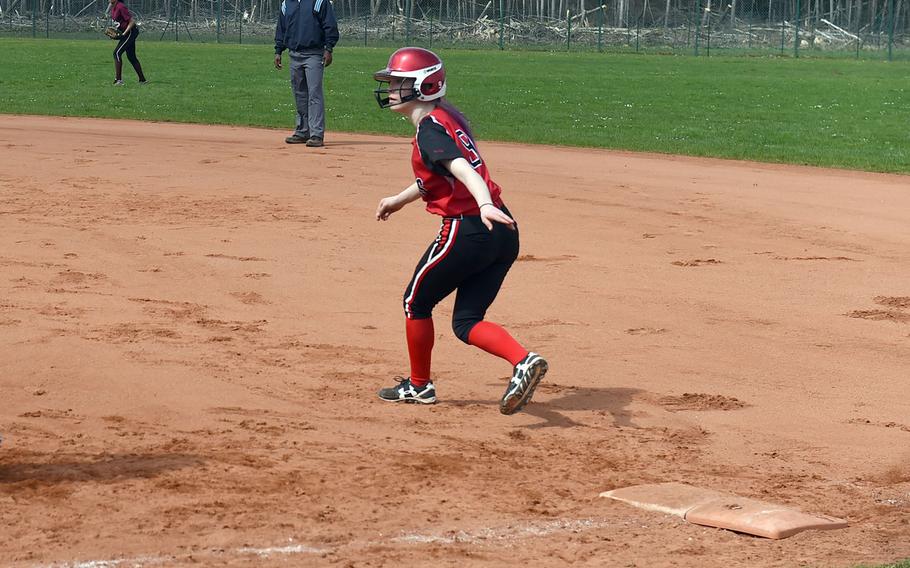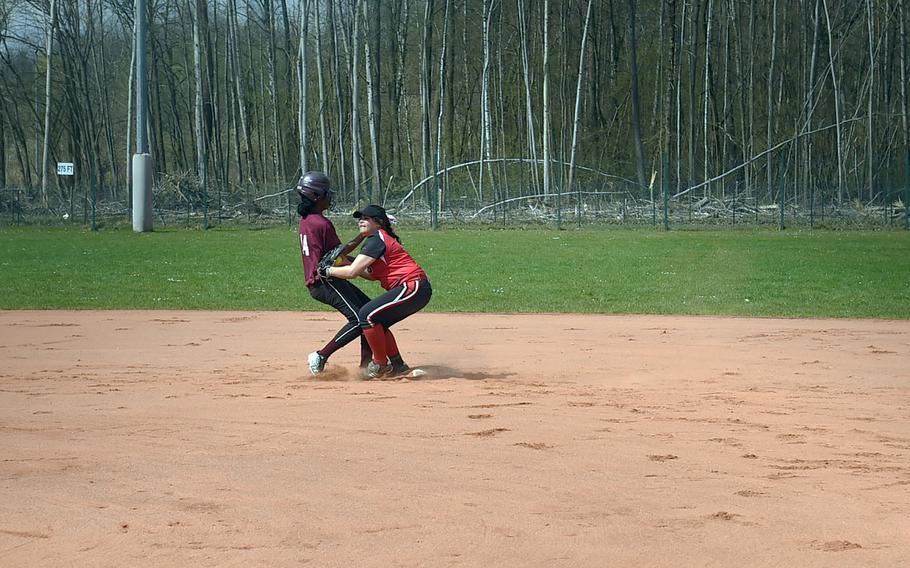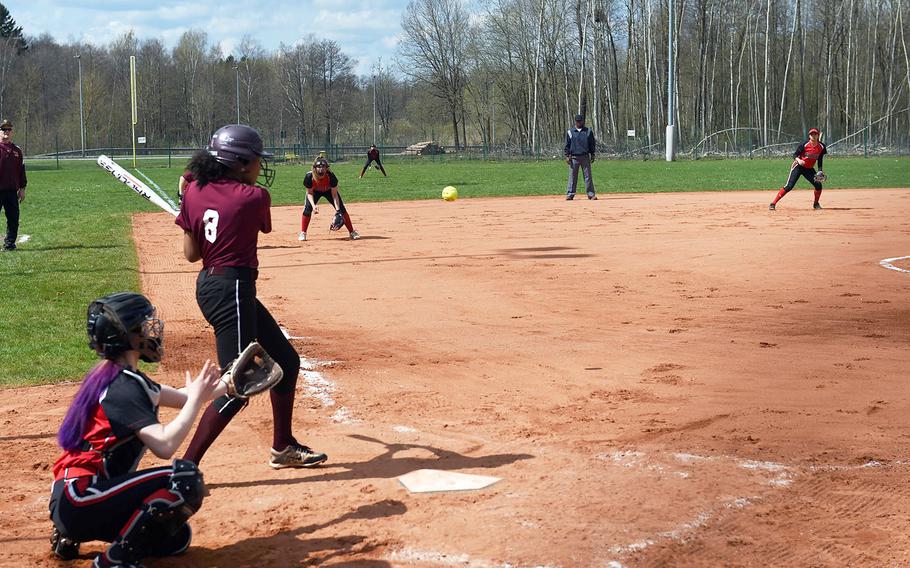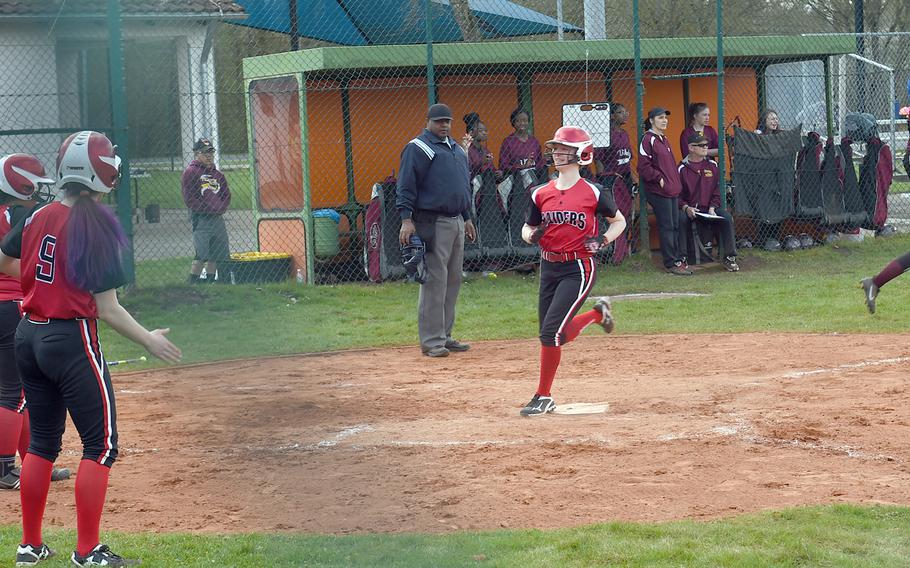 VILSECK, Germany – Kaiserslautern and Vilseck each came away with a victory and a loss in a doubleheader Saturday.
It looked like Kaiserslautern was going to run away with both games, after the more experienced Raiders beat Vilseck 13-2 in the first game, but the Falcons rallied themselves between the two games, and came back strong. The second matchup was much more neck and neck, ending in a 14-11 Vilseck victory.
The Raiders have played one other doubleheader this season, but the games were the first for the Falcons.
"We were a little jittery and couldn't relax enough to just play ball in the first game," Vilseck coach Jim Hall said.
The Raiders had some solid at-bats in the first game by several players. Mariana Conklin shined the most, with four runs batted in.
Conklin also had an outstanding dive to catch a hard and fast ball near second base.
"We all batted great that first game," Raiders coach Jesse Costa said. "The pitching was good; the fielding was good. I think we did a good job."
But the Falcons did not let the loss get to their heads. The next game the team relaxed and hit much better.
"We grew a lot after that first game," Hall said. "I'm really proud of how we handled that first loss and came back to win the next game."
Vilseck scored six runs in its first inning and kept up the pressure throughout.
One highlight defensively was when Vilseck's Grace Pedersen jumped over a teammate with an outstretched arm and just barely caught a fly ball in the second inning.
"It felt amazing. It was one of the coolest things I've ever done," Pedersen said. "I felt like I was on ESPN's top softball highlights!"
The game was briefly interrupted when high winds converged on the field, producing a freak sand storm of infield clay, but once it died down, the Falcons kept winning.
Freshman Brianna Kloeckl pitched six innings, and struck out several Raiders.
"She pitched a great game. I think she did really good," Hall said.
Kaiserslautern's Phoenix Whisennand, who hit a home run with two Raiders teammates on base, thinks her team may have let their early win get to their heads.
"We kind of fell off the second game, and got too comfortable," Whisennand said.
The Raiders almost caught up near the end of the game when Kaiserslautern's Abby Young hit a double. But their rally fell short.
"We were worried at the end there, because they were pushing us, and wouldn't let up," Hall said. "They've got a good team."
Twitter: @Marty_Stripes