Raiders cross Alps and conquer Italian foes
by
Kent Harris
May 11, 2018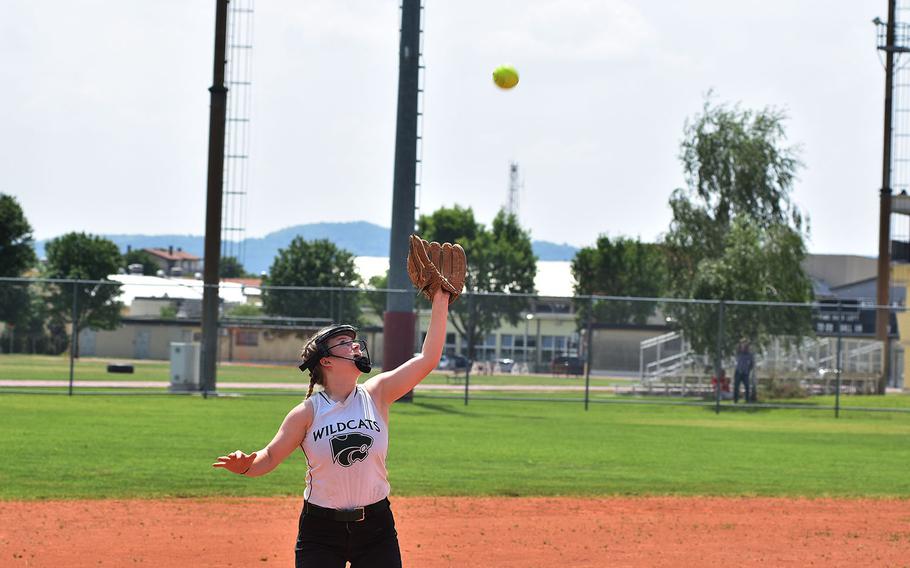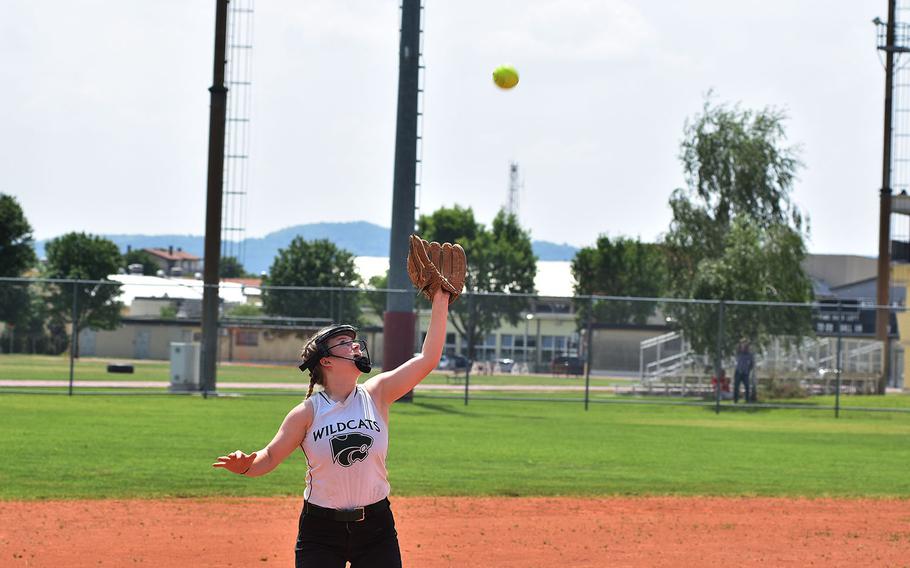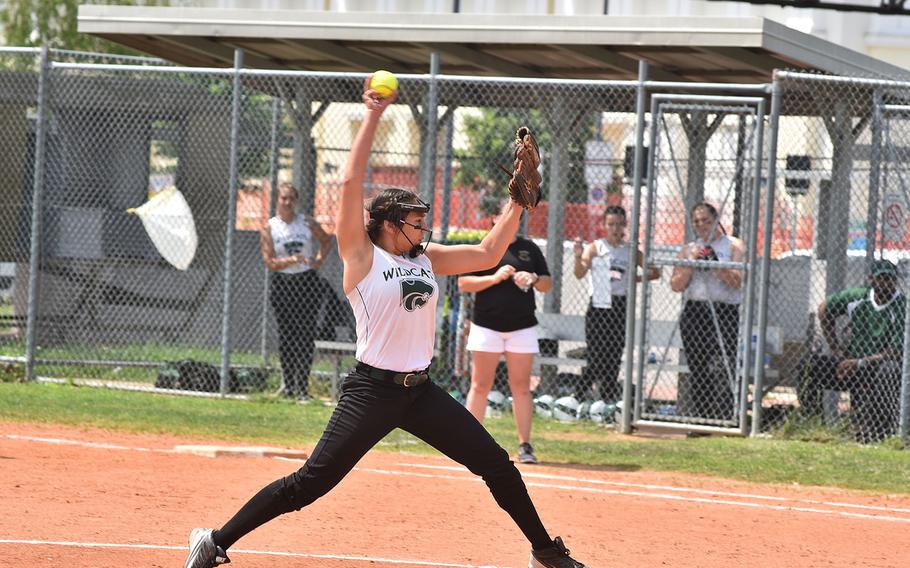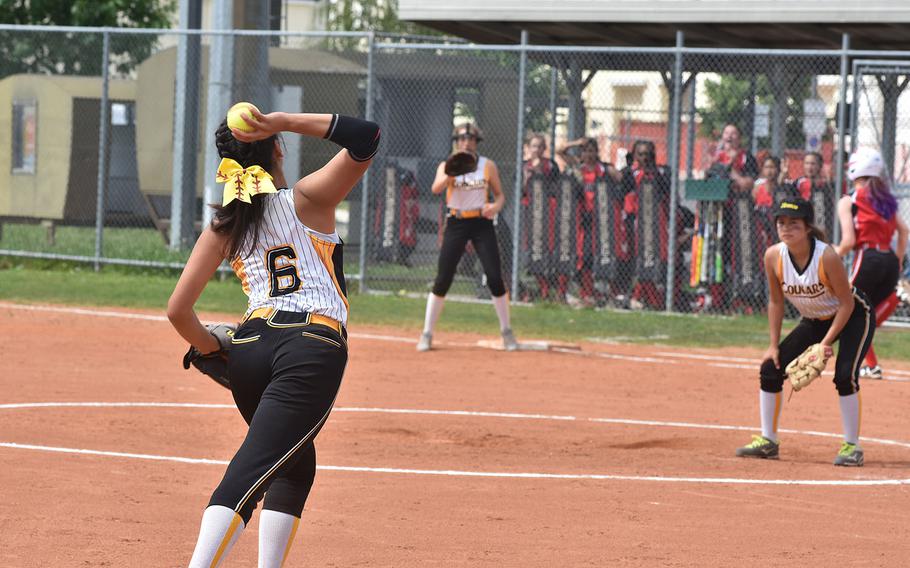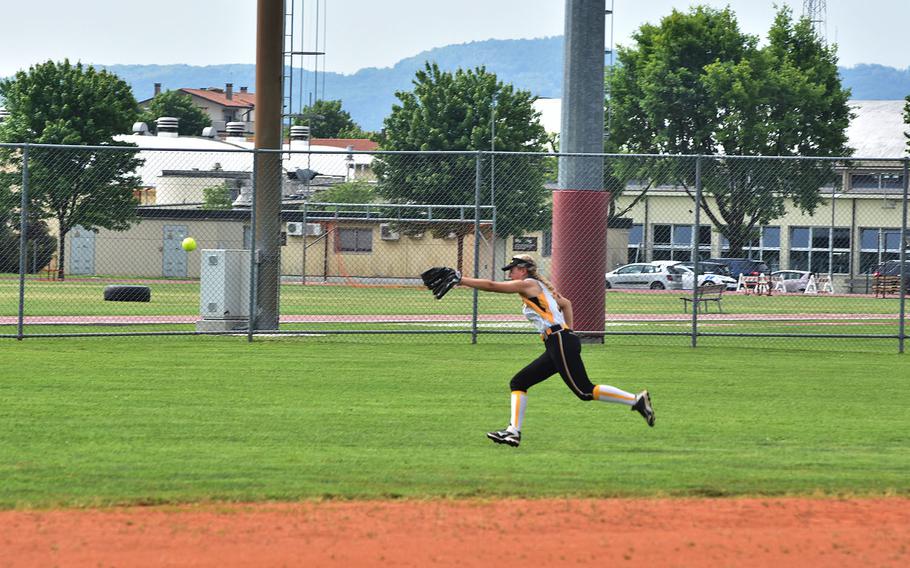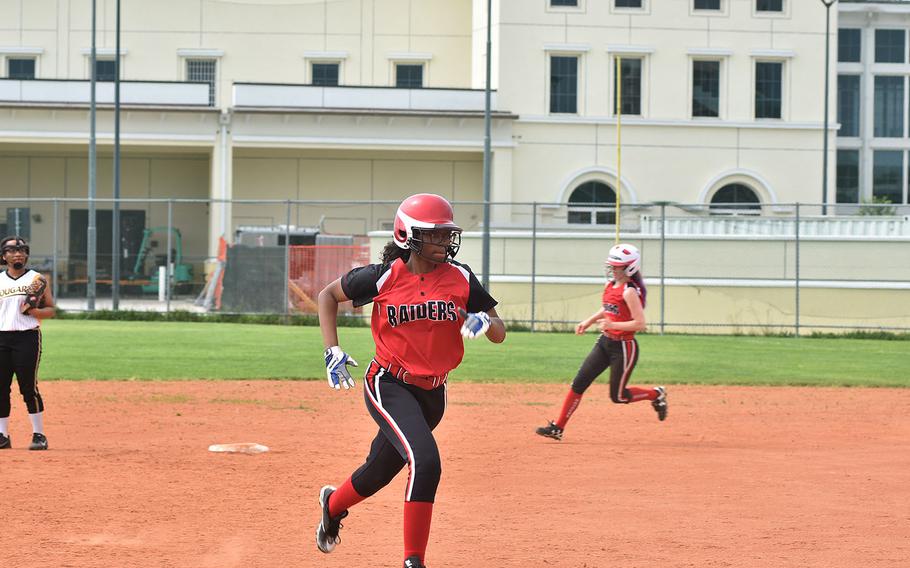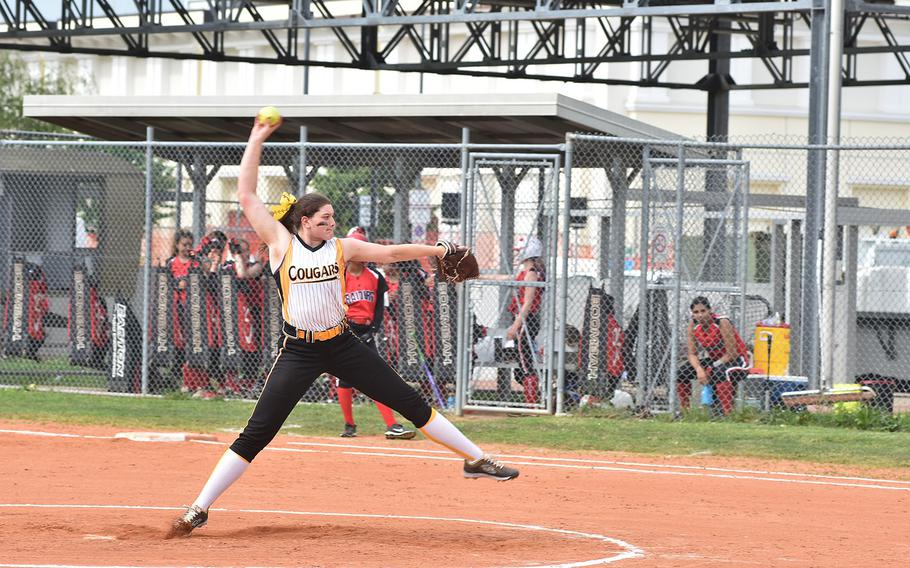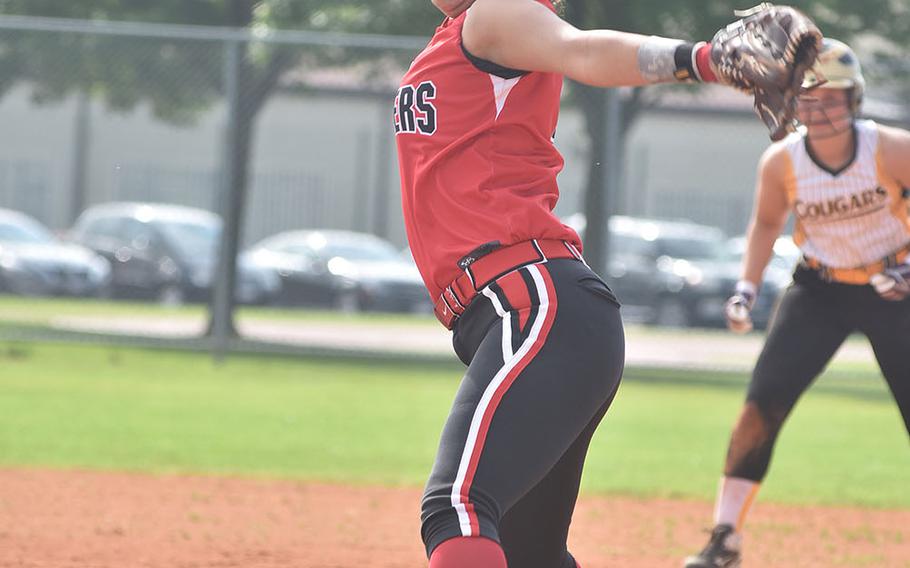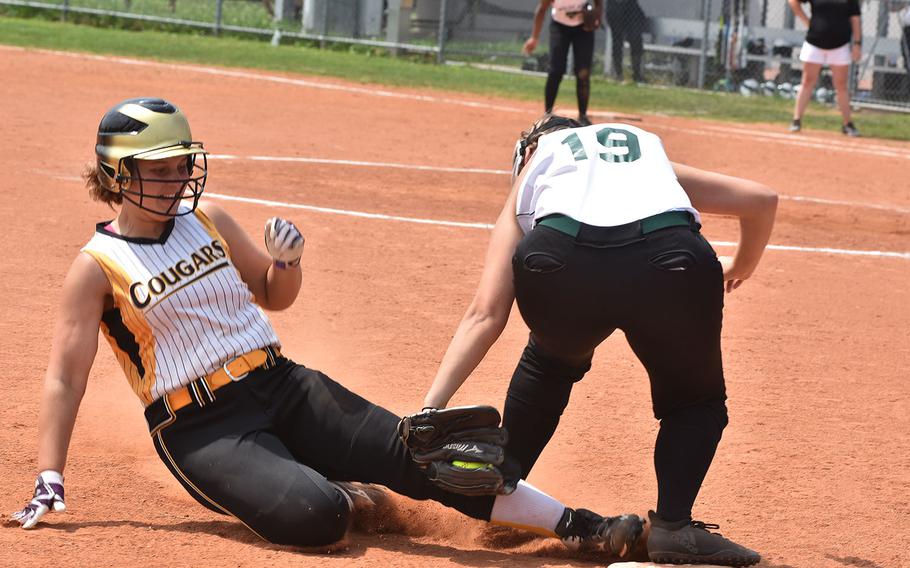 VICENZA, Italy – The black-and-red clad Kaiserslautern Raiders lived up to their names Friday, pillaging a pair of wins and leaving their Italian foes a little black and blue.
"Best team we've seen so far," Vicenza coach Bryan Morvay said after watching the Raiders down his team 24-3.
The Cougars then defeated Italian rival Naples 15-8, before Kaiserslautern routed the Wildcats 21-3. The three teams are set to match up again on Saturday.
Kaiserslautern currently sits in second in the Division I standings behind unbeaten Ramstein at 6-2, with losses to Stuttgart and Vilseck. The Raiders play the Royals next weekend to end the regular season.
"This might be the best shot we have at them," Raiders coach Jesse Costa said. "We have a really good chance at making the championship game."
Kaiserslautern was nearly flawless in the field. The Cougars and Wildcats – with 37 errors combined on the day – were not.
"We know what we have to work on," Naples coach Amy Driscoll said, shaking her head.
Kaiserslautern 24, Vicenza 3: Raiders ace Ally Alamos starred on the mound and at the plate, limiting the Cougars to only one hit and scoring four times and driving in three more herself. She got help from the Whisennand twins – Chloe and Phoenix – who each had three hits, scored four times and drove in three runs.
The game got out of hand in the second when Kaiserslautern turned a two-run lead into a 10-1 advantage, thanks to four Vicenza errors and a couple hits. The Whisennands each homered in a five-run third, and the Raiders tacked on nine more runs in the fourth in part due to another handful of Cougar errors.
Vicenza 15, Naples 8: The Cougars trailed 7-6 entering the bottom of the fifth when the Wildcats allowed nine runs with the help of seven errors.
"We work on fielding all the time in practice," Driscoll said.
Her team was a bit short-handed due to AP testing and should get some relief on Saturday with a few late arrivals.
Chloe Miller took the hard-luck loss on the mound and had three hits for Naples. Bethany Williams had three of Vicenza's 10 hits.
Kaiserslautern 21, Naples 3: Following the only scoreless inning of the day, the Raiders scored nine times in the second to begin the rout. Abi Young had a two-run double and Alamos a two-run single.
Mariana Conklin's two-run double was the key hit in a five-run third. And Victoria Jackson's grand slam capped the scoring in a seven-run fourth.
Thanks to the trip to Italy and a pair of games against Lakenheath, the Raiders will enter the European championships May 24 having already played every other team in the division, a rarity in DODEA-Europe softball.