Raider boys mount successful comeback after girls fail to do so
by
Gregory Broome
December 6, 2019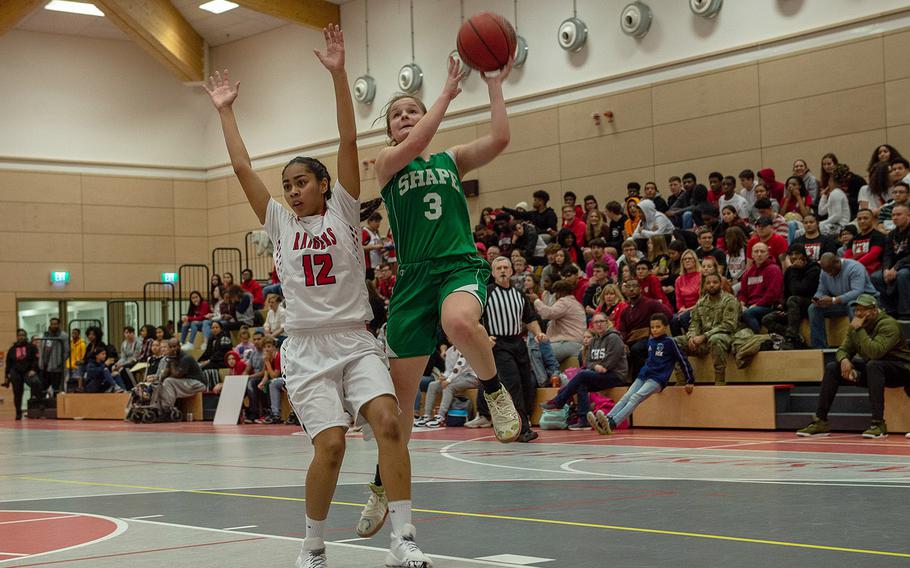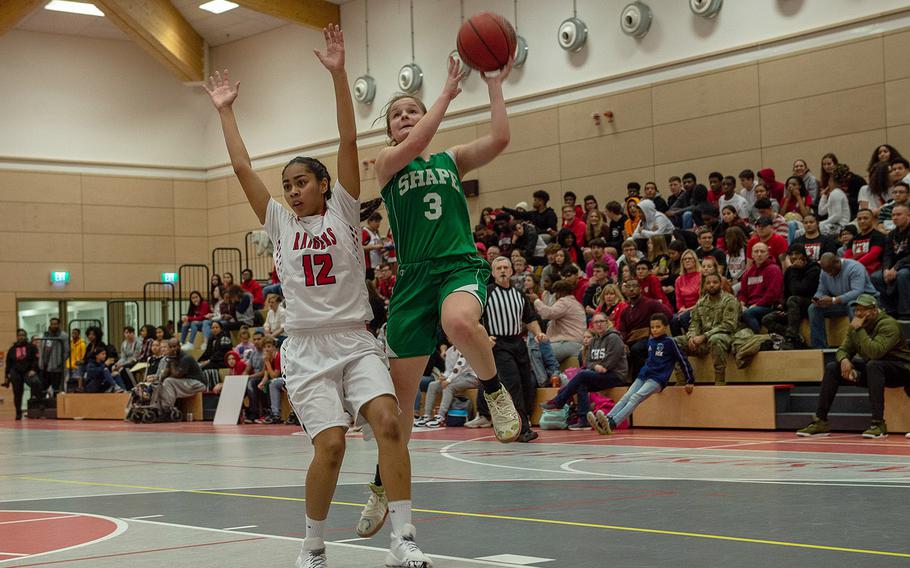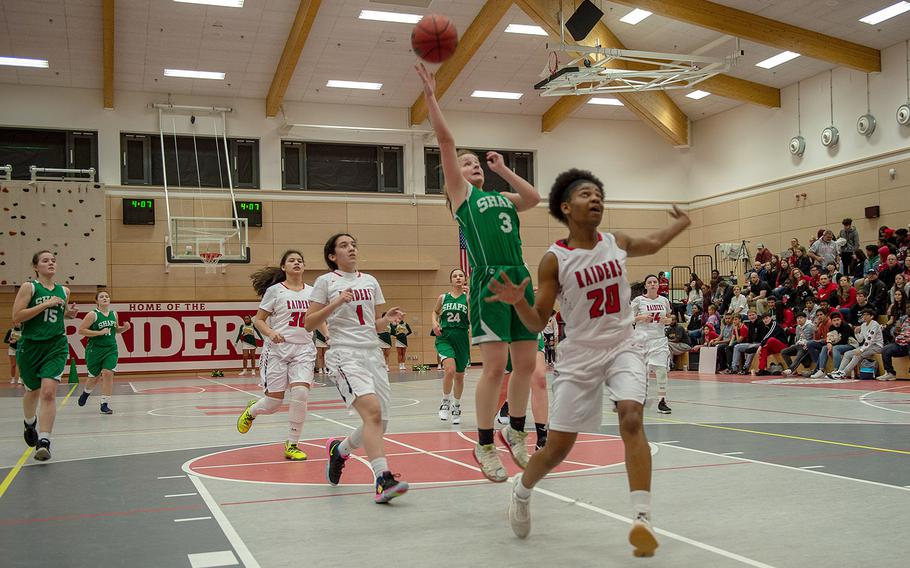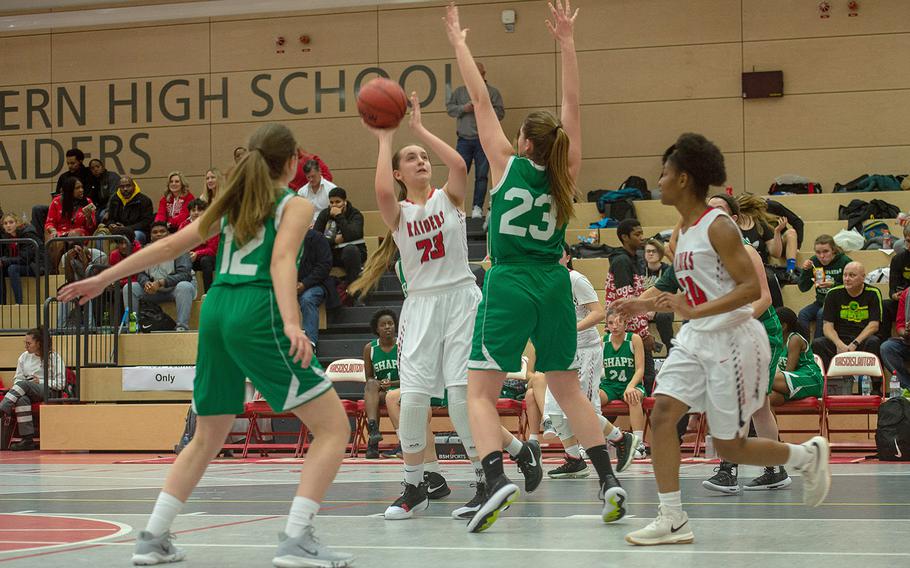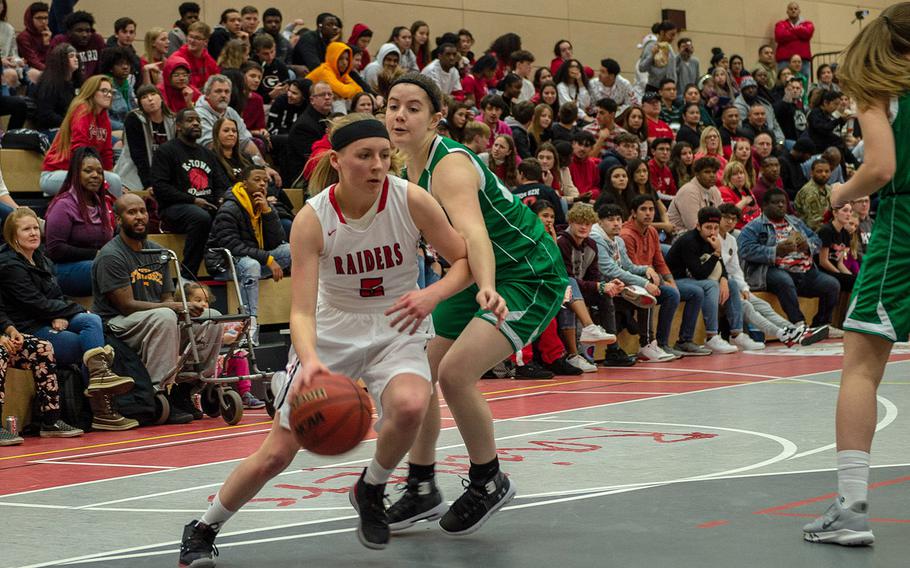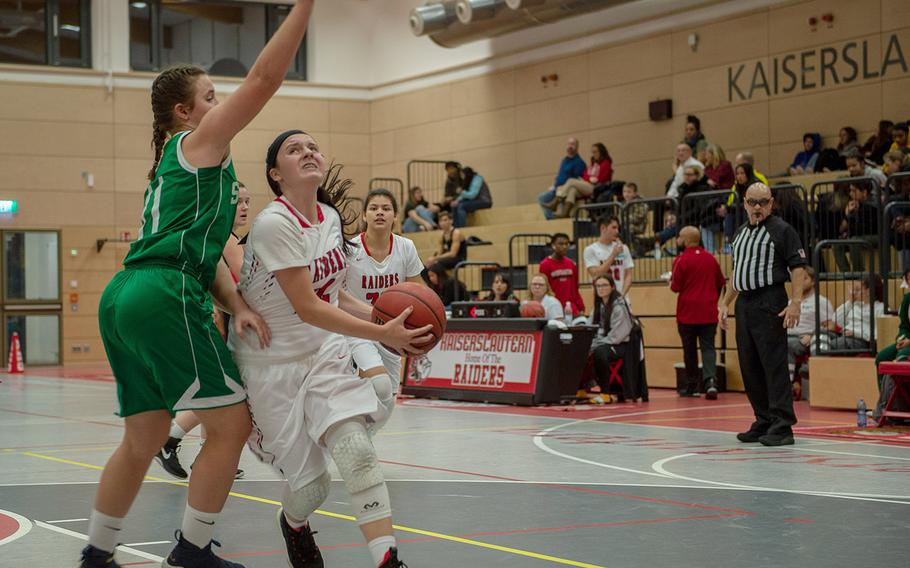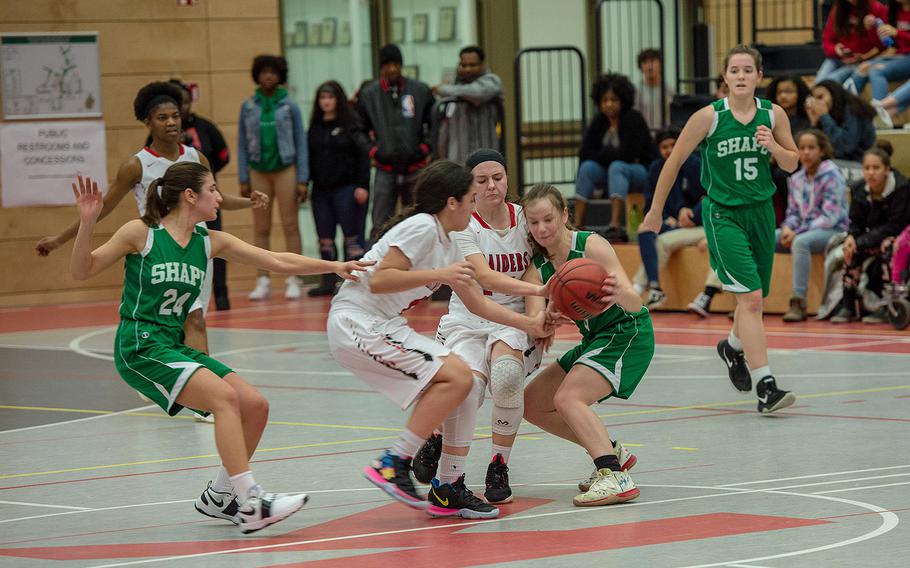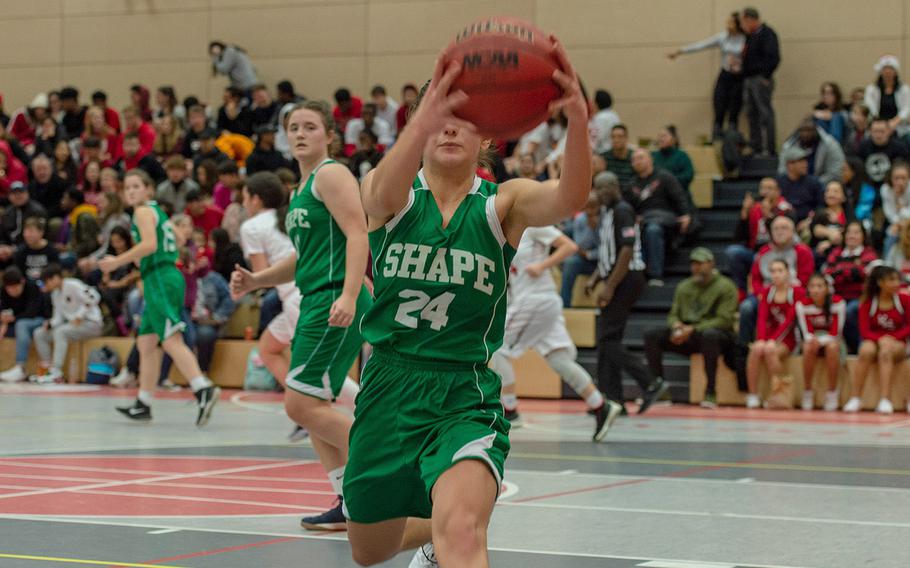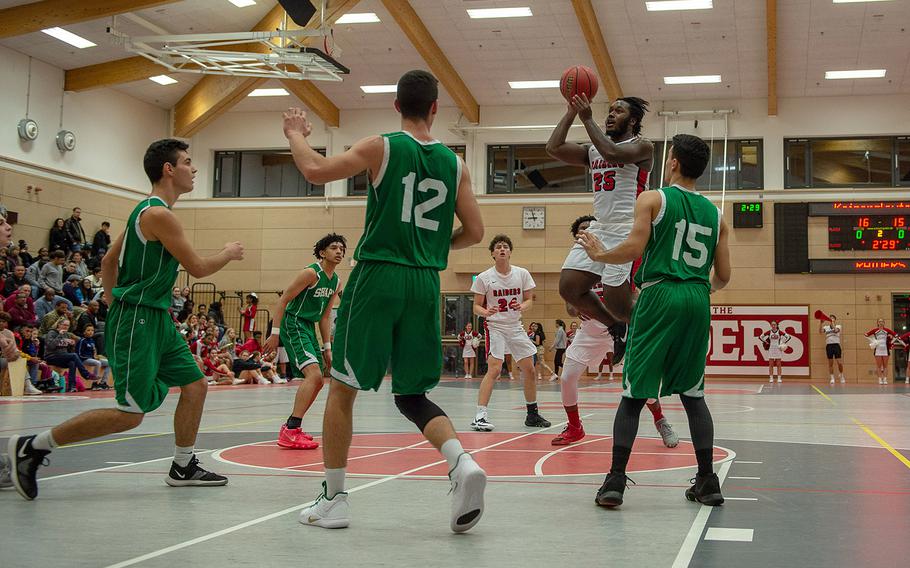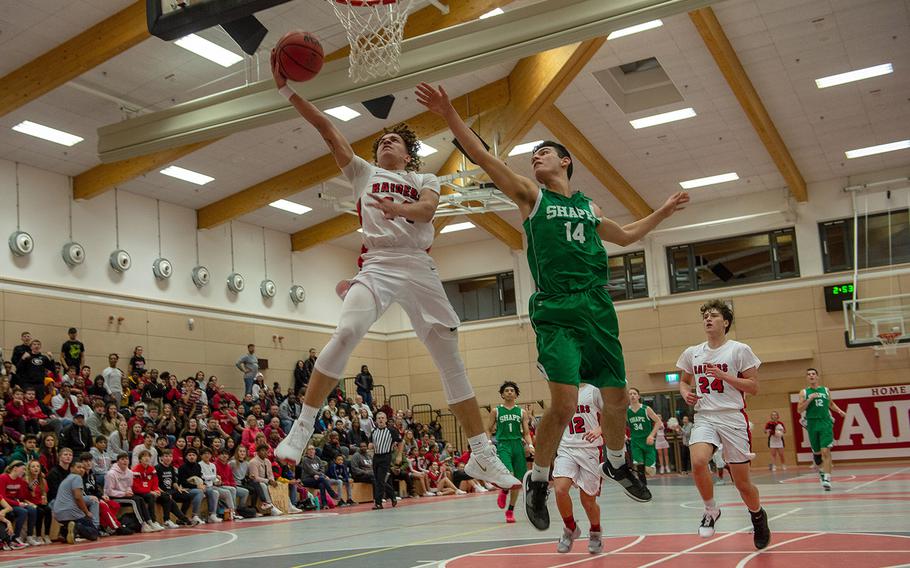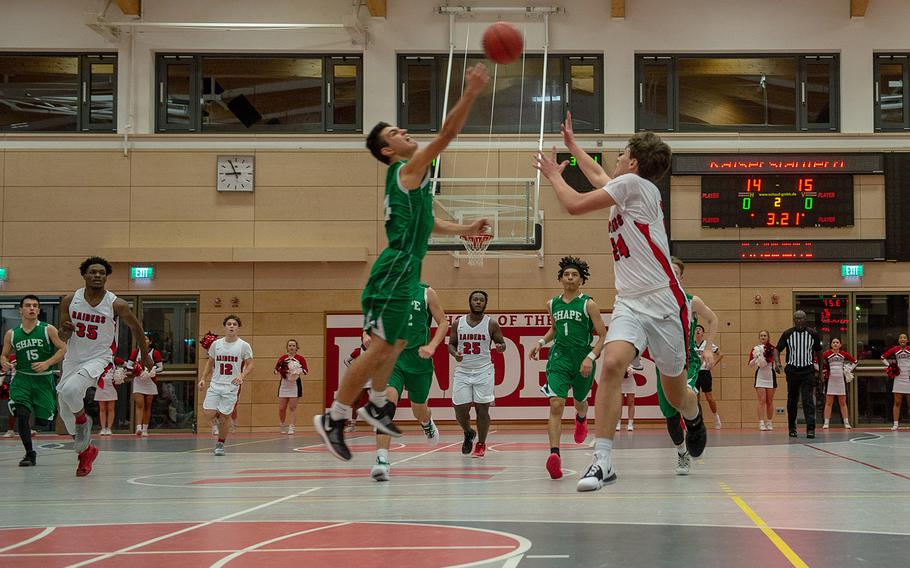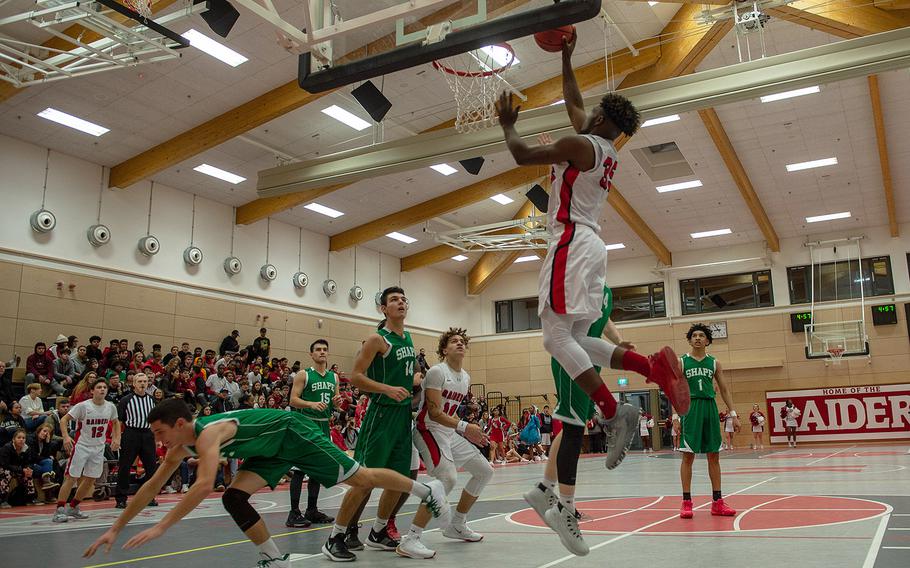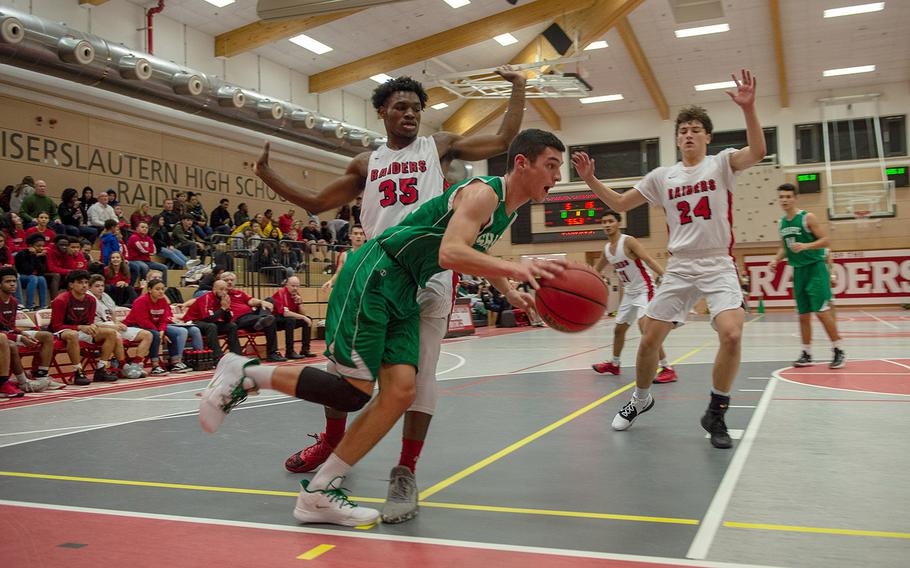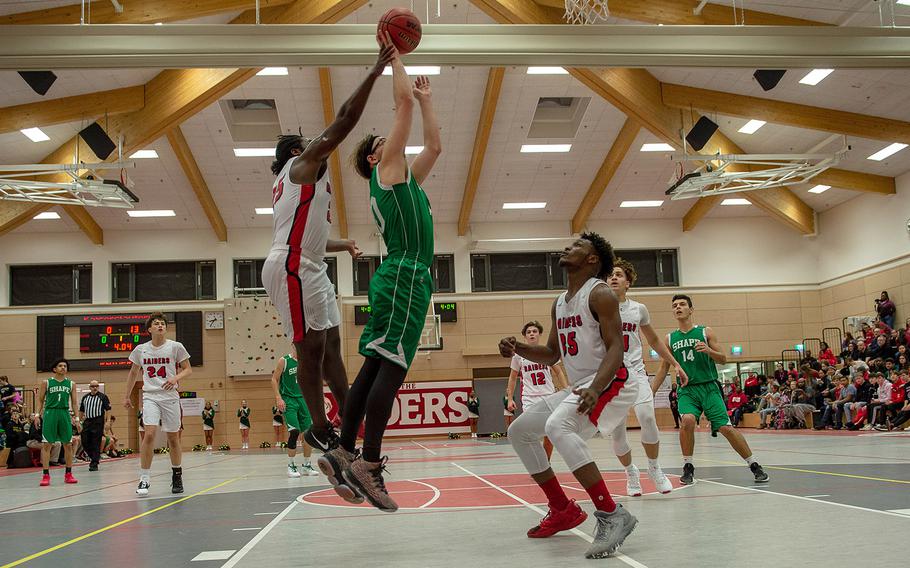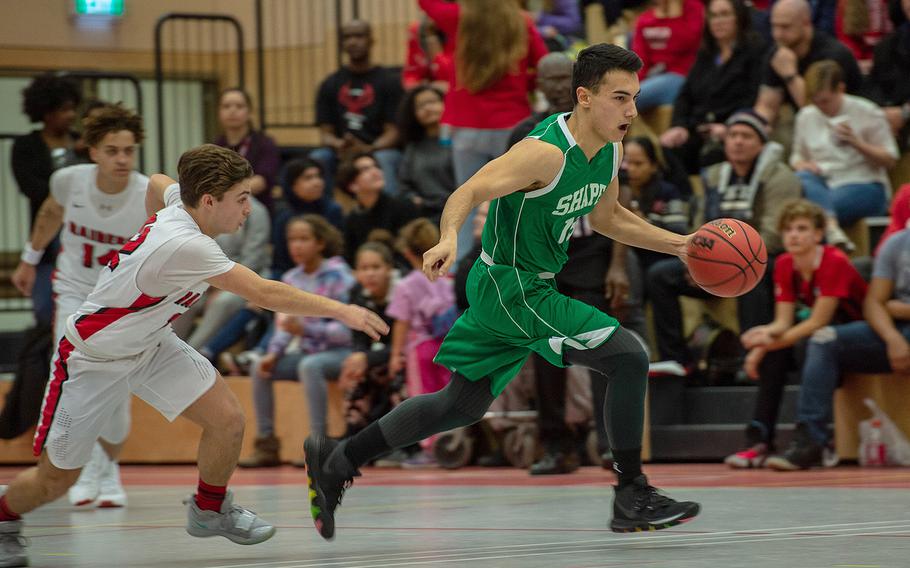 KAISERSLAUTERN, Germany -- Each school claimed a win Friday night at Kaiserslautern High School as the host Raiders and visiting SHAPE Spartans opened the 2019-20 DODEA-Europe basketball season with a spirited girls and boys doubleheader.
GirlsSHAPE 45, Kaiserslautern 40: The Spartans kept their composure down the stretch to secure a season-opening victory.
SHAPE held a comfortable lead for much of the second half until Kaiserslautern sharpshooter Rebecca Moon made things interesting with a pair of late three-pointers. Those long balls, combined with a problematic full-court press, brought the Raiders to within three points with just over two minutes to play.
But SHAPE senior Gabi Shultz, the coolly confident point guard who had orchestrated the Spartan attack all evening, was ready with a response, calling for and flawlessly executing an archetypal pick-and-roll with forward Elena Vascos-Lavere. The point guard dribbled around the pick, waited for her teammate to break free and delivered the precise assist, setting up Vascos-Lavere for a short jumper to restore a two-possession lead that would hold up as the final margin.
"That one felt nice," Shultz said, referring to the pick-and-roll as "the basics" of basketball and explaining that she and Vascos-Lavere have spent ample practice time perfecting the action. "I had all my trust in her."
The Spartans as a whole had to believe in each other as their lead began to dwindle.
"Obviously I think we're all aware of the score...It got a little close," Shultz said. "I think that just motivated everyone a little more to finish the game.
"As a team we brought each other back."
Shultz scored all of her team-high 14 points in the first half. Vascos-Lavere scored all 10 of her points in the fourth quarter, producing all but two of her team's points in the final quarter.
Moon led all scorers with 17 points, including four total three-pointers, while Audrey Elisondo added 13 points for the Raiders.
BoysKaiserslautern 56, SHAPE 32: The Raiders overcame a disastrous start to earn a split for the host school.
The hot-shooting Spartans raced out to a sudden double-digit advantage behind an early outburst by Paulos Atmatizidis, who stroked a pair of open three-pointers to begin the scoring. The lead reached 13-0 before Tre Dotson produced Kaiserslautern's first points on a driving three-point play with three and a half minutes left in the first quarter.
That early run was the extent of the good times for SHAPE, which struggled from the perimeter the rest of the way and couldn't come up with an alternative method of manufacturing offense. Kaiserslautern, meanwhile, settled in and steadily outclassed the Spartans, taking its first lead on a steal and breakaway layup by Brandon Morris and pulling ahead by double digits on a series of second-half three-pointers by Isaak Pacheco.
Raiders coach Corey Sullivan was pleased with how his team identified and eventually neutralized the SHAPE threat from long range and praised his squad's rebounding and ball movement.
"I think we just were tight when we came out," Sullivan said. "We loosened up a little bit and played our basketball."
Pacheco led all scorers with 21 points, while Dotson added 19 and Morris chipped in 12.
broome.gregory@stripes.com Twitter: @broomestripes