Pro baseball teams said to have eyes on Patch senior
by
Rusty Bryan
September 29, 2010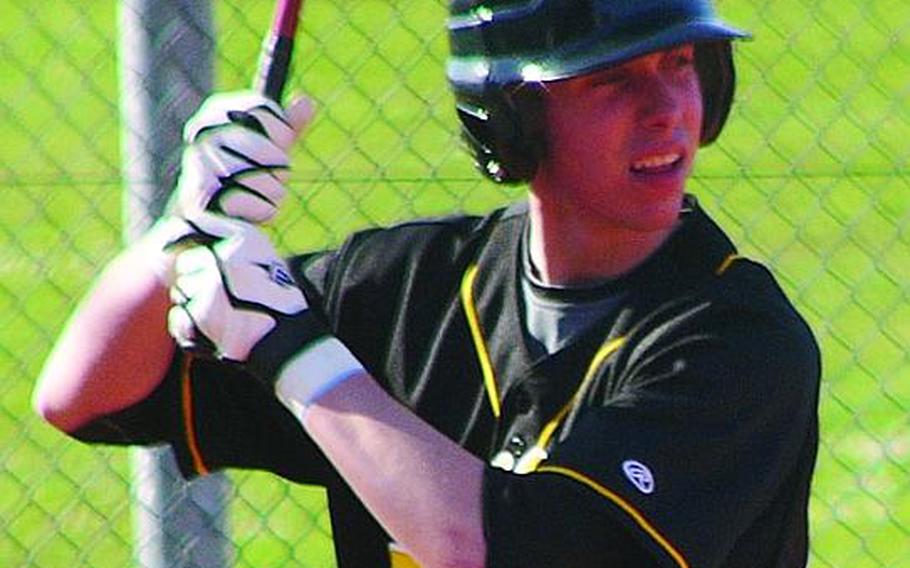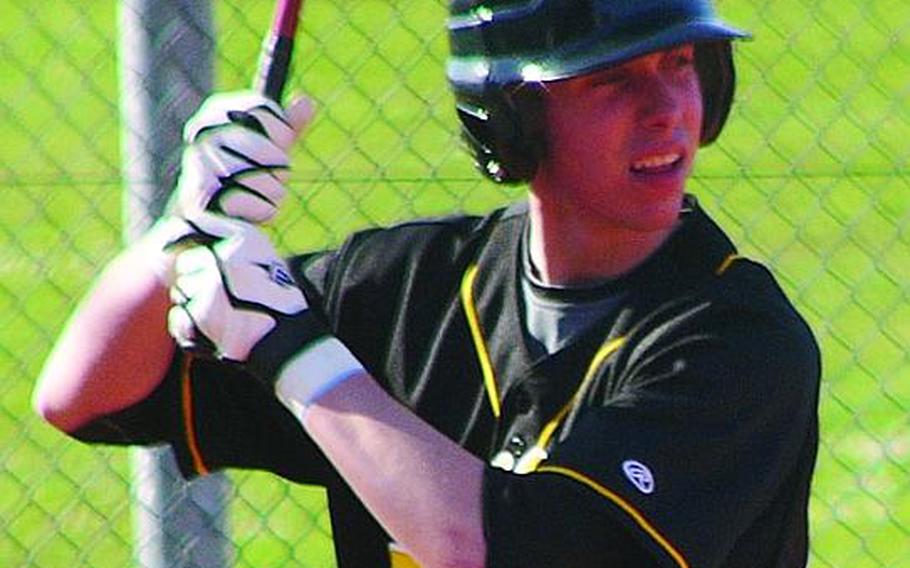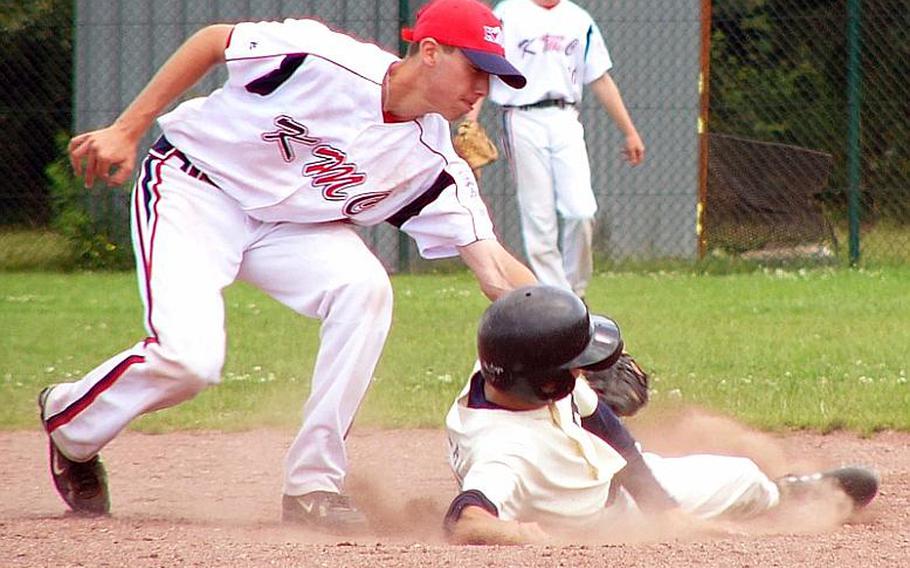 There's a reason Patch senior Cavan Cohoes, a European semifinalist two years ago, isn't playing tennis this season.
He's got bigger fish to fry.
Lots bigger.
Cohoes, an All-Europe shortstop who batted .446 and compiled a fielding percentage of .925 last spring, is using his spare time this fall preparing to play baseball on a far grander stage in 2011 — either as a pro or for NCAA Division I Ohio State.
It's a choice he'll make this June, and it's based on solid offers.
"I've verbally committed to play for Ohio State," Cohoes said by telephone Monday. "They told me that as of now, I'm their starting shortstop."
Unless, that is, Cohoes, who made the most of some Ohio baseball camps and an appearance at an international tournament in Florida last summer, decides instead to follow his lifelong dream and turn pro.
"He will be drafted in the 2011 Amateur Draft," Atlanta Braves' international scout Chris Davis said in a recent e-mail to Stars and Stripes. "He has received serious interest from the New York Yankees, Minnesota Twins and Seattle Mariners."
Those clubs refused comment on any of their draft plans, but Cohoes' father, Chris, said a scout for the Yankees is dropping by next week to put the microscope on a prospect rare on either side of the ocean.
According to Davis, Cohoes ran 4.33 seconds in the 40-yard dash — as fast as an NFL-caliber wide receiver — and threw 94 mph on the radar gun during the summer camps.
"The speed and the arm strength," Davis e-mailed, "are the two tools that have the scouts going crazy."
Cohoes isn't going crazy, although few 17-year-olds get the chance to choose the sort of opportunities he's earned.
"I'm overwhelmed, but in a good way," Cohoes said of the options that emerged from his magical summer. "There's really no bad option."
Cohoes, who turns 18 around the time of the draft, said he's preparing to fulfill whatever choice he makes by honing his game and improving his conditioning.
"I go to the gym every day," he said. "I lift (weights) for strength and play basketball for aerobic conditioning. A lot of times, I'll get some teammates together and we'll throw the ball around."
In the meantime, is he leaning one way or the other?
"I'm heavily considering the draft right now," he said. "Since I was five years old, all I wanted to do was be a pro baseball player."
The elder Cohoes said even though he comes from a family with "over-the-top" regard for education, he understands his son's dream.
"A lot of kids want to be a fireman or an astronaut when they're little and then let it go," the elder Cohoes said, "but Cavan has never deviated from wanting to play pro ball."
Part of Cohoes' preparation has involved re-habbing an injured shoulder that cost him his junior year of tennis and limited his pitching in 2009. But that part of the job is over.
"My shoulder is 100 percent," he said.
Even though he might have already accomplished all he can at the high-school level, Cohoes said he's planning to help Patch defend its European Division I baseball crown.
"DODDS baseball really isn't all that bad," said Cohoes, living proof that there are pathways to the top even in the military child's world of frequent moves — some of them to places where competitive baseball hardly exists.
In the meantime, though, he's got to keep his feet on the ground, pushing daydreams of pro baseball into the background while sitting through everyday classes at Patch.
As it turns out, that's no problem.
"My parents do a pretty good job," Cohoes said, "of keeping me focused on what needs to be done."
if(typeof(dstb)!= "undefined"){ dstb();}
if(typeof(dstb)!= "undefined"){ dstb();}
---
---
---
---