DODDS-Europe wrestling
Pools sort out contenders for mat titles
---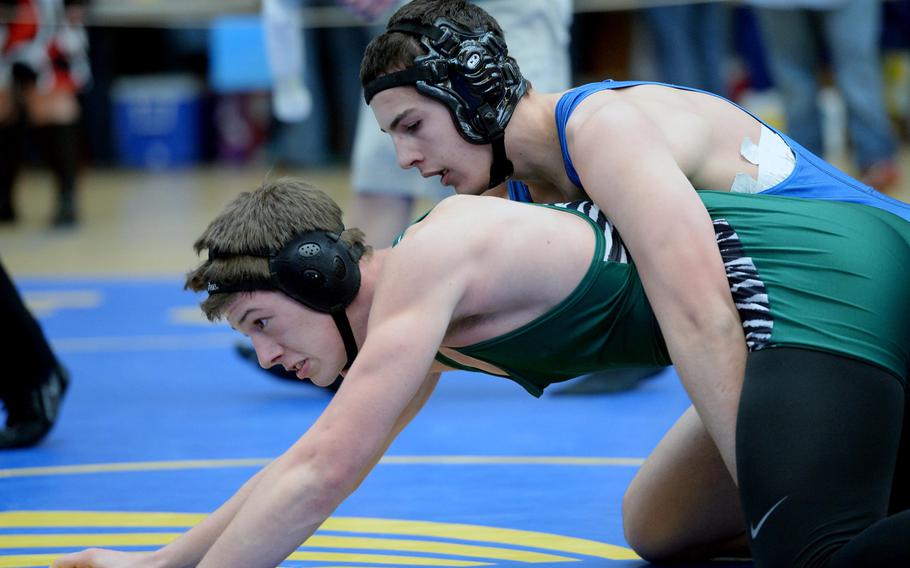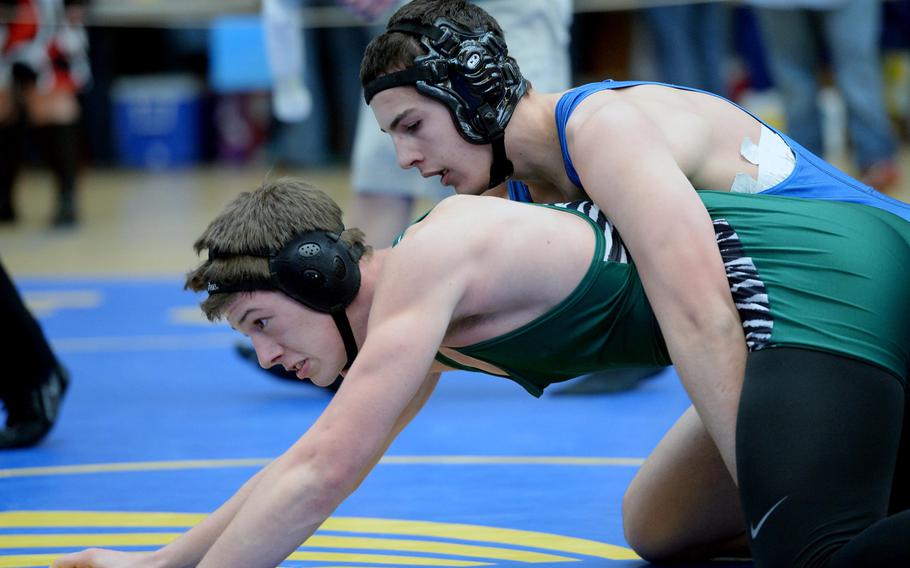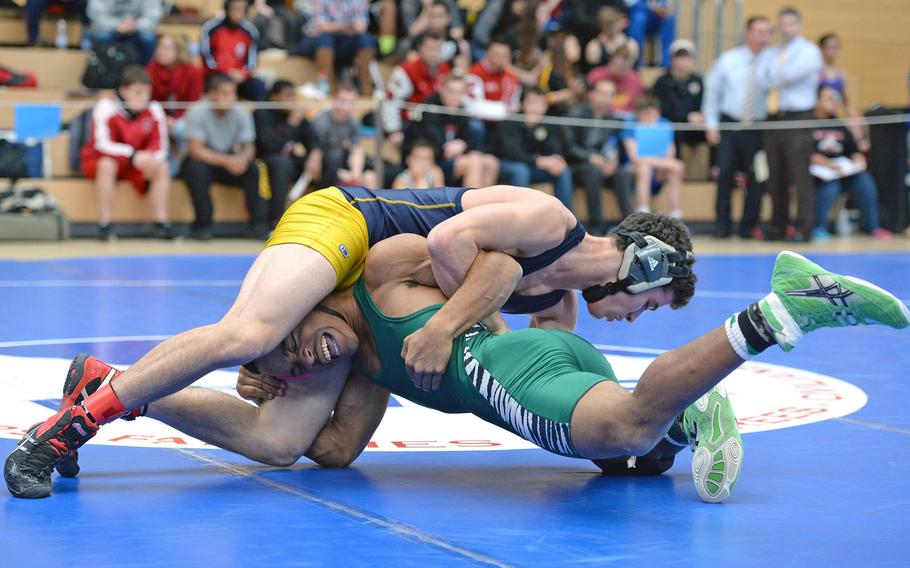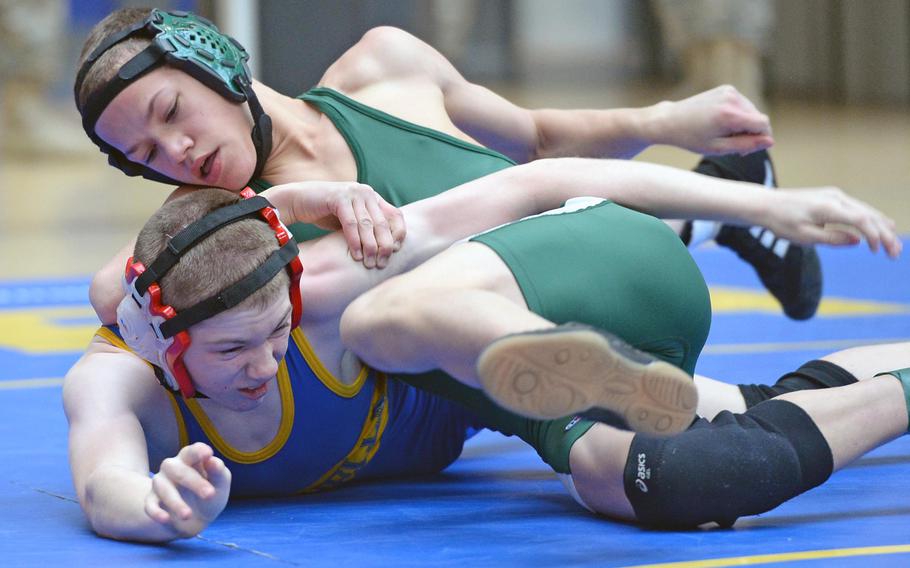 WIESBADEN, Germany – Pins, takedowns and reversals came in flurries Friday as wrestlers from every corner of DODDS-Europe gathered at the Wiesbaden Fitness Center for the first day of the two-day European wrestling championships.
Friday's action featured four rounds of pool wrestling, setting up a busy Saturday that will include the conclusion of pool competition, European semifinals and fifth and third-place matches.
Saturday afternoon, the facility's four adjacent mats will be converted into one main-event centerpiece to stage 14 consecutive European championship matches.
To adjust an old sports adage, you can't win a European wrestling championship on Friday, but you sure can lose it. And while large-school wrestlers and fans from host Wiesbaden and nearby Kaiserslautern, Patch and Ramstein made their presence known, a number of smaller-school contenders are well-positioned for Saturday success after impressive first-day efforts.
Eli Spencer of tiny Turkey school Incirlik competes only against teammates and local Turkish teams throughout the winter, never encountering another DODDS-Europe opponent until the postseason. But Spencer generally makes the most of his opportunities. He finished fourth at 182 pounds at Europeans last year, took top honors in his sectional last Saturday at Kaiserslautern and won all three of his matches Friday.
Though he spends his season wrestling in far more low-key venues, Spencer isn't bothered by the fervent fans and raucous atmosphere found at the European tournament.
"To be honest with you, it doesn't faze me anymore," Spencer said. "I go in and wrestle my match. It usually works out."
SHAPE sophomore Jared Ferguson-LuGrain is back for his second year of European competition after a fifth-place finish at 106 pounds last year. He won all four of his 113-pound matches Friday.
"I came in ready, focused," Ferguson-LuGrain said. "Some mistakes here and there, but nothing that you can't fix. I'm going to come out tomorrow and try not to make those same mistakes."
Ferguson-LuGrain said the expanded competition presents fresh challenges at the European tournament.
"There's a lot of variety here," the Spartan said. "Different techniques, different styles that they like to wrestle. So you have to adapt."
While individual championship matches are of primary interest, the team points race represents an interesting subplot to the event.
Ramstein broke Patch's four-year hold on the Division I team title last season, but Patch has roared back behind superior depth and a number of potential weight-class champions and points-earners, each of whom survived day one unscathed. Panther Jaden Fields, the reigning 138-pound champion, dominated the 145-pound ranks with four straight pins Friday.
Twitter: @broomestripes
---
---
---
---