Perry earns fourth title in row
by
Mark Patton
July 30, 2010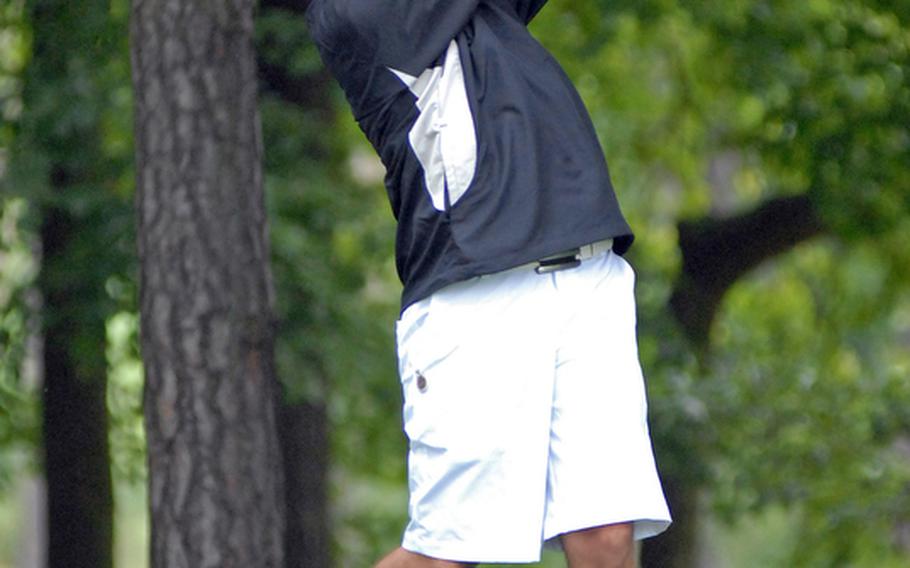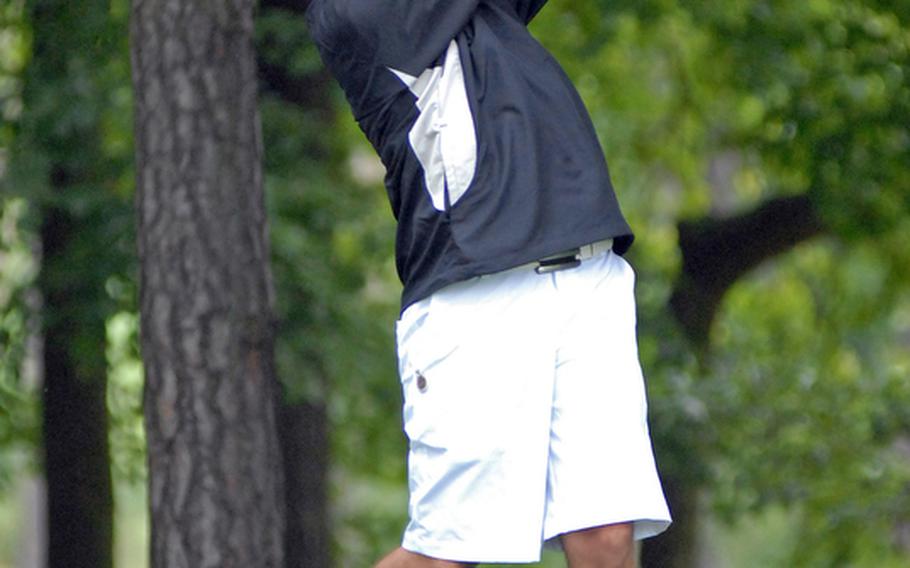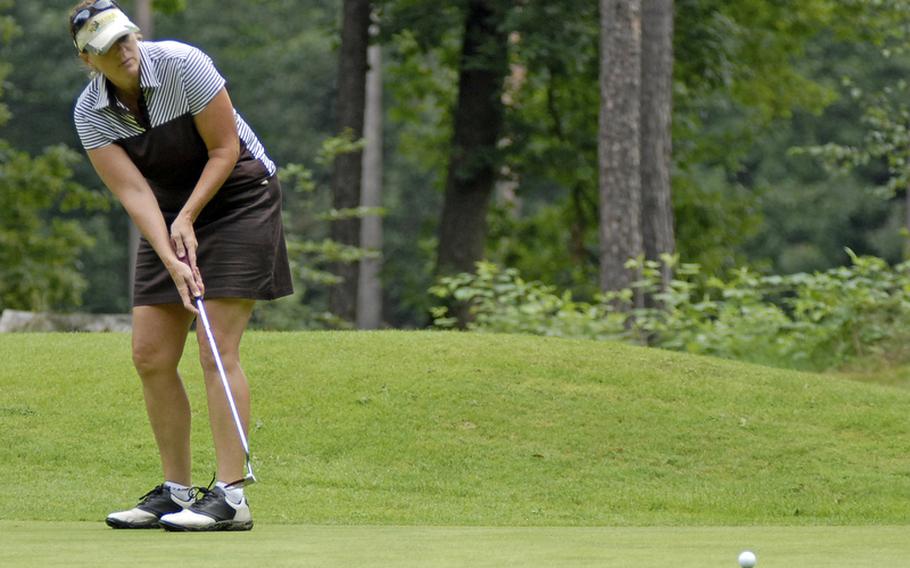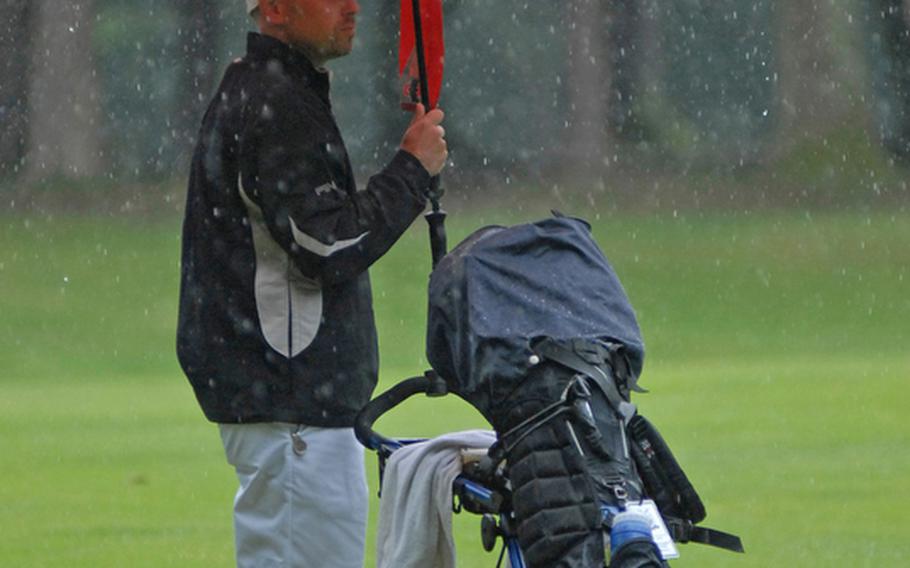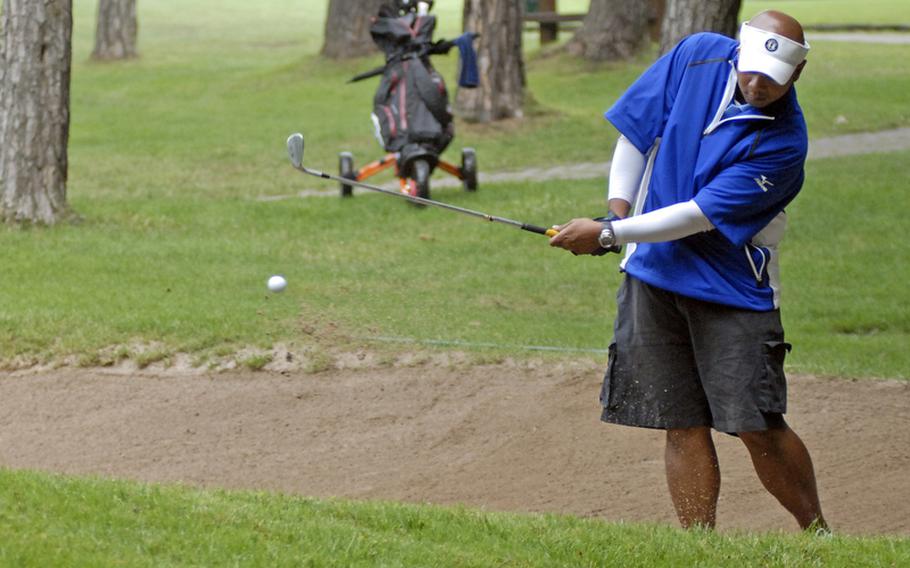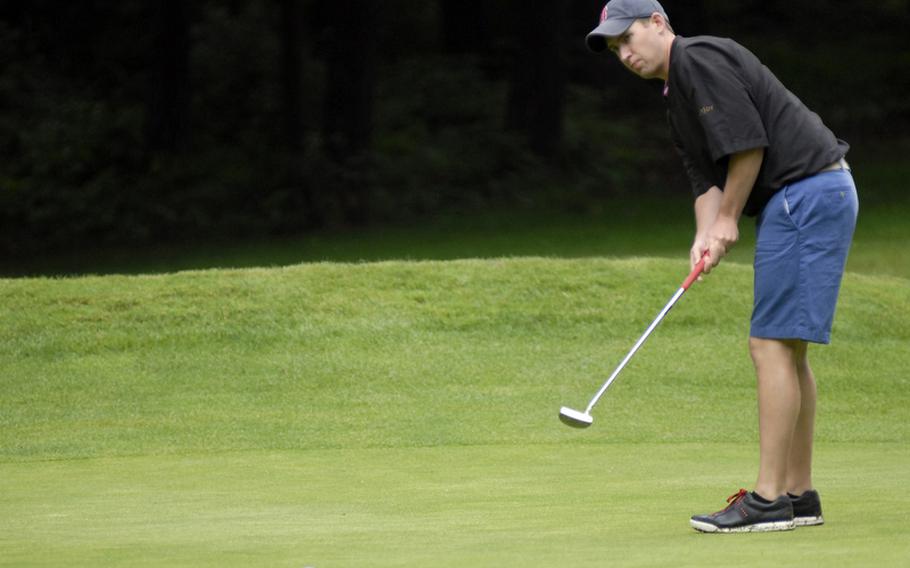 RAMSTEIN, Germany — Not even Mother Nature could slow down Jason Perry as he fought through lightning delays and downpours en route to his fourth consecutive U.S. Air Forces in Europe golf championship Thursday at Ramstein Air Base's Woodlawn Golf Course.
The master sergeant from Ramstein held off newcomer JP Hansen, a staff sergeant from Ramstein, by shooting a 2-under par round in the final round of the three-day tournament. The win earned him a spot in the Air Force golf championships at Langley, Va. in October.
After trailing Perry by three strokes after day one, Hansen cut into the lead on the second day and left himself only two strokes back going into Thursday.
But momentum switched back into Perry's favor early in Thursday's round.
Perry birdied the first two holes of the final round, while Hansen missed a short birdie putt on the first hole.
"That set the tone of the whole round for me," said Hansen.
Hansen shot a 77 on Thursday, compared to Perry's 68.
"In my head, 67 was what I wanted to shoot, I just couldn't get it done today," said Hansen.
Perry credited his play on the par 5s as a key to his tournament success. He shot 5-under par for the tournament on the longer holes.
"I just wanted to challenge myself, it's different playing in these tournaments than playing with the boys on the weekend," said Perry.
On the women's side, there were no losers as both women golfers in the tournament won their respective groups.
Tammy Cobb, a lieutenant colonel stationed at Ghedi Air Base in Italy, won the women's open category with a three-day score of 290 and Pam Lewers, a civilian worker at Ramstein, won the women's master's group with a score of 306.
"It's a beautiful course, but it's challenging when it's wet," said Cobb, who hopes to see more women in next year's competition.