Panthers cross the Alps, sweep Aviano, then head home
by
Norman Llamas
March 30, 2019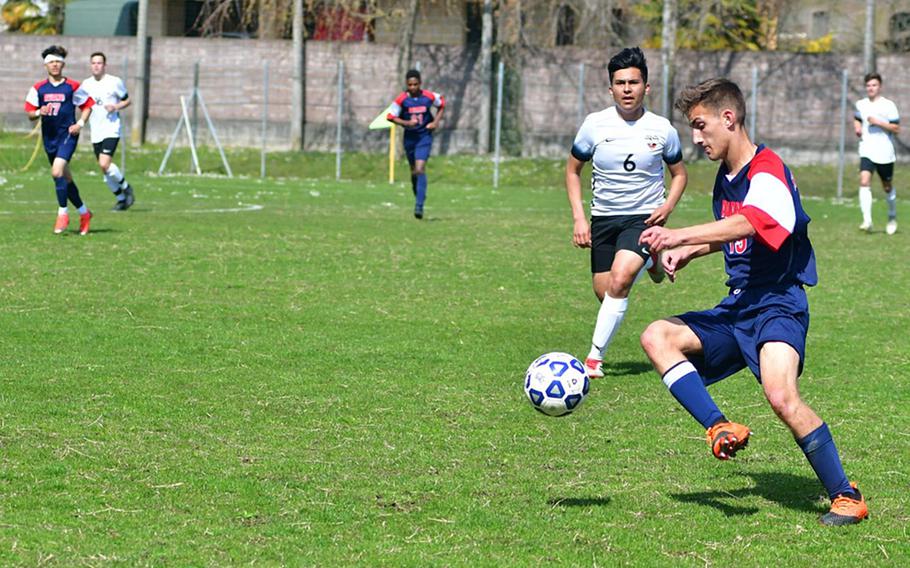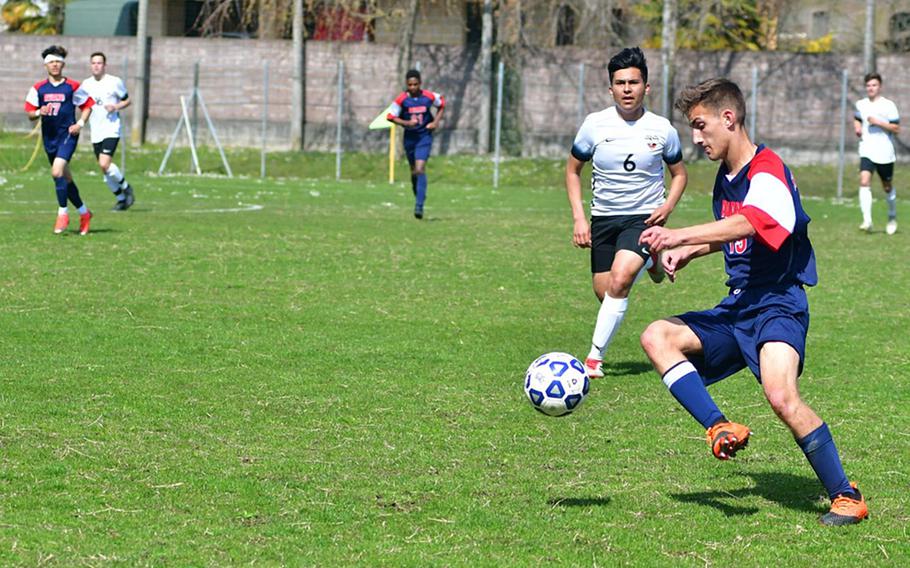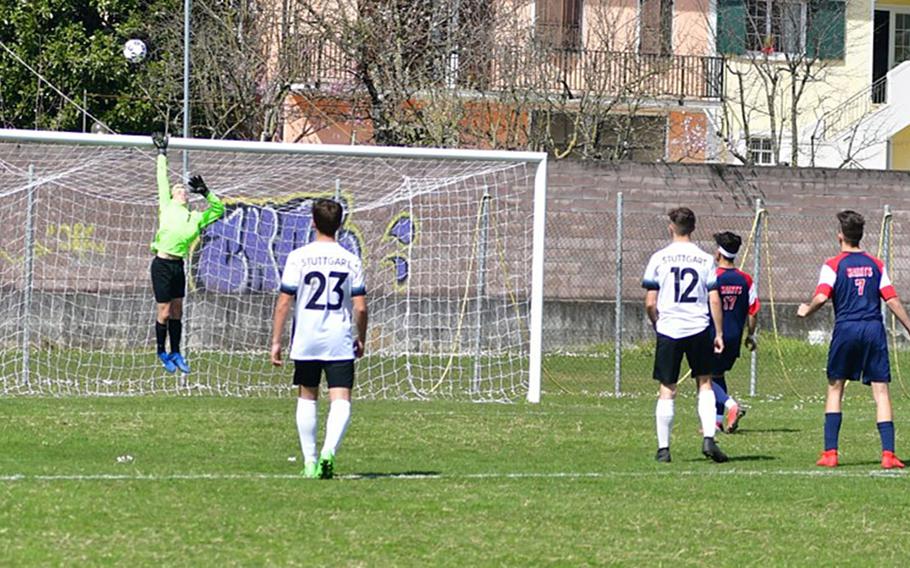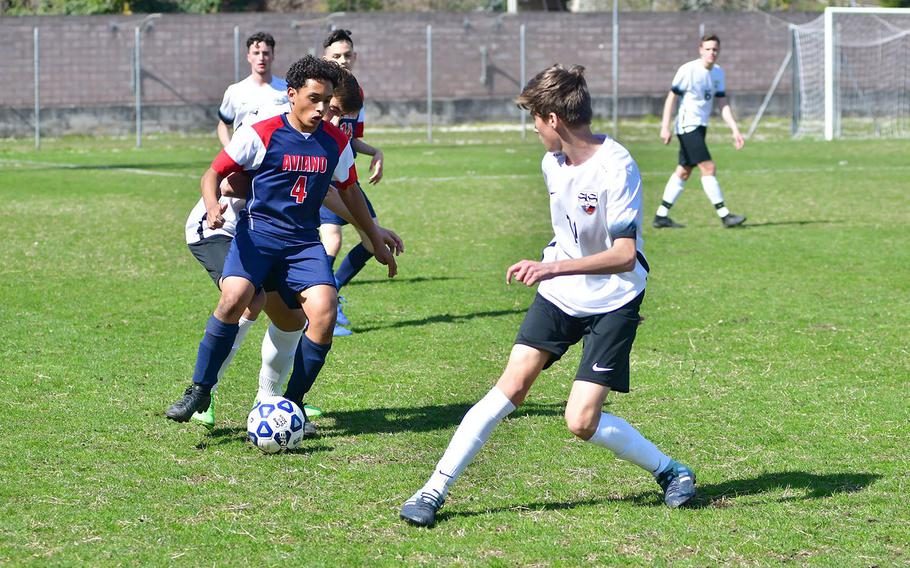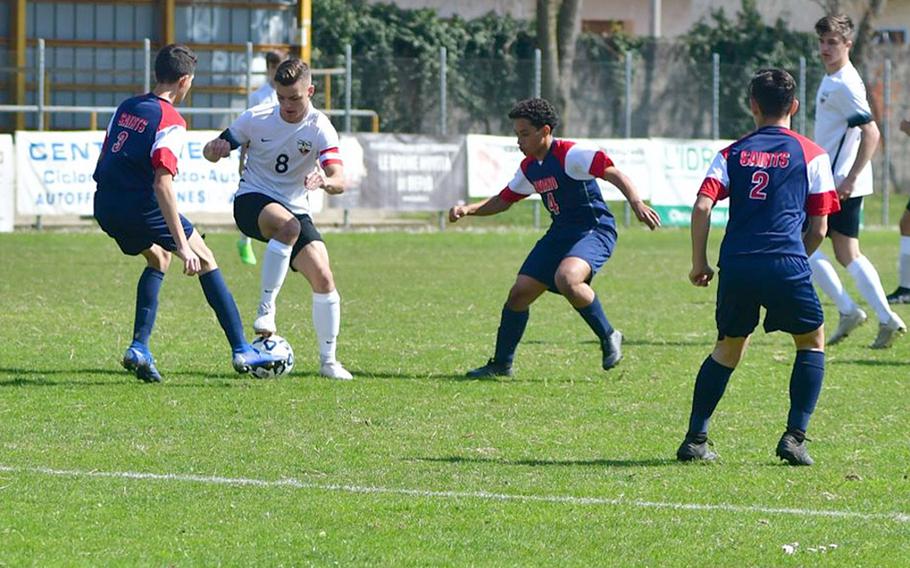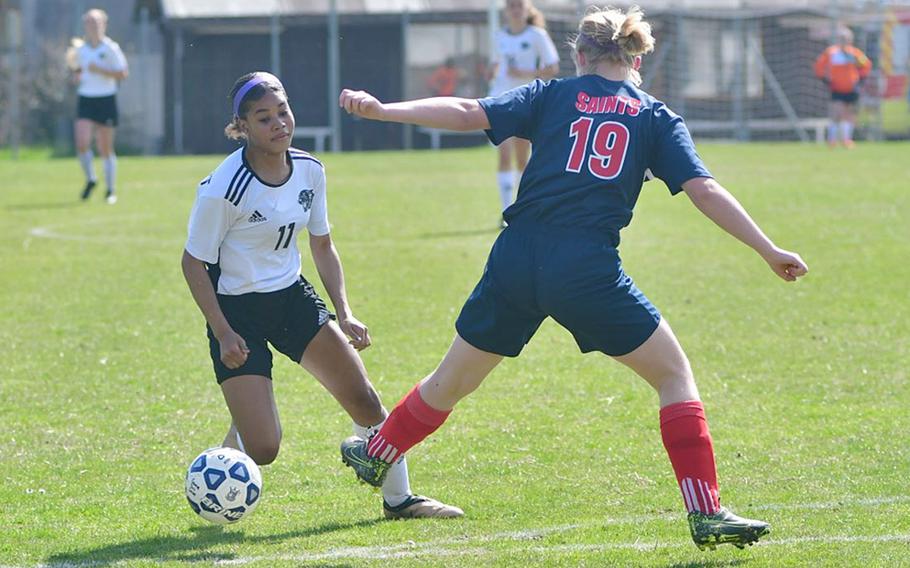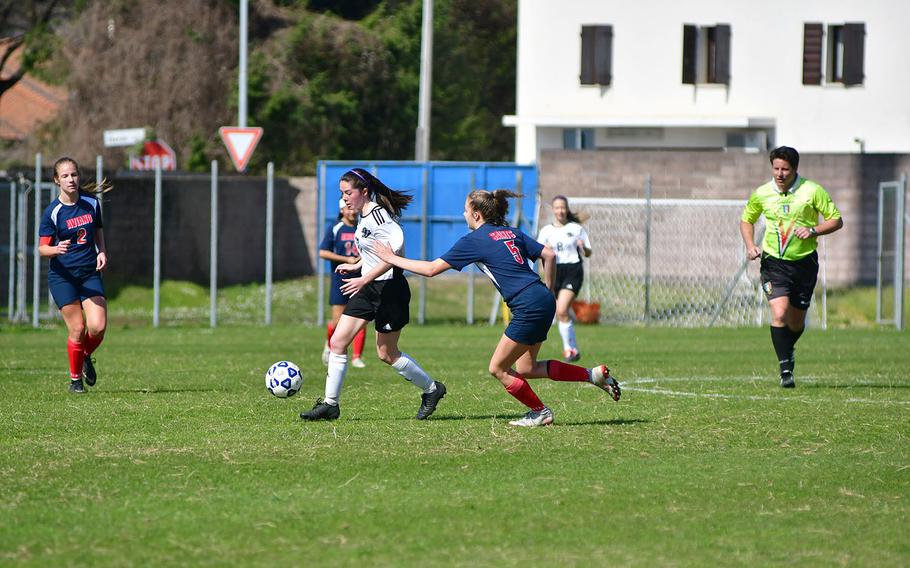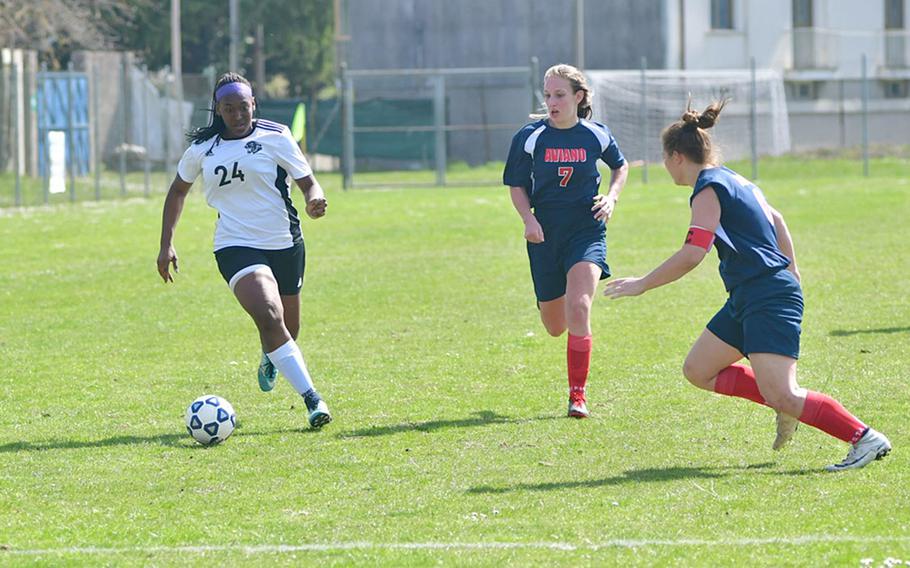 AVIANO, Italy – If Stuttgart's soccer coaches had their way, they would have fired the travel agent.
They had nothing but compliments for the city of Aviano's soccer stadium, the sunny weather, the view of the nearby Dolomite mountains and their Saints hosts. But driving 11 hours to play only once against – especially for the girls – an overmatched opponent wasn't the way they would have scheduled things.
But a pair of victories made the 11-hour trip back a bit easier to take.
GirlsStuttgart 7, Aviano 0: Not long into the game, it became clear that the Panthers were a better team as they were controlling the game very easily.
The first goal came at the 5-minute mark.
Stuttgart's Liv Sullens scored the first two goals. The second came after Sullens beat Aviano's keeper, Trinity Saenz, with a shot from inside the 8-yard box.
Despite Aviano's efforts, Stuttgart finished the first half up 4-0.
"Get that first half out of your head," Aviano coach Robert Tiffany told his keeper at the half. "Let's go into the second half with the same intensity that we began the game with."
It was more of the same in the second half, though, at least on the scoreboard.
Sullens, along with Karyssa Sandoval, each finished the game with three goals.
"This is the Division I champions playing a Division II team," Stuttgart coach Bill Ratliff said after the game. "It is very difficult to gauge the level of play when you are asked to travel 11 hours to play a Division 2 team once and then have to turn around and drive another 11 hours back. It is very difficult to keep positive in this type of situation."
"It could have been much uglier, but I subbed in a lot to keep the level of play fair," Ratliff said. "I am very impressed with Aviano's sportsmanship. They have a couple of great players. The score doesn't reflect the type of team they have. They will be a strong contender in Division II."
For its part, Aviano was happy to have had the opportunity to test themselves against a very tough opponent.
"We were definitely overmatched," Tiffany said. "At the same time, being able to see what a number one team looks like, it's a great opportunity for our players to see how good they can be. I hope that this game inspires our team, now that they have played a great team."
BoysStuttgart 2, Aviano 0: When it was time for the boys to take the field, they seemed poised to do better than the girls.
The teams seemed evenly matched. It was a very hard-fought game through the first 34 minutes.
Following a fast-break by Stuttgart, the Aviano defense failed to clear the ball away from its goal and after a few back-and-forth bounces, Stuttgart's Abe Engelke booted the ball past Aviano's first half keeper, Michael Hauser.
The rest of the half was a back-and-forth exchange that didn't amount to either team scoring.
At the half, both teams' coaches had strong but very different messages for their players.
"We are leading, but this lead is going to evaporate quickly if we don't play smart," Stuttgart coach Chris Kelly told his players. "We are doing terrible at throwing the ball. We look like we haven't talked about throw-ins and yet, we spent two days practicing throws. Play hard, play smart."
Aviano coaches had a different take.
"You guys played a great first half," assistant coach Edward Adade said. "We made one mistake and they capitalized on it. You're still in the game, keep your heads up."
"Take some more shots," Adade continued. "Since they scored the one goal, you guys are losing the middle of the field. Let's get it back. We need to capitalize on their mistakes as well."
After 13 minutes of play in the second half, Aviano again failed to clear the ball following a corner kick taken by Stuttgart's Andrew Wagner and that allowed Stuttgart's Jonathan Keathley to take a shot that beat Aviano's second half keeper, Giacomo Fabbro.
After the game, both coaches seemed pleased.
"We see that we're improving and it's nice to see that," Aviano coach Ian Birch said.
"We do have a smaller bench than Stuttgart as we are a much smaller school, but we do appreciate the opportunity to play a Division I team."
Stuttgart's coaches spoke well of the opposition.
"Aviano is a strong team, they're super classy," Kelly said. "They pushed us today and we enjoyed the game. They are a well-coached and classy team."