'Pain and hard work' on display on running paths
---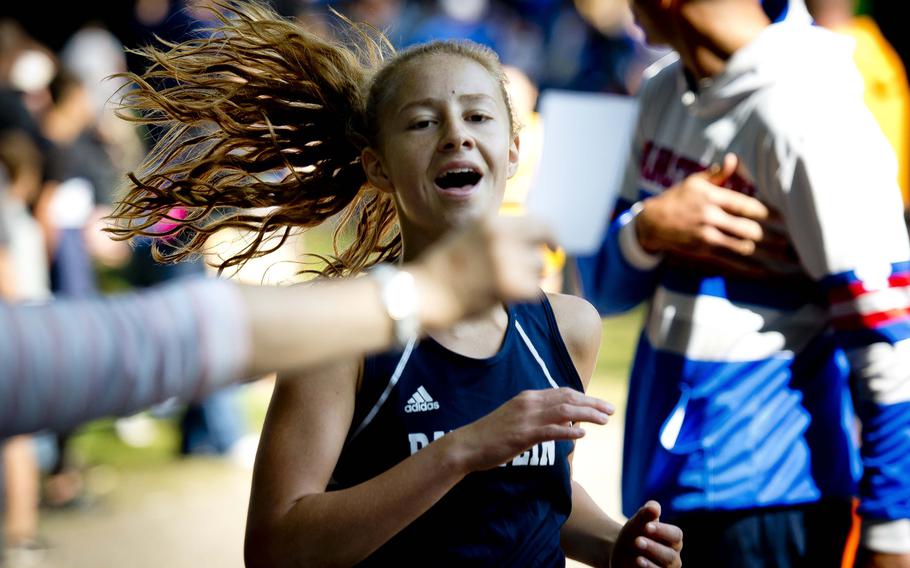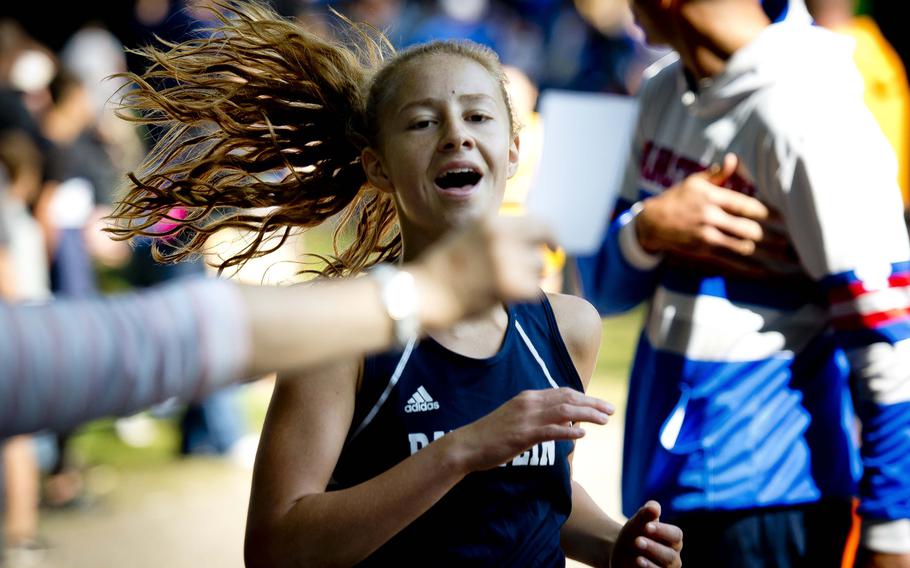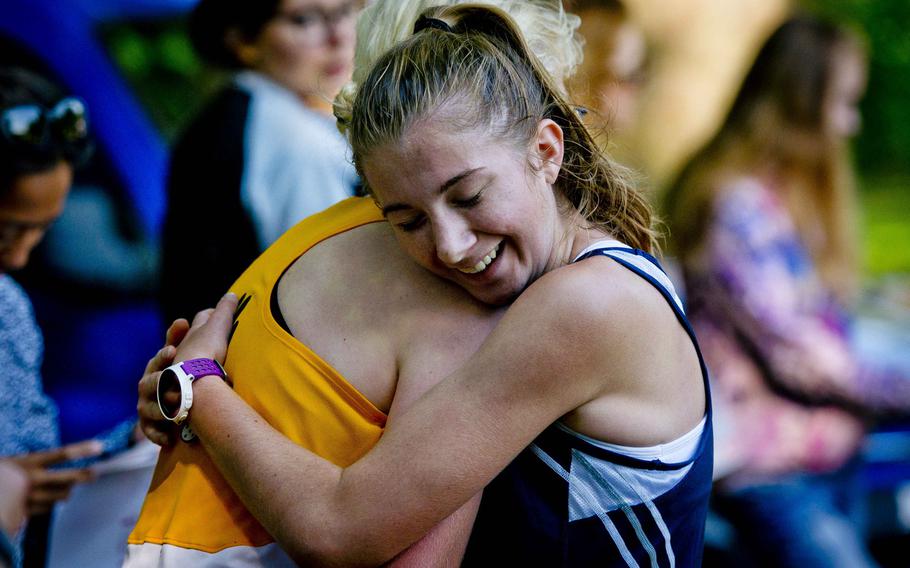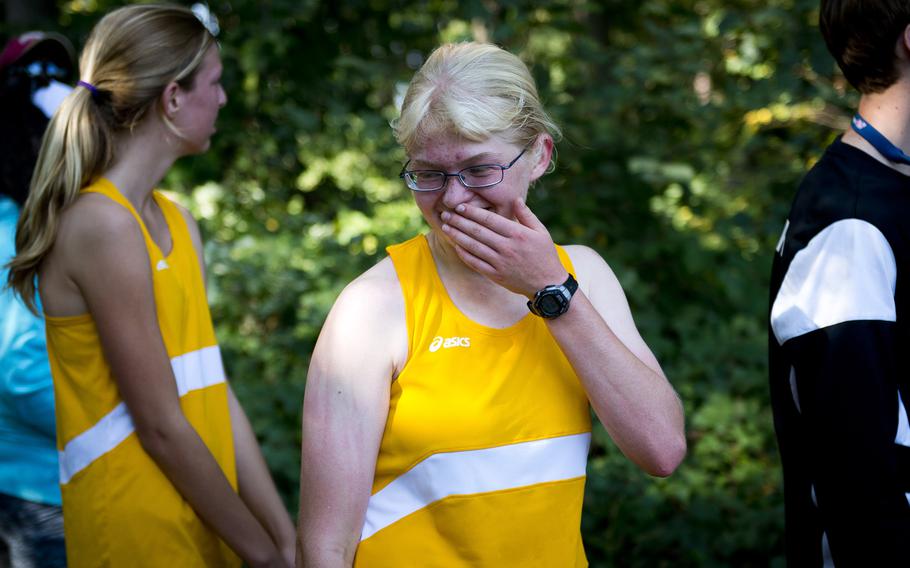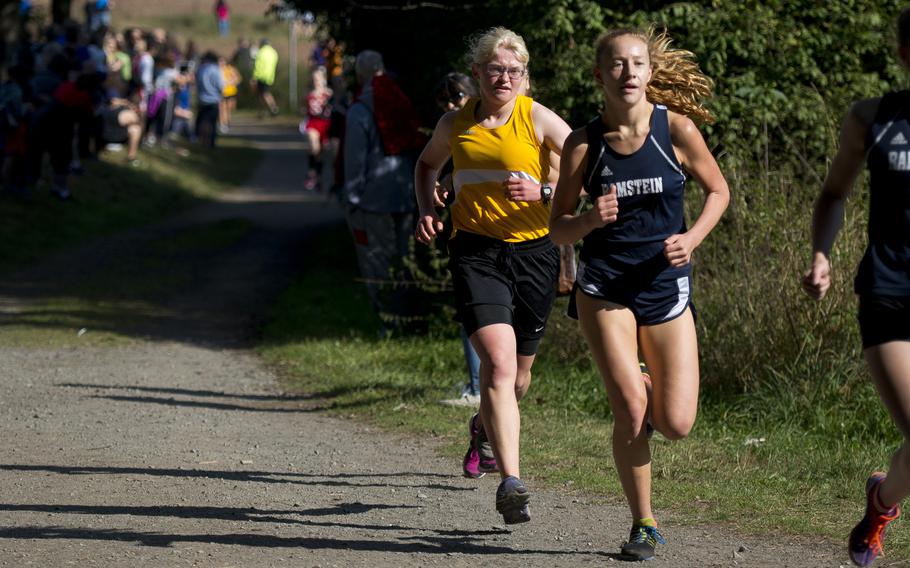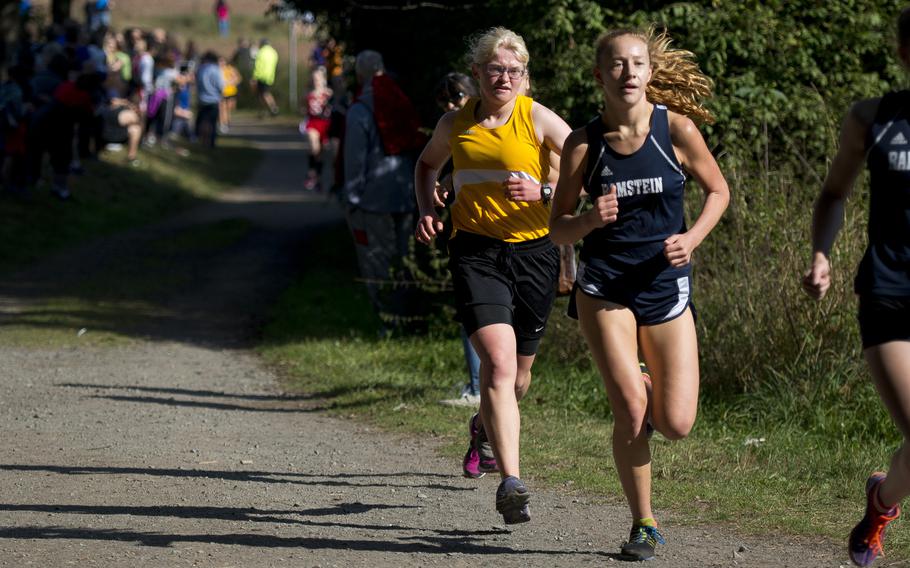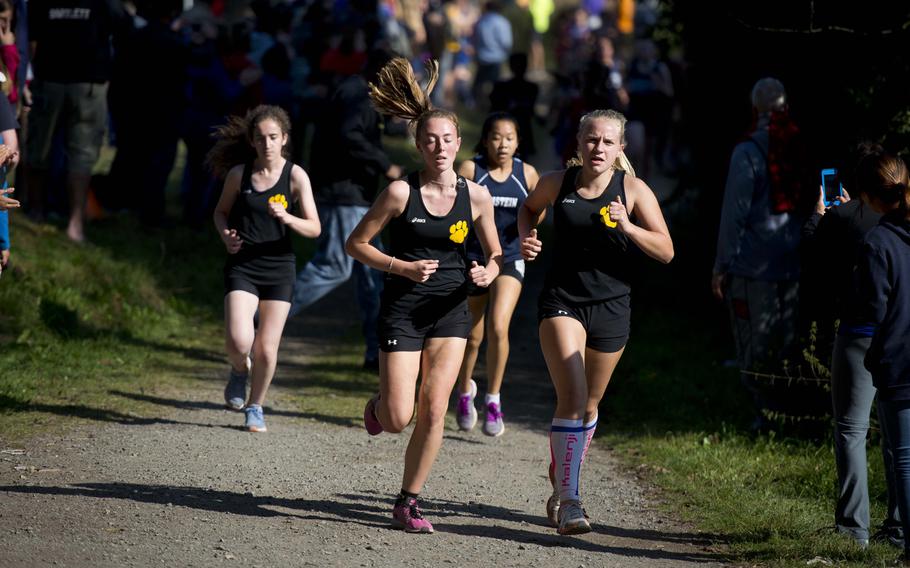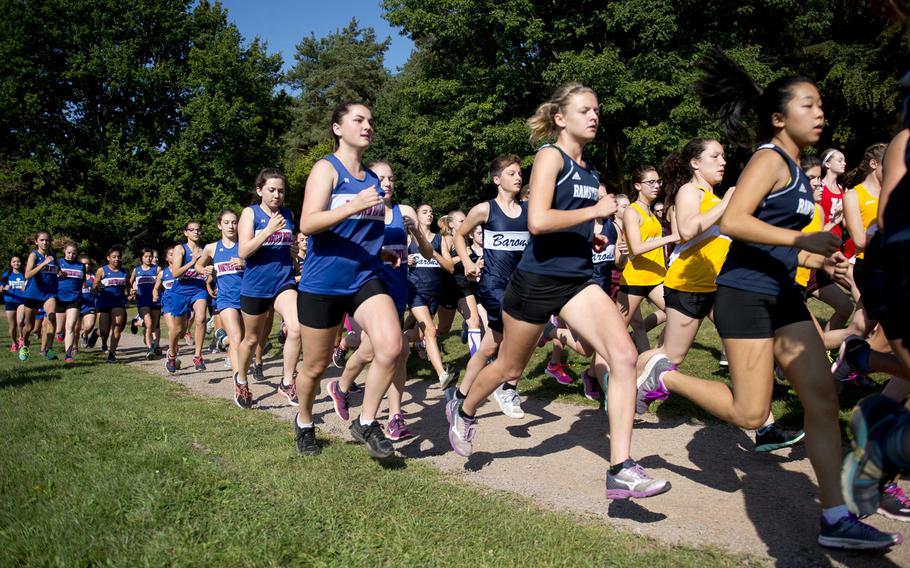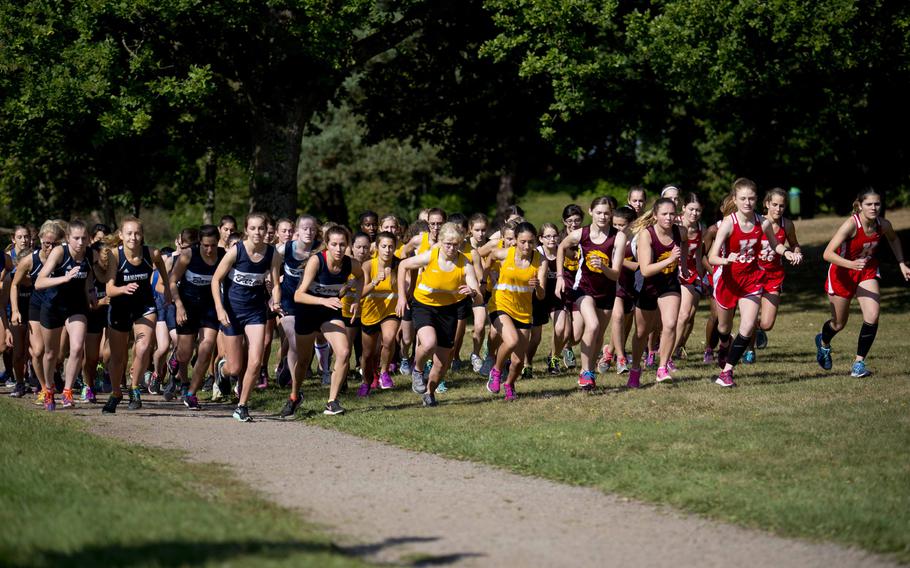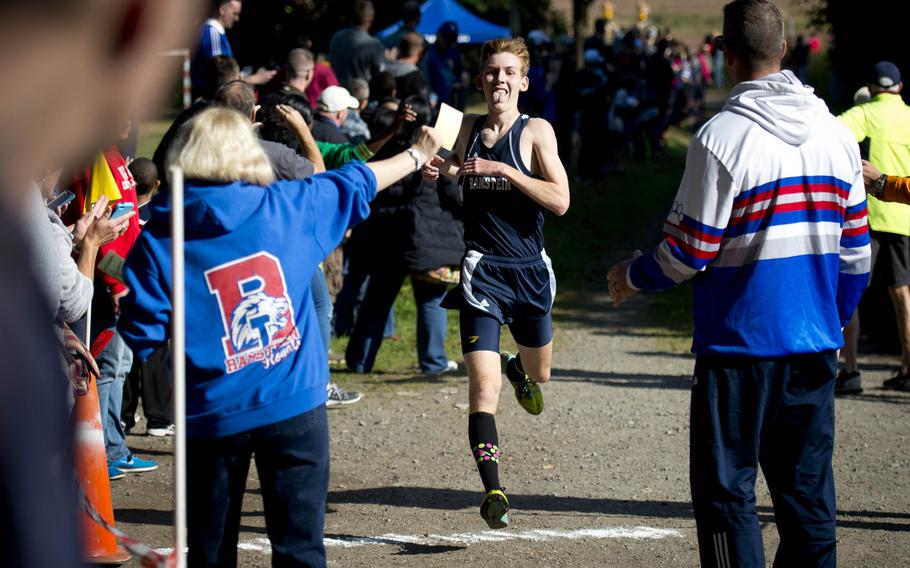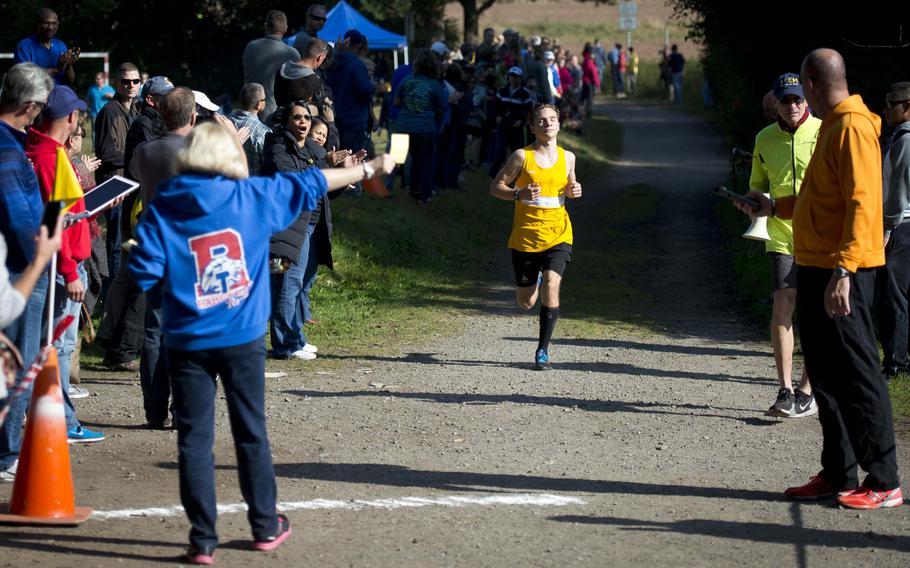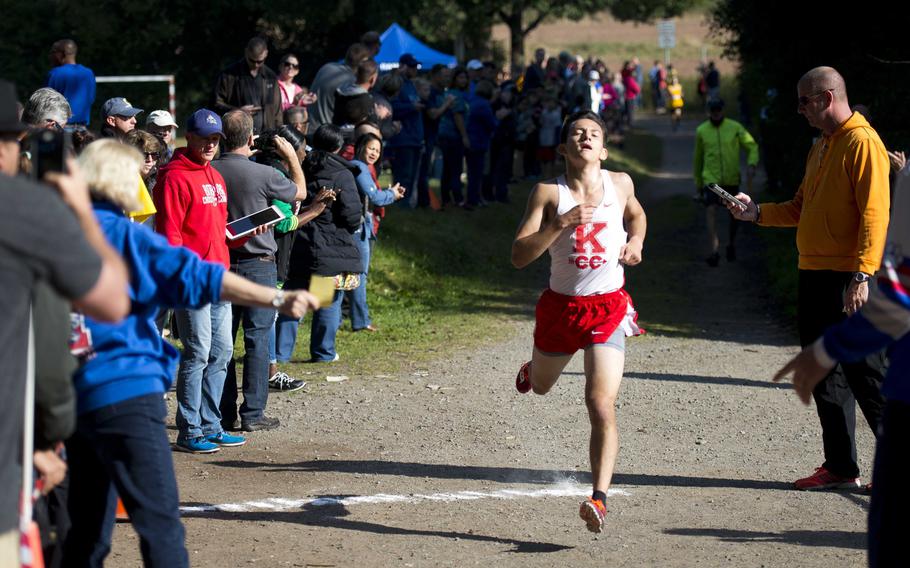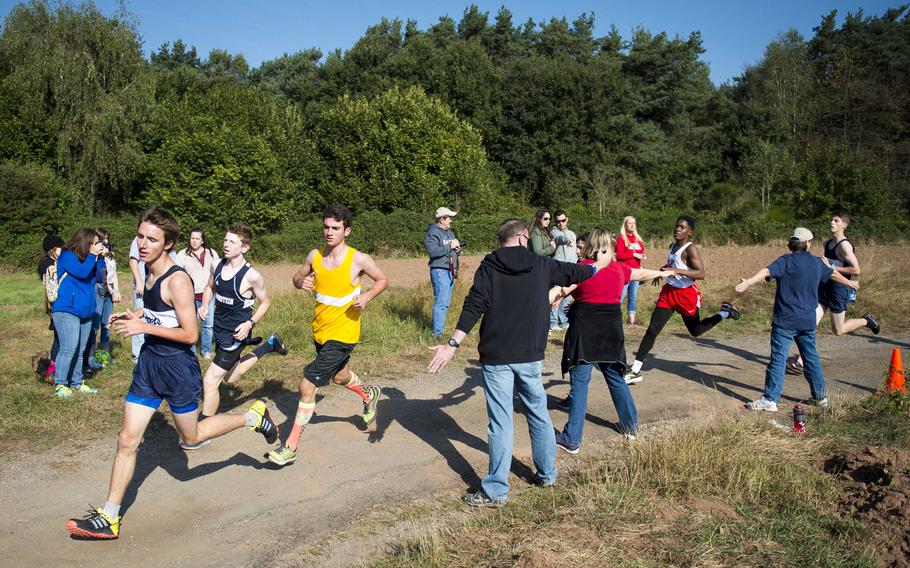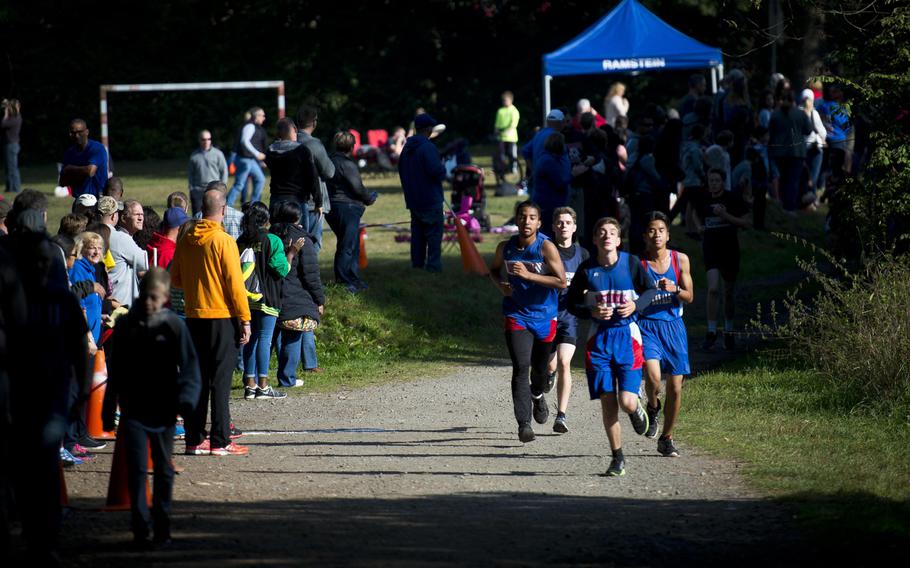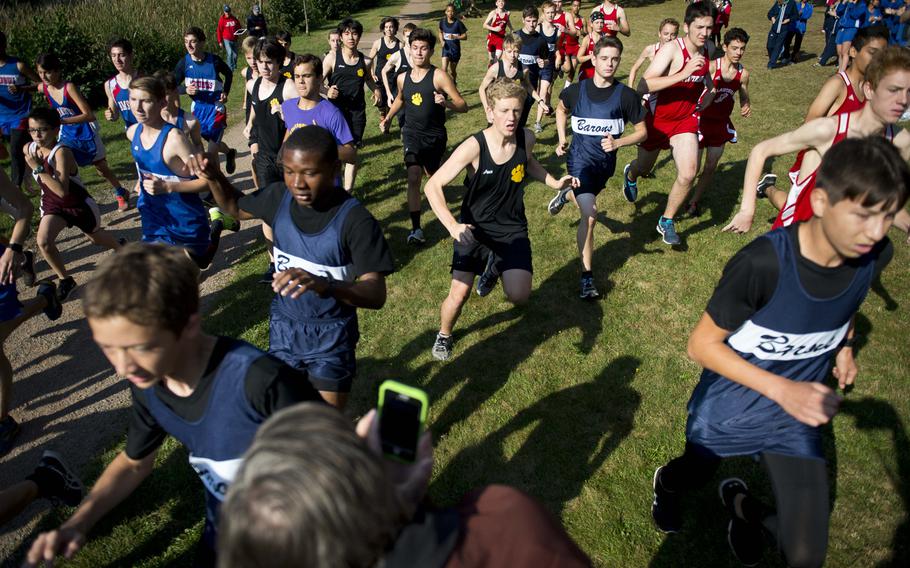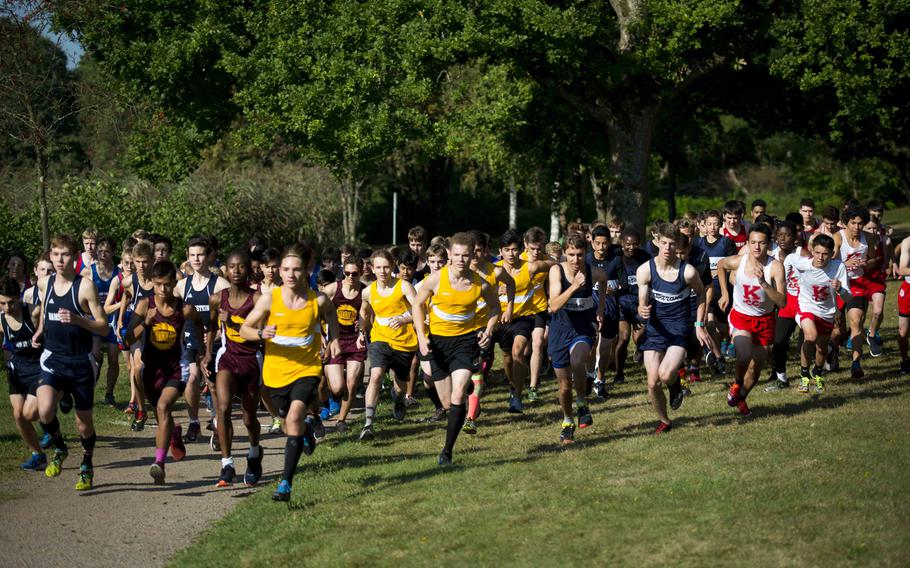 MIESENBACH, Germany – After a summer of putting in the miles, DODEA-Europe runners saw their training put to the test Saturday during the first cross country meet of the season.
If the opener was a sign of what's ahead, then the European championship in late October is bound to be a dog fight. Ramstein, hosting on its home course, and Stuttgart went stride-for-stride in the team standings. The Panthers squeaked out wins by slim margins.
In the boys' race, Stuttgart managed to edge Ramstein by three points, 36-39, despite losing its top two runners from last year's squad due to graduation. Depth made the difference: The Panthers' No. 5 runner, Cole Sherrill, was 11th, three spots ahead of the Royals No. 5 man, Ethan Odom.
"We've got a good grouping of guys," said Stuttgart coach Philip Bailey. "We just have to move them together as a group and get them a little tighter."
Neither Ramstein nor Stuttgart, however, claimed the top individual spot. That honor went to Kaiserslautern's Evan Mackie, who outran 92 other pairs of legs with a time of 17 minutes, 20.86 seconds.
For Mackie, a senior, it was his first win in a DODEA race. He earned it with a conservative start on the mostly flat, 5-kilometer course and a strong finish.
Stuttgart sophomore Paul Fullwood jumped out to 5:30 one-mile split while maintaining a comfortable lead over teammate Damin Sweet and Mackie.
When the runners emerged from the woods on the second, longer lap, Mackie was in second and looking to narrow Fullwood's lead. On the third and final lap, Mackie emerged from the woods all alone and went on to win by 14 seconds. Mackie said he grabbed the lead as the runners entered the woods, less than a mile from the finish.
He felt "dead tired but I had to keep going," he said.
After a summer of "all sorts of conditioning" at running and wrestling camps, Mackie said, "I'm excited to see what the season brings."
Fullwood said the first race of the year serves as a reminder "that you have a lot more pain and hard work ahead of you."
He hopes he and Mackie "can pace off each other and help each other improve and hopefully just have a good season," he said.
In the girls' race, Stuttgart's Rachael Dickenson nabbed her first DODEA Europe victory in cross country, beating Ramstein's Katelyn Schultz - one of the pre-season favorites to win Europeans - by four seconds.
Dickenson, a junior, dipped under 20 minutes for the first time, winning in 19:50.04.
"It's definitely my first win in cross country because I know Katelyn Schultz is a great runner," Dickenson said after the race. "It was great to run with her and have her in sight for once."
After tucking in behind Schultz through the first half of the race, Dickenson passed Schultz towards the end of the second lap. It felt like a precarious lead, Dickenson said, given who was behind her.
"I thought she was just tucking behind me to wait to come back," Dickenson said. "But she never came back. I wasn't sure whether she was playing with me or whether she was tired."
Schultz said she felt strong. Getting beat in the season opener might be a good thing, she said.
"I think I needed that to give me a boost mentally," she said. "So that way, I have somebody I can set my eyes on, 'OK, this is who I want to beat.'"
The Stuttgart girls topped runner-up Ramstein in team points, 32-42 as both teams combined to take the top five individual spots.
---
---
---
---