DODEA-Europe tennis
No surprises as favorites roll into finals
by
Dan Stoutamire
October 27, 2017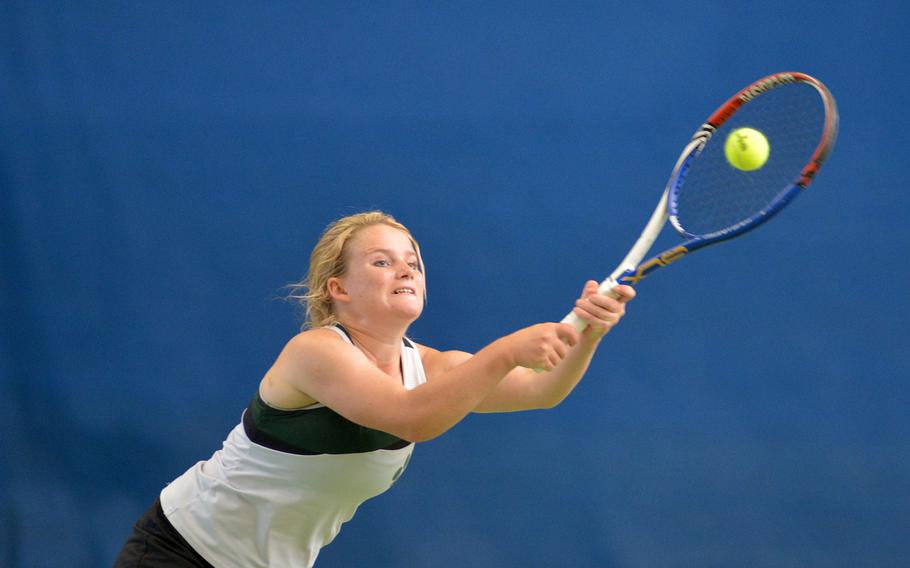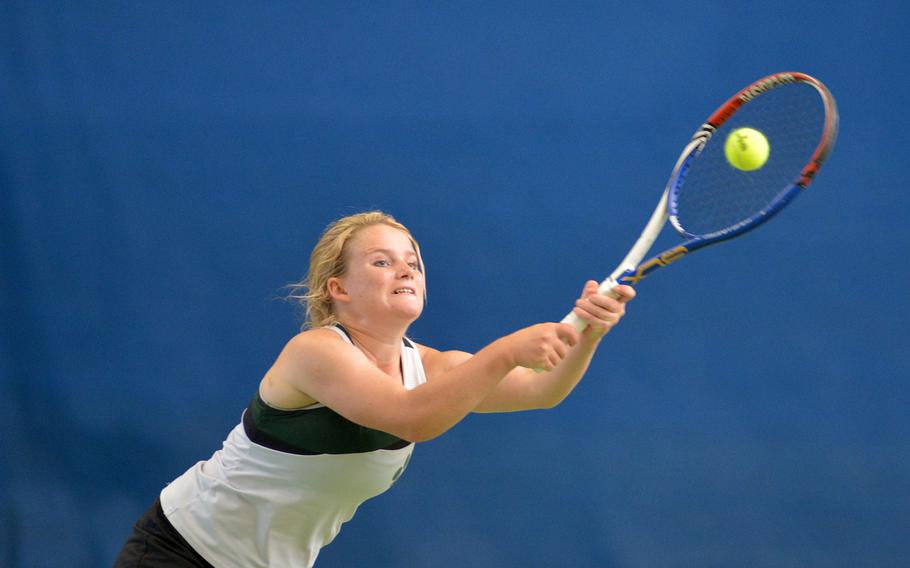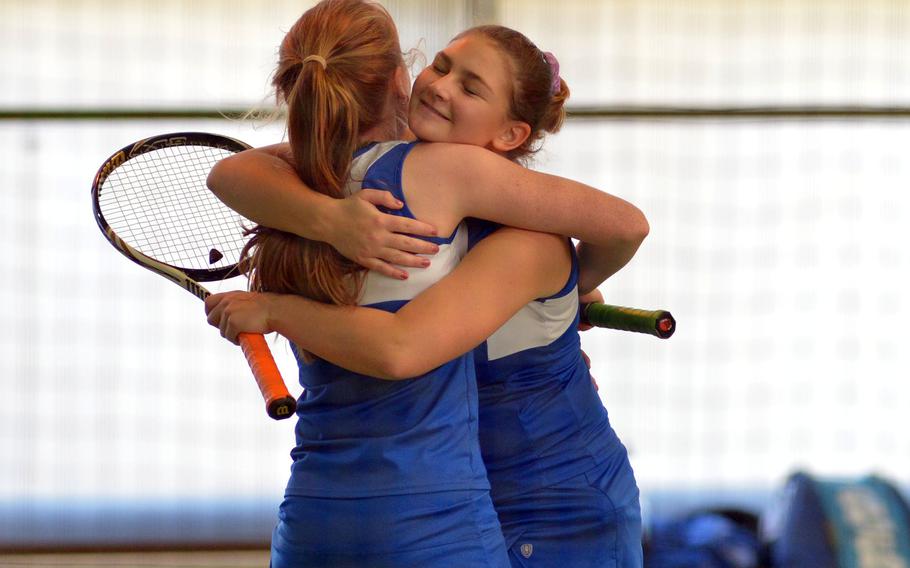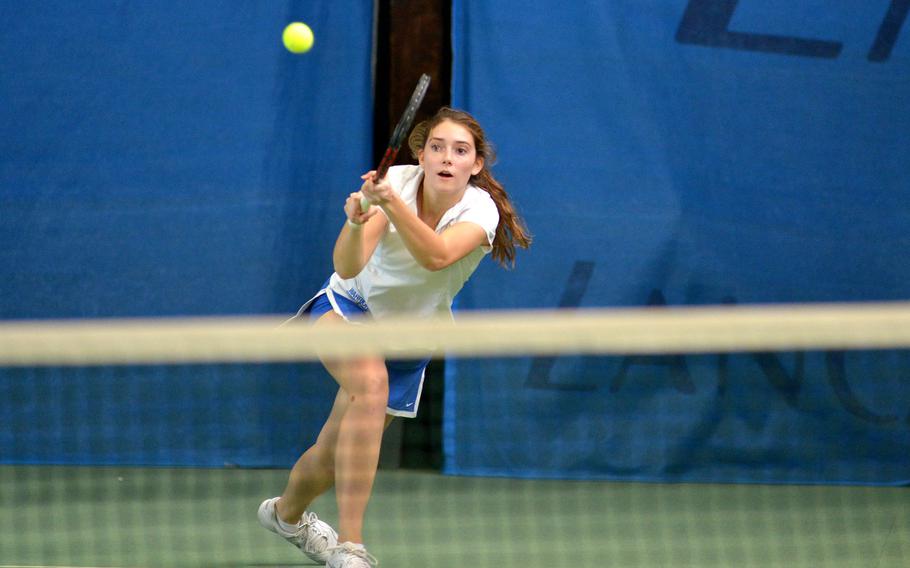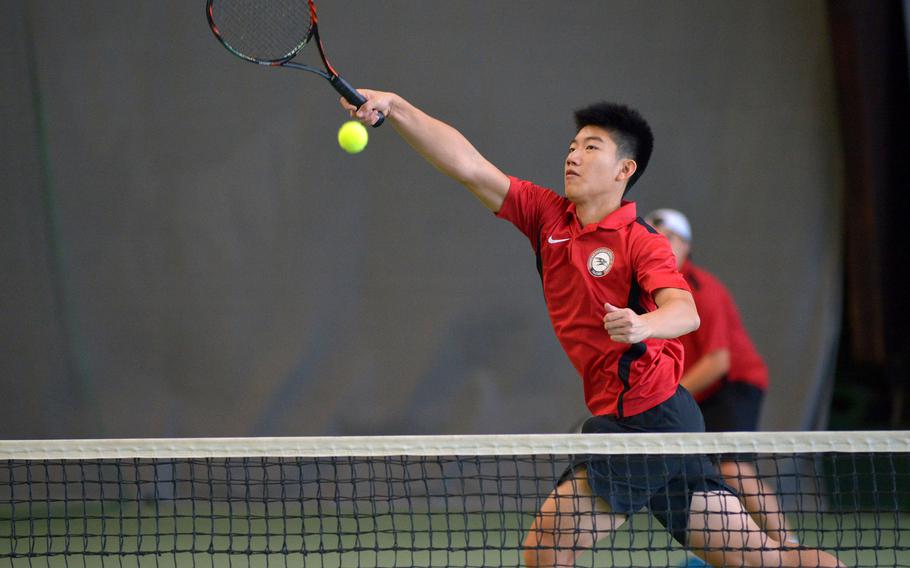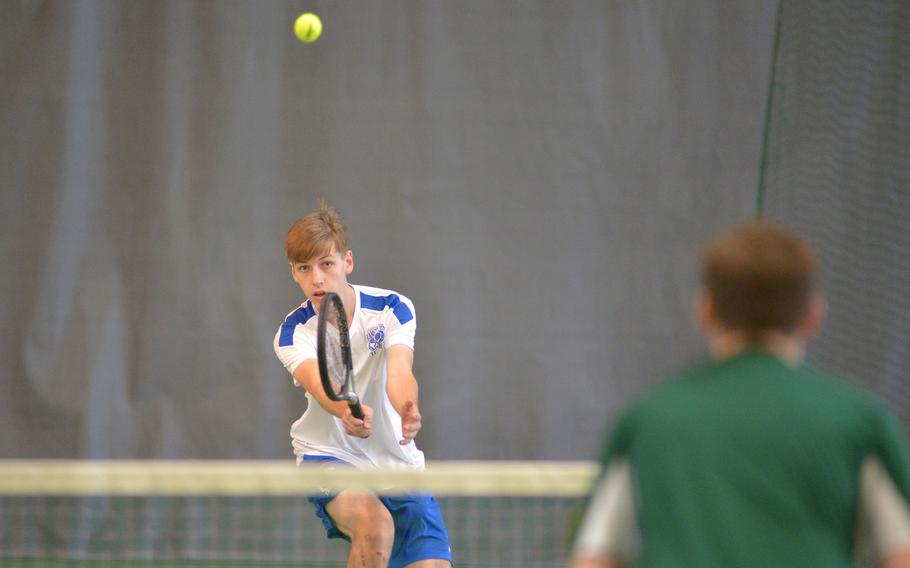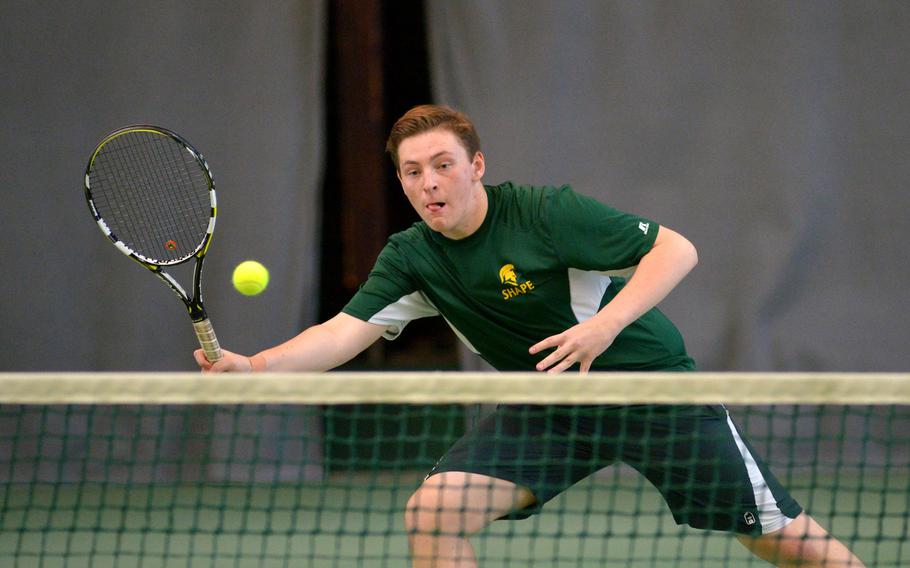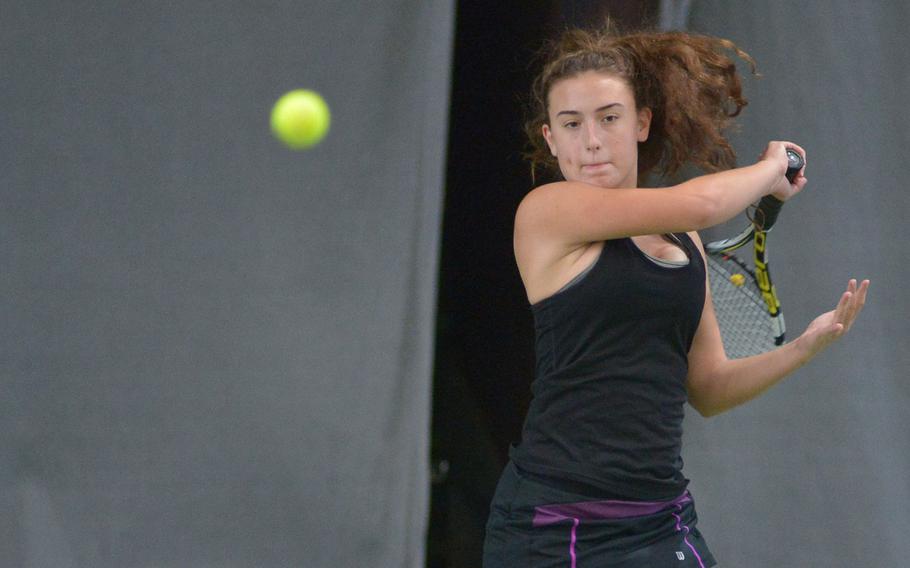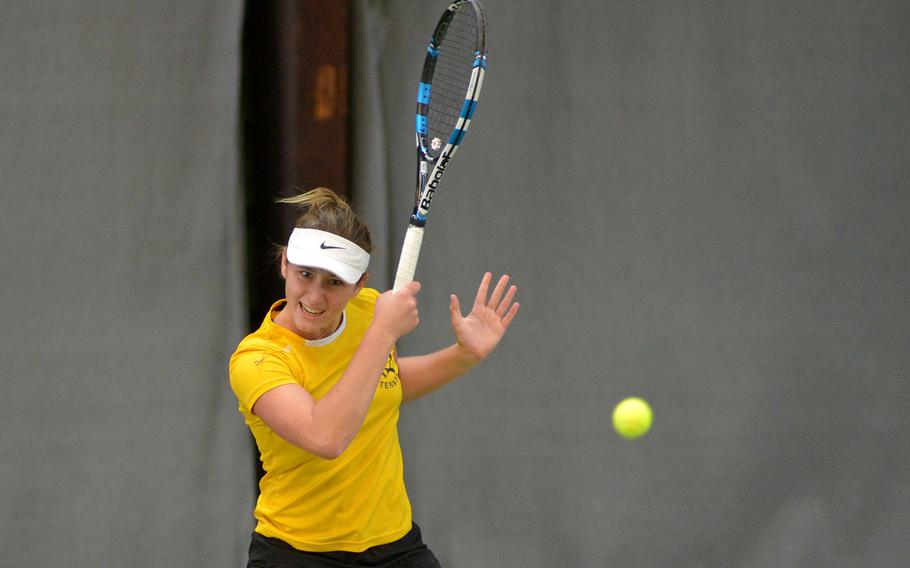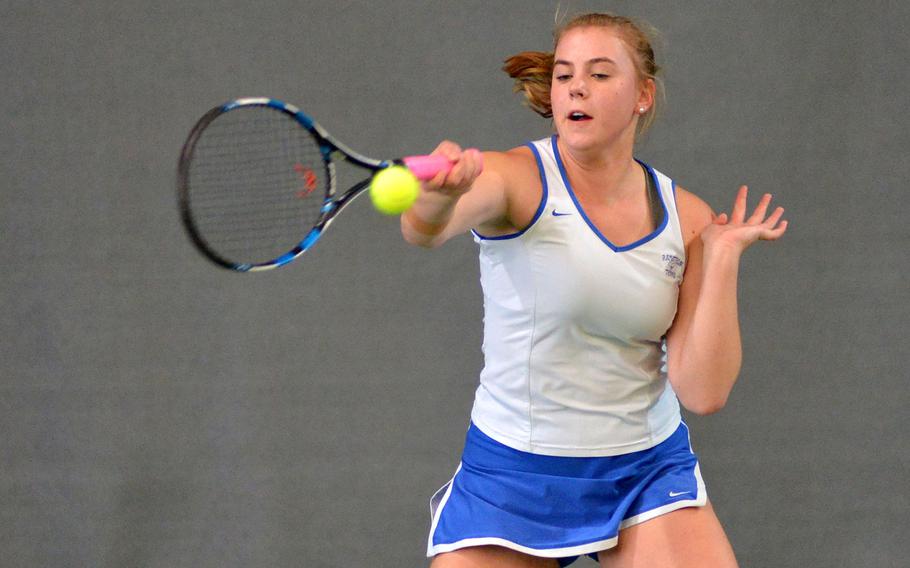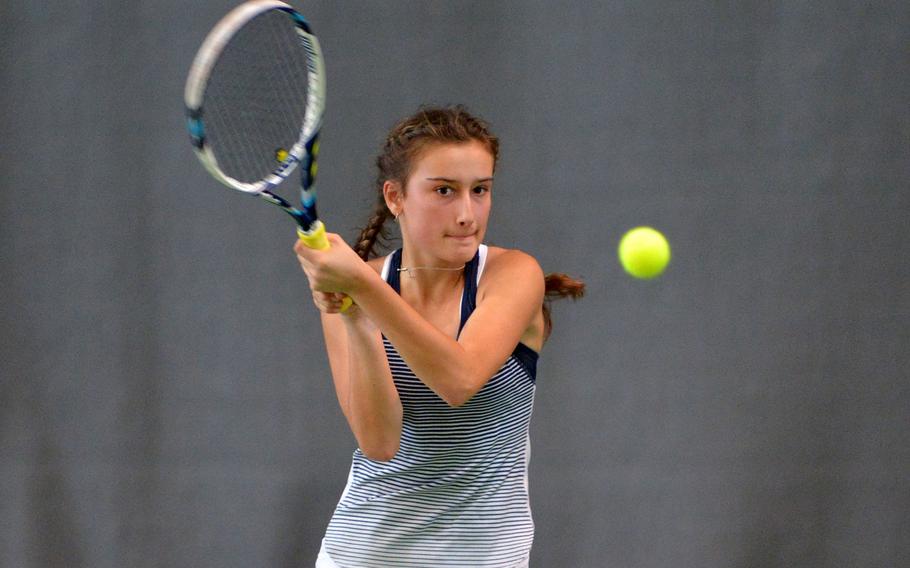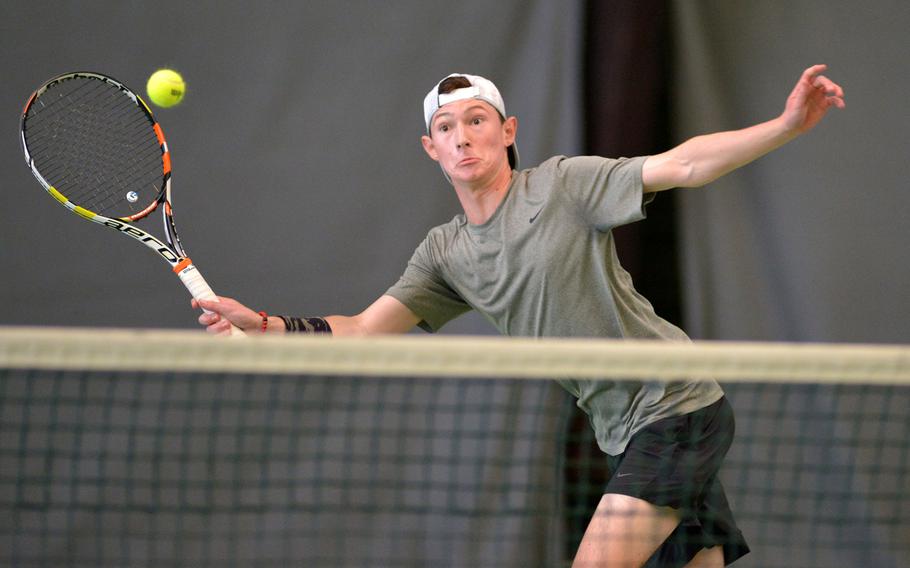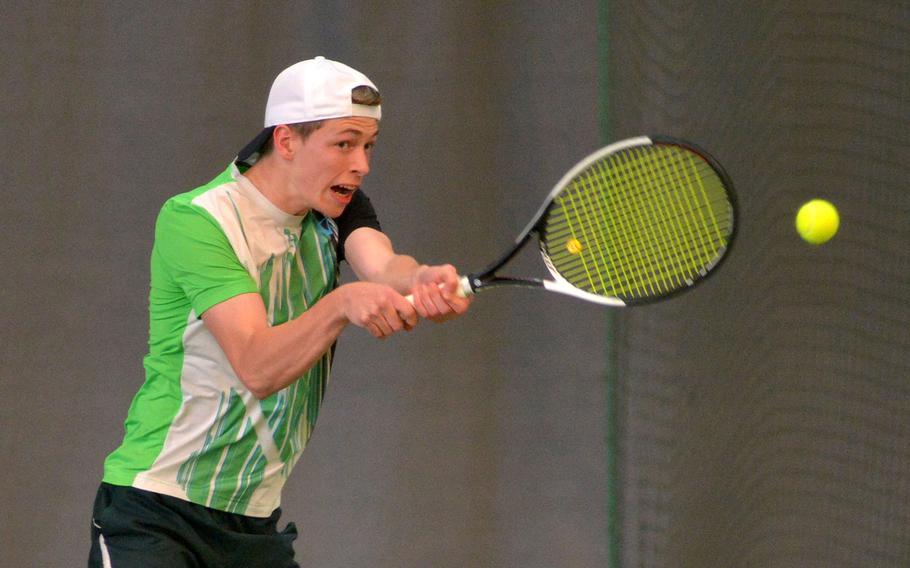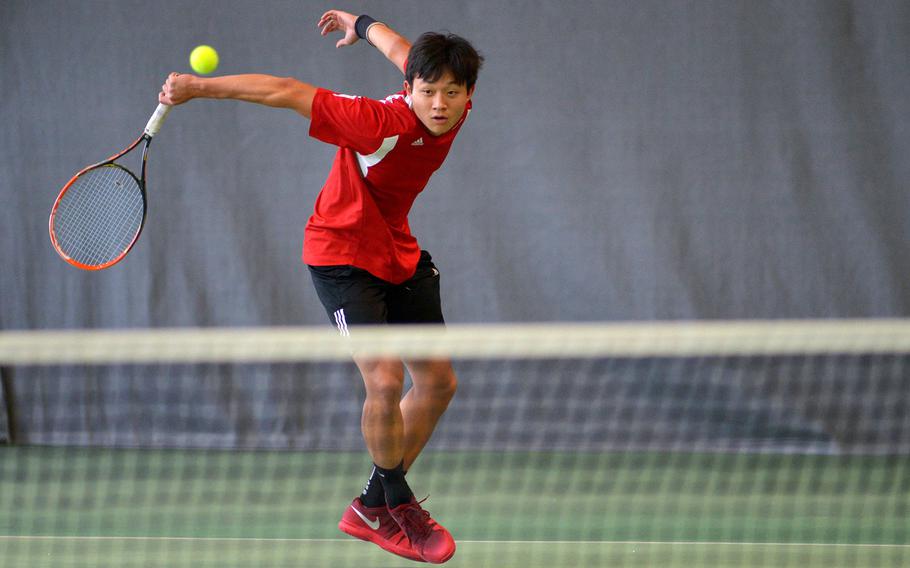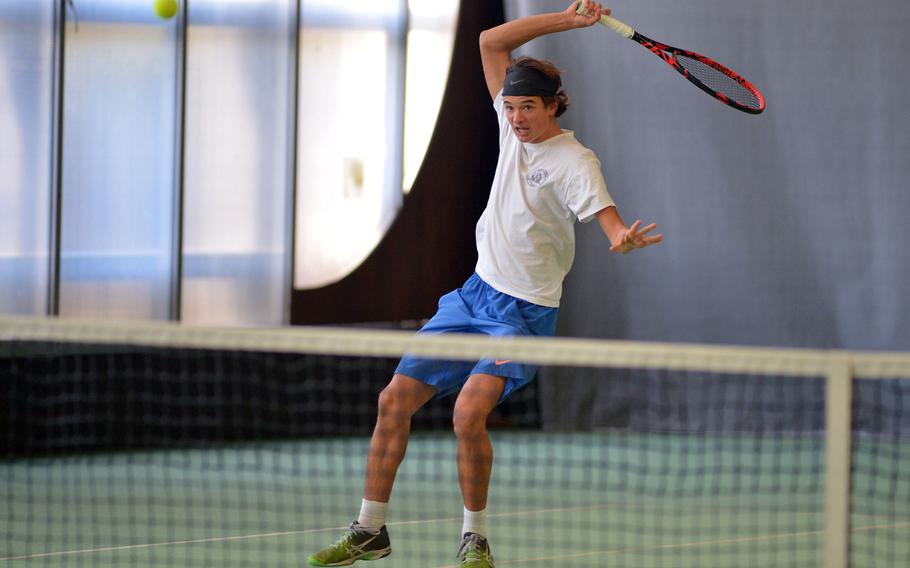 WIESBADEN, Germany — The second day of the 2017 DODEA-Europe tennis championships went just about exactly as the seeding committee predicted – all the top seeds advanced to Saturday's finals matches, and only one of those finalists even dropped a set Friday.
Newcomers to the tournament dominate the singles brackets – only Marymount's Mathias Mingazzini remains of participants from last year's knockout rounds. Mingazzini defeated Kaiserslautern's Mark Butler 6-1, 6-0 and will face newcomer Noah Banken, who looked impressive in downing Stuttgart's Zach Snow 6-0, 6-3 in the other semifinal.
Banken said he's focused on remaining consistent in his play heading into the finals against defending champion Mingazzini.
"It's been a tough battle, although there have been some easy and some hard matches, you have to play well every match," Banken said. "I've been very consistent throughout the tournament and I'm just hoping I'll perform tomorrow."
On the girls' side, the story was similar – both semifinal winners looked dominant, portending a high-level showdown in the finals. Charlotte Kordonowy of Wiesbaden, a freshman, will face Vicenza's Catherine Gulihur, a senior in her first DODEA tournament. Kordonowy knocked out Ramstein's Cami Carswell – runner-up in last year's tournament – 6-2, 6-0, while Gulihur blanked Bahrain's Chloe McHenry 6-0, 6-0.
Kordonowy said she hopes to be able to counter Gulihur's powerful approach and service game. "One of my strategies is to make sure I hit the ball back, and not straight to her, so the main goal is to make her run, especially," she said. "I also want to try something new, get my serve good so she doesn't slam it back at me, because she has a lot of power."
Wiesbaden and SHAPE will be represented in doubles action, as well, with Wiesbaden's Shelby Albers and Melissa Pritchett in the girls' final against Ramstein's Amanda Daly and Megan Stretch, and SHAPE's Gregor Vargyas and Seth Banken – Noah's brother – in the boys' final against American Overseas School of Rome's Federico Sarti and William Hsia.
Albers and Pritchett downed Naples' Amy Stutzman and April Sullivan 6-2, 6-3, while Daly and Stretch overcame SHAPE's Nikola Janigova and Maria Rebrean 6-2, 6-0.
AOSR's Sarti and Hsia were easy victors over Stuttgart's Bradley Roxbury and Bradley Russell 6-1, 6-0. In the only match of the day to go the full three sets, Ramstein's Grady Gallagher and Jordan Liebig surprised top seeds Vargyas and Banken with a first-set win before the SHAPE pair recovered to win 4-6, 7-5, 6-2.
"For me the problem was returning some of the serves…we lost the first set and everything went upside-down," Vargyas, a senior, said. "I was able to serve well after that and whenever they returned, Seth instantly poached and that's how we got most of our points."
It's set up for an intriguing final day, with all finalists undefeated thus far. Something will have to give in each match, with new champs guaranteed in at least three of four contests.
Twitter: @DKS_Stripes