New players will have to fill roles for Saints to repeat successful season
by
Kent Harris
August 27, 2018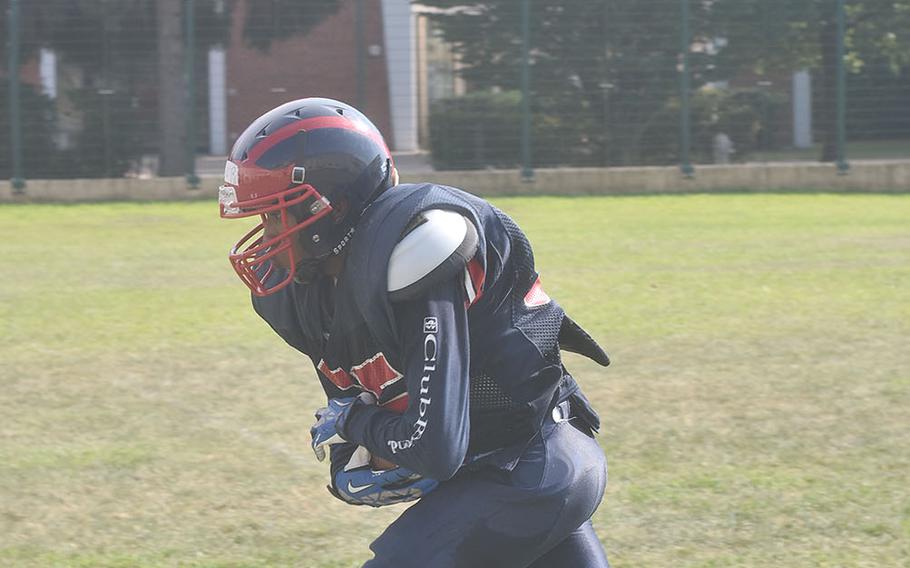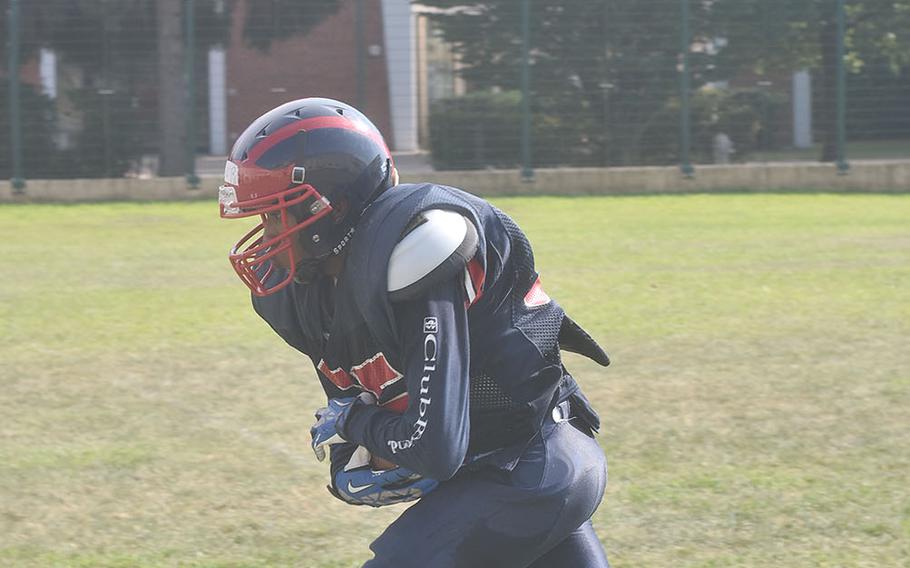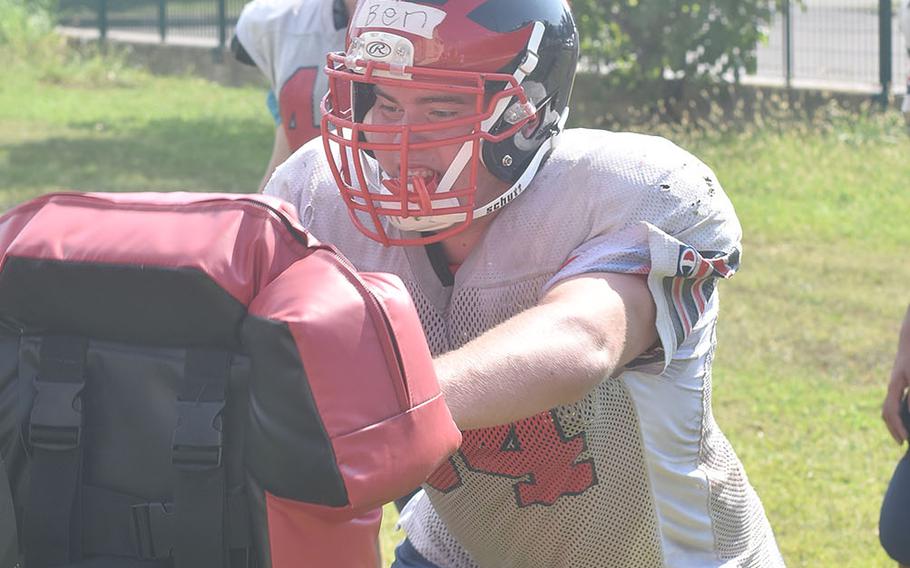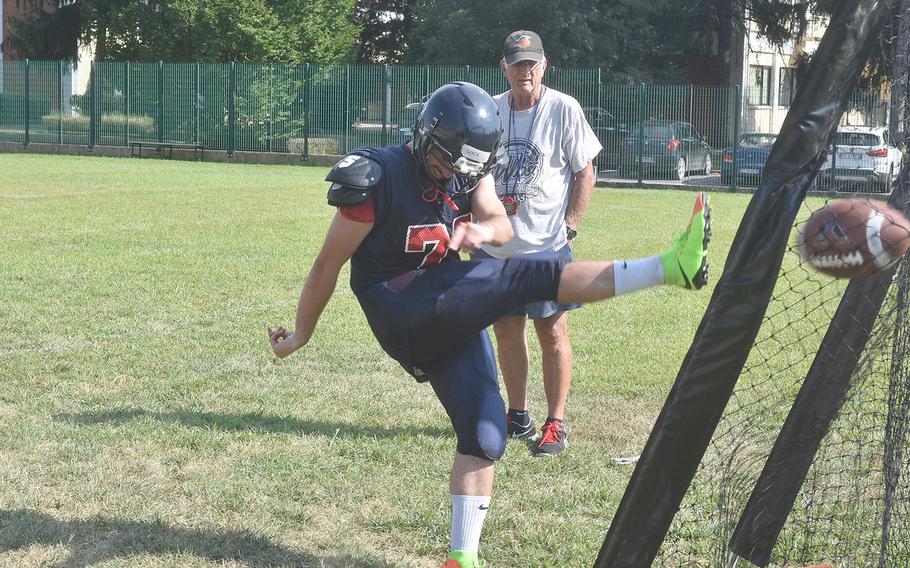 First in a series of looks at high school football camps around Europe.
AVIANO AIR BASE, Italy – Rick Dahlstrom is used to making adjustments at this time of year.
This year, the veteran coach – entering his 13th season leading the Aviano Saints football program – might have a bit more to make than normal.
Only a handful of players return from last year's squad that went 6-0 in the regular season before losing to Rota 26-21 in the Division II semifinals. Gone are three players who made the All-Europe team and shouldered much of the scoring.
So, there are plenty of opportunities available for the 34 who have showed up for practice before school started Monday. That includes the key position of quarterback.
"That's what we're looking for," Dahlstrom said, while surveying some of the candidates. "We don't even know what kind of offense we're going to have."
He said he designs both offensive and defensive schemes that he thinks suit his personnel the most each season. And he's not sure yet what his team's strengths are.
"Overall, they're an athletic group," he said. "I know that much. Young and inexperienced. But athletic."
There are a few knowns. Ben Broome and Alex King are back on the lines. Giacomo Fabbro and Jason Villardes will again share kicking duties. Tony Perales and Donavin Robinson will spend time at receiver or elsewhere on offense.
Several of those players will have to play both offense and defense. That has Dahlstrom concerned about his team wearing down when it comes to playing schools with larger enrollment sizes.
Just who the opponents are is a bit in flux right now as DODEA-Europe is still tinkering with the D-II schedule. The first games are scheduled for Sept. 8, with the division championship game set for Nov. 3.