New coach has Raiders focusing on the present
by
Gregory Broome
September 7, 2018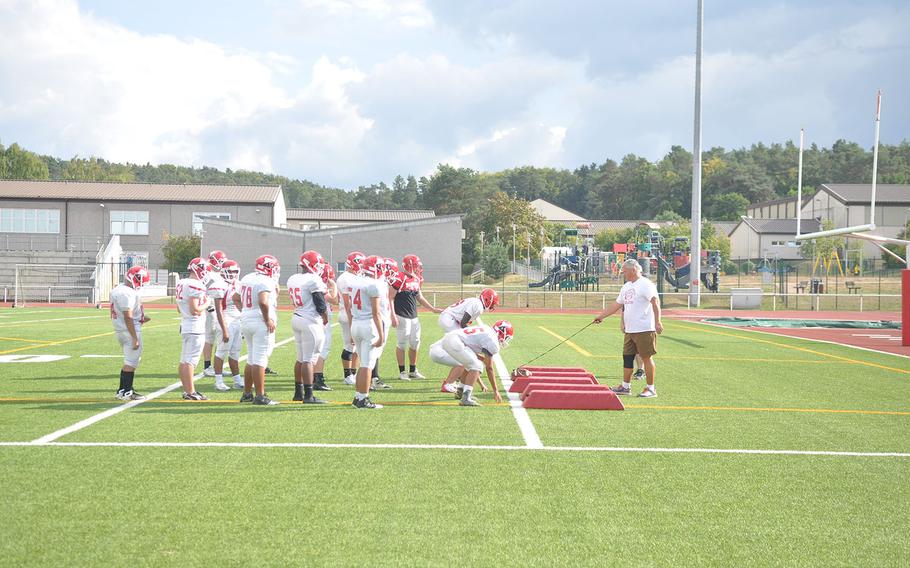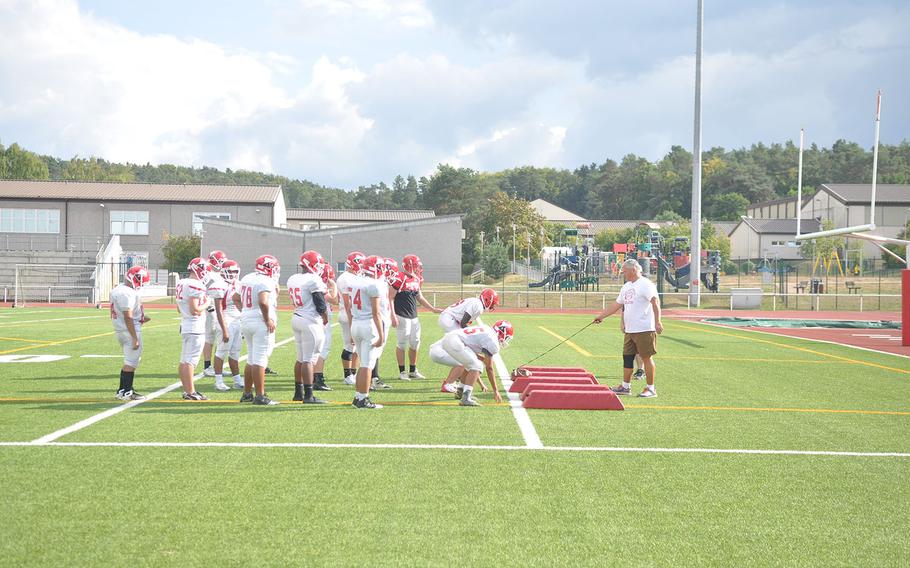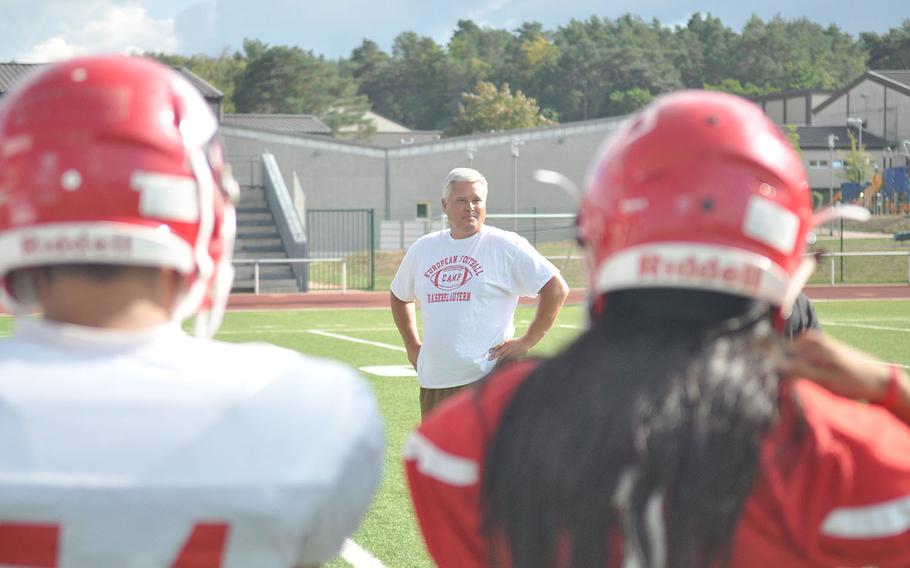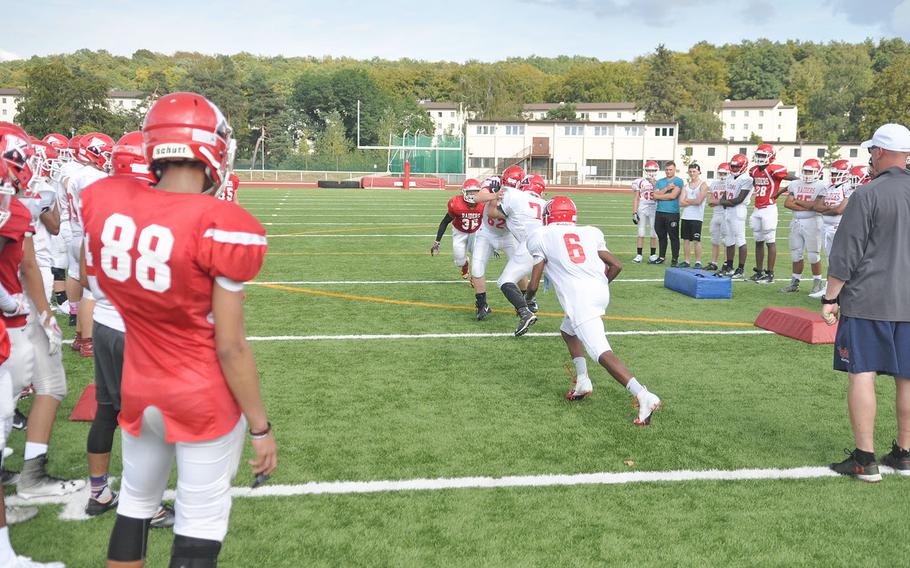 Sixteenth in a series of looks at high school football camps around Europe.
Each fall in DODEA-Europe brings a new football season and a new opportunity. That fact is a particularly welcome one for the Kaiserslautern Raiders.
Robert "Duke" Allen, a veteran wrestling, rugby and football coach, is the Raiders' new head coach this fall, the third man in the last four years to take on the job. Incoming coaches are rarely interested in rehashing the history that preceded their arrival, and Allen is no exception.
"I'm not going to speak to the past," Allen said at a practice few days before the start of the Raiders' regular season. "I wasn't here."
For a brief recap, Kaiserslautern hasn't reached the playoffs since 2014 and has won just two games in the last three seasons. That's a disappointing run for a program representing one of DODEA-Europe's largest high schools. With its resources and healthy talent base from which to draw, some rivals around Division I consider Kaiserslautern a latent power that will reassert itself at some point.
Maybe 2018 is that point.
"We've got a great group of kids. We've got some hitters," Allen said. "We've got some dedicated kids who are working hard."
The results of that hard work are about to be revealed, starting Saturday with a non-conference opener at archrival Ramstein. The Raiders' home and conference debut, to be played in the shadow of their newly opened high school, follows Sept. 15 against Lakenheath.
That game could prove meaningful in terms of playoff positioning. If defending champion Stuttgart and constant contenders Ramstein and Wiesbaden maintain their recent level of play, Kaiserslautern and Lakenheath will spend the season scrapping with Vilseck for the division's fourth and final playoff spot.
Allen, citing the team's new mantra of "family, effort, attitude and toughness," is choosing to ignore the unchangeable past and speculation on the future.
"People have their perceptions of who we are," Allen said. "They can think what they want."
Twitter: @broomestripes