Netherlands pounds KMC All-Stars in Big League tournament
by
Rusty Bryan
July 13, 2010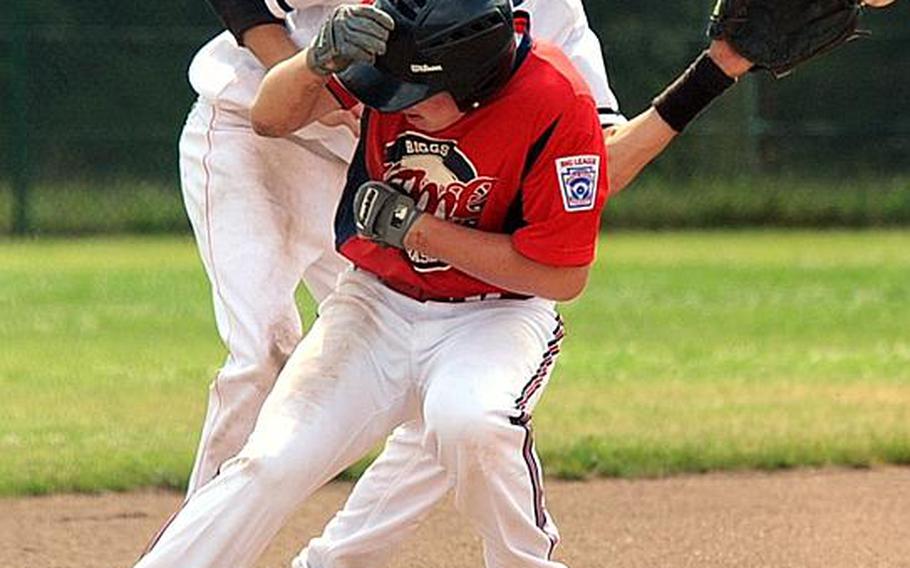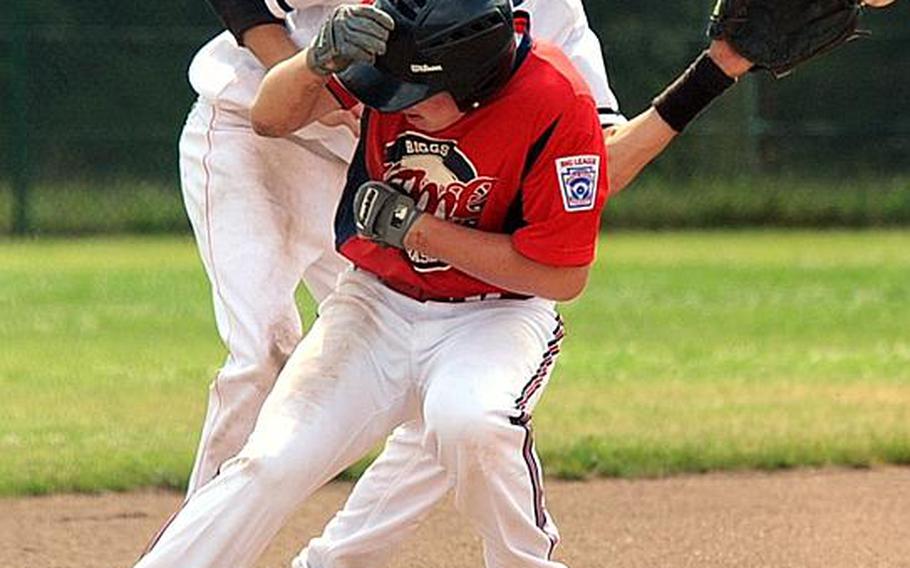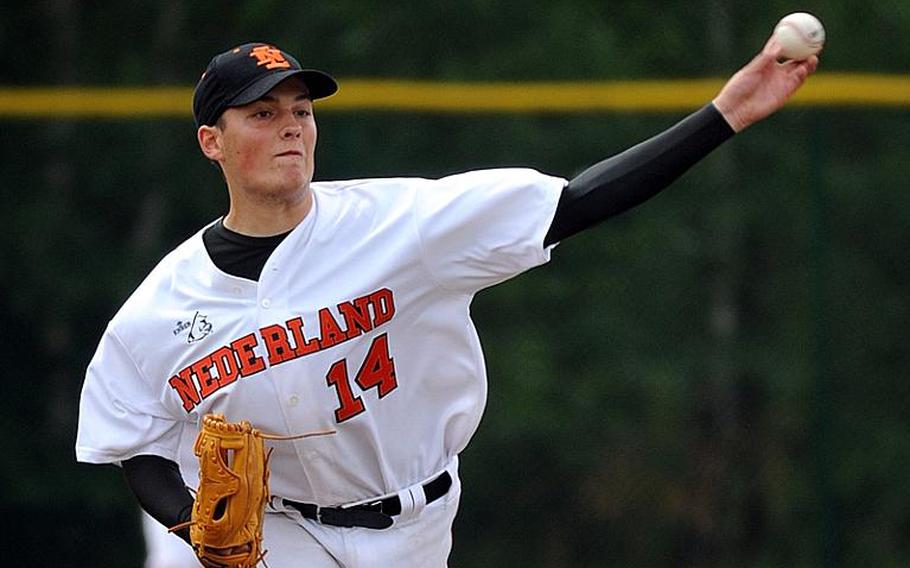 RAMSTEIN AIR BASE, Germany — The Netherlands moved into the driver's seat of Little League Baseball's Europe-Middle East-Africa Big League regional Tuesday by no-hitting the Kaiserslautern Military Community All-Stars and swatting three three-run home runs in a 12-1, run-rule romp.
"We didn't expect anyone here to be that good," center fielder Shane Foley said after his team's first outing in this four-day, three-team round robin, which concludes Thursday. "We thought we'd walk over the competition here."
Tuesday, however, the 17- and 18-year-olds from Amsterdam did most of the walking. KMC starter Riley Moore, who gave up 11 of the Netherlands' 12 runs in his 2 2/3 innings of work, walked six and hit another batter, with five of the seven coming around to score.
"The walks really hurt us," said KMC manager Steve Madl. "But they also hit the ball well."
Moore and reliever Kyle Krajkovic held the Dutch champions to six hits, but three of them, each coming with two runners on base, left the yard. Milan Post highlighted the Netherlands' six-run first, and Patrick Bok made it 9-0 in the second with three-run shots off Moore; Rossini Frolyk drilled Krajcovic's first offering over the center field fence in the third for his three-run blow.
The three-run homers were the third, fourth and fifth of the tournament for the Netherlands. Urving Kemp, held to an infield single in two at-bats on Tuesday, smacked two three-run shots in Monday's 15-1 victory over Moldova.
KMC, meanwhile, managed to put three runners on base only on their last at-bat. With one out in the top of the fifth, Shawn Madl and Krajkovic drew back-to-back walks against reliever Max Ploegstra, and all hands were safe when Dutch shortstop Stephen Henson booted Matt McDonald's potential game-ending double-play grounder.
Henson redeemed himself on the next batter, however, when he fielded Drew Groteleuschen's grounder near second, stepped on the bag and threw on to first for the twin-killing that invoked the 10-run rule that ended the game.
KMC scored its run in the fourth when Foley and Matt Chodzko drew one-out walks off the second Dutch pitcher, Bob Klaarenbeer. Foley then stole third and was waved home when Klaarenbeer balked.
Klaarenbeer relieved Dutch starter Gys Van Els, who faced the minimum six batters in his two innings of work.
KMC is to face Moldova in an elimination game at 10 a.m. Wednesday. The winner takes on the Netherlands, idle on Wednesday, at 10 a.m. Thursday to see which team advances to the Big League World Series July 28-Aug. 4 in Easley, S.C.
"We'll have to play with a lot more intensity [Wednesdasy]," said KMC right fielder Chodzko, who walked twice in two at-bats Tuesday. "We'll have to show our character."
KMC Little Leaguers to host playoff
Kaiserslautern Military Community's 11-12-year-olds earned the right to host Germany Little League champion Paderborn in a best-of-three playoff Friday and Saturday by completing an unbeaten run through the Germany District I playoffs on Monday at Stuttgart.
KMC downed Stuttgart 13-3 Monday to become the 2010 American milcom champs in Germany. They'll play Paderborn Friday afternoon and Saturday morning and afternoon, if necessary, at Donnelly Park here to see which team will occupy Germany's slot at Little League's European Regional July 27-Aug. 4 at Kutno, Poland.
KMC never was tested at the three-team Stuttgart event. They hammered Berlin 20-0 and Stuttgart 9-0 on Sunday prior to Monday's second victory over Stuttgart.