Naples, Vicenza battling it out for supremacy
by
Jason Duhr
December 14, 2013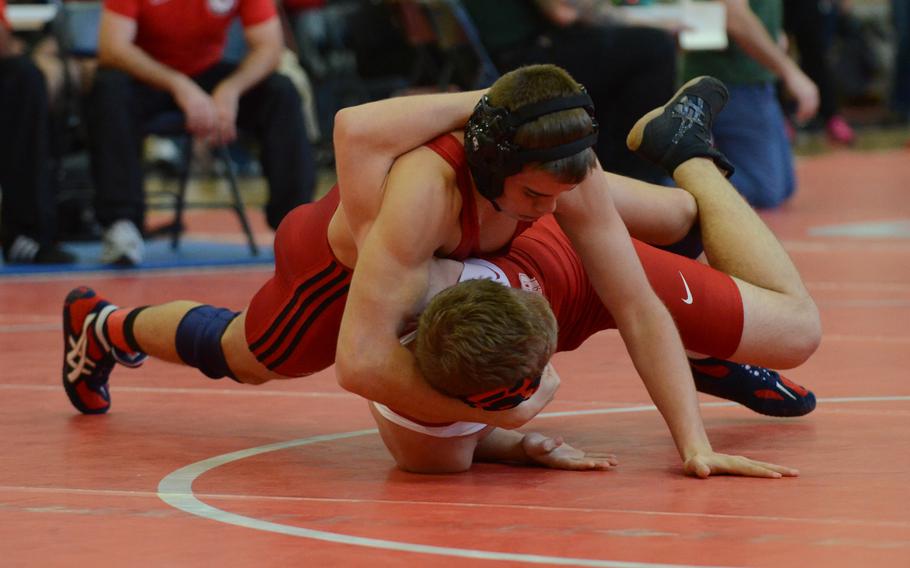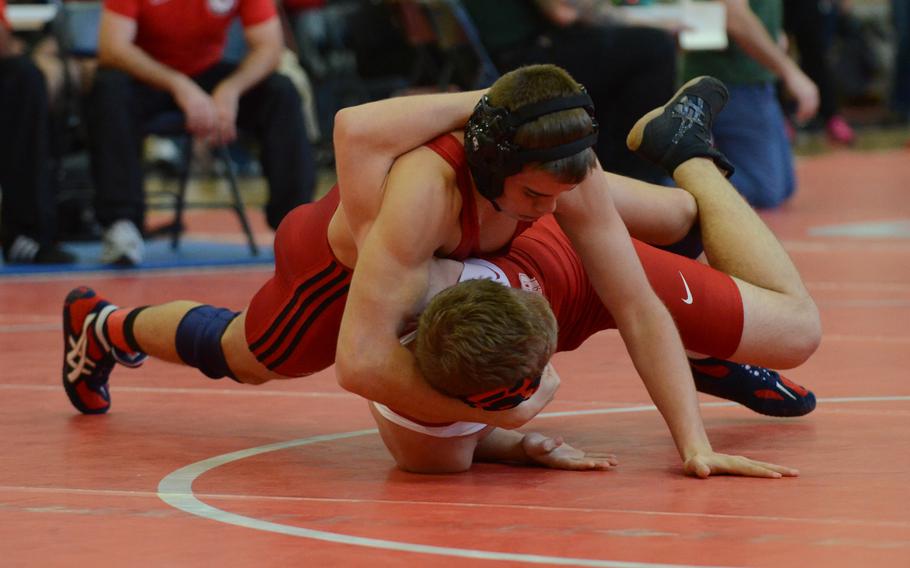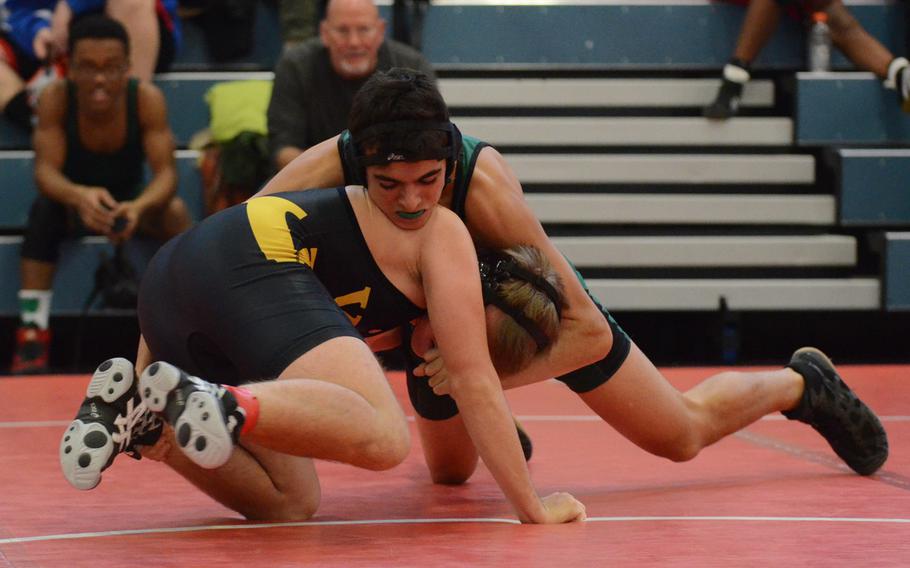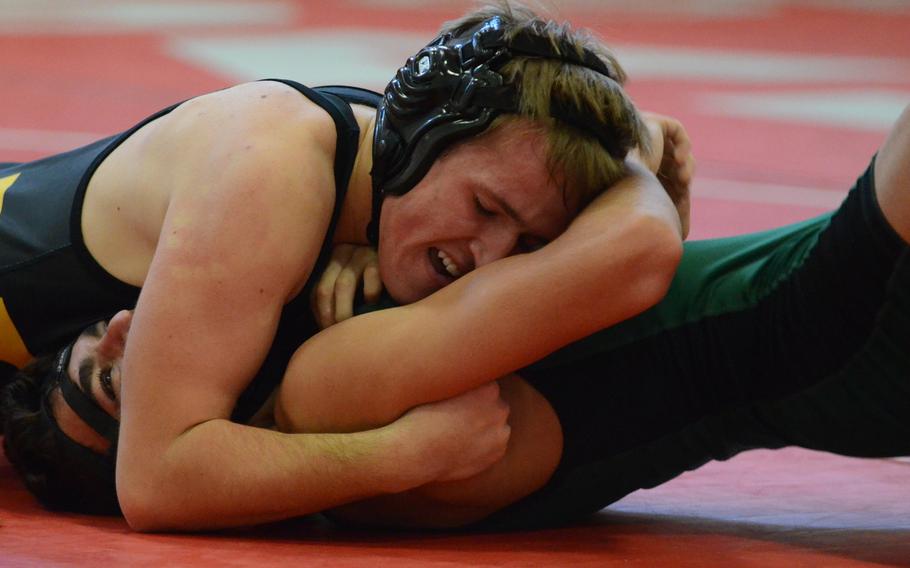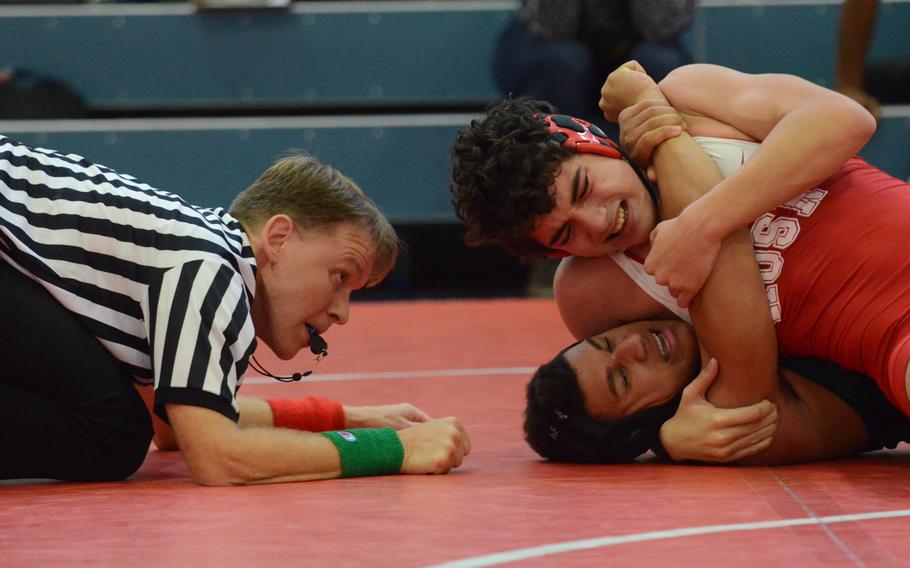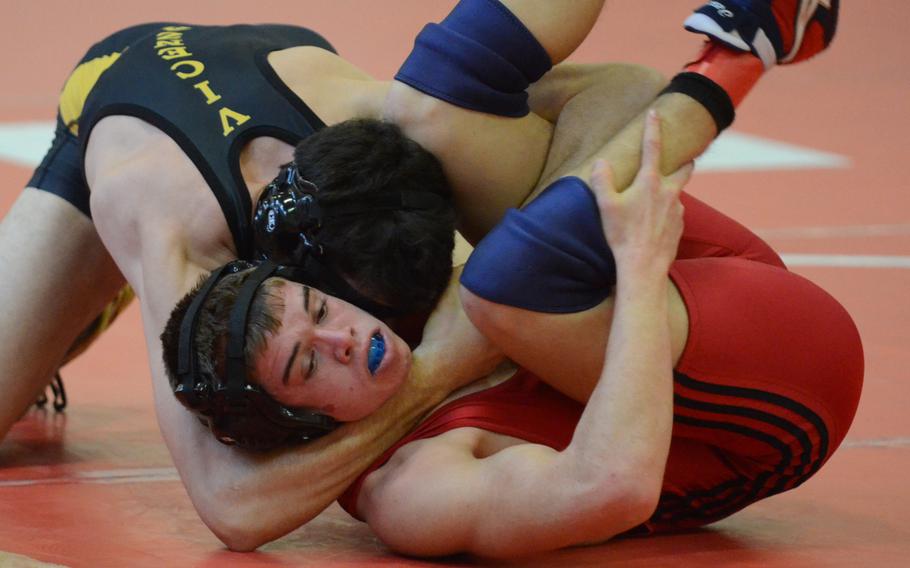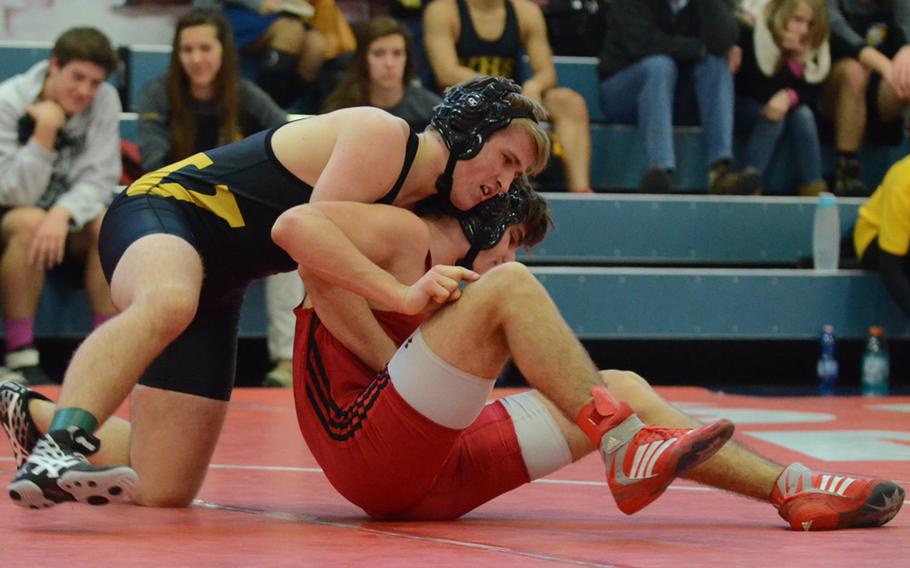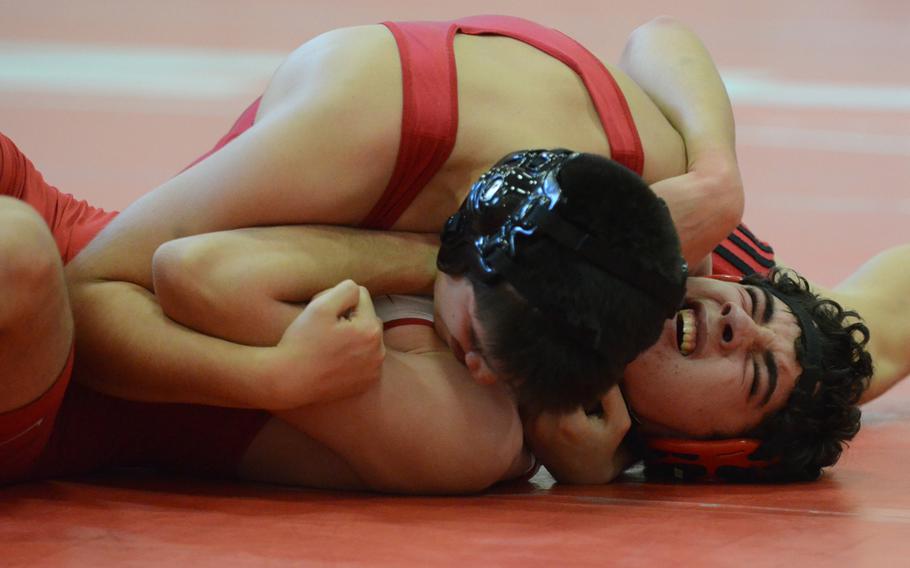 AVIANO AIR BASE, Italy – The battle for wrestling supremacy in Italy looks like it might vary from week to week.
Naples surpassed Vicenza Saturday, but it wasn't by much. Naples took first with 103, followed by Vicenza's 101. Aviano (75), American Overseas School of Rome (57) and Sigonella (20) followed.
The Cougars, who outscored the Wildcats 128-95 last weekend, might have stood a chance at securing this week's overall team points if Peter McCollaum, wasn't out.
"Right now at the beginning of the season, we just want our guys to get more experience," Vicenza coach Kurt York said. "We took five – I'm thrilled – as for not having McCollaum here, I think he would have taken another one for us."
The Wildcats shouldn't be discounted, though.
Naples' Miles Davis continues to shine, beating out Vicenza's John Salo and Antonio Silva of the Falcons for the 132-pound weight class.
Naples' Josh Hensy at 195 proved he was just as much of a competitor on the mat as he was on the volleyball court. Hensy beat three opponents, two with a pin under a minute and the third - Peter Cauble of Sigonella - by technical fall, 21-4.
Vicenza's Drake Fichthorn had an equally impressive day. He took first last week at 120, but had no competition. This week he faced Andreas McCullough and Kyle McCullough of the Jaguars and Triton Martinez-Perez of AOSR. Fichthorn pinned all three competitors in less than one minute – Andreas in 42 seconds, Kyle in 25 seconds and Martinez-Perez in 56 seconds.
The most competitive class was at 170. Aviano's Manny Gamboa, who took first, tied with Kory McKinney of Naples and Nathan Fullmer of Vicenza - all 2-1. Gamboa earned first by spending less time on the mat. McKinney pinned Gamboa early on in the meet at 1:52, while Fullmer pinned AOSR's Emil Jurgens at 3:19. Gamboa would turn around and pin Fullmer 3:32 and McKinney pinned Jurgens in 5:20. Fullmer pinned McKinney in 5:45. In his last match, Gamboa pinned Jurgen in 1:49 – three seconds faster than Gamboa was pinned in his first match.
All five teams are scheduled to take to the mats against each other again Jan. 18 in Naples.