Europe Division II boys final
Marymount routs AFNORTH to begin new title run
---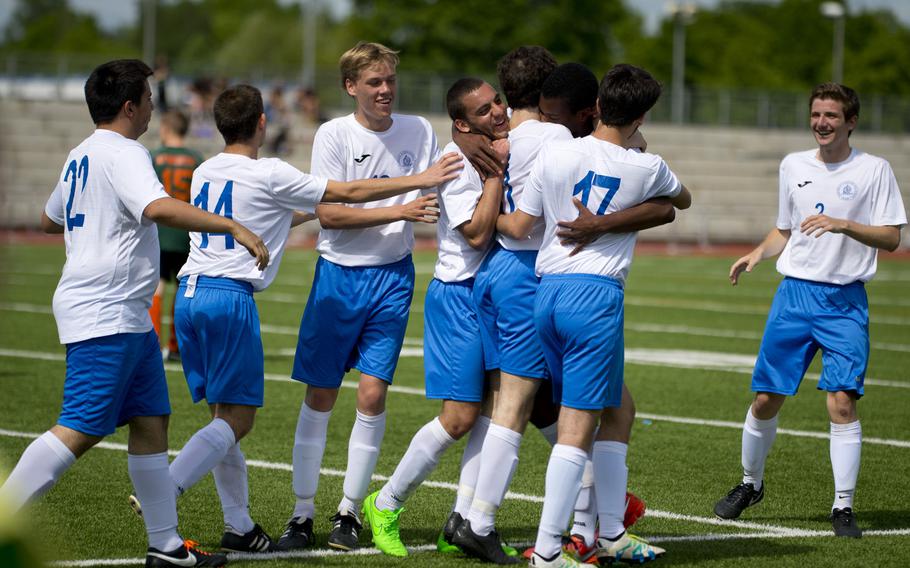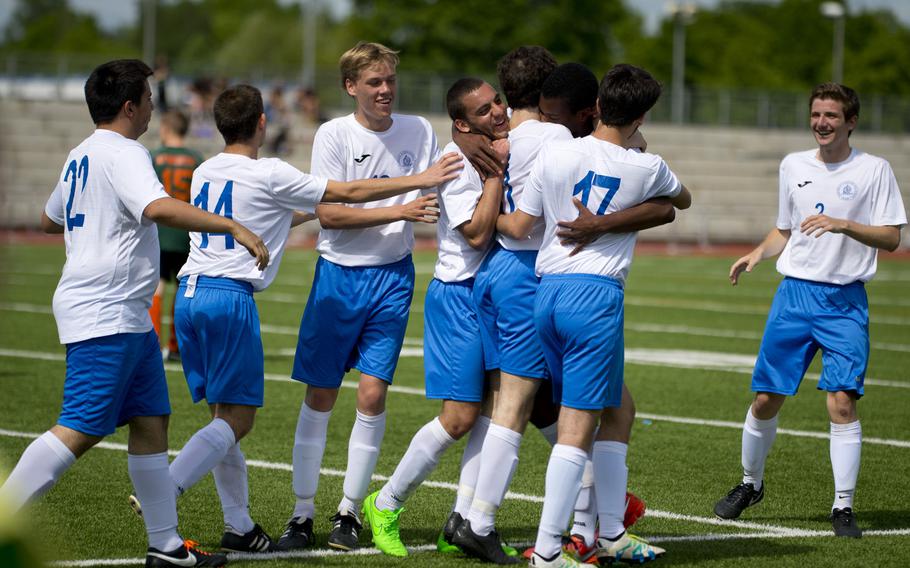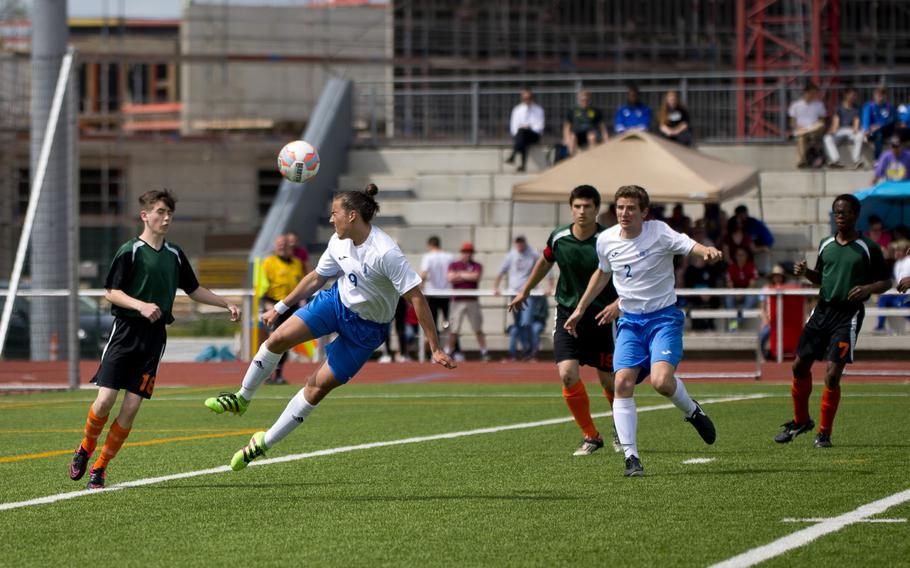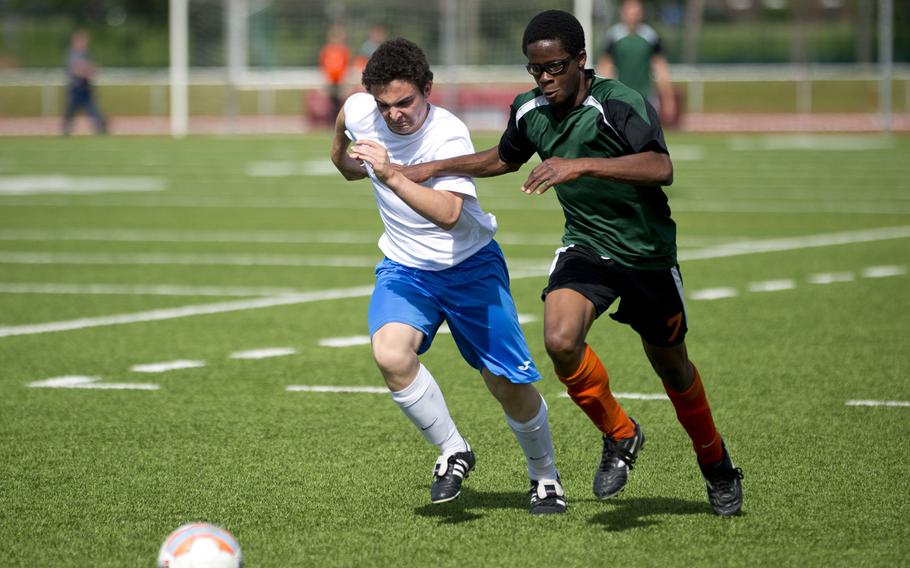 KAISERSLAUTERN, Germany – Don't call it a comeback. They've been here for years.
The Marymount Royals pressed play on their paused Division II boys soccer dynasty Saturday, routing the AFNORTH Lions 7-0 to claim the 2016 European divisional championship.
The title is the program's fifth in the last six years, a reign briefly interrupted last spring in a stunning shootout loss to upstart Bahrain.
Now the Royals are back where they've always believed they belong. They avenged the loss to Bahrain with a 2-1 pool play victory, edged Italian rival Florence in a semifinal shootout and shut out AFNORTH for the second time in the tournament to reclaim their throne.
"It was a good feeling," Marymount senior Giammaria Montella said. "All the teams that were supposed to be good, we beat them…We were happy to prove that we are the best."
That's particularly true for a Royals team stocked with seniors, including Lotanna Mba. The four-year Royals fixture, who said he plans to study medicine in Poland after graduation, was thrilled to return the title to Rome in his final DODEA-Europe match.
"It's great to win, to bring it back home," Mba said. "We redeemed ourselves from last year. It feels great."
The Royals' superiority was evident from the beginning as they teed up chances seemingly at will. But the resulting shots sailed high or drifted wide or were whistled offsides, and a scoreless tie persisted well into the first half.
It took a penalty kick from Mba to break the seal on the AFNORTH net. The goals flowed freely thereafter, leading to a 4-0 halftime advantage and an academic second half.
Mba and Arturo Forcella each scored two goals, while Montella, Diego Piorico and Simone Faggiani added one apiece.
"Once we got it going, it frees up everyone," Mba said. "That was a key moment."
As confident as the Royals were, they needed to see a ball ripple the net to unleash their unparalleled offensive attack. "After the first goal, all the tension was gone," Montella said. "We knew that we could win the game."
The win completes an undefeated season for Marymount.
The Royals beat Division I squads Vicenza and Naples in the regular season, avenged a regular-season tie with Florence by beating the Boars in Friday's semifinals, and retook the DODEA-Europe throne with a rout that ended seven minutes early due to the mercy rule.
Despite Saturday's loss, AFNORTH can take solace in the fact that they redeemed a mediocre regular season with a deep tournament run. The fifth-seeded Lions blanked defending champion Bahrain in pool play and edged Black Forest Academy in an overtime semifinal Friday to reach the European title game.
Twitter: @broomestripes
---
---
---
---