Europe DII boys soccer
Marymount, AFNORTH give extra effort to reach final
---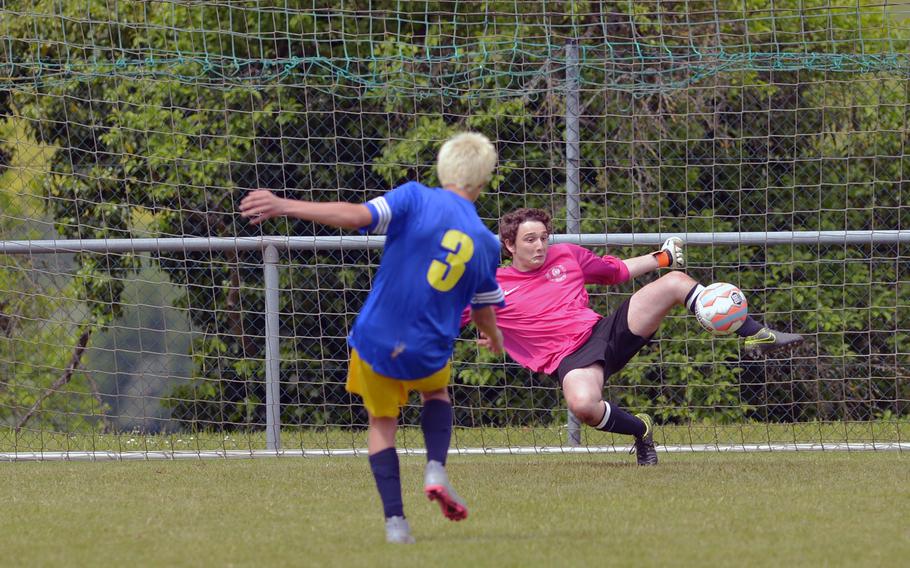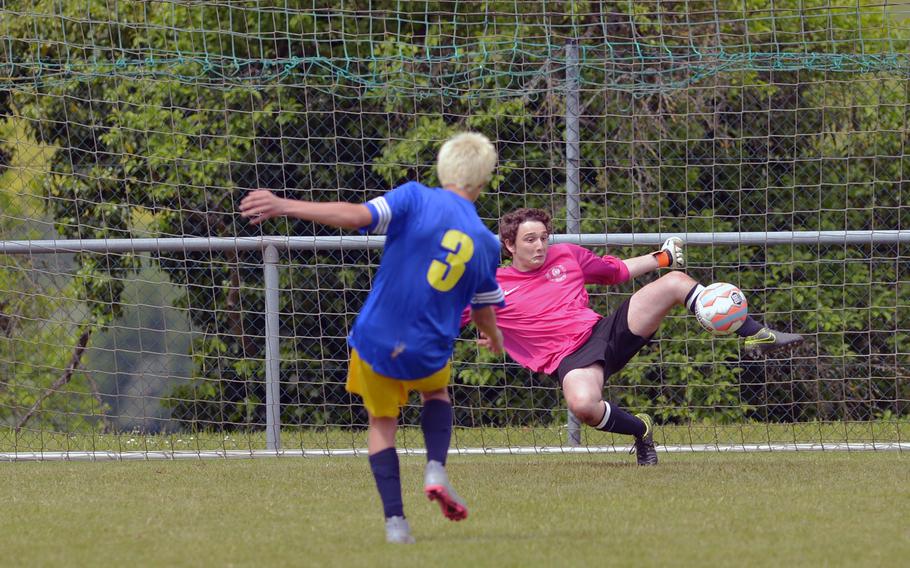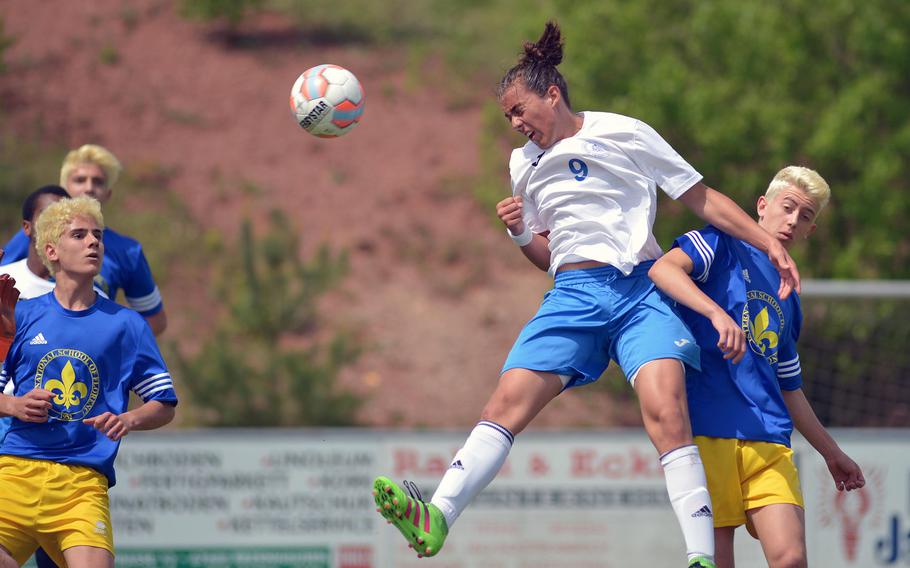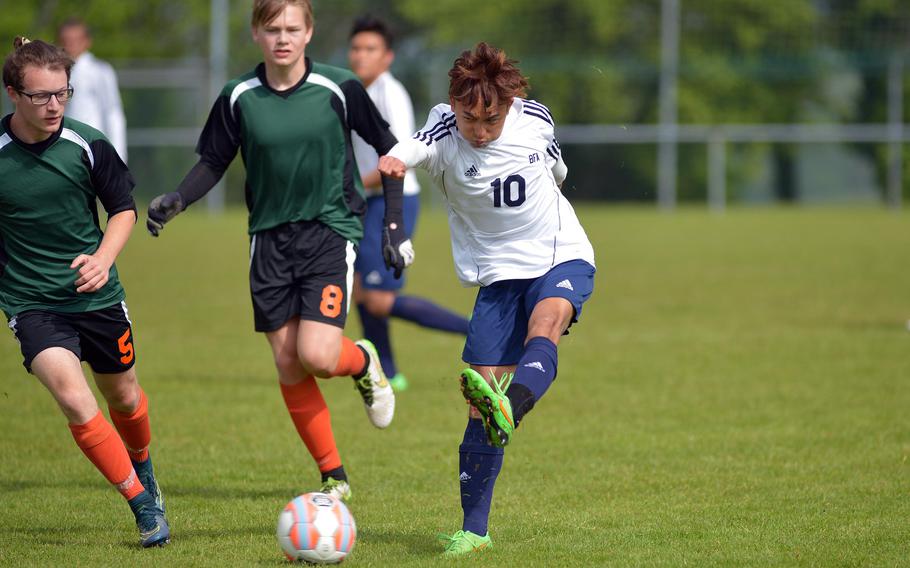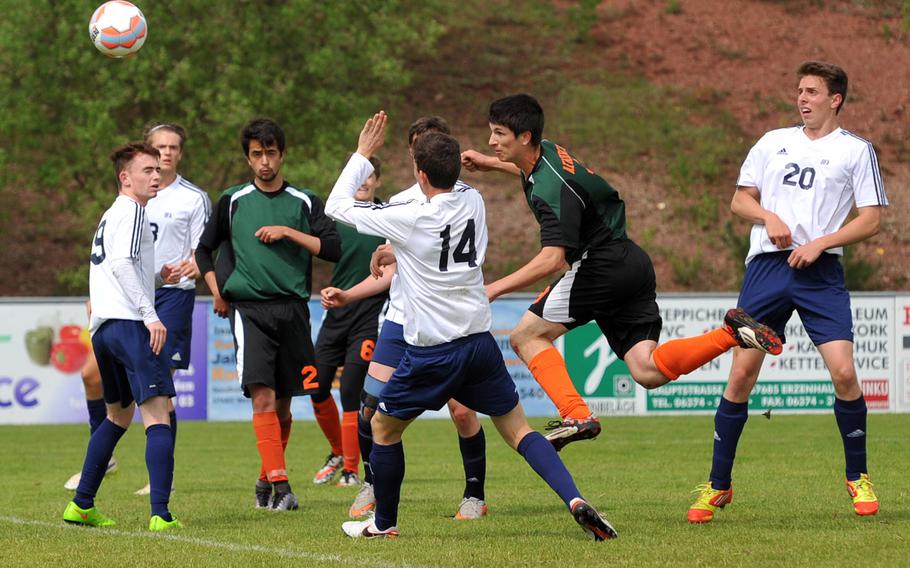 REICHENBACH-STEEGEN, Germany – Overtime triumphs on Friday sent the AFNORTH Lions and Marymount Royals into the DODEA-Europe Division II boys soccer championship match, set for Saturday at Kaiserslautern High School.
AFNORTH 2, Black Forest Academy 1: Logan Harless scored the silver goal and gave his team a chance at gold.
Harless produced the decisive score early in the first silver-goal overtime period, heading in a pinpoint corner kick from teammate Ethan Stanley. It was the second time of the game the two teammates connected in that fashion.
"He always puts those corners right where I can get them," said Harless, a senior who missed last season due to injury. "I just did what I always do. Went up for it and got a goal."
BFA senior Jinhwan Kim scored in regulation to send the teams into the extra period tied at a goal apiece. Fifth-seeded AFNORTH felt a sense of urgency to pull ahead quickly and avoid another overtime session, and eventually penalty kicks if a winner still wasn't determined.
"We were trying to get something as soon as possible," Harless said.
Once that was accomplished, the Lions' focus turned to preservation. Even as the Falcons kept them busy with a flurry of desperate attempts at an equalizer, the remainder of the 10-minute overtime ticked by interminably slow for AFNORTH.
"Ten minutes. It sounds like, 'Oh, it's only 10 minutes.'" AFNORTH coach Kevin Padron said. "But when you're out on the field and you're only up by one it seems like an eternity."
BFA coach Isaac Michaels lamented the disappointment for his second-seeded team, which featured nine seniors. The loss wasn't for a lack of effort, he said.
"We came out and played hard and we were physical," Michaels said. "We weren't really able to get our offense moving."
Marymount beats Florence on kicks: The top-seeded Royals won an even Italian matchup on penalty kicks 5-3 after a 1-1 regulation finish and two scoreless silver-goal overtime sessions.
The Royals are checking off all the boxes on the way to what they hope is a new European championship reign.
They cruised through an undefeated regular season, earning the top seed in the tournament. They made a strong opening statement Wednesday with a 5-0 rout of American Overseas School of Rome.
On Thursday, the Royals beat AFNORTH, the team they'll face again for the title Saturday, by a 3-0 score, and later completed the elimination of Bahrain, the team that interrupted their dynasty last spring.
On Friday, they took their next step, eliminating Italian rival Florence and advancing again to the European championship game. In the process, the Royals avenged their only non-victory of the season, a 2-2 tie with the Boars on April 9.
But it didn't come easily against tough third seed Florence, the 2015 Division III champion making a spirited run at the 2016 Division II crown.
"It was a beautiful game," Royals coach Alessandro Romano said. "Either team could have won. This time we got the win."
Twitter: @broomestripes
---
---
---
---