Lions, Tigers split of a pair of lopsided games
by
Immanuel Johnson
January 11, 2020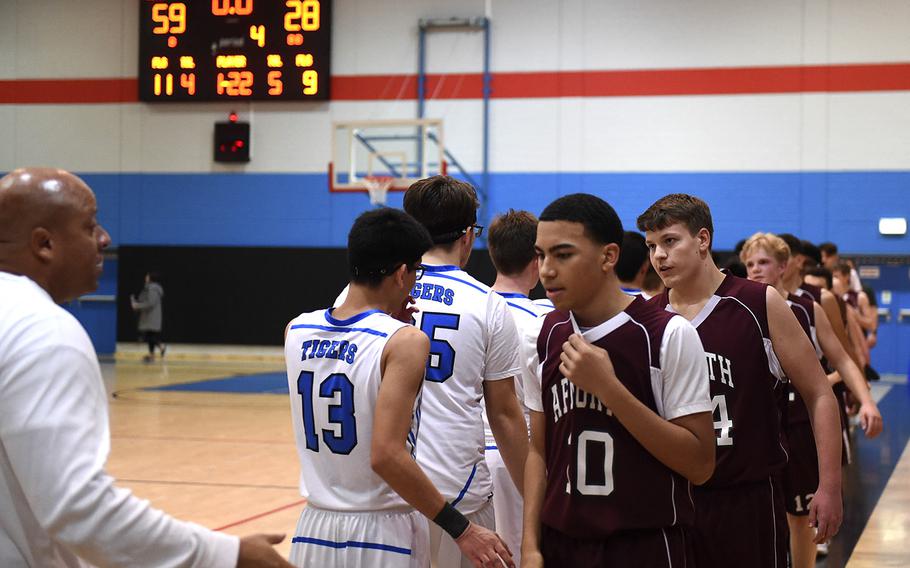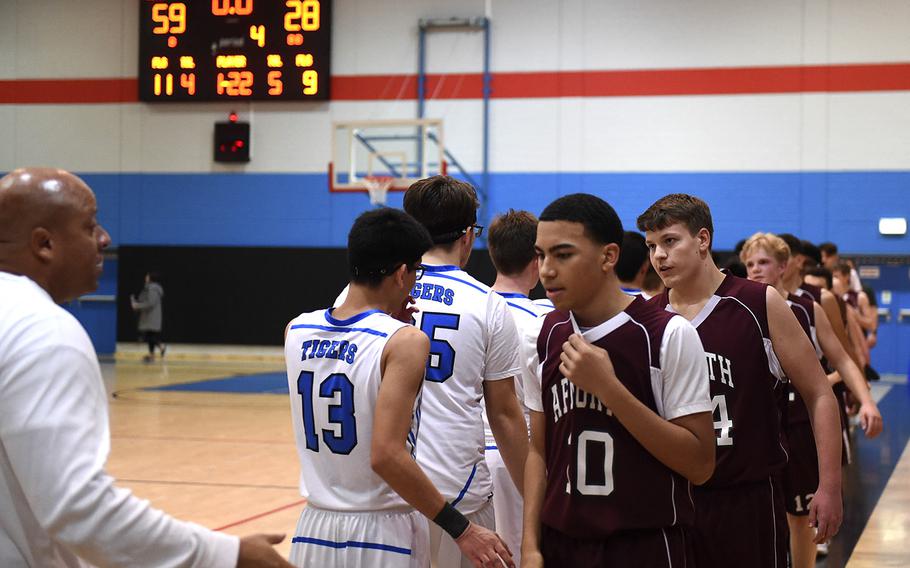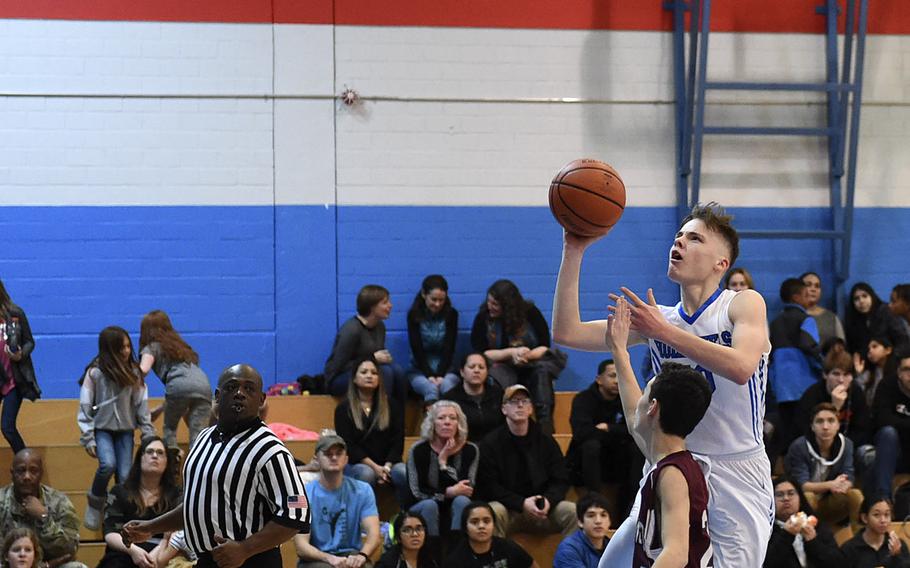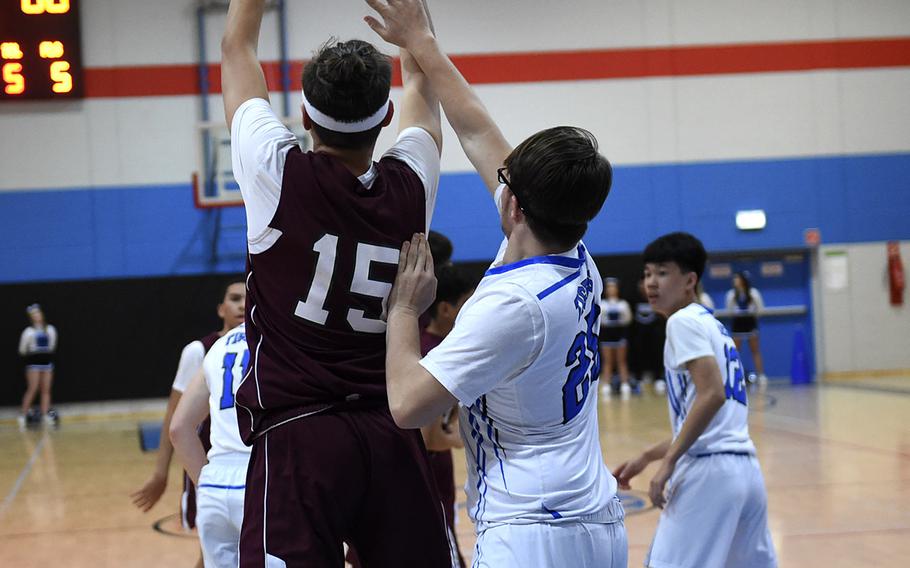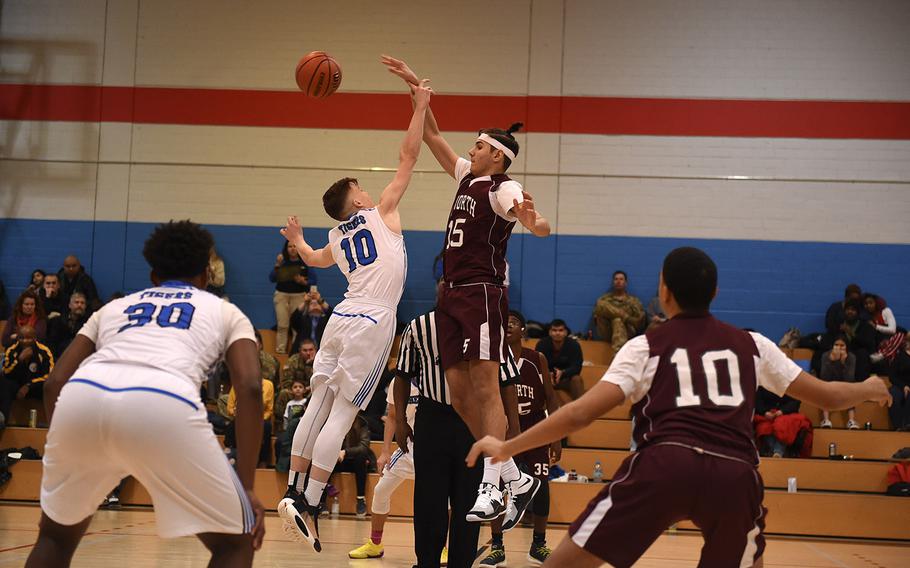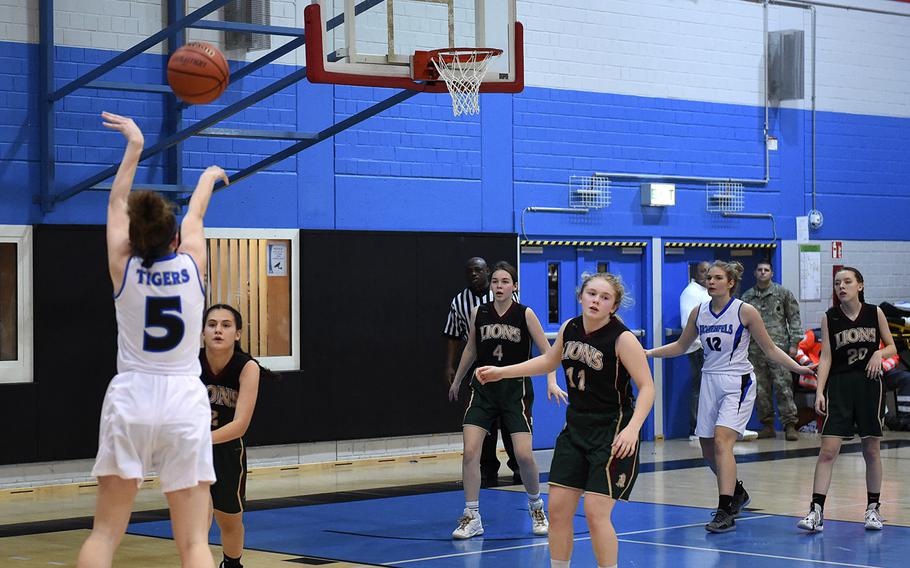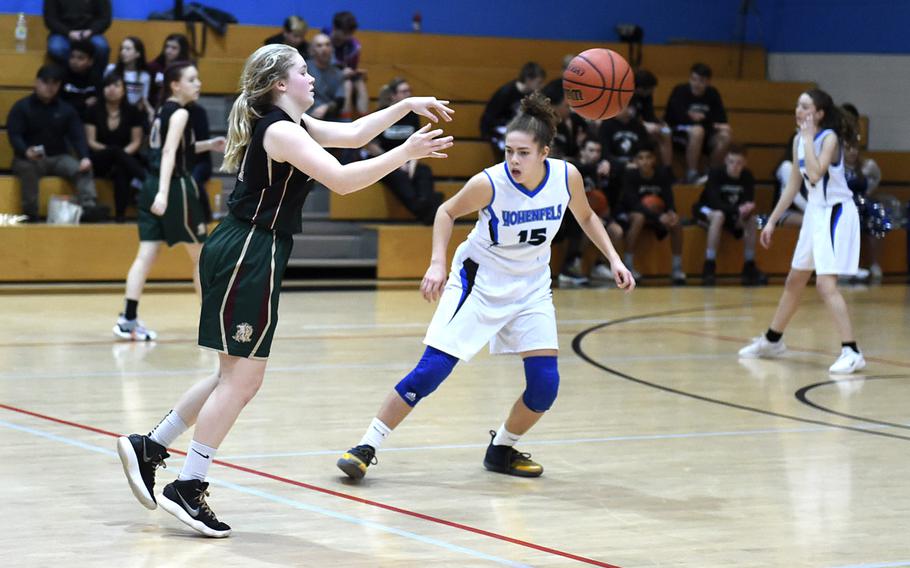 HOHENFELS, Germany – In a pair of basketball matchups between big cats Friday, the tigers and lions each claimed a victory.
GirlsAFNORTH 51, Hohenfels 26: This game was all about the Lions, who scored 11 in the first quarter and it only went uphill from there.
"We practice and play with intensity; I think we did a pretty good job at carrying that out," AFNORTH coach Matt Wise said. "A big part of what we tell them is to take small steps forward each day."
Sophomore Tori Morris led the way, scoring 30 points.
"We always give it our all every quarter and never back down," Morris said. "If they [teammates] do something good we encourage them."
Steph Freundner added seven points for AFNORTH with Johanne Sandall and Trinity Ato combining for 13 rebounds. June Smith led Hohenfels with 17 points.
BoysHohenfels 59, AFNORTH 28: Junior Deshawn Herold-Adams had 18 points and the Tigers led 16-2 after the first quarter and 34-9 at halftime.
"We weren't getting a lot of offensive sets and that was a problem. I tell my team to go 110 percent all the time," Hohenfels coach Joel McDonald said. "We just got a couple guys back from being hurt, we have Aviano coming next Friday."
"It was just trying to get the team involved and play good defense," Herold-Adams said. "We were just trying to talk to each other and hype each other up and go from there."
Hohenfels' Caleb Love scored 10 points and Kim Robin came just behind with eight. For the Lions, they were led by Tyler Quick with eight points.
The Tigers are getting ready to play Aviano next weekend. AFNORTH travels to Baumholder in a four-team matchup that also features Alconbury and Brussels.
Johnson.Immanuel@stripes.com Twitter: Manny_Stripes