Lions get out of the Dragons' den with a win
by
Christopher Dennis
September 7, 2019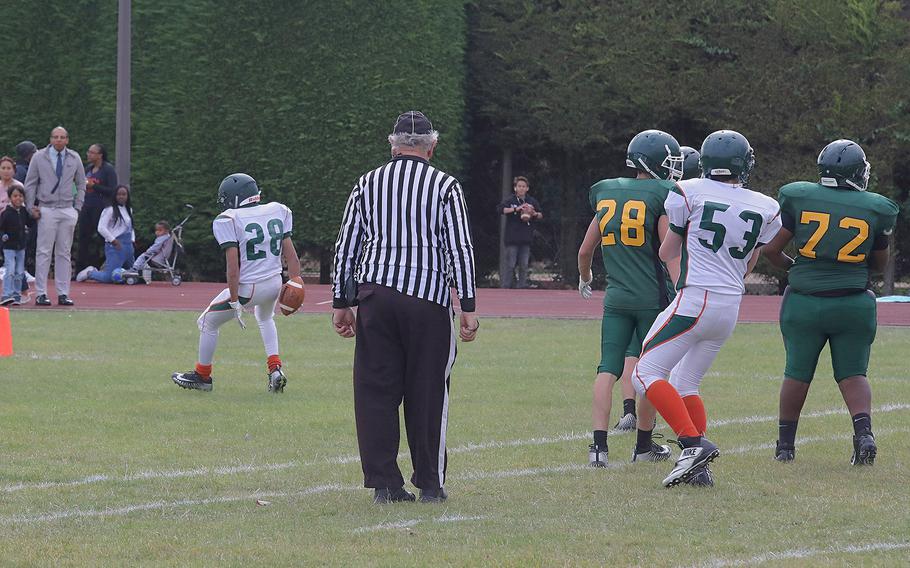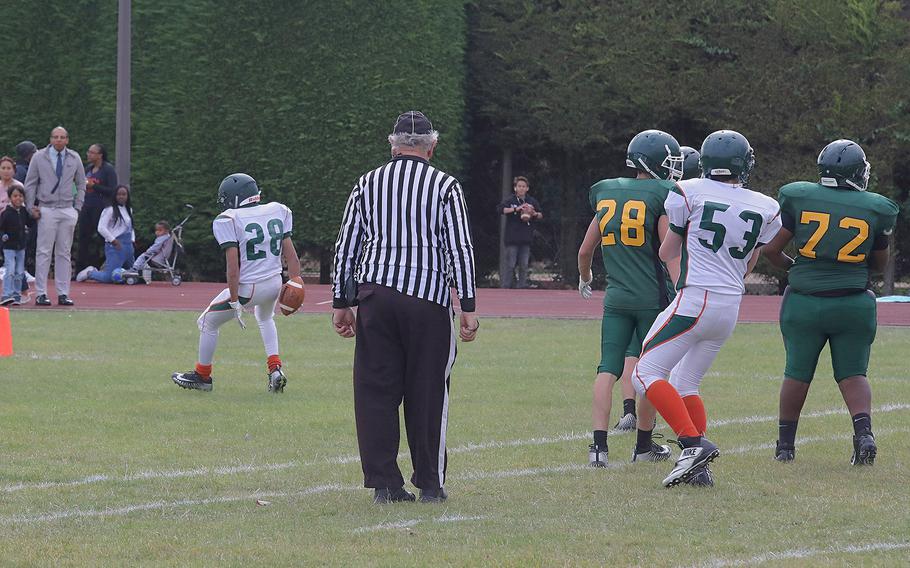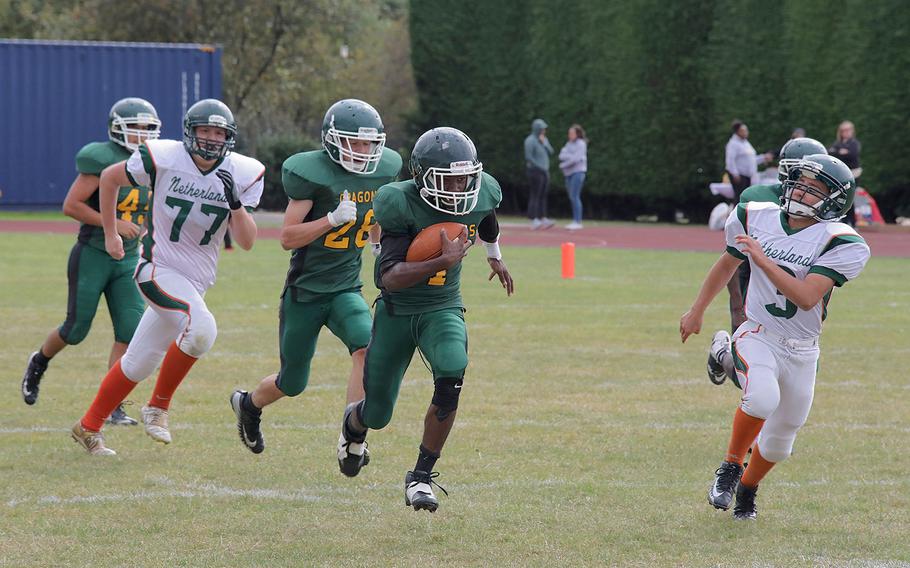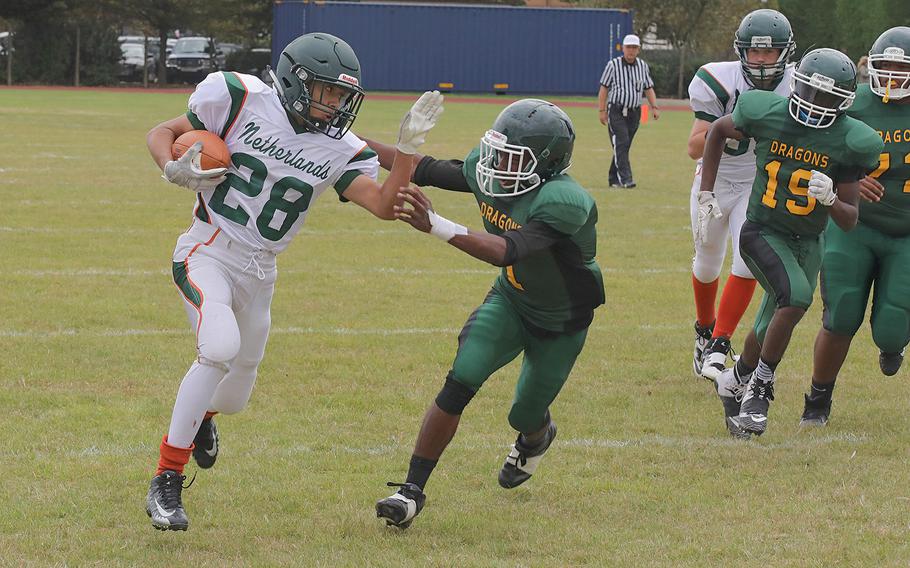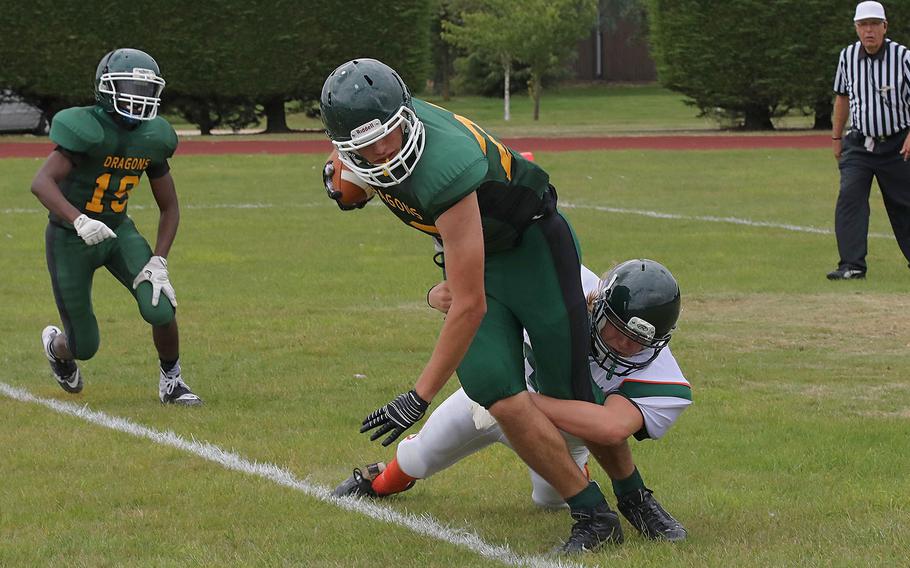 RAF ALCONBURY, England – In a game that came down to inches and seconds Saturday, the AFNORTH Lions won 28 -25 over Alconbury Dragons.
Down to the last seconds of the game, a 20-yard pass and 20-yard run by Alconbury's Swapp Spencer failed by inches to bring the Dragons the points they needed for victory.
"I thought we had that one. I think this was my baptism to six-man football," Dragons coach Duke Eidt said.
But there were plenty of highlights on both sides in Alconbury's return to football after several years of not fielding a squad.
Alconbury's Tre Tre'von took the kickoff to open the second half 80 yards for a touchdown to bring the Dragons within a point at 19-18.
The defense for both sides started pushing back the offense on both sides, resulting in a series of fourth-down turnovers that eventually lead to a safety for the Lions.
Alconbury had scored the first touchdown midway through the first quarter with a 30-yard run by Tre'von.
A 10-yard pass and a 20-yard run by the Lions, Colby Flash tied the score at 8–8 by the end of the first quarter.
The highlight of the second quarter was a lateral pass from the 1-yard line to Tre'von, who then ran it into the endzone for another touchdown for Alconbury, which trailed 18-12 at halftime.
There was a tense moment for Alconbury when Tre'von went down in the third quarter to what looked like a knee injury. But he was up and going again by the end of the game.
The Lions were just happy to leave with a victory.
"I'm just glad to get out of the Dragons lair with a win," coach Greg Blankenship said.
dennis.christopher@stripes.com Twitter: @chrisbdennis