Lancers working hard to make up for smaller numbers
by
William Howard
August 27, 2018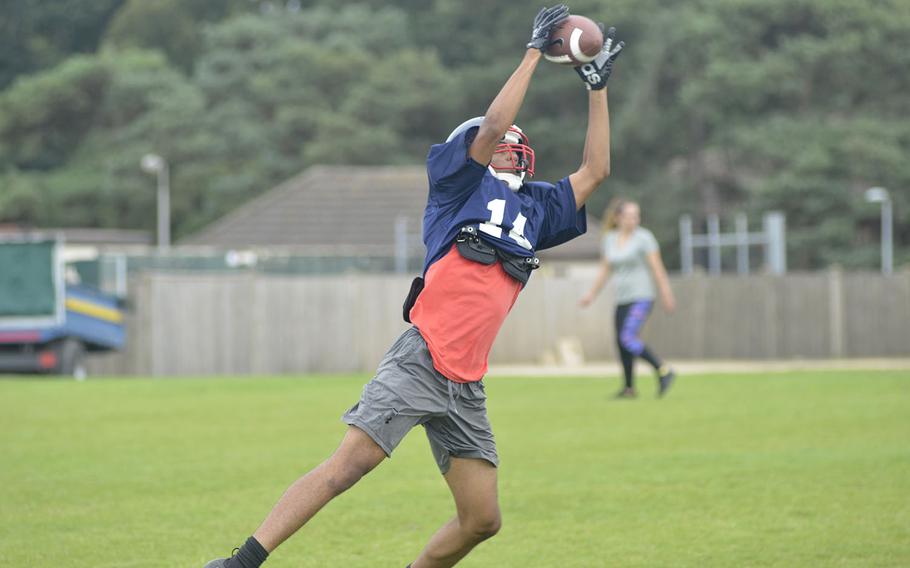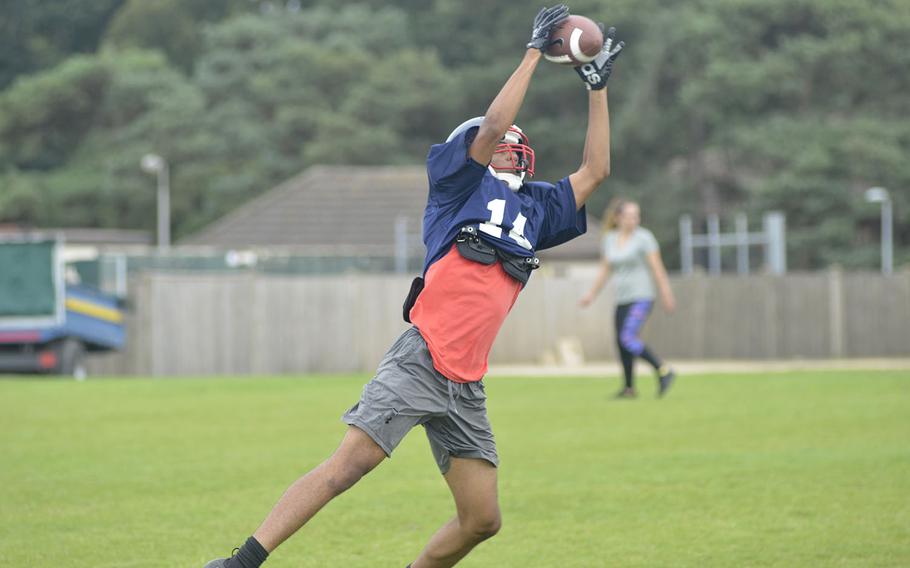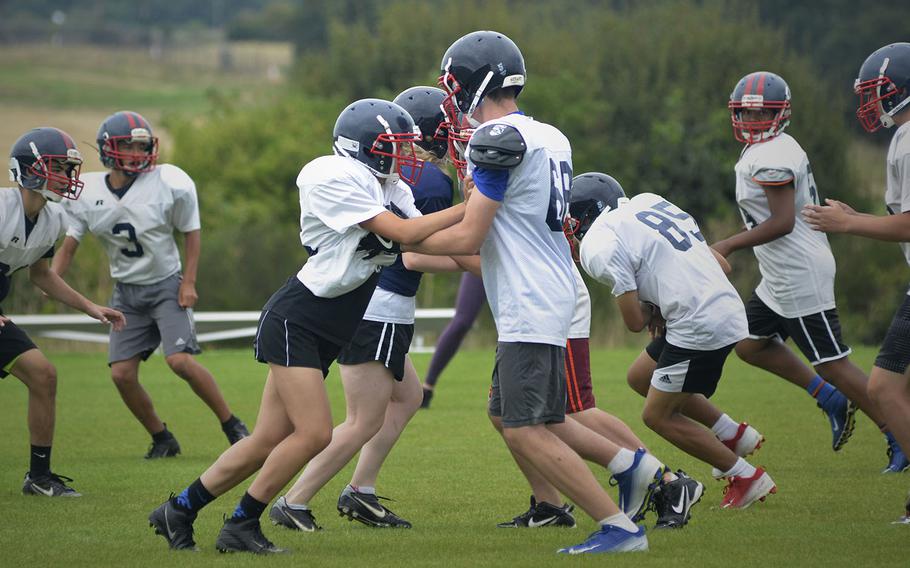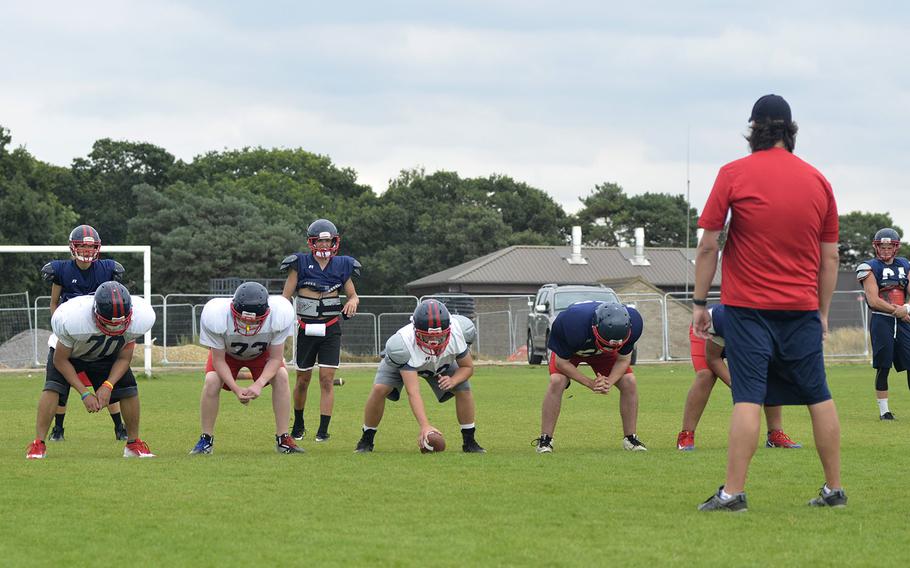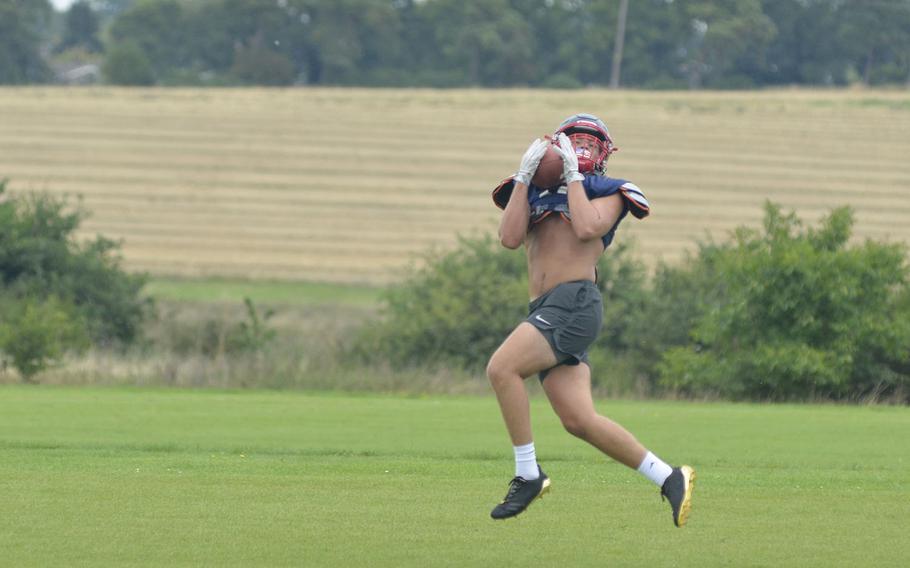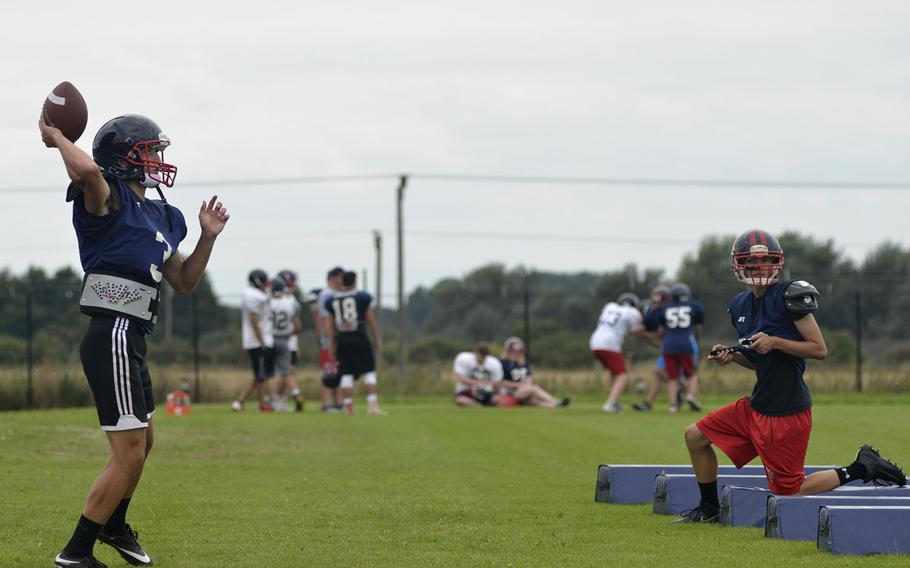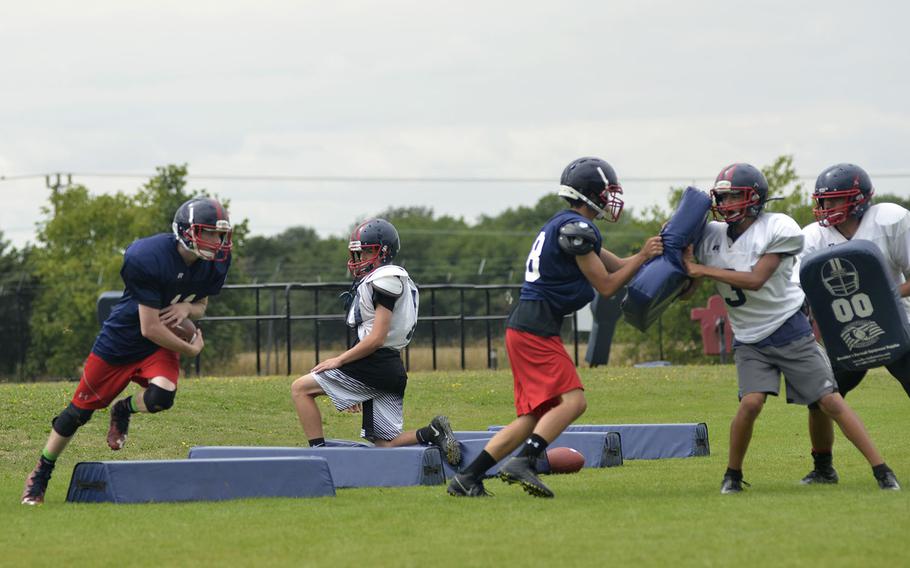 Second in a series of looks at high school football camps around Europe.
RAF LAKENHEATH, England — There are big changes for the Lakenheath Lancers this season, with three new assistant coaches and a potential roster of 35 players that includes two girls for the first time in many years.
"We're a smaller team again this year, but we used that to our advantage last year," coach Gabe Feletar said. "We had players going both ways and that's just something they know."
Feletar said he's still filling the holes from nine seniors who graduated and returning starters are stepping up as leaders for the young team.
Junior Joey Glenk, an offensive captain last season, will play both sides of the line alongside his new 280-pound teammate Soloman Chishti.
They'll have their hands full protecting rookie quarterback Anthony Smout while he throws the football to wide receivers Cam Franklin, Manny Cordero and returning running back Ion Duenas.
Freshman Juliet Polk has been practicing with the quarterbacks and receivers while senior Katherine Fitzgerald is looking for a starting position on the line.
"They're just like any other player on the field," Feletar said. "I'm still trying to figure out the whole locker room situation."
The team has been training hard with a two-hour weight-lifting program in the morning and then two hours of practice in the afternoon.
That work will be tested in the opening game against Wiesbaden at home on Sept. 8.
"I'm looking forward to the season and I'm expecting good things for Lakenheath this year," Feletar said. "I think the players are too."
Twitter: @Howard_Stripes