Lancers off and running to start season
by
William Howard
April 15, 2017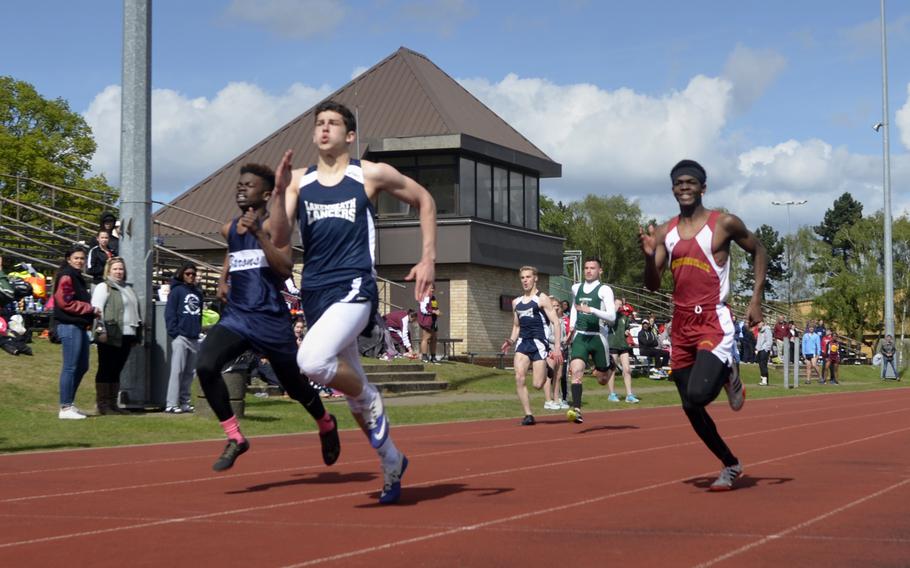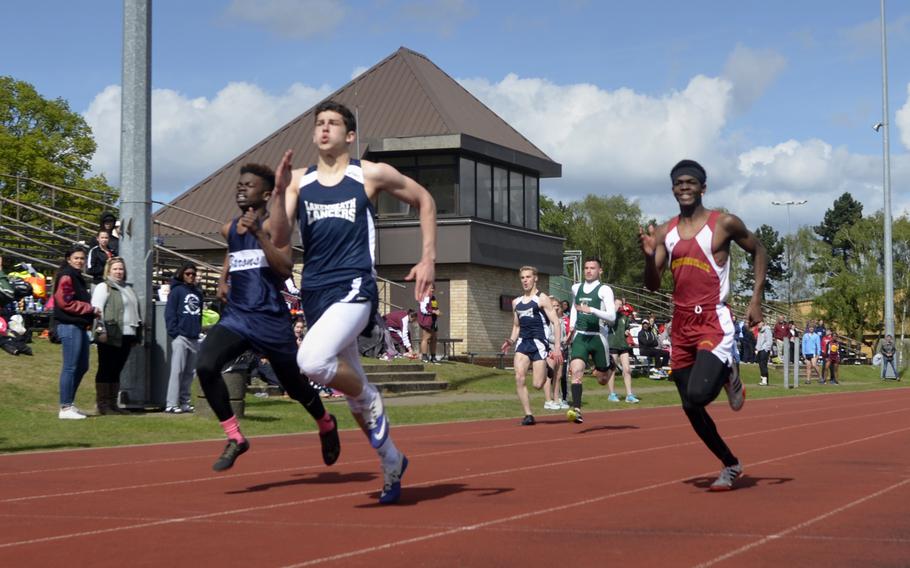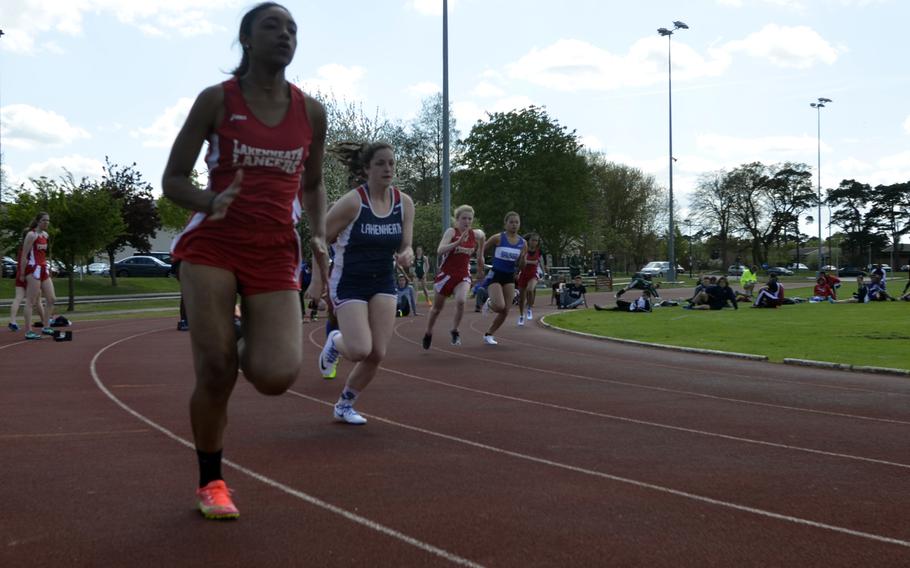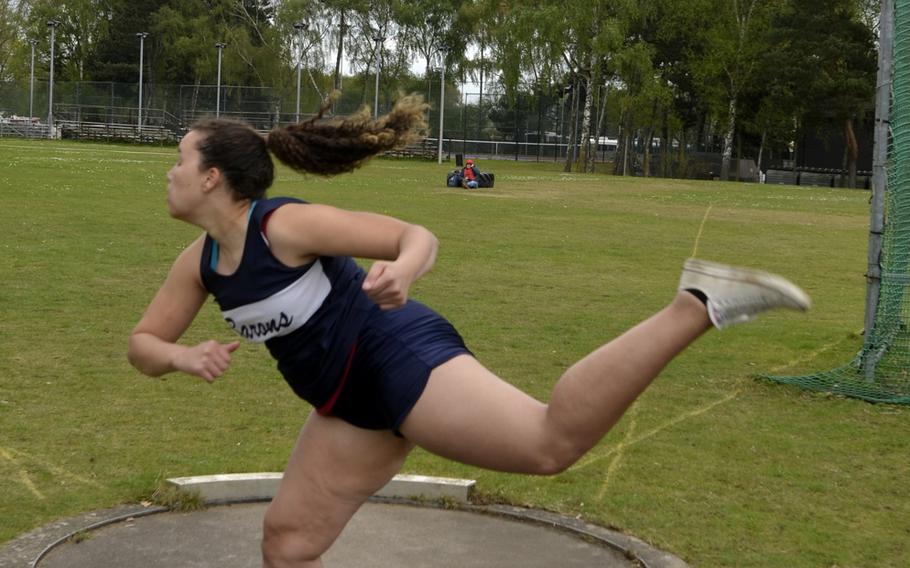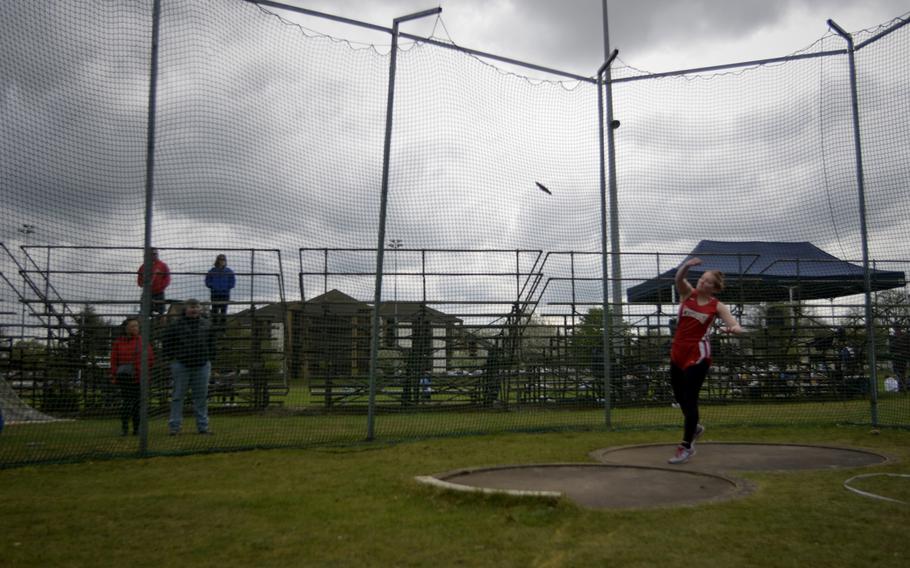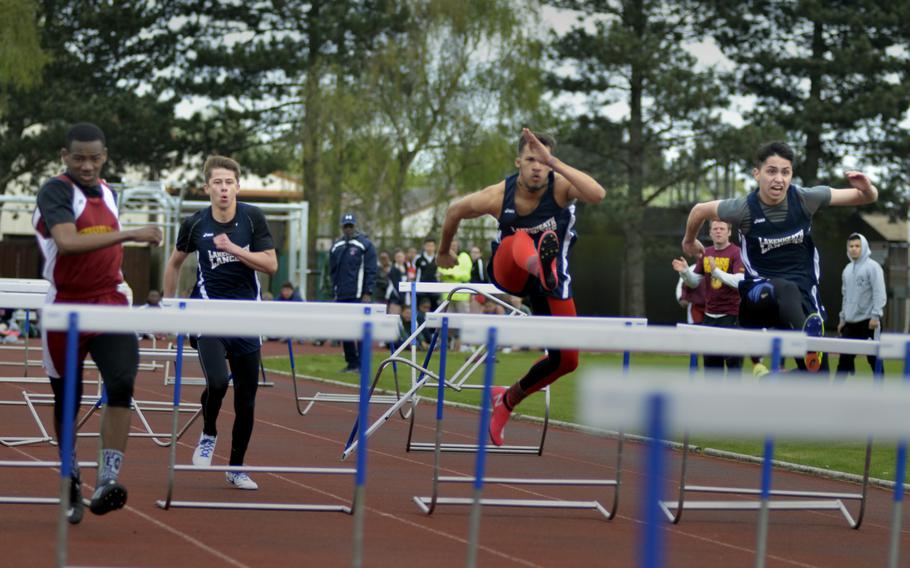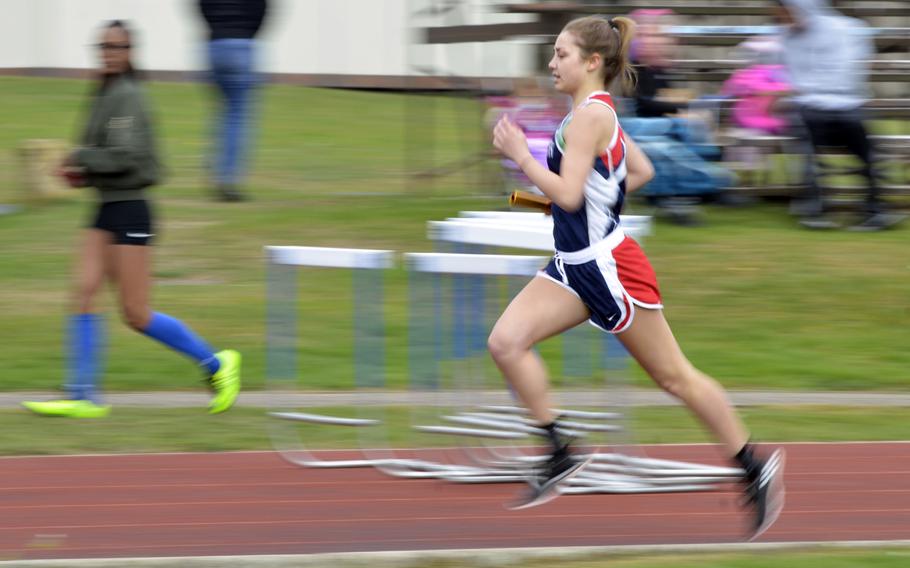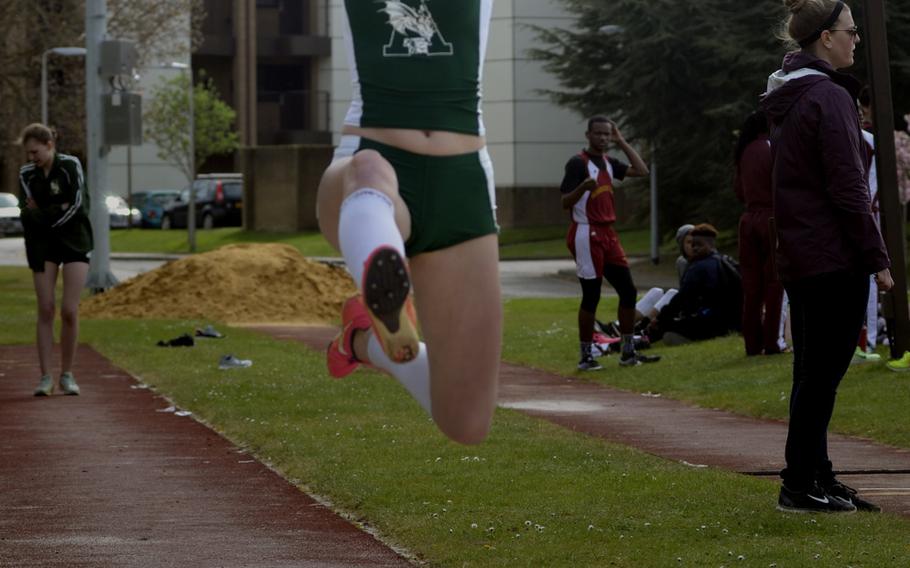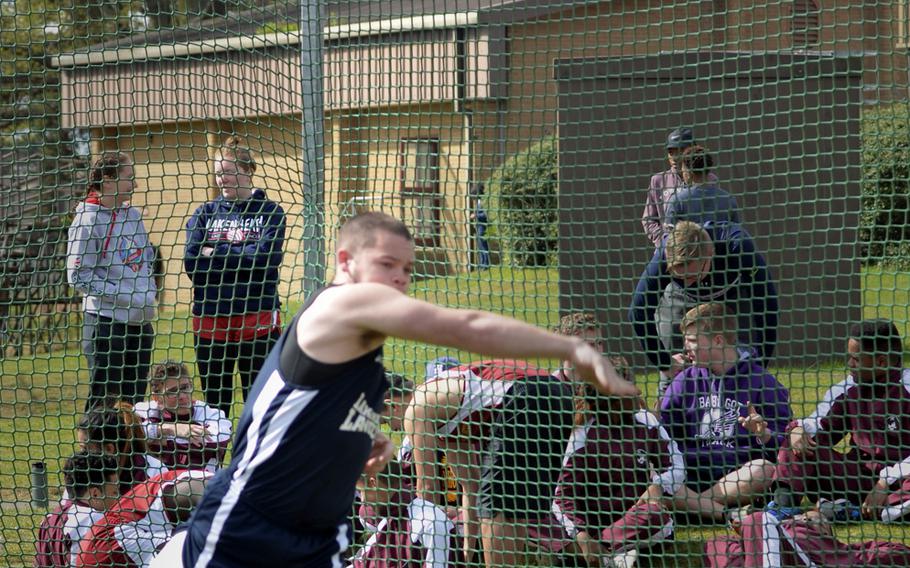 RAF LAKENHEATH, England ― The Lancers dominated during DODEA-Europe's opening track and field meet of the season Saturday.
Lakenheath sprinted, leapt and threw for first place in 15 events against visiting teams from Bitburg, Brussels, Alconbury and Baumholder.
Lakenheath junior Austin Burt sprinted ahead of the competition in the boys 800, 1,600 and 3,200 meter runs.
"It feels good but it's just part of the job," Burt said about his third track season in Europe. "I just know that there's faster competition. I know I have a lot more speed up ahead."
He attributed his performance to running 550 miles in preparation for the season and his unique topknot hairstyle.
"They say cool hair knocks 7 seconds off your run time," Burt said.
Across the field at the shot put and discus ring, his sister Camryn sported the same topknot style in her first meet throwing for Lancers.
She placed second against Bitburg's Elise Rasmussen in the shot put and third in discus. Rasmussen out threw even the boys with a qualifying toss of just more than 100 feet in the discus.
As the day progressed, familiar names could be heard again and again over the intercom as event results were announced.
Lakenheath's Kobe Cox clocked 11.44 seconds in the 100 and 23.64 in the 200 and Brussels' Tariziana Thompson finished in 13.24 in the 100 and 27.84 in the 200.
Brussels' Avery Smothermon fared well in longer distances, with winning times of 5 minutes, 56 seconds in the 1,600 and 13:04 in the 3,200.
Baumholder's Yorel Smalls threw 35 feet, 7 inches in shot put and Baumholder's Nate Horton leaped 20 feet, 1 inch in the long jump.
All those in attendance have five weeks to improve their times and marks if they hope to hear their names called at the season-ending European championships in Germany.
---
---
---