Lancers lead last charge to qualify for finals
by
William Howard
May 19, 2018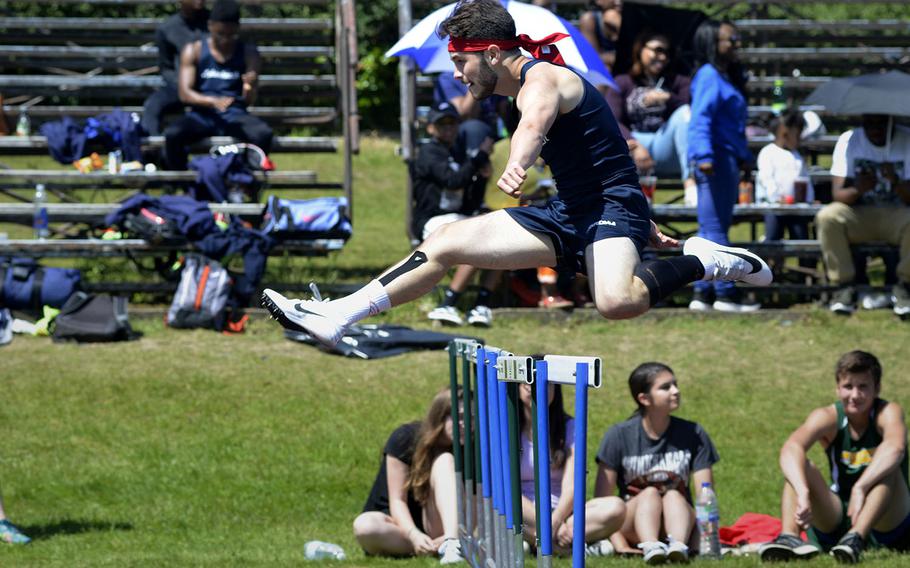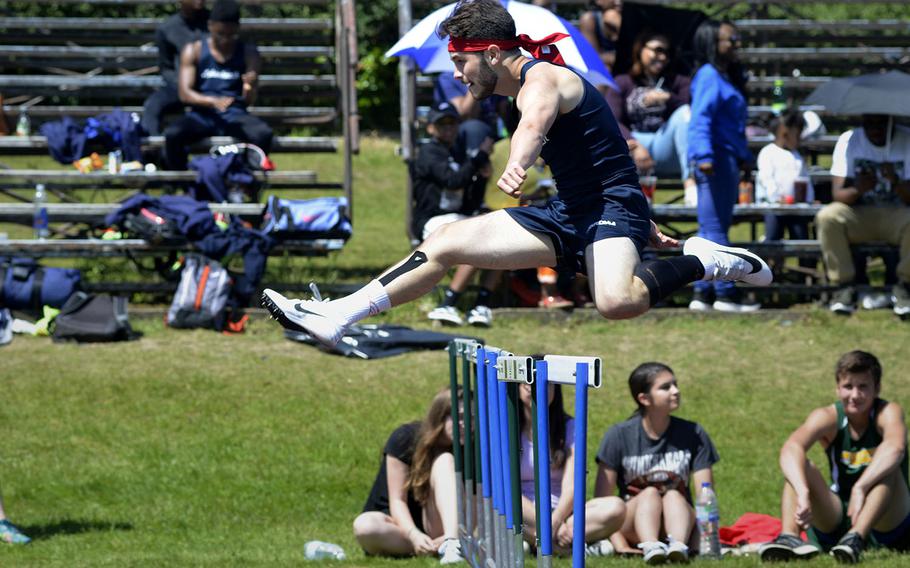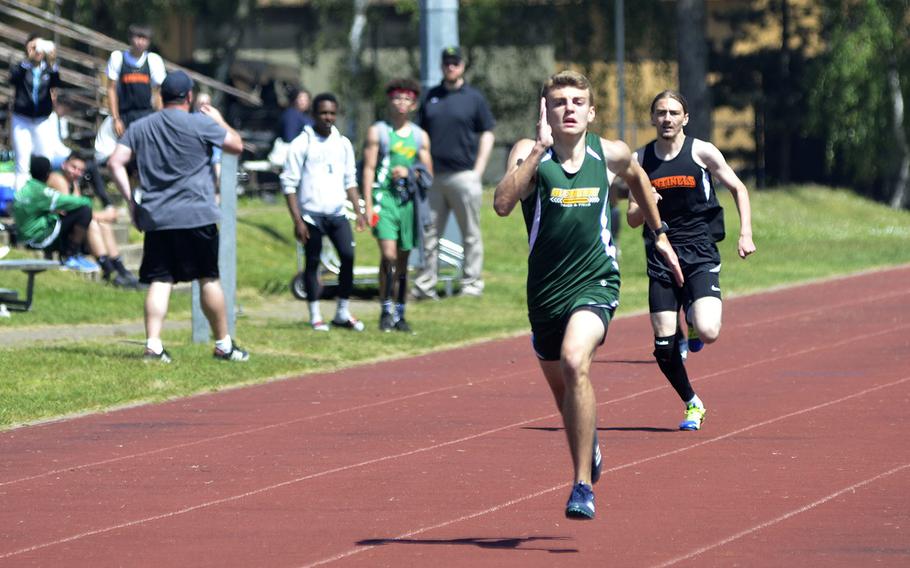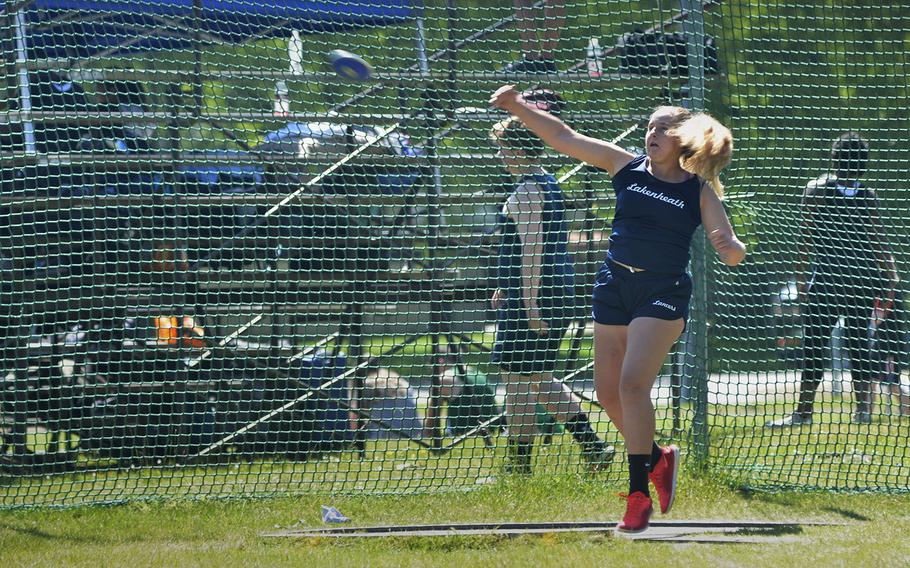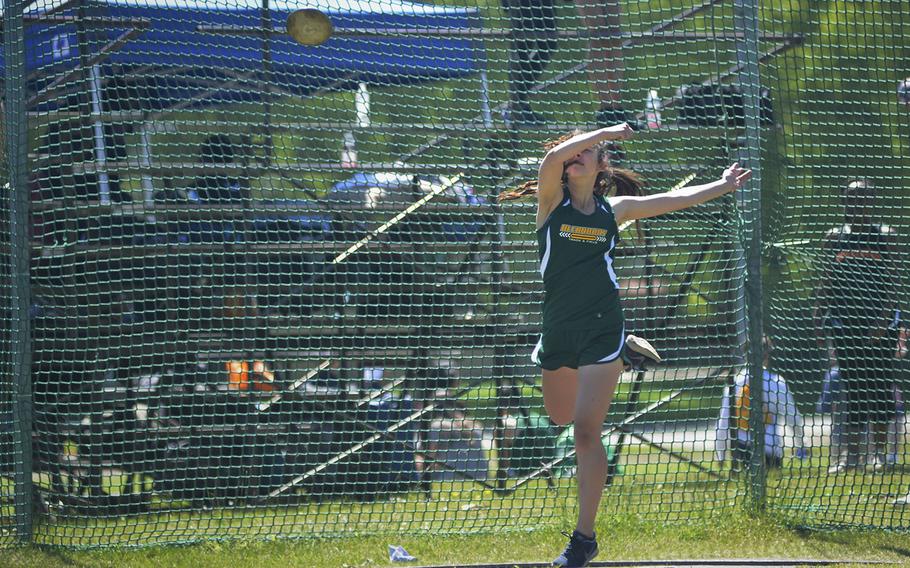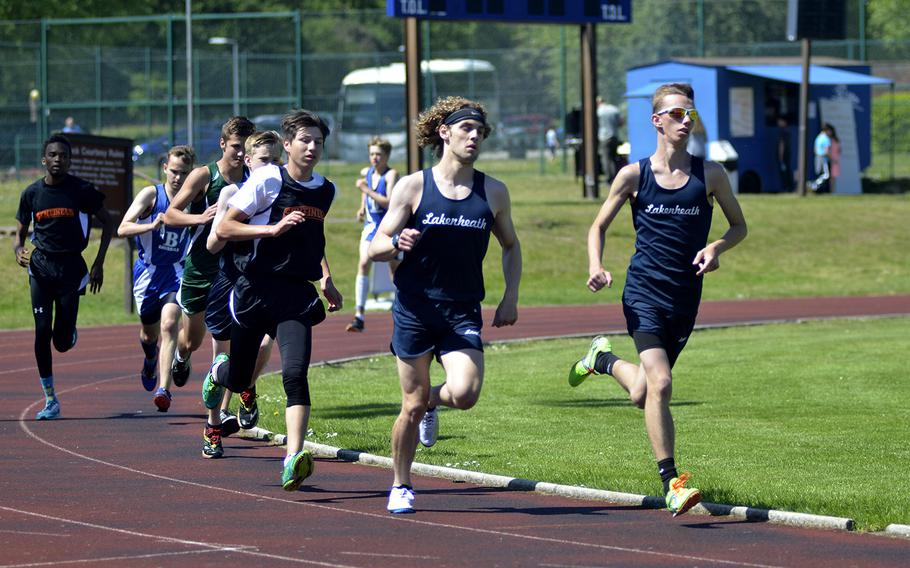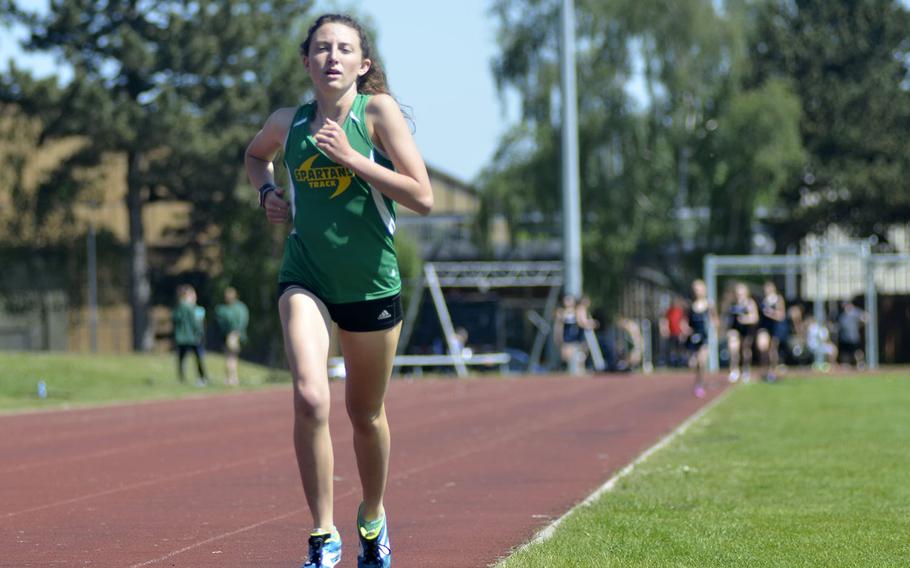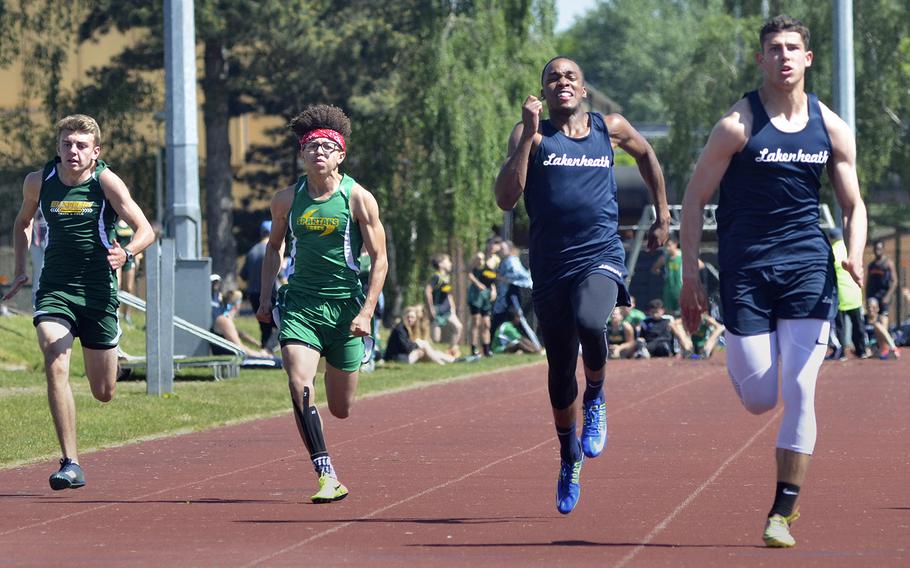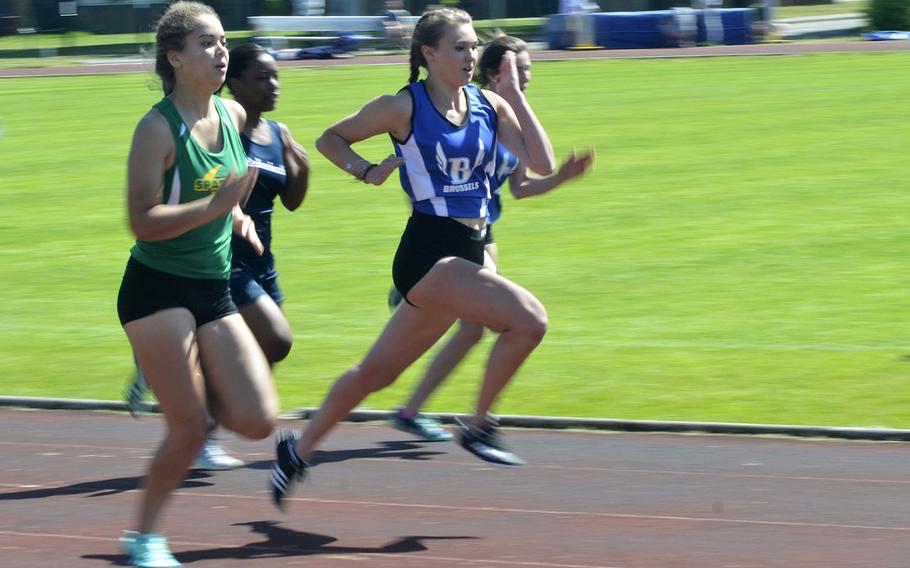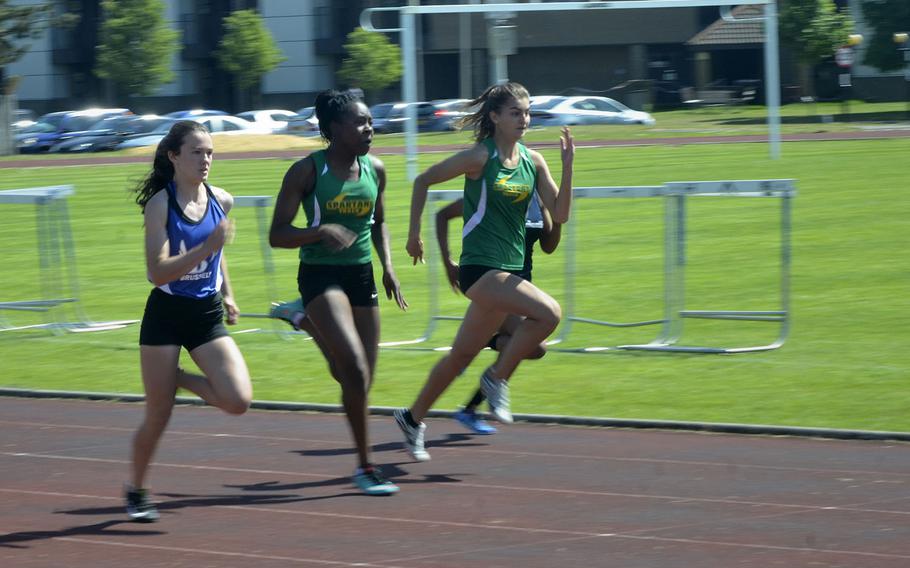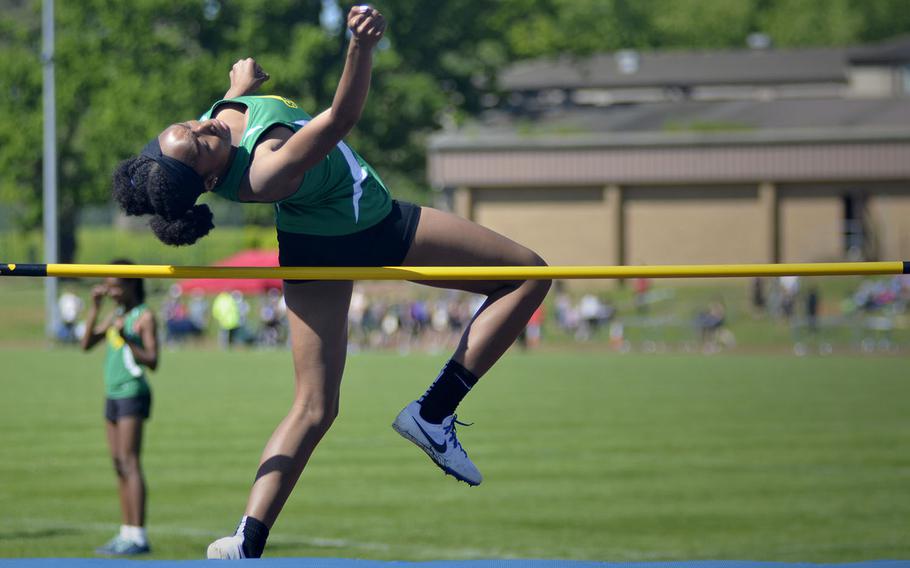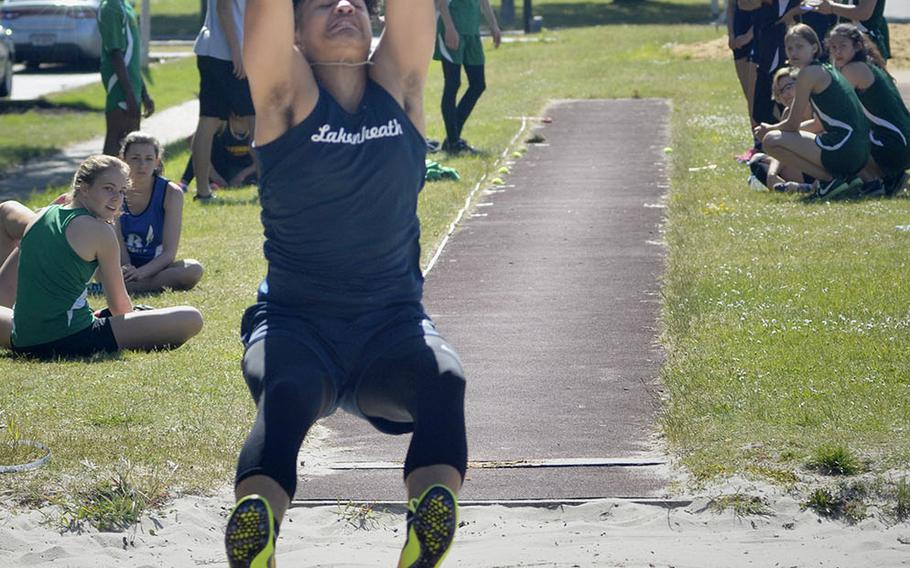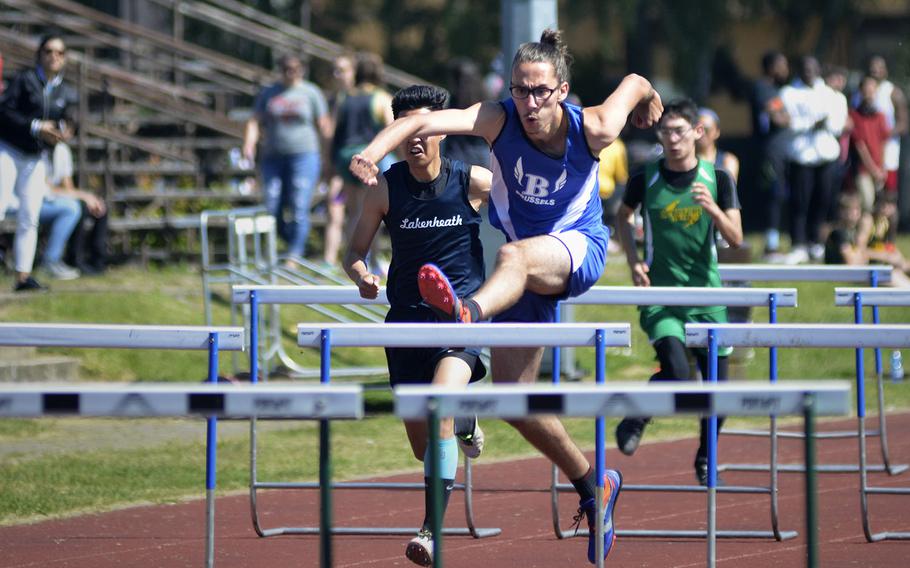 RAF LAKENHEATH, England ― Track and field athletes gave their all Saturday in their last chance to qualify for the DODEA European championships during the last meet of the season.
It was just a typical day at the track for the Lancers, who finished first place in 17 events while hosting visiting teams from SHAPE, Brussels, Alconbury and Spangdahlem.
Lakenheath sprinters Kobe Cox, Deshawn Wilkerson and Chris Hayden left rivals in the dust as they raced against themselves in the 100-meter dash.
Cox took first in the 100 after finishing in 11.18 seconds with Wilkerson hot on his heels at 11.59.
The Lancers also earned first-place finishes in the 800, 1,600 and 3,200 thanks to Dom Scifo and Andrew Riess.
Scifo clocked 2 minutes, 6 seconds in the 800 and his best time of 4:46 in the 1,600. The former sprinter said it helps running against faster competition.
"I'm the type of person who wants to chase them until I don't have anything left," Scifo said. "It drives me and makes me faster."
SHAPE distance standout Holly Moser ran well ahead of the pack with a 5:31 in the 1,600 and 11:56 in the 3,200.
Spartans high jumper Mya Neal easily cleared 4 feet, 9 inches and said she's trying for a 5-foot jump in the championships.
"It felt pretty easy," Neal said.
Marissa Kastler earned first-place finishes for Alconbury in the 200 and long jump.
Brussels dominated in the girls' 4x400 and 4x800 relays and 1,600 sprint medley relay.
Lakenheath's Aubri Butler threw a discus for 95 feet, 5.5 inches for first place and will represent her school for the first time in the championships after throwing in stateside high schools for the past two years.
"I just expect to have fun and compete," Butler said. "It's really fun competing here."
Lakenheath coach Brian Bent is expecting to send 28 from his team to the season-ending championships in Germany next weekend.
Twitter: @Howard_Stripes