Lancer girls breeze past Bucs and boys make it Saturday sweep
by
William Howard
January 26, 2019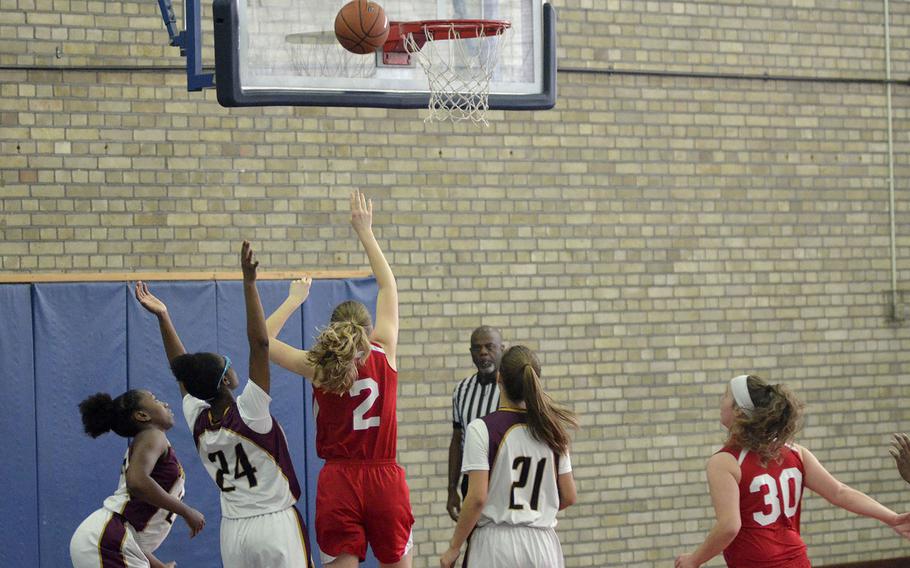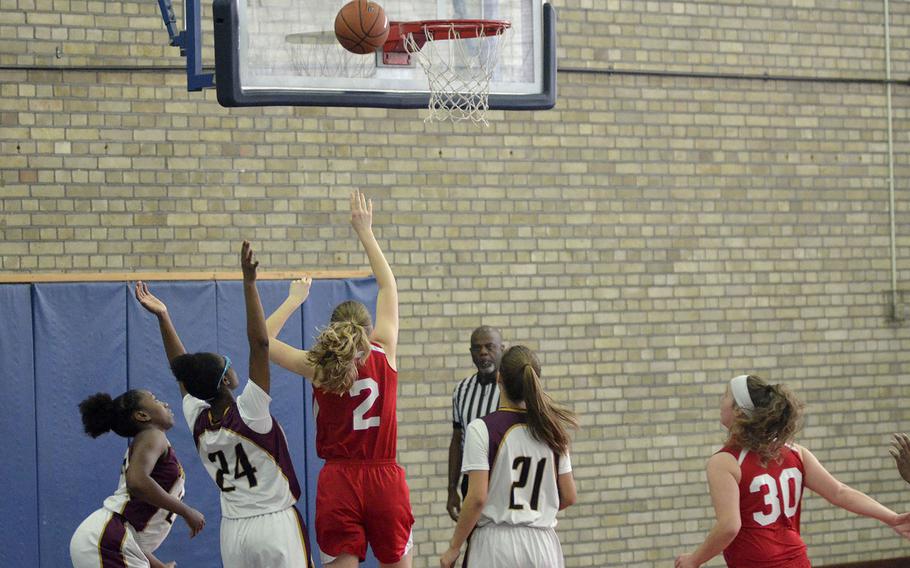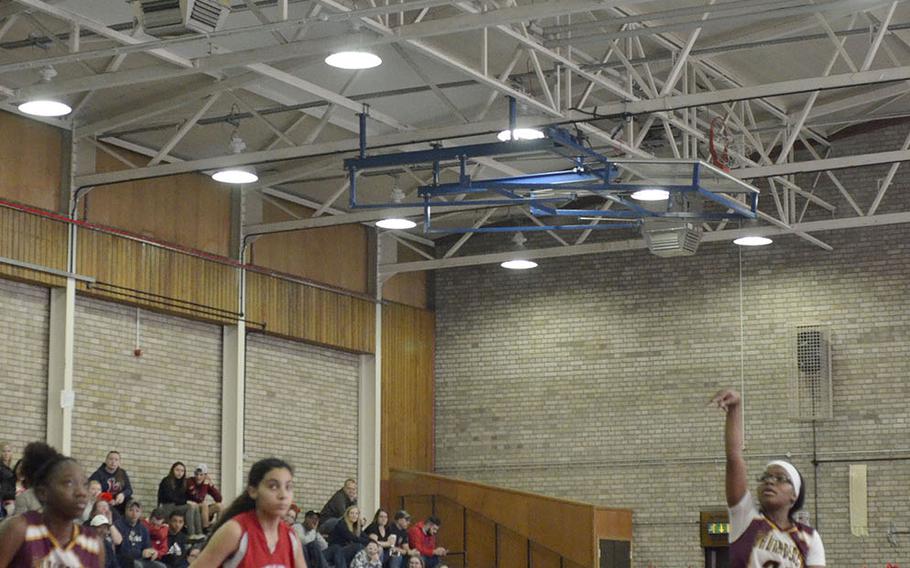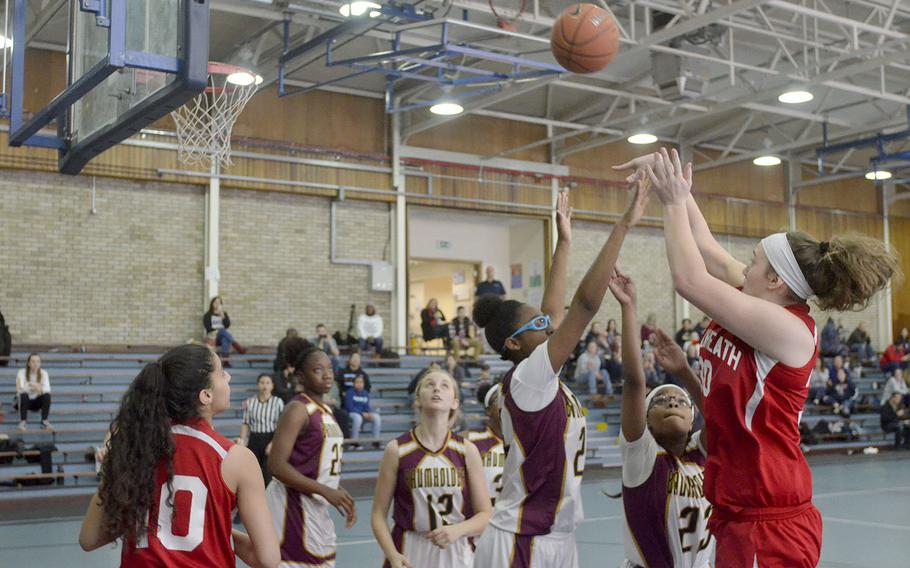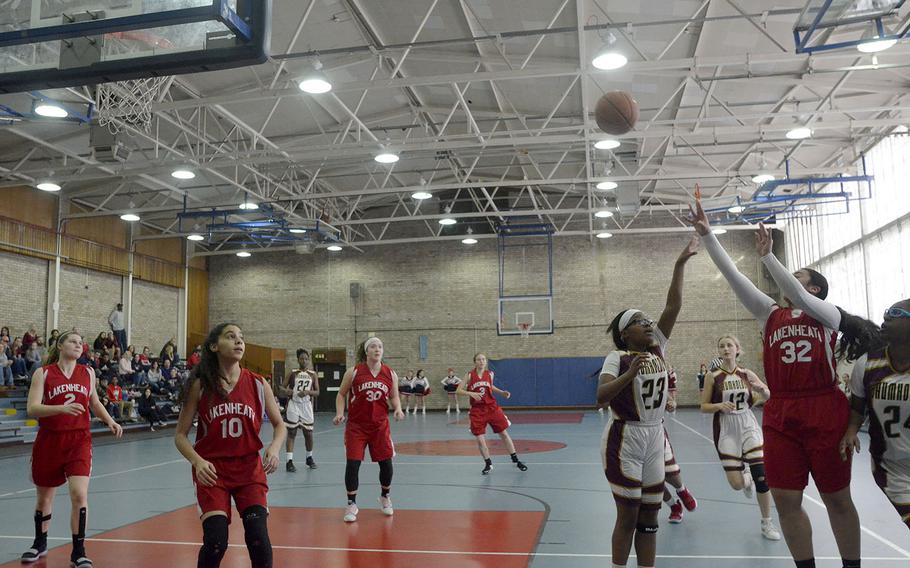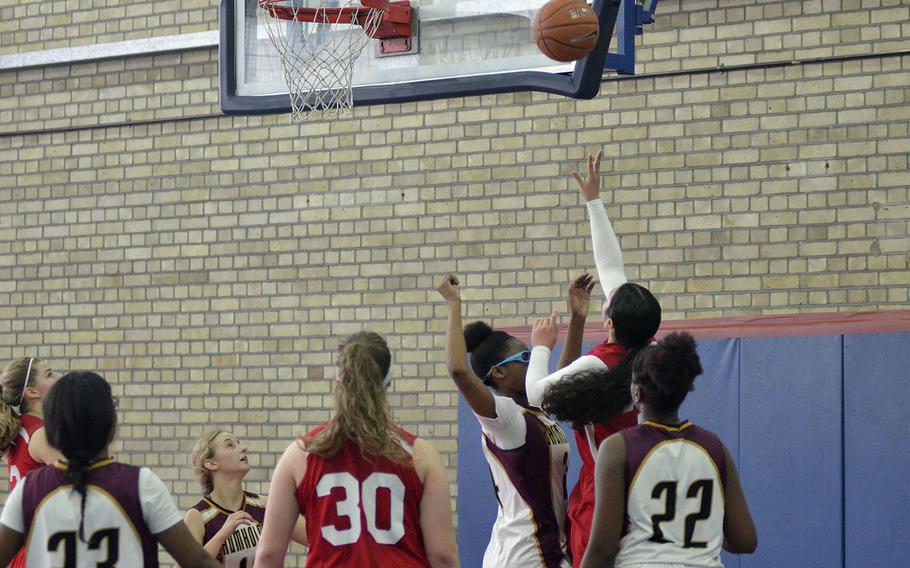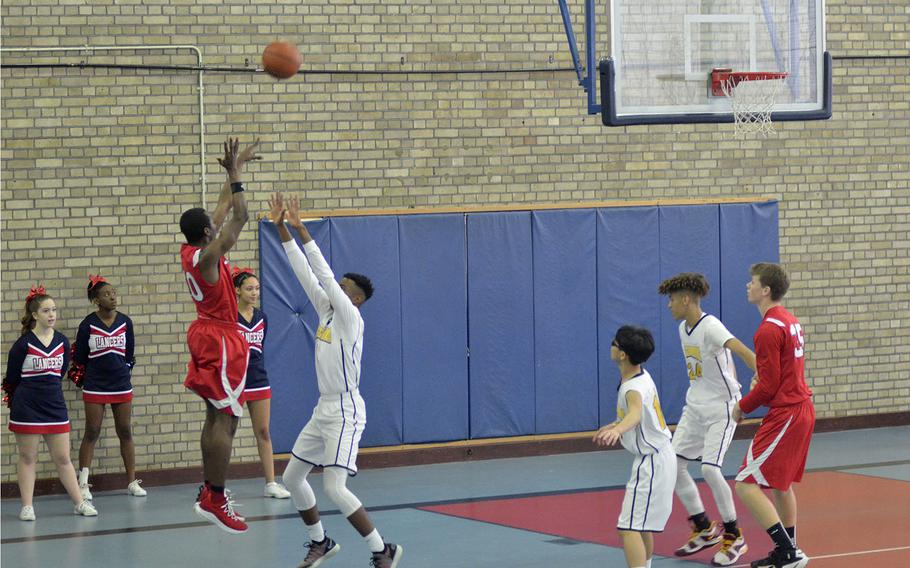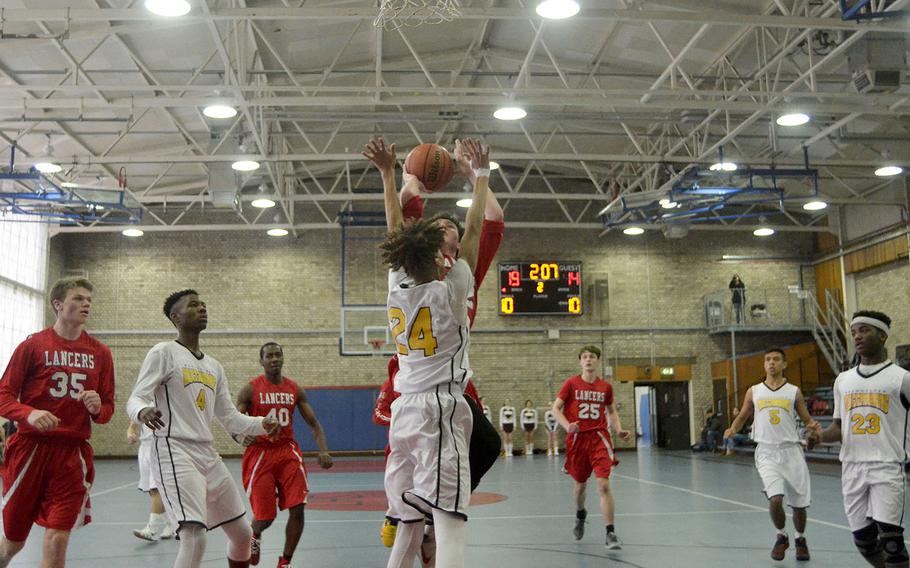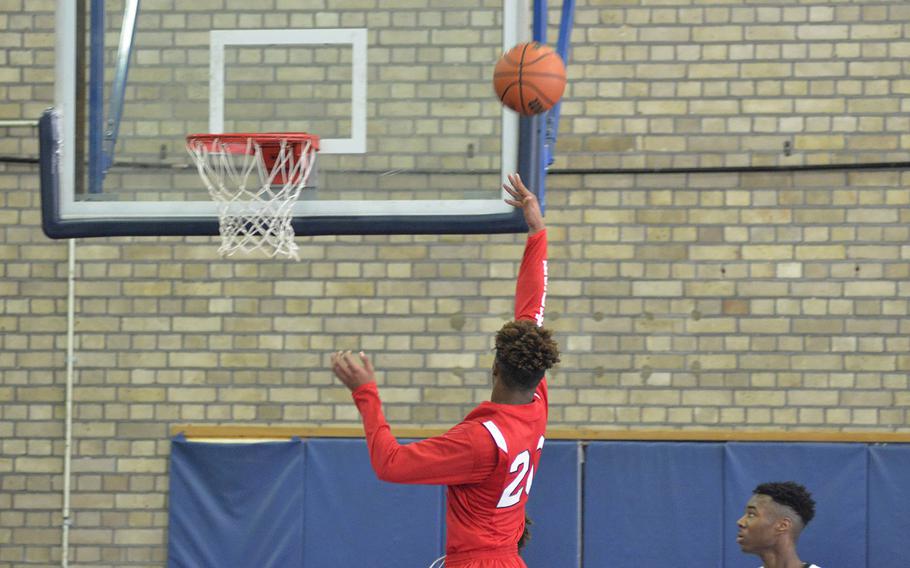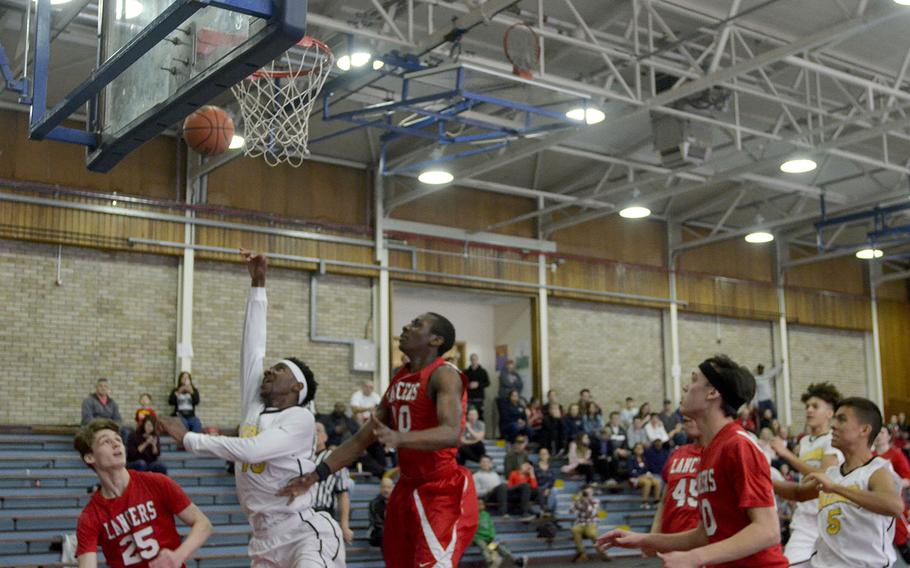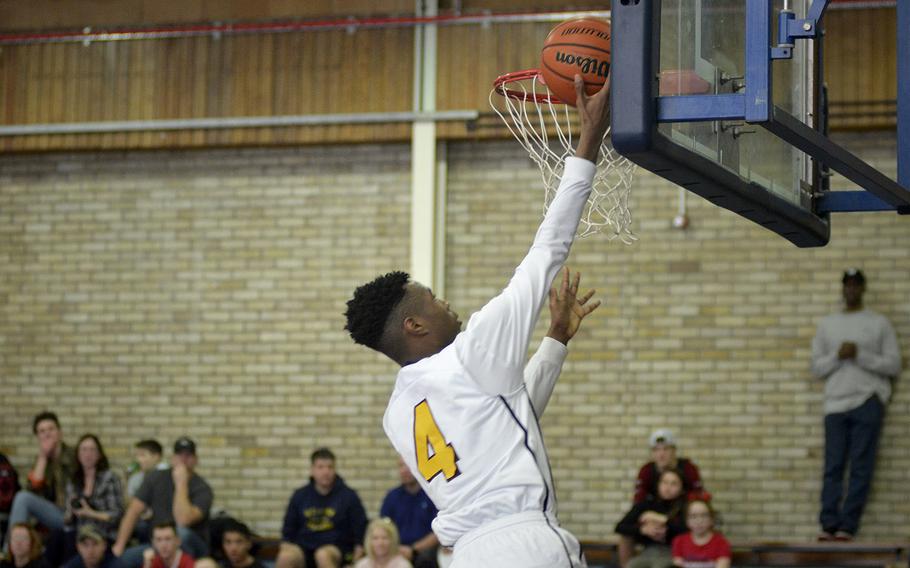 RAF LAKENHEATH, England — Aggressive play paid off for the Lakenheath Lancers girls basketball team Saturday. But it cost the Baumholder boys.
GirlsThe Lancers maintained a calm and steady stream of constant points in their 43-6 win over the Buccaneers, who earned all their half-dozen points from the foul line.
Lakenheath's effective use of full-court press defense frazzled and frustrated Baumholder's players throughout the game.
The Buccaneers rushed passes and shots that led to many turnovers and Lakenheath scores.
Seraphina Raas led the Lancers in scoring with 18 points and teammates Bryanna Wallace and Nadia Brooks both scored 10.
Lakenheath also maintained control of the ball thanks to 20 rebounds from Raas and 13 from Wallace.
Baumholder's Jasmine Dorsey scored the first point for her team from the foul line in the second quarter.
BoysIt was a violently close first half for both teams but a Lakenheath scoring run in the third quarter led to a 55-32 victory.
It seemed like an even match for the first half of the game. Both teams traded scores through fast breaks, crafty plays and foul shots.
They also traded fouls, with each team finishing the first half with 10 team fouls and a warning from the referees to calm it down.
Baumholder's star player Chandler Piggé was put on the bench so he wouldn't foul out and Lakenheath took the lead in the third.
"When he goes out it's a little bit tougher for the floor to be balanced," Baumholder coach Dewayne Piggé said.
The Lancers outscored the Bucs 18-4 to take command.
Lakenheath's Daniel Oleman led his team with 27 points, 10 rebounds and six steals. He was followed by Dezmond Huggins with 13 points and Maurice Thomas with 10. Adam Wodey had 11 rebounds.
Top scorers for Baumholder included Piggé with 12, Lawrence Huxtable with 10 and Stephen Christmas with eight.
Baumholder's intensity was boosted by the return of Piggé in the final quarter but the team was only able to again match Lakenheath's scoring and couldn't really cut into the lead.
"Our defensive effort just wasn't there like it should've been," coach Piggé said.
Twitter: @Howard_Stripes