Lakenheath strolls to victories over Spangdahlem
---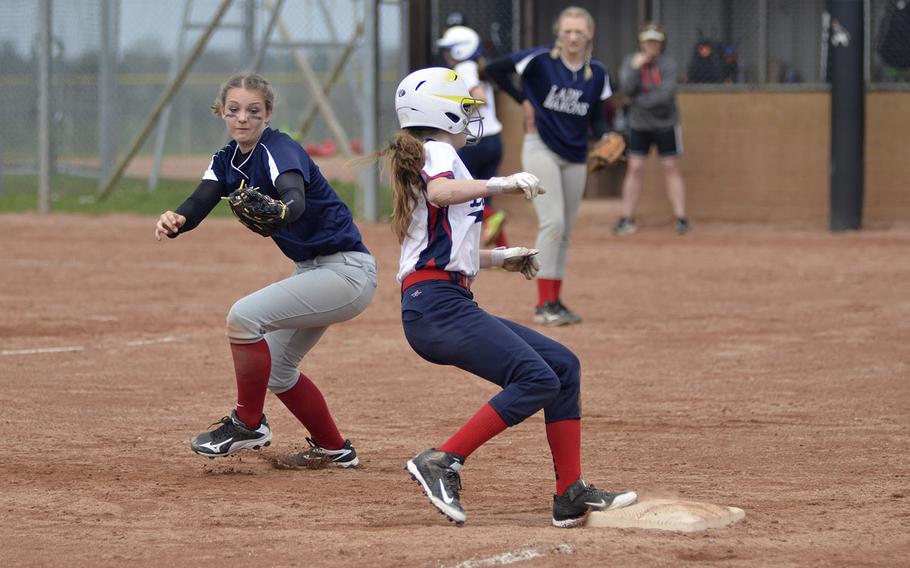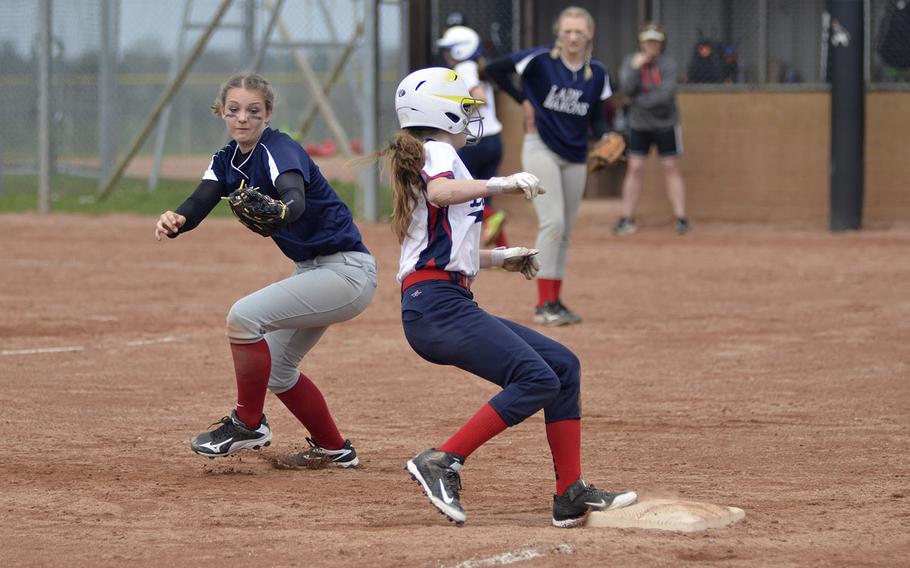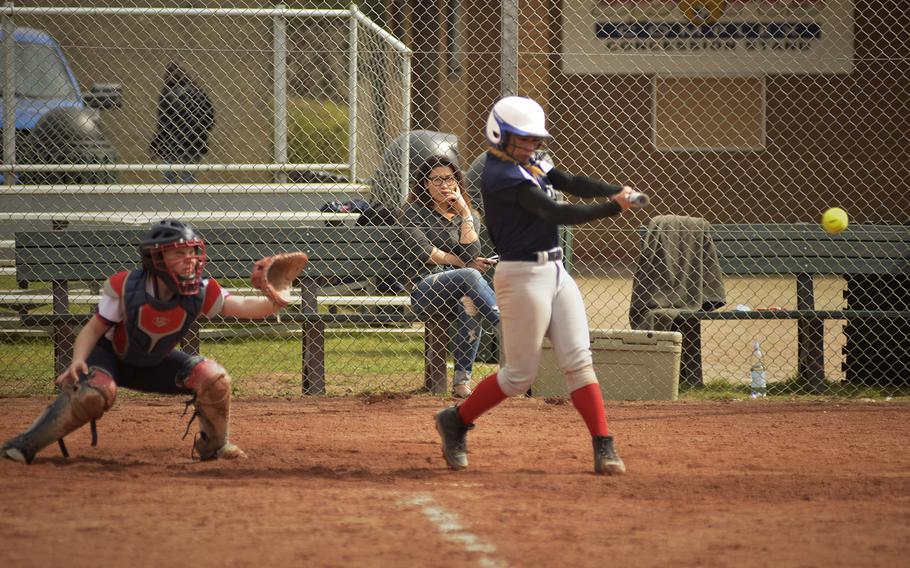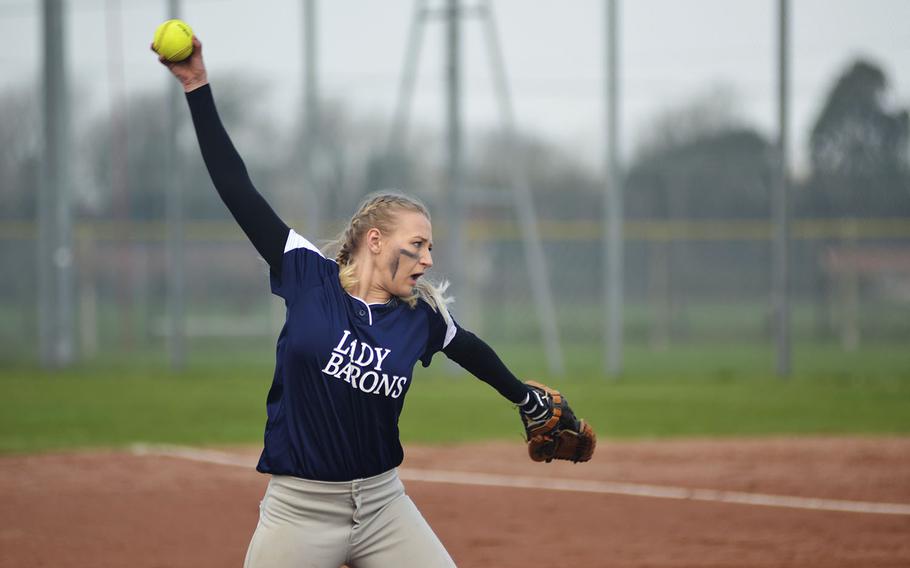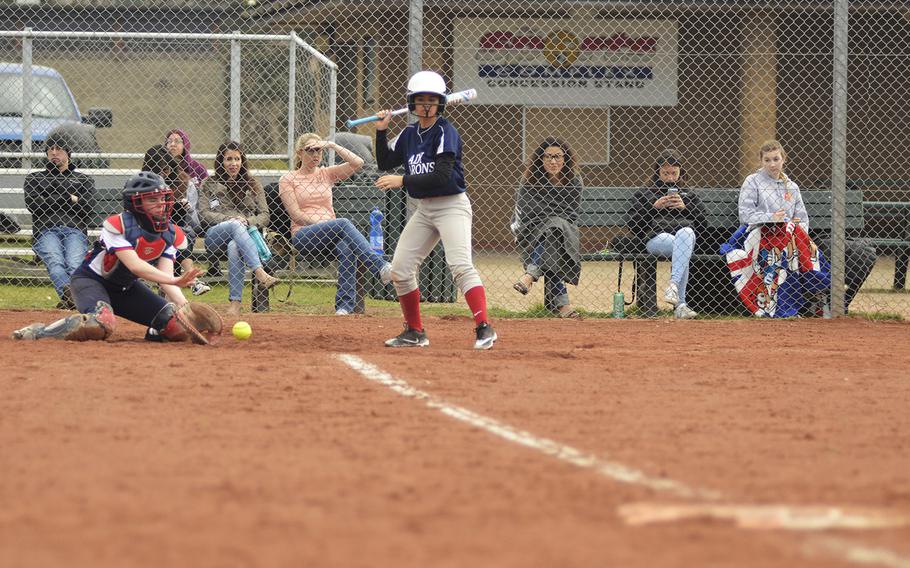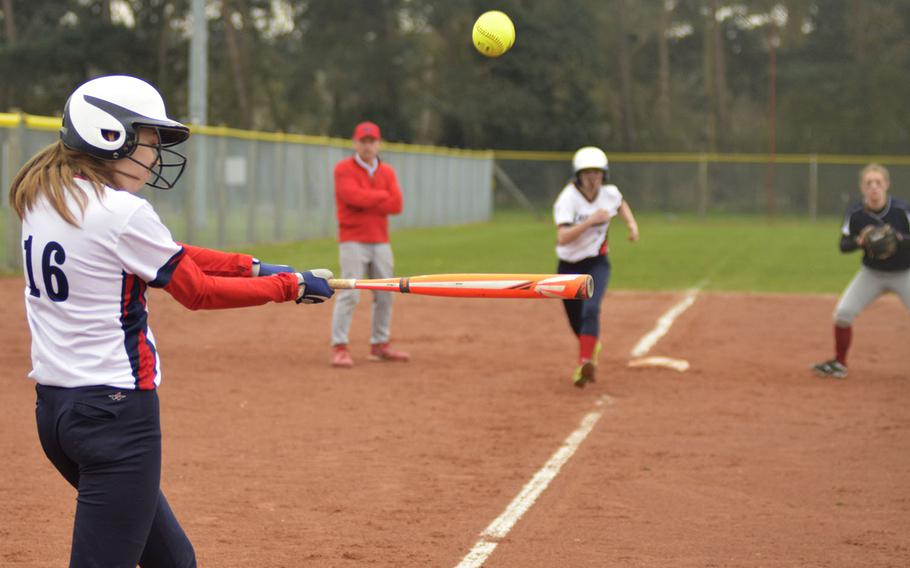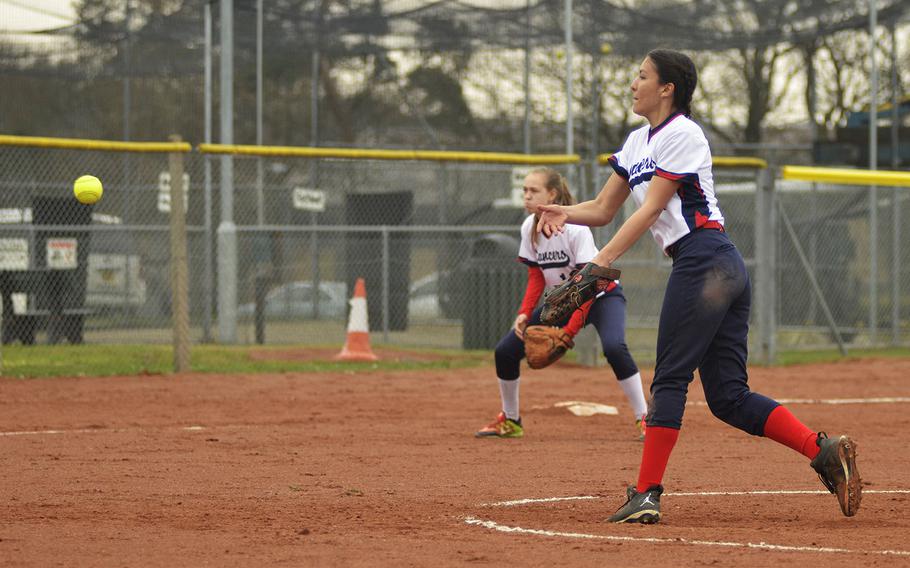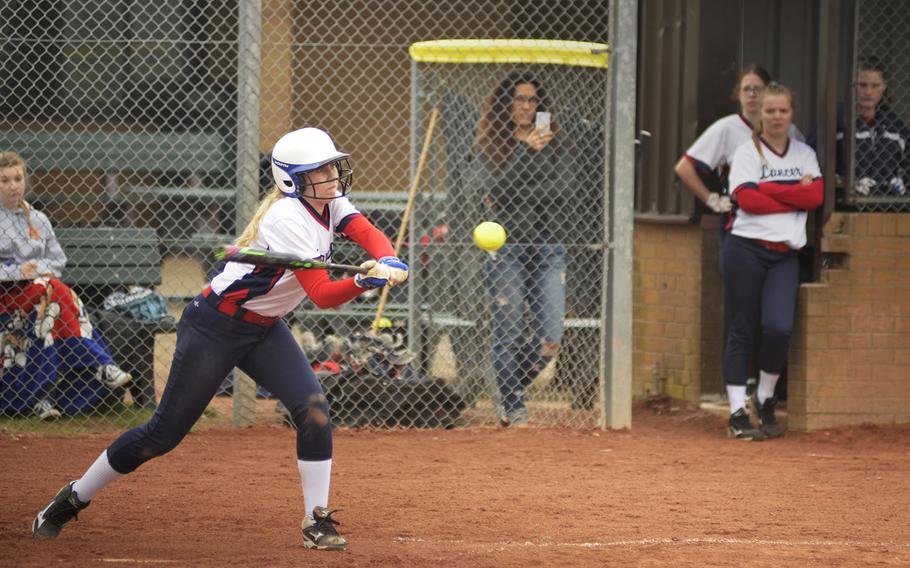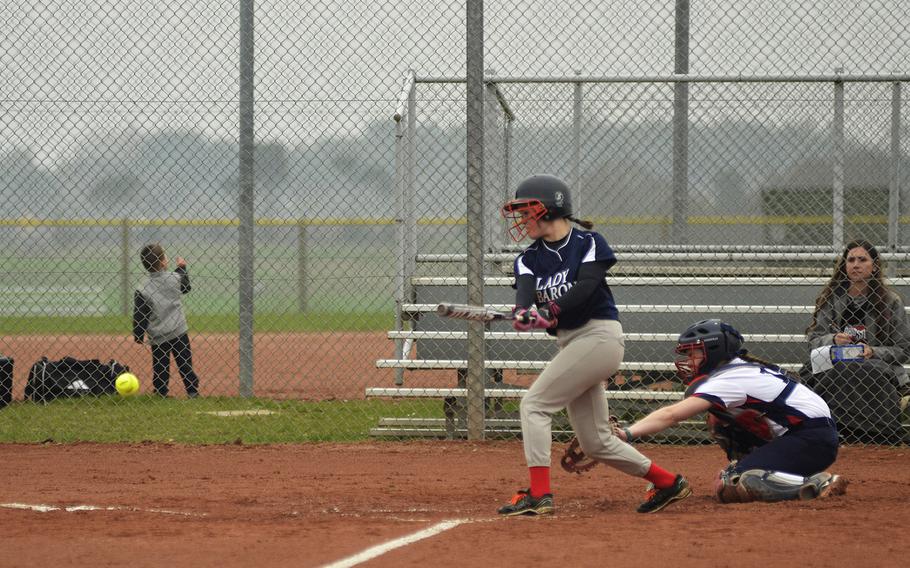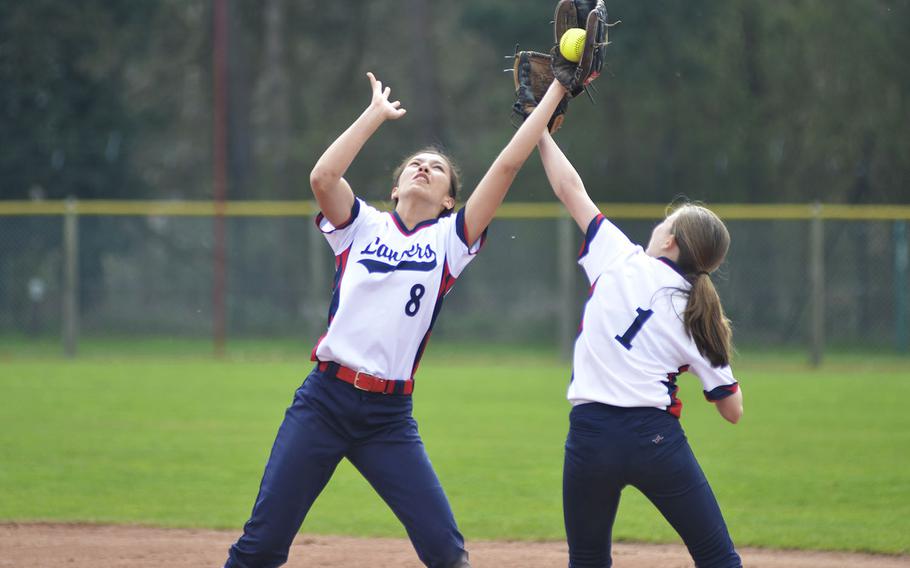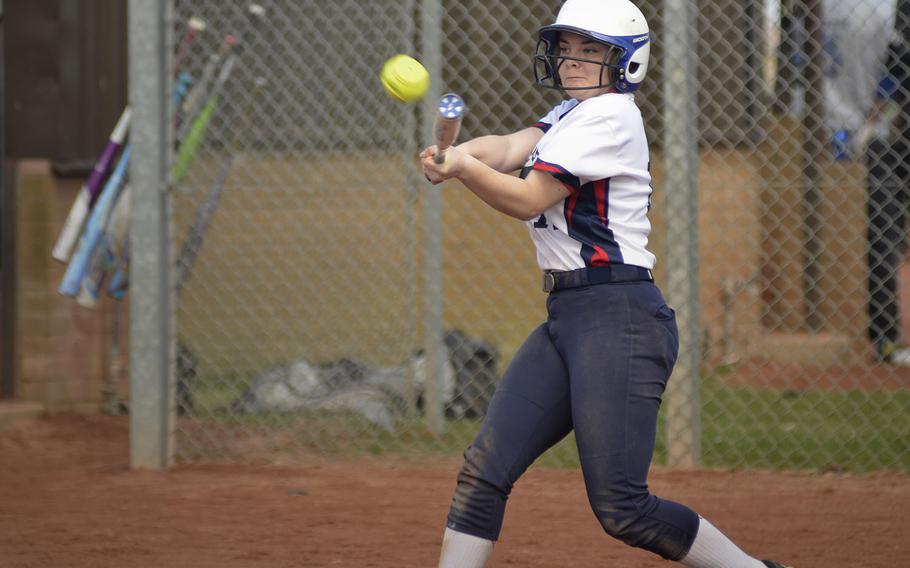 RAF LAKENHEATH, England ― Team-led cheers blended with emotional tears of frustration Saturday from pitching troubles, player hesitation and fundamental errors in Lakenheath's twin 22-11 doubleheader wins over Spangdahlem.
Overcast skies seemed to forecast disaster for the Lancers in the first game as pitcher Victoria Herndon walked batters onto loaded bases to give the Sentinels five runs in the top of the first inning.
The Lancers responded with four runs when they took to bat, with Summer Gregorcyk first to score a run. By the end of the second inning, both teams were tied and struggling with pitchers walking batters repeatedly.
Spangdahlem pulled ahead at the top of the third with six runs but defensively failed to clinch the win when the Lancers went to bat. And stayed there until the game ended.
The game was called for time after Lakenheath scored 17 runs in the bottom of the third.
Spangdahlem's pitcher Ashley Otto ended the first game with four strikeouts and 14 walks.
"It's always important to know that your team is behind you and that they're supporting you when you're in the circle. That's a hard position to play for anybody," Sentinels coach Tammy Walls said. "She bounced back, came out the second game and pitched a lot better."
Lakenheath's Alli Stangl led her team with a bases-clearing home run and Victoria Herndon reached base every time she batted.
The arrival of the sun boosted spirits for both teams as they began the second game with a clean slate. Lakenheath was first to bat and scored at least two runs in all five innings, while Spangdahlem only scored 11 in the final two innings.
Stangl hit the second home run of the series to plate three runs for the Lancers, while Catherine Oordt reached base every time.
After the victories, Lakenheath coach John Gilmore said his team still has a long way to go. "We need to work on everything; hitting, fielding, being in the right place and pitching," he said. "You name it, we need to work on it."
Twitter: @Howard_Stripes
---
---
---
---