Lakenheath runners breeze to victories
by
William Howard
October 13, 2018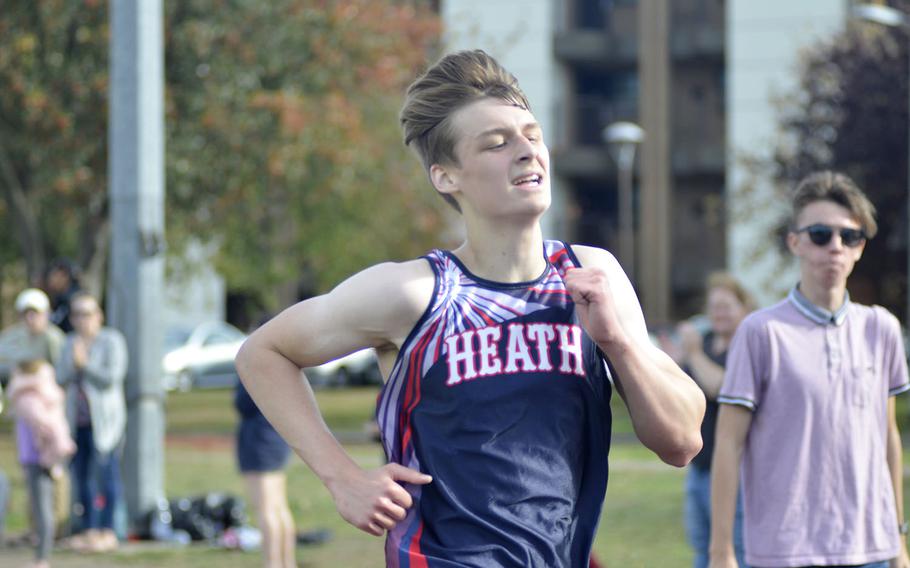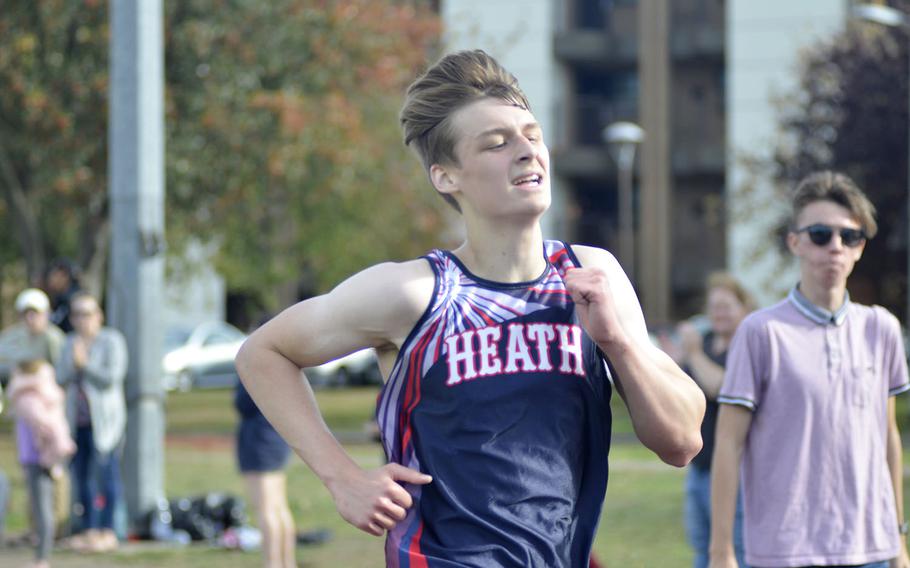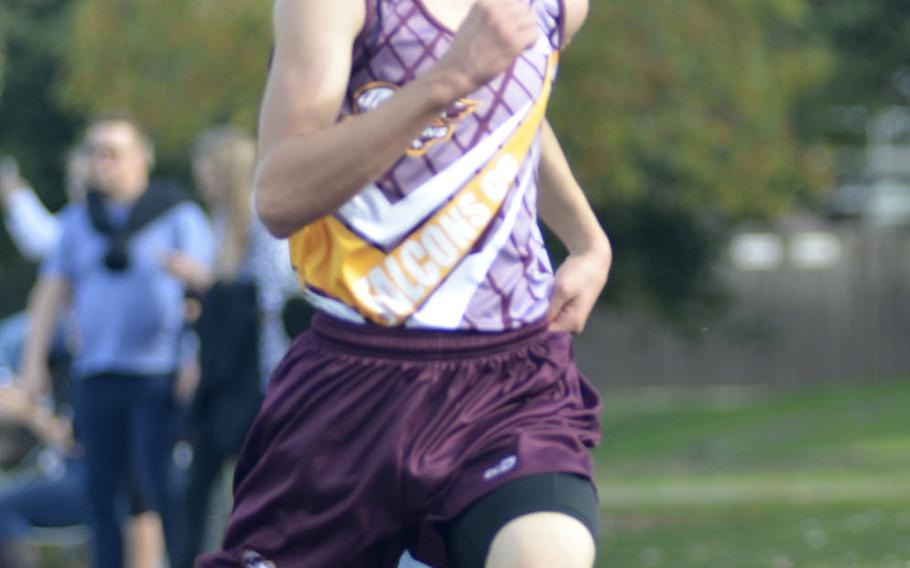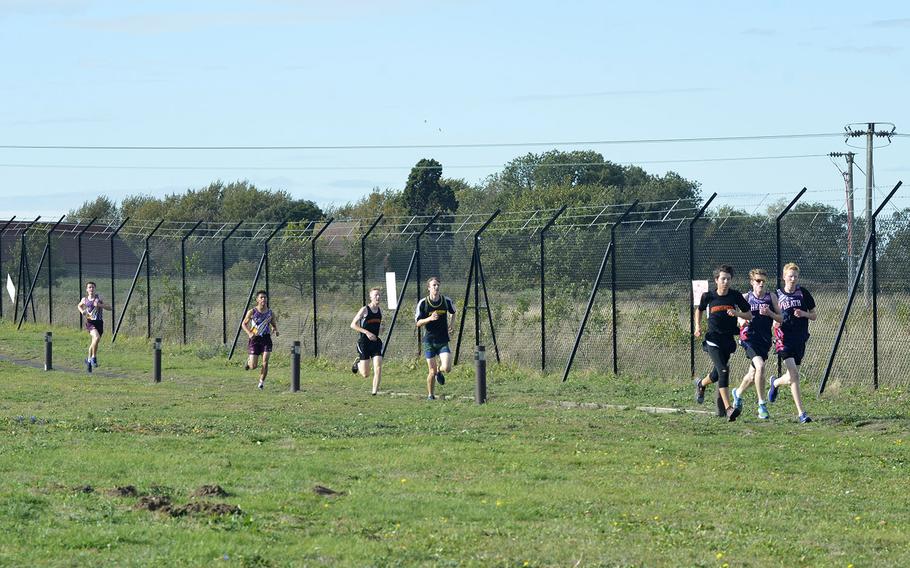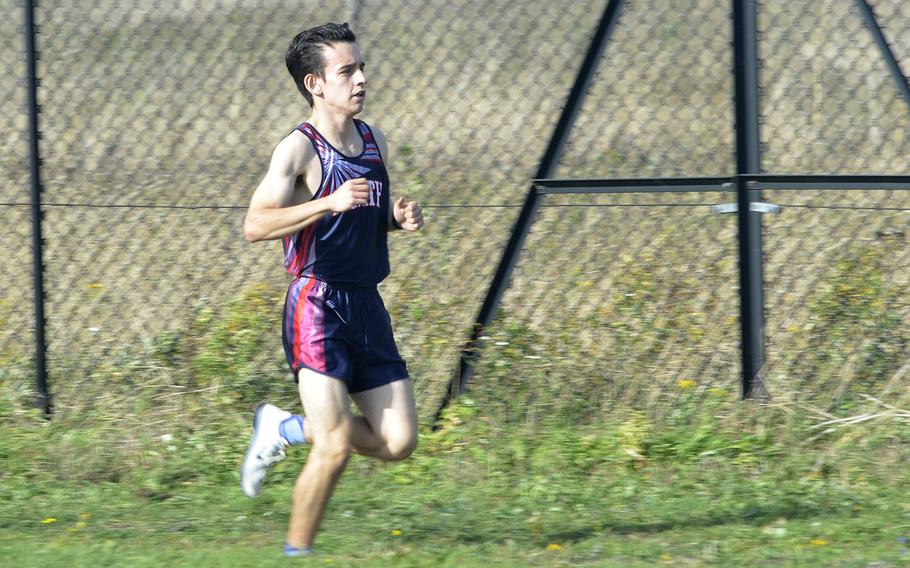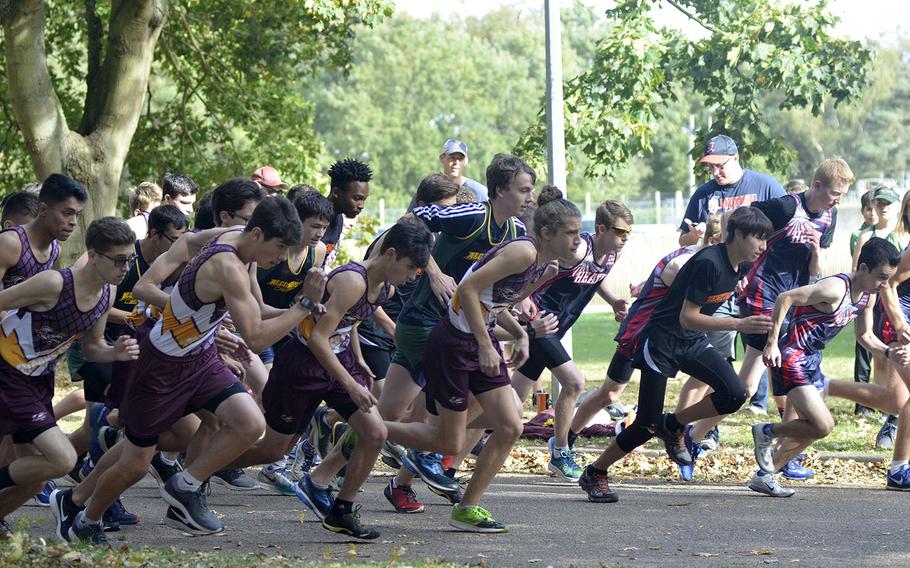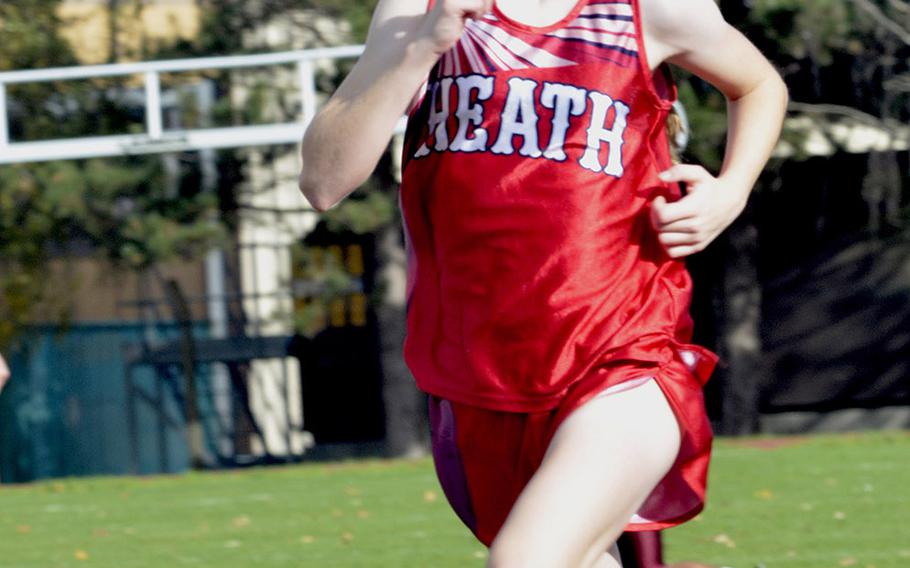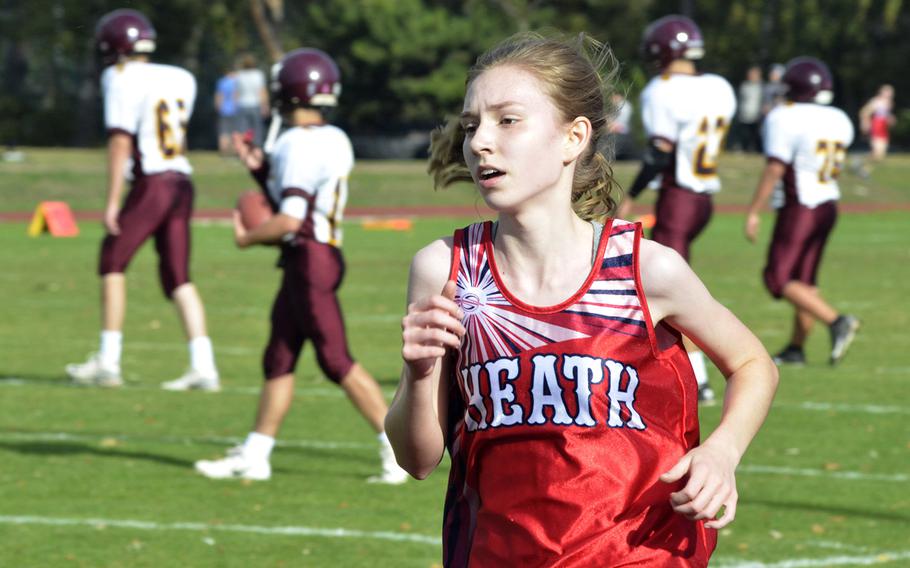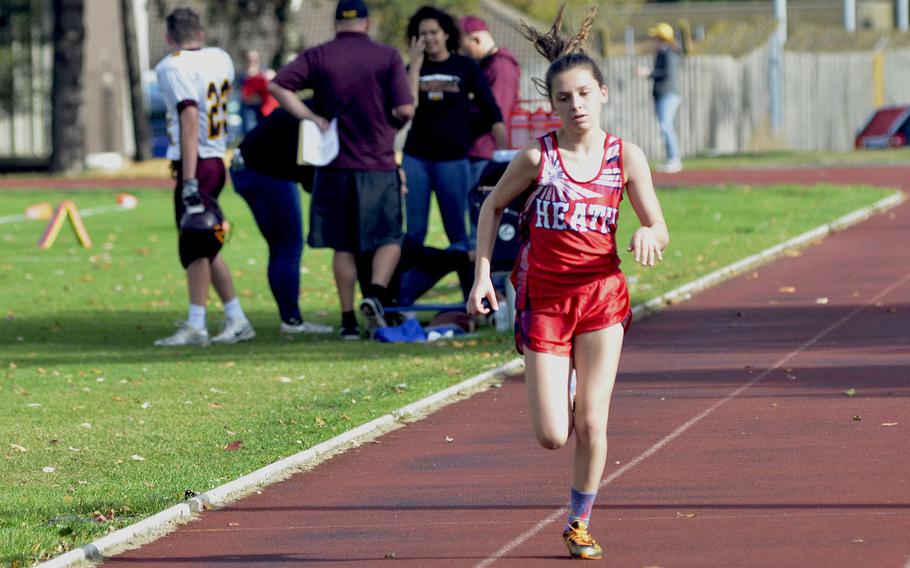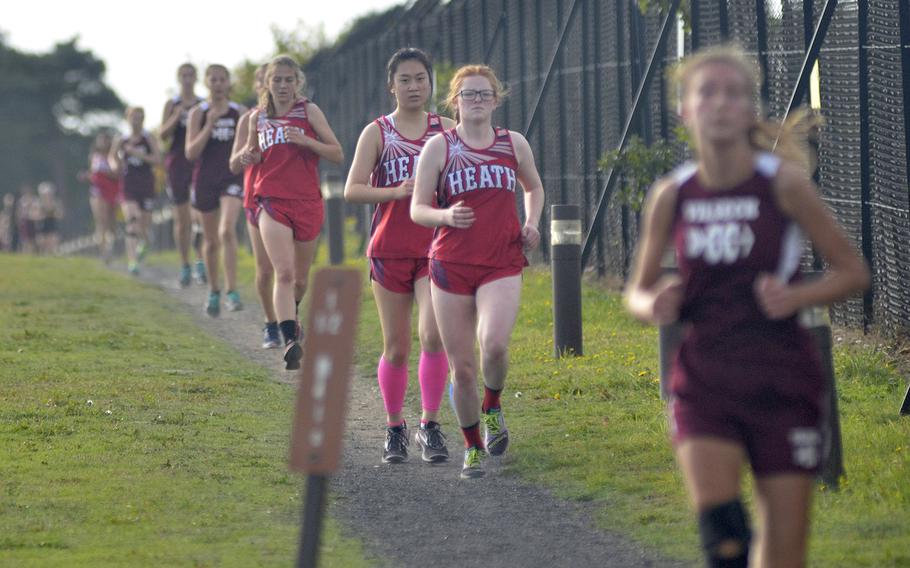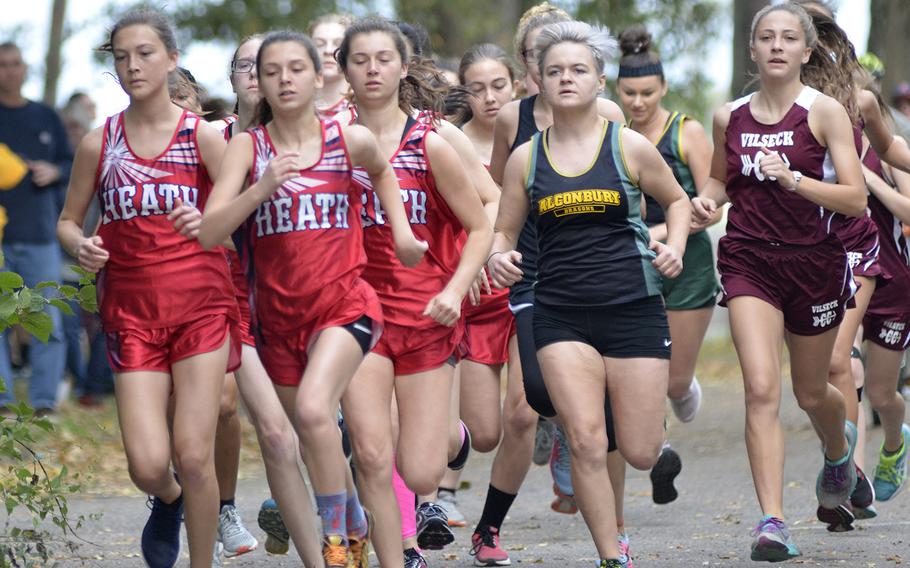 RAF LAKENHEATH, England — Cross country teams from Alconbury, Vilseck and Spangdahlem braved the high winds of the British countryside during a meet hosted by Lakenheath on Saturday.
Homecoming week was good for the Lancers with girls' and boys' teams both earning top three finishes in the 5-kilometer course around the school campus.
Lakenheath girls outpaced the rest of the pack with top three times by Hollie Myers at 21 minutes, 34 seconds, Annie Roundy (22:10) and Jenna Bills (22:56).
"I just keep moving and try to run faster and faster," said Myers, a second-year runner. "What helps me go faster is when I hear someone breathing or their feet stomping."
The boys top three went to Lakenheath's Matthew Cavanaugh (17:48), Vilseck's Johnathan Alvarado (18:02) and Lakenheath's Sean Marts (18:13).
Cavanaugh said cross country is the first sport that's motivating him as an athlete.
"All my life I've been smaller than everyone and felt like I've had a disadvantage," Cavanaugh said. "When I got to do cross country I excelled at it, I started getting first in races and that just kept me going."
Cavanaugh hopes to beat his best time in preparation for competition at this year's DODEA European championships.
"This season I want to break 17 minutes," Cavanaugh said. "I'm getting closer, but I need to work harder, dream bigger and keep pushing."
Runners with any gas left in the tank sprinted the final stretch of the race along the school track.
A crowd of family and teammates cheered for all runners as each crossed the finish line.
Twitter: @Howard_Stripes