Lakenheath plays rude host to Spangdahlem
---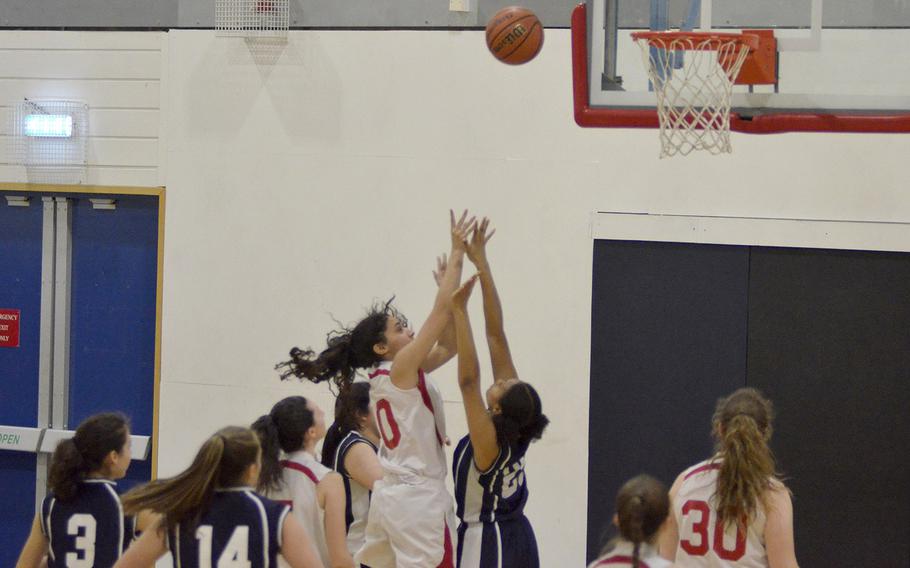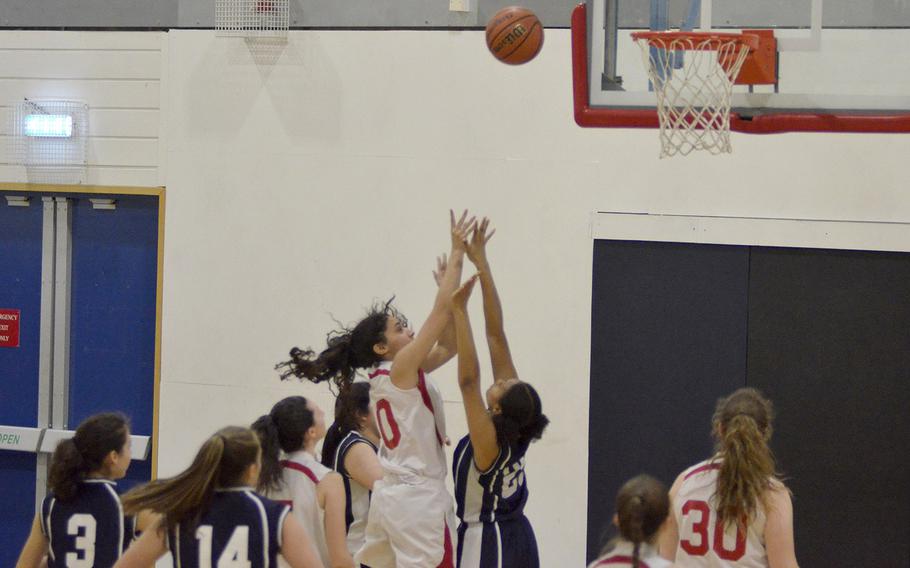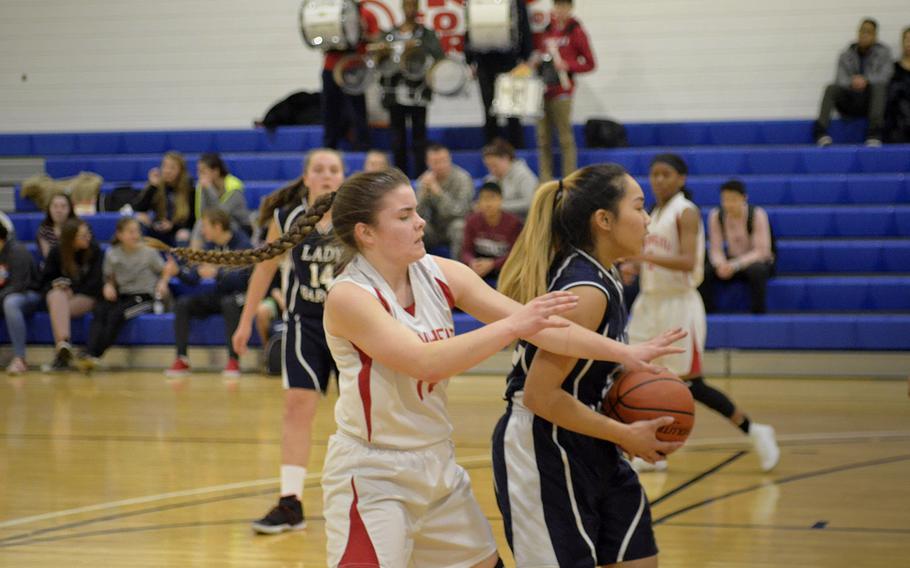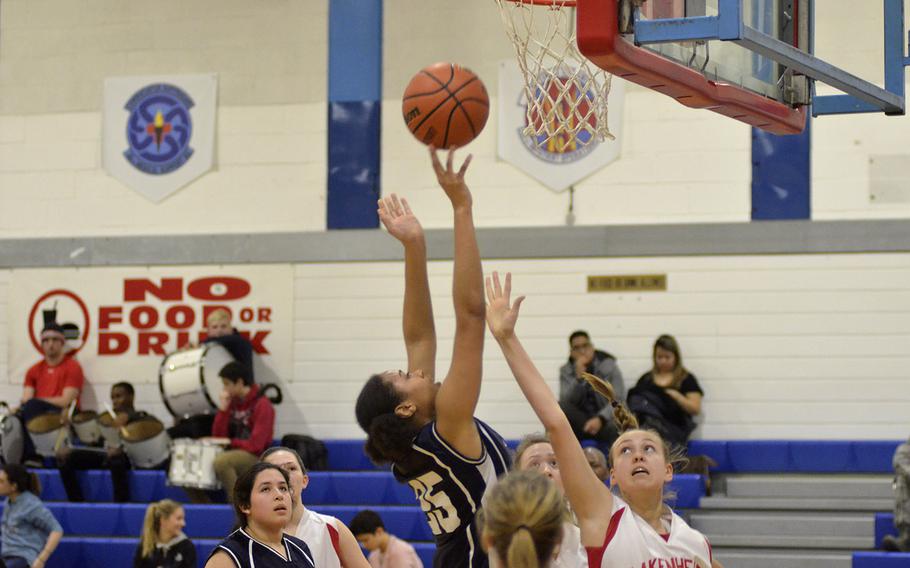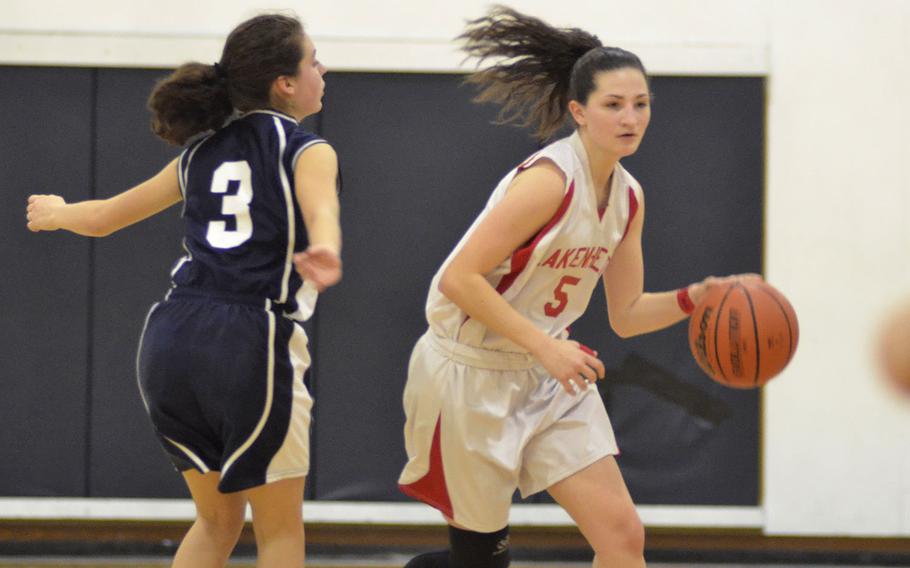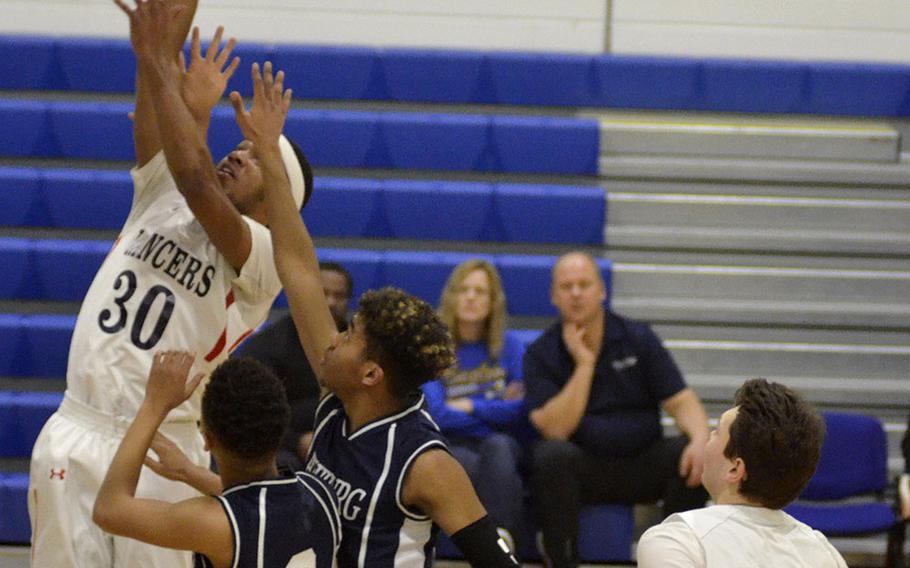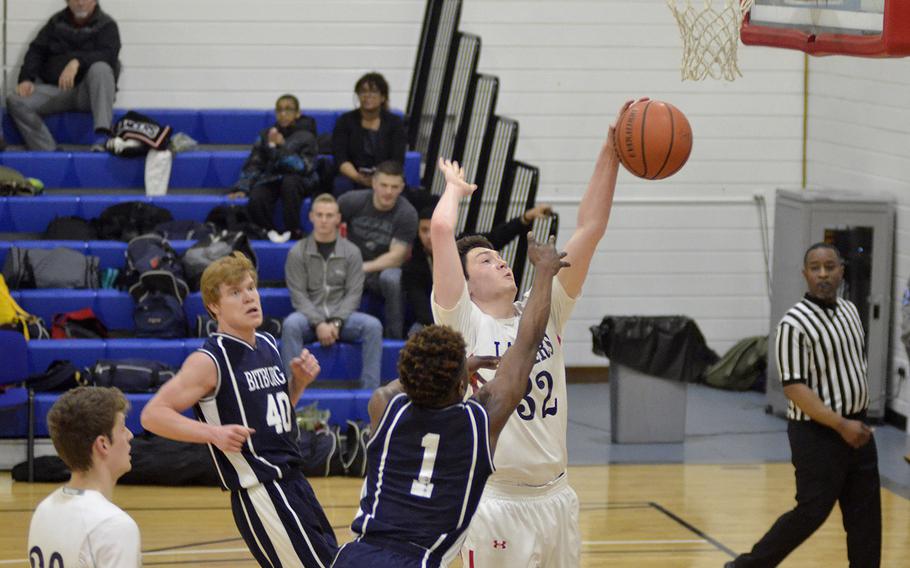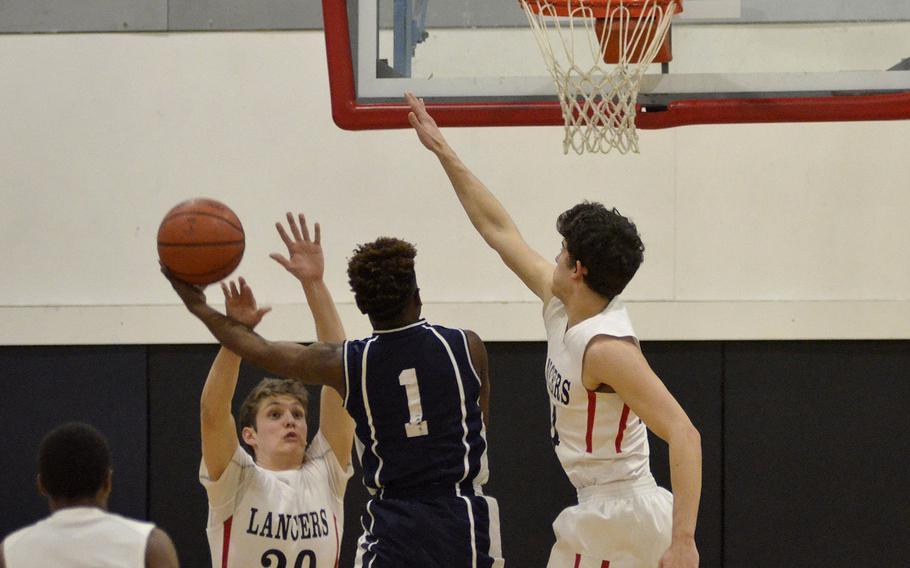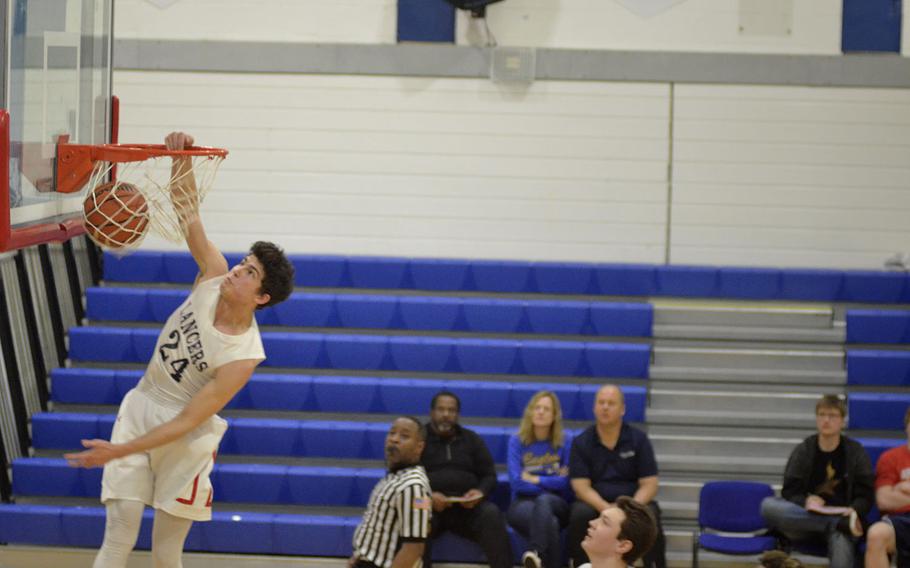 RAF LAKENHEATH, England — The Lakenheath Lancers boys and girls basketball teams lit up the scoreboard in victories against Spangdahlem on Friday.
GirlsThe Lancers owned their home court with a 33-9 halftime lead against the Sentinels and finished the game ahead 58-17.
Spangdahlem couldn't seem to run any sustained offense against Lakenheath, which kept up constant pressure with steals and turnovers.
Asha Snipes led the Lancers with 11 points, nine rebounds and seven steals while Alli Stangl had nine points and Seraphina Raas 10 rebounds.
Spangdahlem's Amadi Bradshaw earned more than half her team's total score with nine points.
Sentinels coach Chris Howard was shocked by the final score, but said he still has hope for Saturday's game.
"The winning team deserved it today with sharp cuts and smart plays," Howard said. "I expect we'll rebound tomorrow and play as expected."
BoysLakenheath established a huge 40-10 lead in the first half and maintained a 30-point difference throughout their 68-36 victory over the Sentinels.
"Our starters did really well and they could have easily gone up by 40 in the first half, but we put in some guys from the bench that don't play a lot," Lancer coach Gregory Mako said.
Within the first couple minutes of the game, Lancer forward Kobe Cox fired up his team and drew thunderous cheers from the home crowd with back-to-back dunks.
Cox led the Lancers with 17 points, followed by his teammate Grady Wright with 11.
The teams will play again Saturday. Mako said he's focused on improving his team for the European championships in two weeks.
"We have to learn how to finish the game the same way we start it," Mako said.
Twitter: @Howard_Stripes
---
---
---
---