Lakenheath finally wins set, but Kaiserslautern prevails
---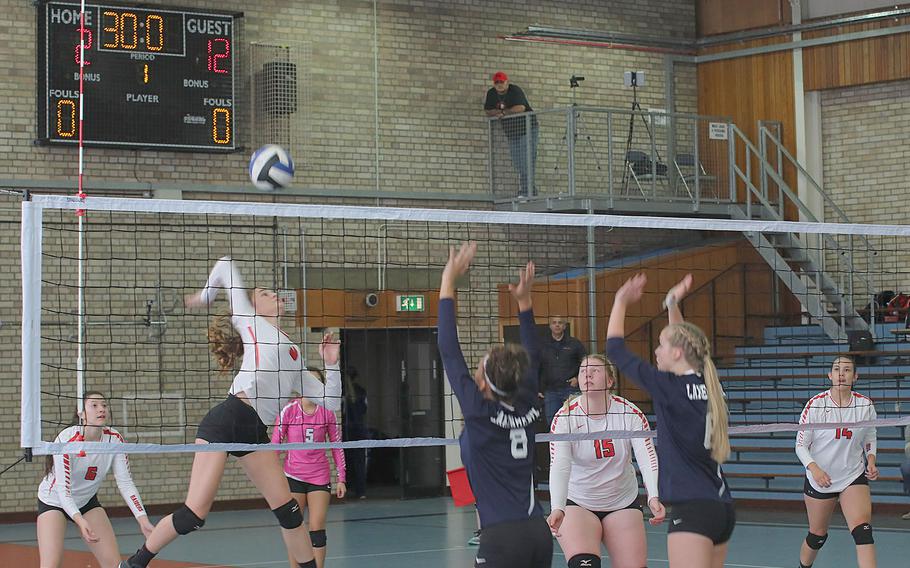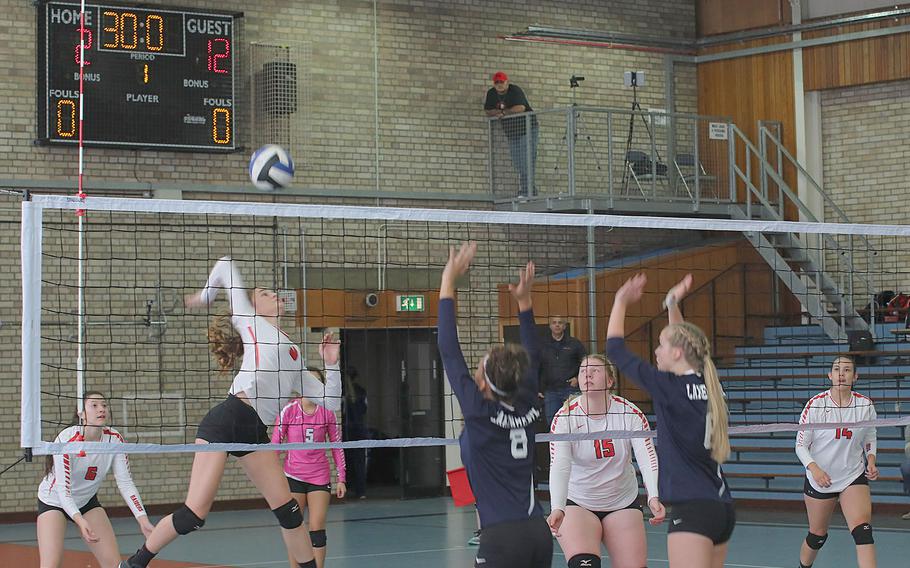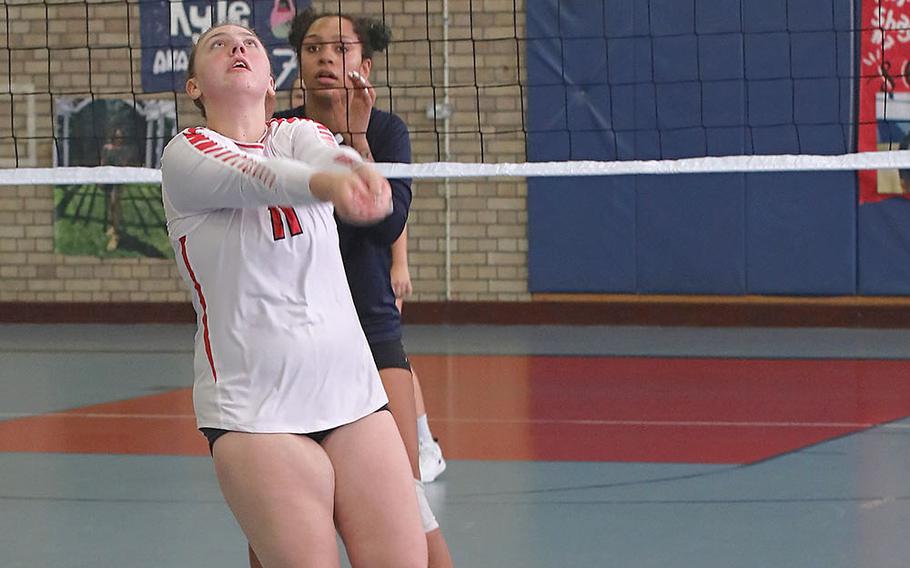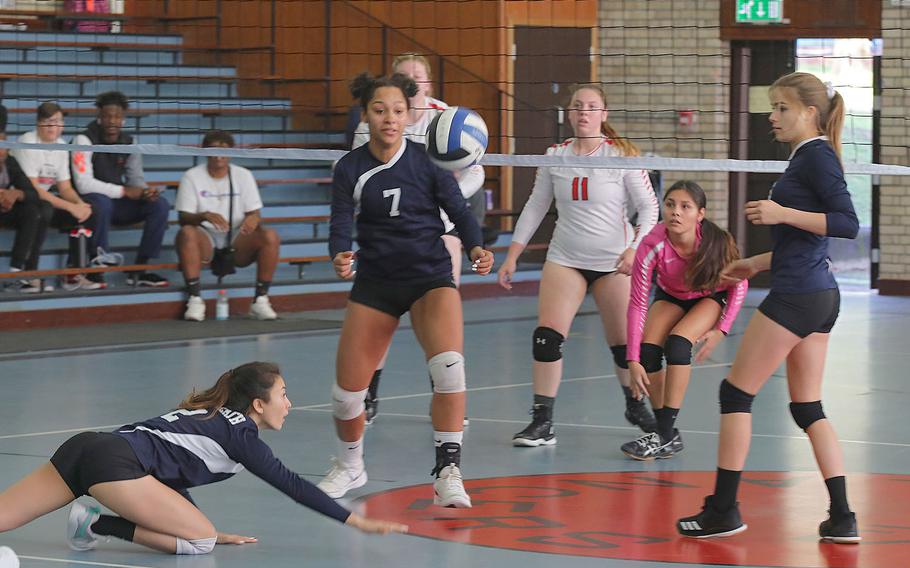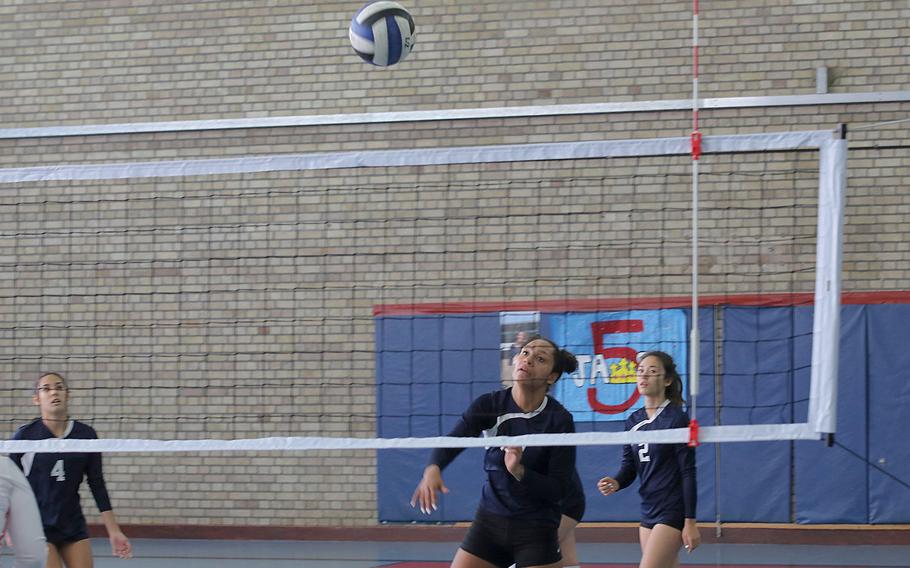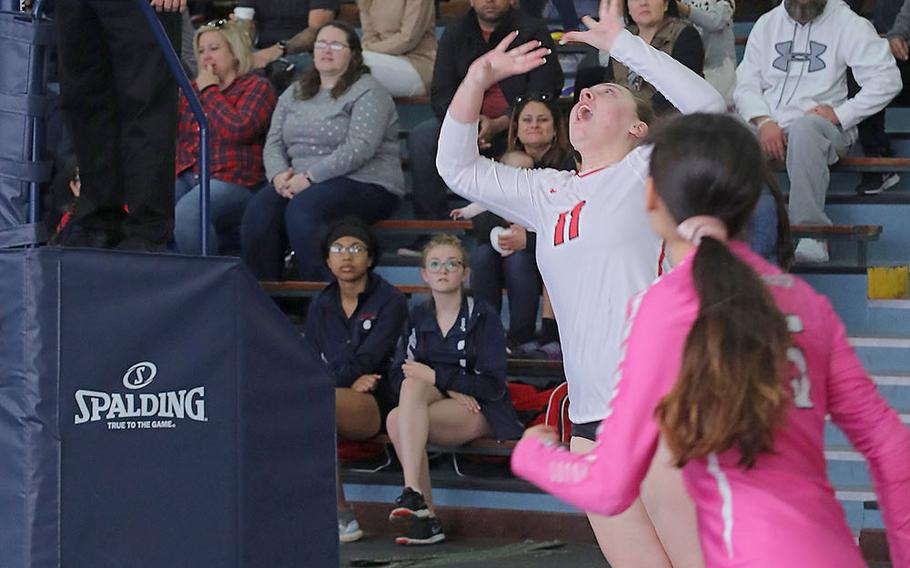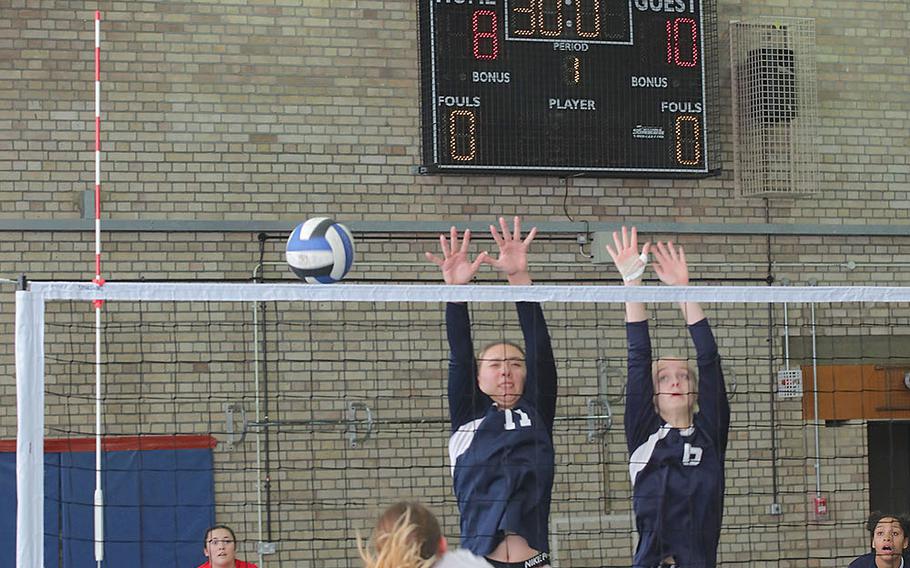 LAKENHEATH, England – The Lakenheath girls volleyball team hasn't won a match all season. In fact, the Lancers hadn't won a single set until Saturday.
So Kaiserslautern's 25-18, 25-21, 20-25, 25-14 victory could be said to have left both teams at least a little bit happy just two weeks before the season-ending championships.
"The girls made a lot of progress to where we want to be at Euros," Lancers coach Denis Ullery said. "They were able to pull off one set against K-town. They played extremely well on defense."
"We like to win in straight sets, we weren't able to do that because of the fight Lakenheath put up," Kaiserslautern coach Aaron Scaliese said. "We let some things slip away from us and that cost us."
In the first set, Kaiserslautern took the lead, but the Lancers got within one point before eventually falling. The Lancers held a slight lead in the second set at one point before the Raiders again prevailed.
Lakenheath would take the first points in the third set, but the Raiders would tie up the game 13-13. A series of errors by Kaiserslautern and good attacks by the Lancers helped the home team win its first set.
Unfortunately for Lakenheath, the next set was the most lopsided of the day. Despite Karlee Brennan earning an unorthodox point when a Kaiserslautern attack glanced off her head and wound up back on the other side of the court.
Scalise said the goal for his team, one of four teams above .500 in Division I this season, was dealing with "adversity" and "continually moving forward."
After the match he thought they had managed to do just that.
"One of the things we try to do is handle adversity, like in the second set, we had a decent lead and they were able to come back. We were able to stop that and get the victory," he said.
The Lancers get a final chance for a regular season victory next weekend at SHAPE, while Kaiserslautern finishes up against unbeaten Stuttgart.
---
---
---
---