Lakenheath dominates races on home turf
by
Christopher Dennis
September 21, 2019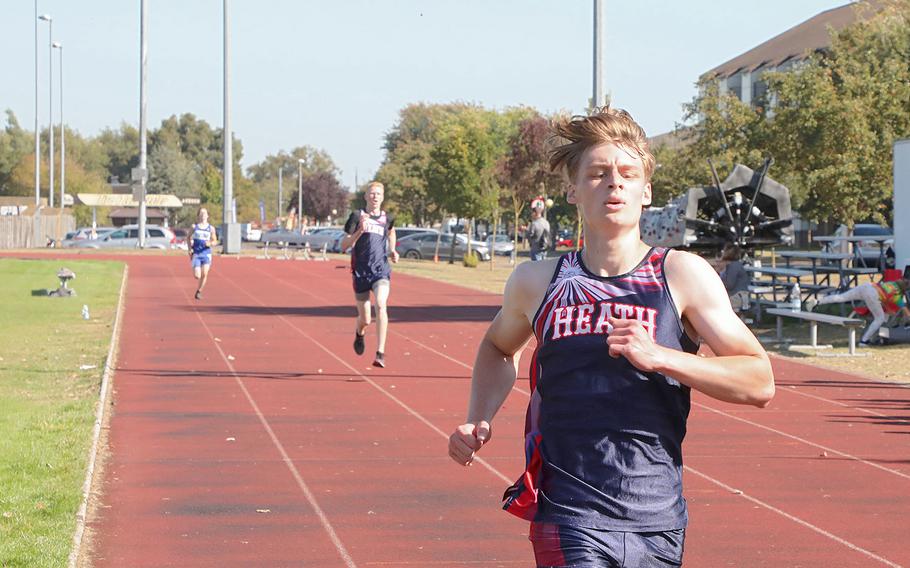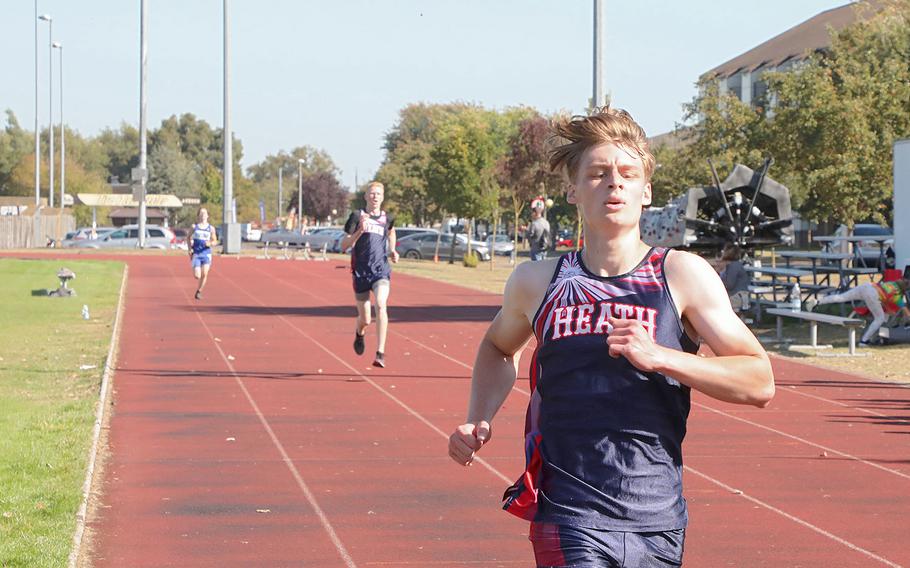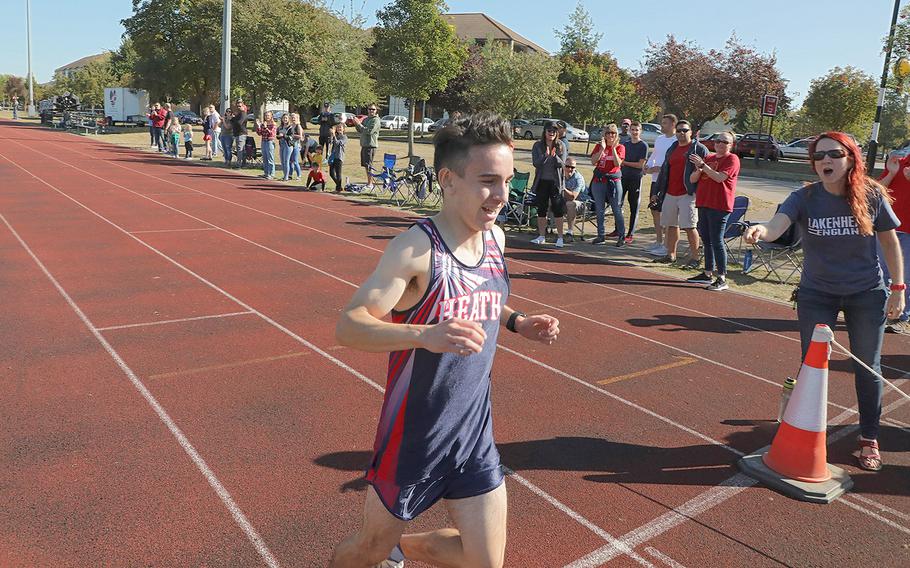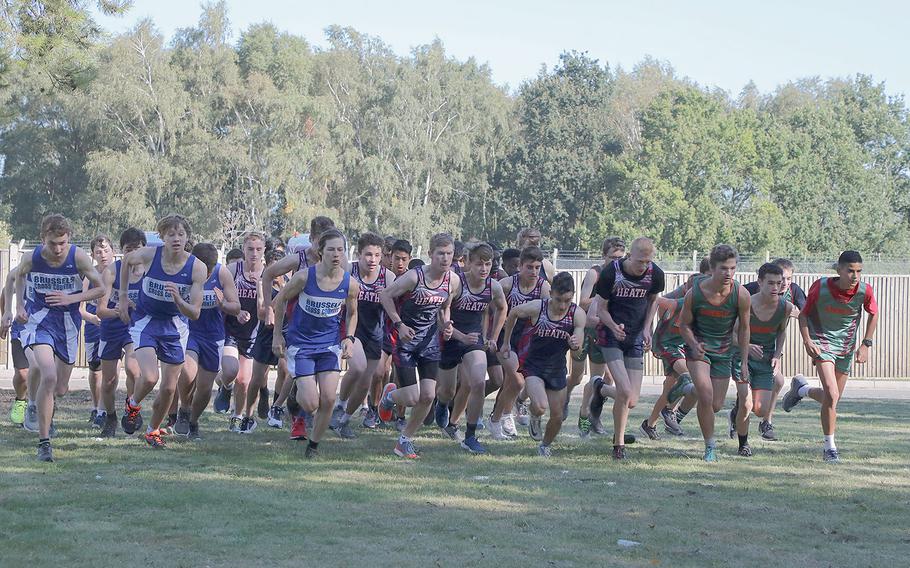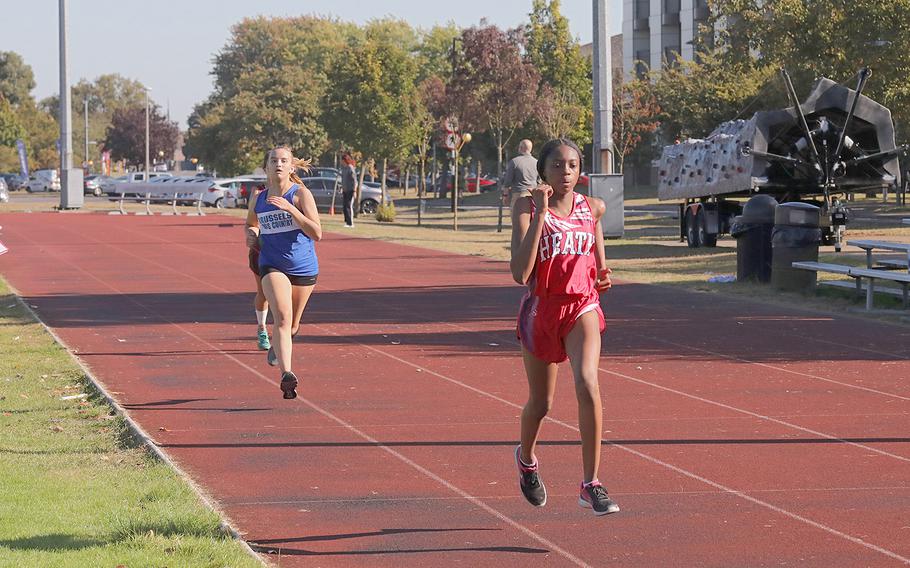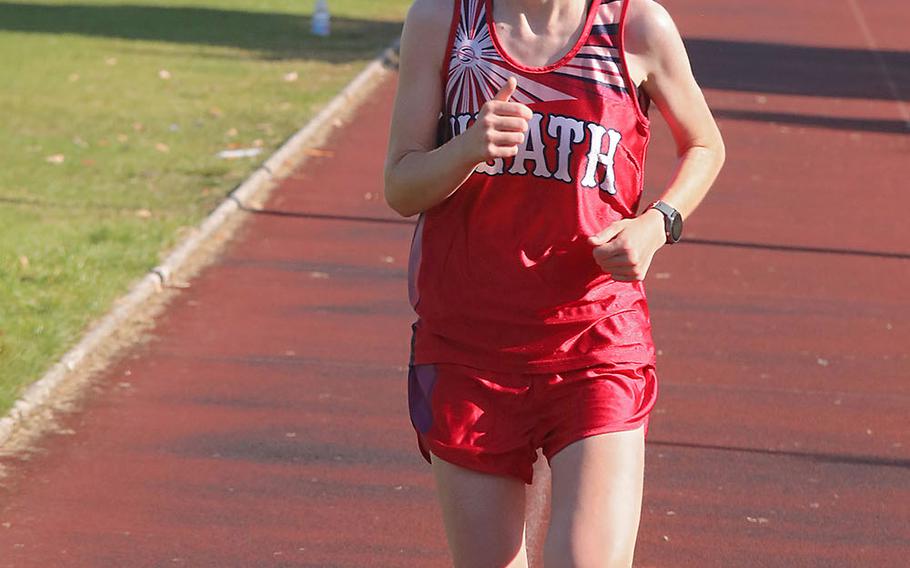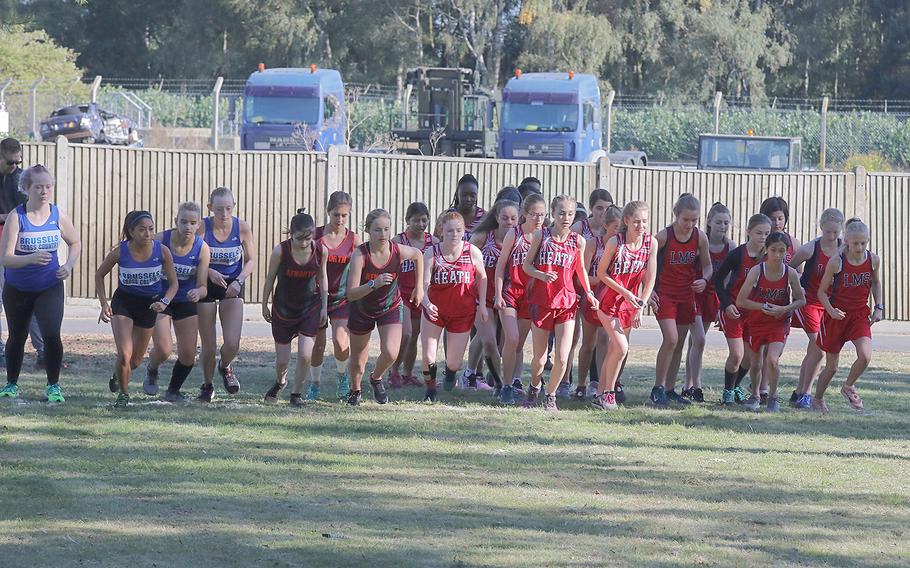 RAF LAKENHEATH, England – The sun was out to greet the three teams on the cross country course Saturday. But it wasn't the only thing shining.
The girls kicked off the day with Brussels' Shoshana Goldfein taking the lead by the halfway point, but she later had to drop out of the race due to a shoulder injury.
That led to six straight Lancers crossing the line first.
Annie Roundy won with a time of 22 minutes, 9 seconds - almost a full minute ahead of second place Heidi Amberson at 23:07.
"The first part was better because I knew my pace, but then about halfway through I thought I was going to throw up, but I suppressed that," Roundy said. "I liked today's home [race] because I thought it was good training."
Unlike the girls race, Lakenheath's Matt Cavanaugh was clearly the head of the boys pack for nearly all of the race.
Cavanaugh finished in 18:16 in his first race of the season.
He had a hamstring pull prior to the season but has recovered enough to compete.
'I've been injured since last season, I've had a hamstring issue that's moved down to the back of my knee. I haven't been able to do long runs or sprints. I've been in the weight room and icing," he said. "I was going to represent my own school at our home meet, so I'm going to run it and did my best. I don't feel it right now, I think I'm still running on adrenaline."
Both Lakenheath teams have already qualified to compete in the European Championships in October, but "one of the girls managed to shave four minutes off of her time," according to coach Jamie Long.
Brussels was looking to have its girls team qualify during the meet, but the injury to Goldfein derailed that plan, according to Brigands coach Kirk Vander Hulst.
AFNORTH coach Matthew Wise said the goal entering the meet was to reduce the girls team's average finishing time by 45 seconds to a minute.
That didn't happen. But four members of the boys team turned in personal bests.
The meet was originally supposed to feature more teams, but only AFNORTH, Brussels and Lakenheath took to the course.
dennis.christopher@stripes.com Twitter: @chrisbdennis